A word of caution, this show probably isn't for you if you can't stand guns, coarse language, and general violence. So don't bother checking it out if you are queasy about that stuff or you know you will get offended.
Anyway, Rokura Okajima was just your normal boring white collar worker until he was kidnapped by the Lagoon Company. Blah, blah, blah, he realized his true calling in life and became a member of the Lagoon Company, a company that specializes in delivering goods across the seas of Southeast Asia, regardless of the law. You see pirates these days aren't dudes with peg legs and eye patches no, they are mofos who go around shooting people in a torpedo boat. Sounds like fun.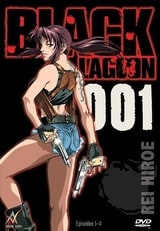 (Revy, with her two guns)
If you were to only watch the Opening and Ending credits one might get the false impression that it's all about Revy (pictured above) since both credit sequences are almost entirely devoted to her except for that random shot of the guys that's only on for a few seconds in the Opener. But that's just a trap to lure in (un)suspecting viewers in. Probably.

(the guys as seen seemingly randomly for a few seconds in the Opening credits)
And just to prove this show is really badass there are
nuns with guns
,
crazy spanish maids with guns
(aka killer robot maid from the future), and people with guns in general. I think the only person who doesn't actually use a gun was
the Chinese lady who specialized with knives.
There was an Irish(?) guy at some point but instead of getting drunk all the time he was always high so it might be inaccurate in that respect. And it also has Nazis, and not just normal Nazis but
Neo-Nazis
. Additionally it has appearances of just about every single major criminal organization, especially the Russians. Oh and terrorists.
If you get a chance to watch this with the English dub, please do since it's more insulting. The Japanese dub is okay but it just doesn't cut it for this type of show.
In real life, this stuff is rather frightening, even more so since there's a part of you that realizes that it probably is happening. But somehow this show portrays the life of the criminal underworld in a both glamorous and unglamorous way that is balanced such that it's entertaining. I mean everyone smokes like chimneys but this has no effect on their stamina and lots of this stuff is highly controversial, but anyway from what I've seen from the first season, this is a pretty intense show. Kinda like
The Transporter
meets
Cowboy Bebop
or something like that. Not really but eh...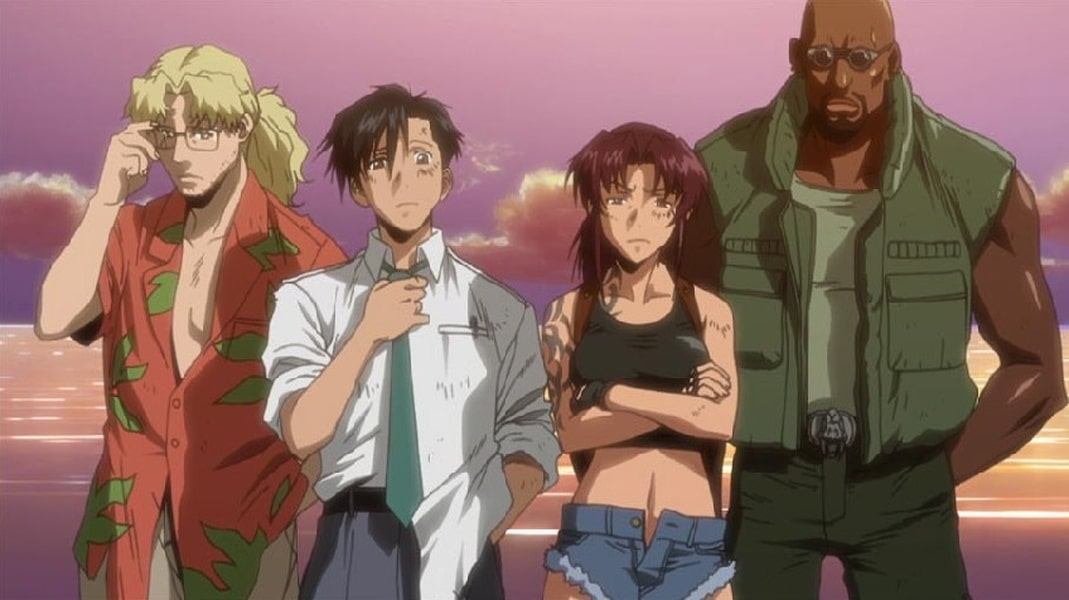 (from left to right: Benny the Mechanic, Rock the ex-Businessman from Japan, Revy the Two Hands, and Dutch the Boss)
Now I can't wait for the second season which promises (vampire) child soldiers. Fun. Fun. Fun.
9/10