"First of all, you are not the Mark Zuckerberg of vaginas."
Sleeping with Other People is a contemporary version of the When Harry Met Sally premise, as it explores similar themes and ideas to the landmark 1989 romantic comedy, but is far raunchier and edgier. It's probably the best of its kind since 2011's Friends with Benefits, and it helps that the central characters do seem like real human beings with shortcomings and feelings. Laughs may be spotty, but the actors remain on point all the way through, and pacing is constantly agreeable. It's never a chore to sit through.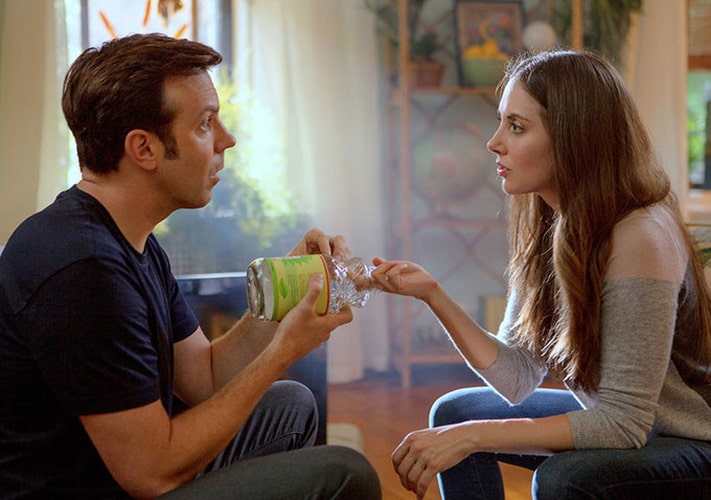 Randomly meeting in college, Lainey (Alison Brie) and Jake (Jason Sudeikis) bond as they talk about sex, and wind up losing their virginities to one another, but they fail to stay in touch after their sexual encounter. Over a decade later, Jake has developed into a sex addict and a serial cheater, unable to find a woman with whom he wants to have a proper relationship. Lainey, meanwhile, is obsessed with college buddy Matthew (Adam Scott), an engaged doctor who sleeps with her but has no interest in a relationship. Running into each other at a support group meeting for love addicts, Lainey and Jake reconnect and immediately hit it off, but mutually agree to remain platonic friends since both of them have sabotaged every romantic relationship they've ever been in. It's a well-intentioned prospect at the outset, with the two happily spending time together and discussing each others' love interests and sexual trysts, but they begin to develop an undeniable bond.
Headland does borrow liberally from When Harry Met Sally, right down to lines like "men and women can't be friends," and even observing Lainey and Jake texting each other in bed, an apparent update of the phone conversations shared by the two leads in Rob Reiner's rom-com. But Headland goes a step further, rooting the central story in the serious issue of love and sex addiction, which gives the story a fresh perspective. Naturally, Sleeping with Other People is not as smart or as incisive as When Harry Met Sally, but Headland's script does manage to provide some amusing observations about relationships, sex and love. The big problem, though, is that although it does try to avoid many of the hoariest chestnuts of the rom-com genre, the story's outcome and many of the primary plot points are predictable. And since Headland does strive for candidness, this does seem to clash with her intentions.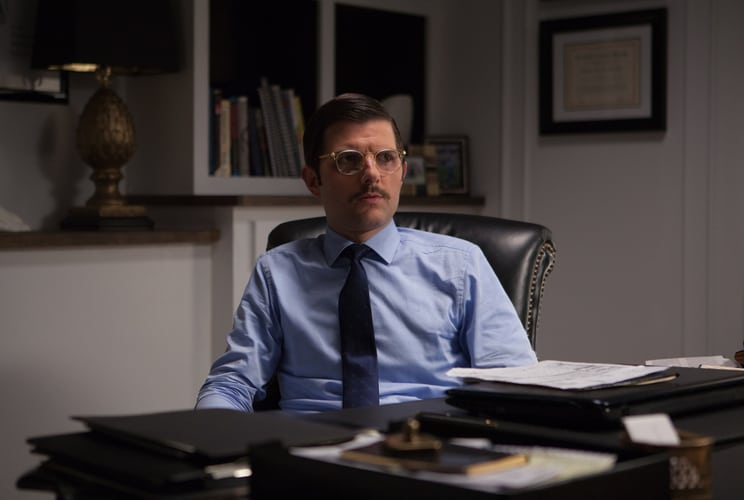 Even though the narrative is very middle-of-the-road, Sleeping with Other People does provide a few moments of definite inspiration and comedic brilliance. One notable non-sequitur sees Jake and Lainey dropping ecstasy at a kids' birthday party and dancing with children to the tune of David Bowie's "Modern Love." And in another scene clearly inspired by Meg Ryan's restaurant orgasm, Jake teaches Lainey how to effectively masturbate, demonstrating on a juice bottle. For the most part, though, Headland relies on mild wit as opposed to juvenile antics in order to score laughs, keeping at least one foot planted in reality. Indeed, even in spite of the R rating, it doesn't feel like a mean-spirited Judd Apatow or Seth Rogen flick.
Although not as conventionally attractive as the likes of Zac Efron or Justin Timberlake, Sudeikis is a wonderfully endearing comedic lead, and he's versatile to boot, delivering vicious sarcasm and blasé snark whilst always coming across as warm and genial. And when the script calls for drama, Sudeikis handles it with assurance. Best of all, however, he shares wonderful chemistry with Brie, who's adorably perfect as Lainey. She's disarming whenever she's on-screen, and she manages to make her character seem genuine. It's so delightful to watch Brie and Sudeikis share the screen that the movie comparatively drags whenever they're apart. These two seriously need to take more roles like this. In the supporting cast, Jason Mantzoukas makes a positive impression as Jake's best friend Xander, while Adam Scott is fairly muted (by design) in a minor role as Lainey's object of infatuation.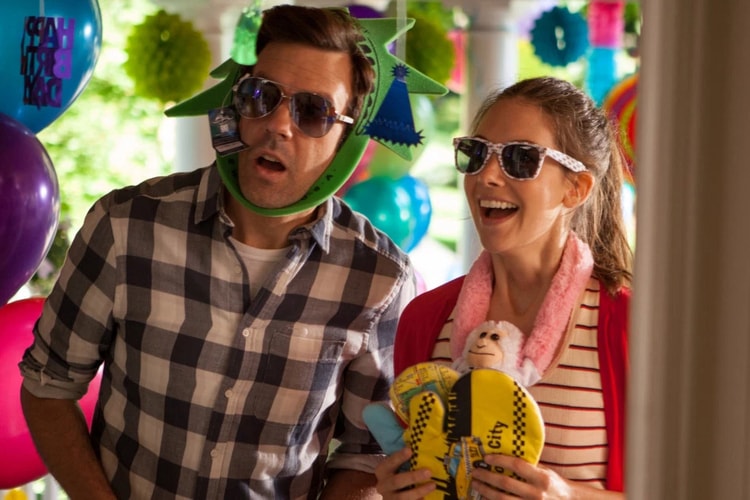 It doesn't touch the dizzying heights of When Harry Met Sally (what movie can?), but Sleeping with Other People is a pleasant enough rom-com distraction, even if it is wholly predictable at the end of the day. Besides, it does have a heart-warming message in that some people do find others who "get" them, and those are the ones to embrace in whatever capacity that works. Sweet and often candid, Sleeping with Other People is one of the more enjoyable entries in this genre for some time.
6.2/10