The Winter of my Discontent : 2014
Sort by:
Showing

20

items
Decade:
Rating:
List Type: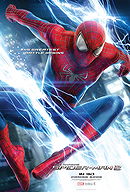 I'm divided about this one and not sure if I'll watch it or not. I loved it's predecessor and thought it much better than the trilogy before it but Jamie Foxx as Electro? WTF?!?!
Michael S's rating: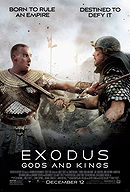 I do love me some Ridley Scott but 'Biblical' Bale I'm just not sure if I'm ready for. Besides, I've seen The Ten Commandments more than once; my quota should be full for some time.
If the title and content aren't enough to give it away, this is just a little list of the 2014 films that I have absolutely no intention whatsoever of seeing this year...or any year. Although if, for some reason, I actually do watch any of these then I'll make a list this time next year (like my friend VierasTalo) and add a few words of why and wherefore. Just for shits-n-giggles, you know? ;P

Added to