Because of
Listal
Ella:)
(MihaMಌ) and
Mejo ♥♫
became friends ..
And friends usually have movie nights ..
Unfortunately
Ella:)
lives in Croatia, and
Mejo ♥♫
Lives in Saudi Arabia :S
(It will be a little bit hard to visit each other just to watch a movie ! :D)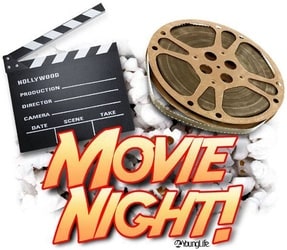 So, We decided to have a new kind of movie nights, a
"Distant movie night"
We Chose movies that we both are interested in (which was easy cause we both have the same taste ♥), We will choose one movie to watch in a night .. Then, we will write our review of that movie in the list ..
Added to