4

vote
175 Views Share:
TV Shows I'd Most Recommend
Sort by:
Showing

21

items
Decade:
Rating:
List Type:

Add items to section
Live action
flesh and bone

Add items to section
Anime
animated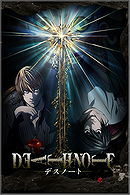 An intense thriller with a smart villain main character going against a clever detective. It's all about detectiving and mindgames, it's intense, it's very well-paced, it's interesting, it's satisfying. For those that like thrillers.
Paulo Júnior's rating:

TV serials I'd recommend (and to whom I'd recomend them)
Added to