32

vote
Number One Games - By Genre
Sort by:
Showing

12

items

Add items to section
Action-Adventure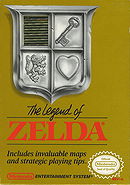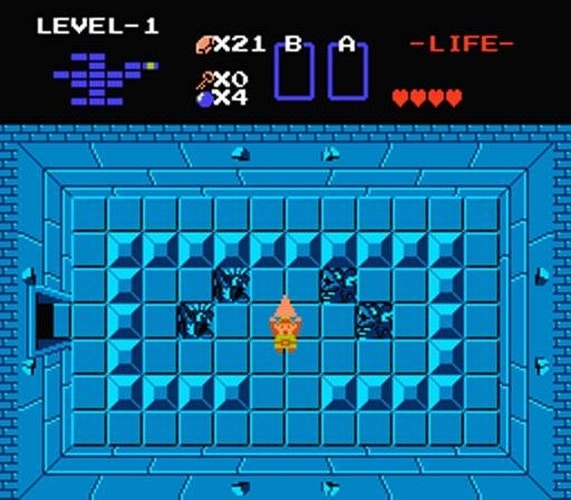 #1: The Legend of Zelda - 1986 NES

Choosing the number one in this category wasn't difficult. What was difficult was classifying games as Action-Adventure, as many of them could also be classified in other categories. In the end, I limited it to gameplay similar to the original Zelda, although if you have any suggestions for this category, please feel free to let me know. So, with that said, choosing the original Zelda wasn't a difficult choice for me. Very few games compare to Zelda, and then I added the replay value, the gameplay, and the impact this game had on the entire console gaming industry, and it really wasn't close. You'll note most of the games listed here are also Zelda games. I haven't yet played all of them, though I'm sure other Zelda games could go here as well.

Honorable Mention:

Lego Star Wars II: Original Trilogy - 2006 Various
The Legend of Zelda: A Link to the Past - 1991 SNES
The Legend of Zelda: Minish Cap - 2005 GBA
The Legend of Zelda: Spirit Tracks - 2009 DS

Fraterlucis's rating:


Add items to section
Adventure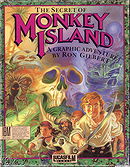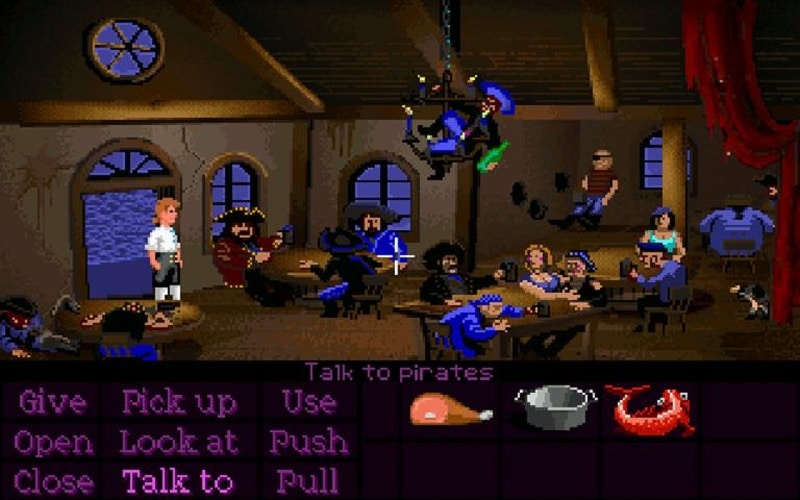 #1: The Secret of Monkey Island - 1990 LucasFilm Games

While there are still some few games being released in this genre, it is long past its heyday. But during its time of popularity, many, many great titles were released, many by LucasFilm Games (later LucasArts). But of all those that I've played, this one is truly the measuring stick for them all, at least for me. No game in this genre quite captivated me--its story, its sense of humor and the bizarre, the puzzles and gameplay, even the atmosphere and graphics. If you enjoy adventure games, you've probably played this. If not, you might give it a try, unless dated graphics are problematic for you. Unsure about it? Try my review of it for a brief intro to it. This isn't taking anything away from some of the other titles out there, including those I included in the honorable mentions. They are awesome games, and I especially came close to choosing Loom for the top spot. Any of these are worth giving a try, really.

Honorable Mention:

Indiana Jones and the Fate of Atlantis - 1992 LucasArts
Loom - 1990 LucasFilm Games
Monkey Island 2: LeChuck's Revenge - 1991 LucasFilm Games
Quest for Glory: So You Want to Be a Hero - 1989 Sierra On-line

Fraterlucis's rating:


Add items to section
Board Games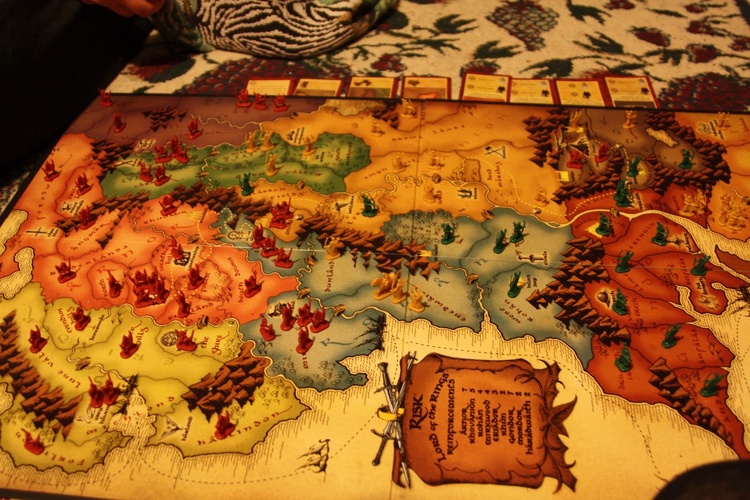 #1: Risk: Lord of the Rings - 2002 Parker Brothers

There are so many great board games out there, it was difficult to decide, though in the end, there are few I return to as often as this version of Risk. Aside from being in theme from my all-time favorite novel, the strategic setup of this map I find simply superior to the original Risk map. And it is set up for a team match, which to me only adds to the enjoyment of the game. I'll openly admit, when my friends and I play this version, we largely ignore the Fellowship portion of the game, in large part because we don't want the game to end so soon. This isn't to say I don't enjoy other versions of Risk either, but that ultimately I enjoy this version just a bit more.

Honorable Mention:

Chess - 6th Century
Hotels - 1986 Milton Bradley
Monopoly - 1935 Parker Brothers
Settlers of Catan - 1995 Mayfair Games

Fraterlucis's rating:


Add items to section
Card Games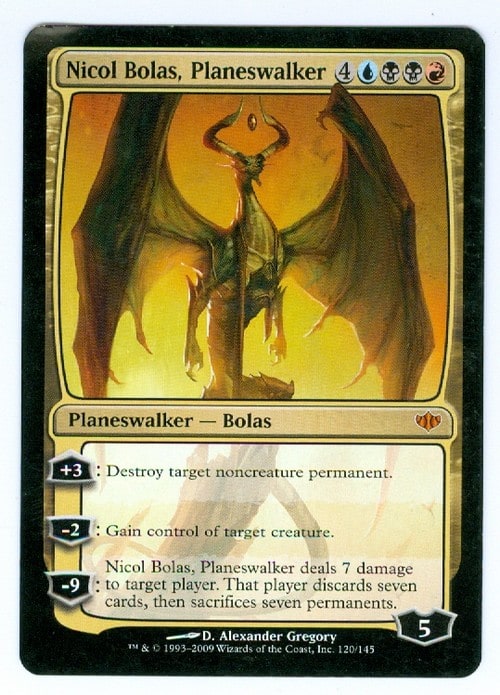 #1: Magic the Gathering - 1993 Wizards of the Coast

My history with this game has its highs and lows, though not particularly because of the game. When I first started playing, so many years ago now, I only had one friend who played. Being more than a bit of a sore winner and a sore loser, well, it didn't last too terribly long. After one horrible loss, he refused to play any more. Ever again. For many years after that, my interest in the game slowly died. Until in recent years, I met a couple people who also loved the game. And they are not sore losers. And so my love of the game was reborn, and more fierce than before. There is much to love in this game. The strategic depth is unmatched by most games out there, and with so many types of strategies with the five magic types, there's a type for virtually any style of play you prefer. Cost could be a problem for some people, though getting individual cards online makes the random pack scenario far less of a problem for me. I'd highly recommend this game to any one.

Honorable Mention:

Apples to Apples - 1999 Mattel
Bohnanza - 1997 Amigo Spiele
Munchkin - 2001 Steve Jackson Games
Order of the Stick - 2003 Giant in the Playground

Fraterlucis's rating:


Add items to section
First Person Shooter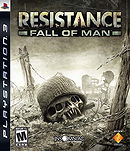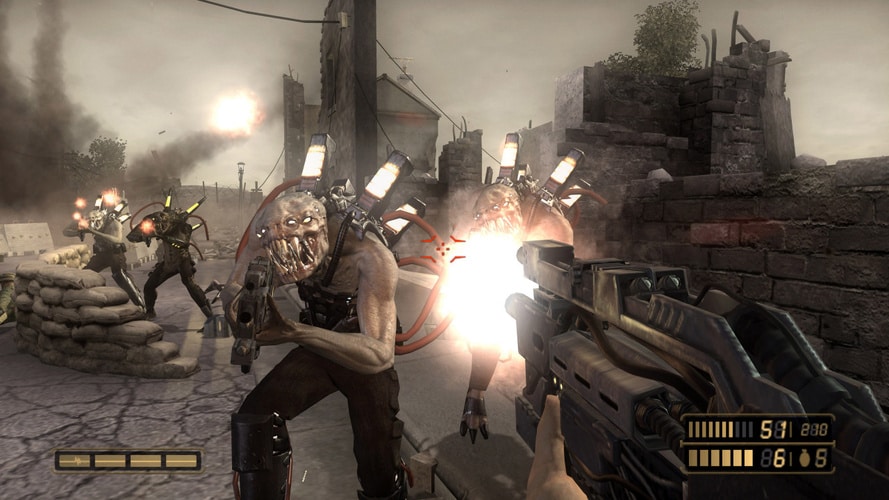 #1: Resistance: Fall of Man - 2006 Insomniac Games

I'll begin by saying, this is not my biggest genre for gaming. There are many popular titles I have not played; some times this is because I lack the system (Halo and the Xbox); other times this is because I simply never got around to buying games in a series (Quake). However, I've played enough that I felt including this genre was worthwhile. And for me, the one I came back to moreso than any other is Resistance. The first one hit on every aspect for me. I loved the atmosphere, the storyline, the dual screen coop, and yes, the gameplay itself. I've mastered this game on every difficulty setting, including superhuman, and I must say, I still love playing this one. There are few first person shooters I've played that even come close. A few of those are listed below, though undoubtedly, that might expand if my gaming experience in this genre expands.

Honorable Mention:

Doom - 1993 id Software
Resistance 2 - 2008 Insomniac Games
Star Wars: Dark Forces - 1995 LucasArts
Wolfenstein 3D - 1992 id Software

Fraterlucis's rating:


Add items to section
Hack n' Slash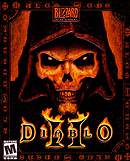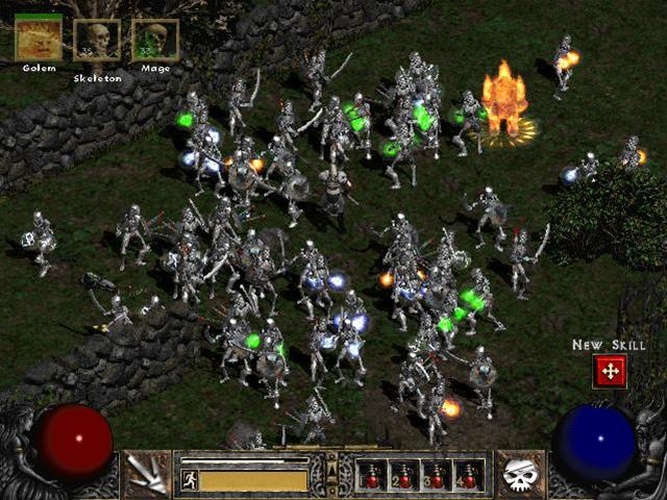 #1: Diablo II - 2000 Blizzard North

There have been many, many great Hack n' Slash titles, but in the end, few came close for me to Diablo II (and by extension, it's expansion). While I do take "breaks" from this game, I find myself returning to this game over and over, in large part because, well, because I simply love everything about this game. The graphics and atmosphere, the story, the level of strategy and depth of character development options, this game holds up well to repeated sessions like few others. There are many others I enjoy, and that I may return to once in a while, but none nearly so often as this one. This one is a true gem and masterpiece.

Honorable Mention:

Diablo - 1996 Blizzard North
Gauntlet(NES) - 1987 Tengen
Ninja Gaiden(NES) - 1988 Tecmo
Teenage Mutant Ninja Turtles: Turtles in Time - 1992 Konami

Fraterlucis's rating:


Add items to section
Platformer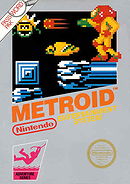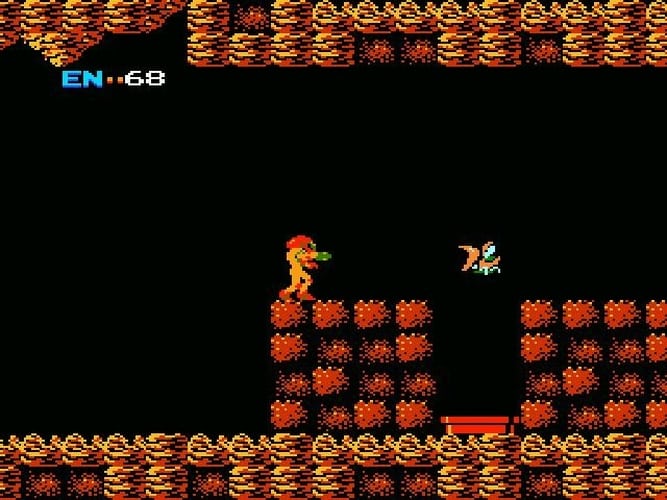 #1: Metroid - 1986 NES

This category was a tough one to decide. There are so many classic and great games and series, even among honorable mentions, it was tough to choose. Ultimately, I opted with the first Metroid, the game that launched a series and one that I played so often and so many times, even after beating it repeatedly. Among early NES games, this is one of the titans, and one in which they have yet to improve on. A few other titles in the series came close to being included here, but I gave the nod to this original because of its place in my life.

Honorable Mentions:

Castlevania - 1986 NES
Kid Icarus - 1986 NES
Kung Fu - 1985 NES
Super Mario - 1985 NES

Fraterlucis's rating:


Add items to section
RPG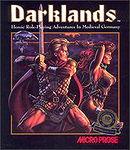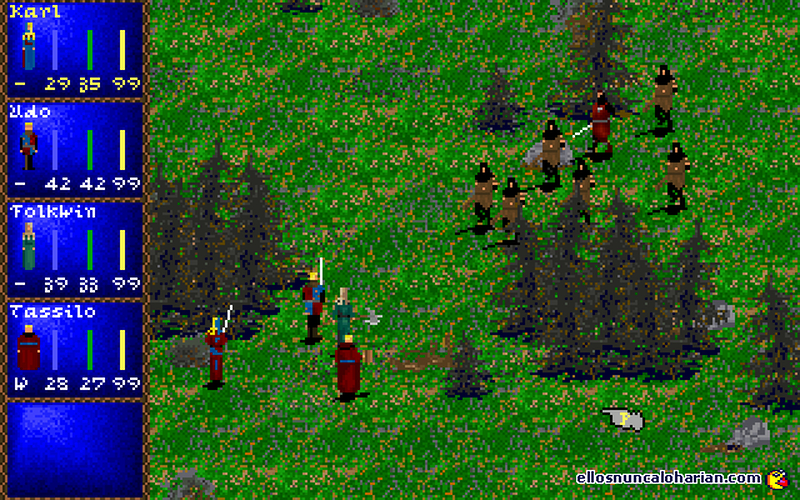 #1: Darklands - 1989 PC MicroProse

Of all the categories here, this one was by far the toughest on me. I'm a huge RPG fan, and there have been so many that I've loved over the years. And indeed, some of the modern titles I don't mention here came very close for me to being on here, and in truth, I could just as easily replace some of these titles with ones such as Oblivion and Morrowind, but utimately, I gave the nod to games I returned to more often, in addition to being great games. But for #1, I gave a slight edge to Darklands. It possessed the addiction factor, the great gameplay and returning to play it factors as well. But it is also the most unique of all the RPGs I've played in its setting and format. Long before open-ended quests and side quests became the vogue for RPGs, this game was doing it. And it was doing it in a setting and manner unlike any other game I've played: Medieval Germany with alchemy and saint prayer replacing the traditional magic in other RPGs. For me, this one simply stands out a tiny bit from the rest.

Honorable Mentions:

Dragon Warrior - 1989 NES
Dragon Quest VIII - 2005 PS2
Might and Magic VII - 1999 PC 3DO/New World Computing
Wizardry 8 - 2001 Sir-Tech

Fraterlucis's rating:


Add items to section
RPG (Pen & Paper Based)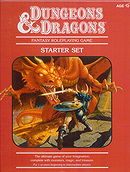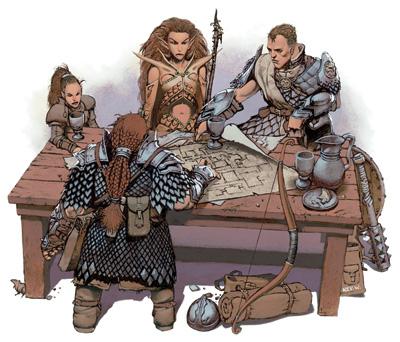 #1: Dungeons and Dragons 3.0/3.5 - 2000/2003 Wizards of the Coast

This category is one I simply wanted to include to express my deep enjoyment of D&D. I have played other RPG games, but those were board games. There are a number of other RPG Pen & Paper games I would love to try, listed below, but I must acknowledge that D&D will likely remain one of my all-time favorites, however many others I try. The setting, the depth and strategy, the sheer fun of the campaigns, this game truly has few equals, if any. Any one who enjoys RPG games, really, you should gather some friends and try this one. You will not be disappointed.

Future Games:

Gamma World - 1980 TSR
Pathfinder RPG - 2009 Paizo Publishing
Runequest RPG - 1978 Chaosium
Traveller - 1977 Game Designers' Workshop

Fraterlucis's rating:


Add items to section
Sports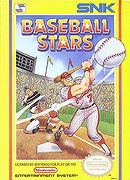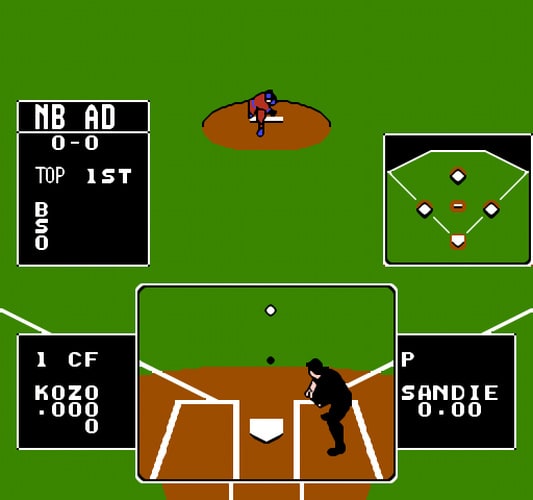 #1: Baseball Stars (NES) - 1989 SNK

I'll readily admit, I'm not a huge sports game fanatic. I've not played nearly so many as many people, and in fact, have not played virtually any newer ones on the current consoles. I started to lose interest when sports games required most of a year to learn, only to have to buy the next one almost immediately and start all over again. So, my tastes here are likely antiquated in many ways. But all the same, the number one, for me, is still Baseball Stars. I have played a number of other baseball games, but of course, virtually all other are either simple Atari type games, or are based on real baseball teams. Nothing wrong with that. But I loved being able to build my own team from scratch. Naming the team and players, watching them advance as I win games and money, win championships. Yes, this game has some short fallings, but nothing to keep me from continuing to come back to it.

Honorable Mentions:

Blades of Steel - 1988 Konami
Mike Tyson's Punch Out!! - 1987 Nintendo
NHL Stanley Cup - 1993 Nintendo
Tecmo Super Bowl II - 1995 Tecmo

Fraterlucis's rating:


Add items to section
Strategy--Real-Time Tactics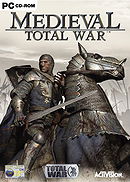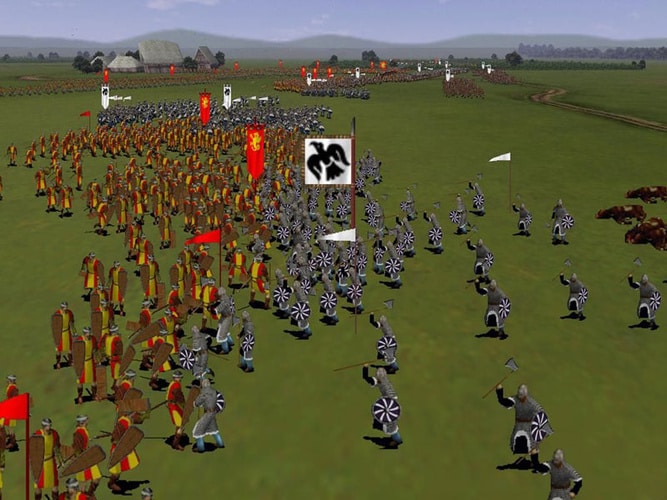 #1 Medieval: Total War - 2002 Creative Assembly

There are a number of series in this category that could be listed here, some of which I have not played (Age of Empire) or didn't care for personally (Warcraft; yes, I'll acknowledge it's a good game, but I didn't care for it). But in all, the original Medieval has remained my favorite since I first played it. Yes, some of its sequels were also very good, but in all, I enjoyed being able to focus more on the battles themselves, and less on the army movement. Less realistic? Certainly, I happily admit that, but I found myself often annoyed having to wait for armies to slowly walk across the map, especially when you are far into a campaign and have many, many armies to move. So yes, I enjoyed the simpler army movement, and the actual battle tactics. I would still return to this game, but have had trouble adapting it to the newer operating system. I have plans to purchase an older computer, in large part for this very game.

Honorable Mention:

Majesty: The Fantasy Kingdom Sim - 2000 MicroProse
Medieval: Total War 2 - 2006 Creative Assembly
Rome: Total War - 2004 Creative Assembly
Star Trek Armada II - 2001 Mad Doc Software

Fraterlucis's rating:


Add items to section
Strategy--Turn-based Strategy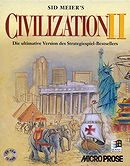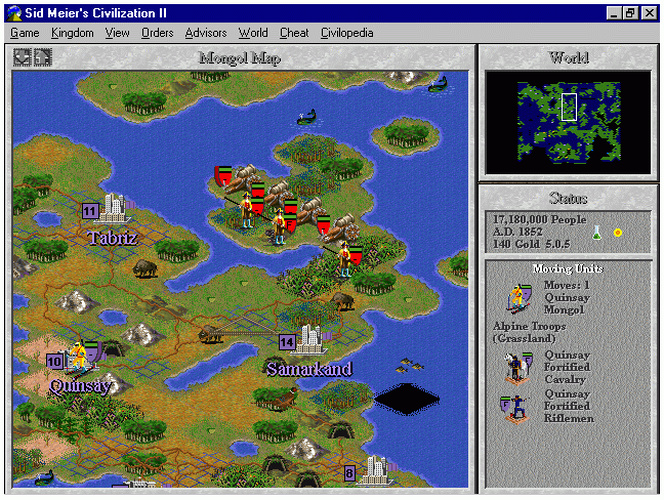 #1: Civilization II - 1996 MicroProse

If this was not the hardest category for me to choose, it was so close as to be almost indistinguishable. I spend far more time on RPGs and turn-based Strategy games than most any other genre. And there are far too many great games in this category to count. While I attempted to choose only those four below that I return to more often, there are several that could easily replace those listed. As for number one, for me, there was no other game on here, except perhaps HoMM IV, that I played so much. I still return to all these games, though, but in the end, I gave the nod to Civ II, in large part because it is the perfection of another great game I loved, Civilization. HoMM IV was a re-envisioning of previous games in the series I loved. For anyone who is a Civ fan, you've probably played this version, and if not, you should definitely give it a go, if you aren't one obsessed with graphics. Yes, they are dated, but the gameplay is simply enthralling and defines the "...one more move" mentality.

Honorable Mention:

Civilization IV - 2005 Firaxis Games
Heroes of Might and Magic III - 1999 New World Computing
Heroes of Might and Magic IV - 2002 New World Computing
Master of Orion II - 1996 Simtext

Fraterlucis's rating:

Here I list my all-time favorite game for each of the following genres: Hack and Slash; Platformer; First Person Shooter; Action-Adventure; Adventure; RPG (both video and "pen-and-paper" types); Sports; Strategy--Real-Time Tactics; Strategy--Turn-based Strategy; and Board/Card Games. There are numerous other genres and subgenres. I did not intend to include all genres, mostly because there are not enough games in a particular genre that I enjoy, or the subgenre is too close to another and I chose not to differentiate the two.

The games listed here are those that I consider number one, ones I enjoy the most in that particular genre. They may not be considered the best by everyone, and may not be the best in all aspects of that genre. But these are the ones I love most from each of these genres. I have also included games that are "runners up" in each category. It is entirely possible I may have forgotten a game in a particular genre, so I do welcome suggestions not on here, but please, don't complain about my choices. You are free to make your own list, bashing any of these games if you desire or listing other games as the best. Thank you, and as always, be respectful of myself and other Listal users commenting on here.
Added to