5

vote
445 Views Share:
The Flash - The Complete First Season
Decade:
Rating:
List Type: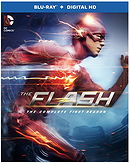 1x01 - Pilot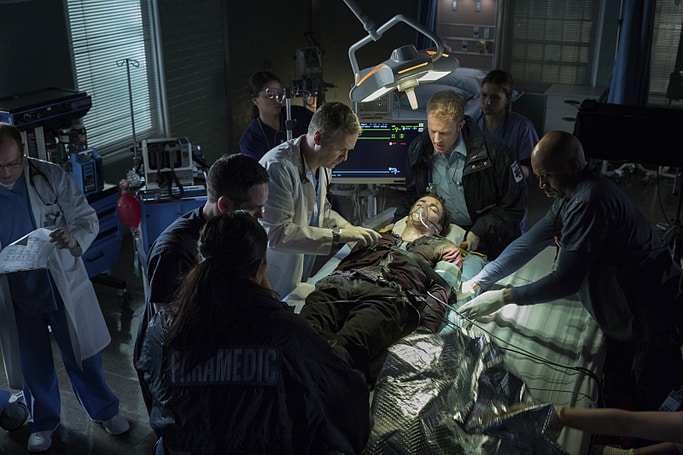 CSI investigator Barry Allen awakens from a coma, nine months after he was hit by lightning, and discovers he has superhuman speed.

1x02 - Fastest Man Alive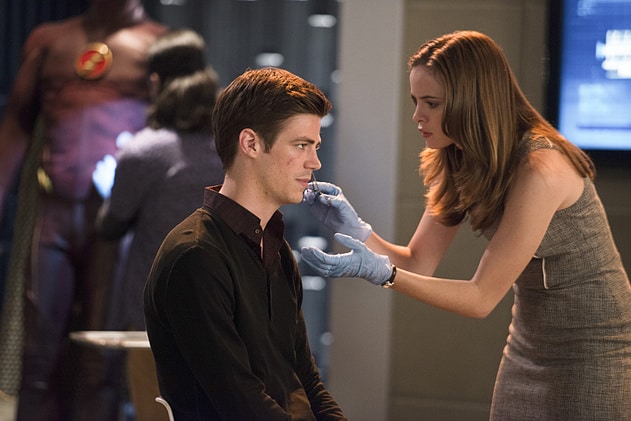 Barry takes on a group of armed men at an awards ceremony, but side effects from his new superpower catch up with him.


1x03 - Things You Can't Outrun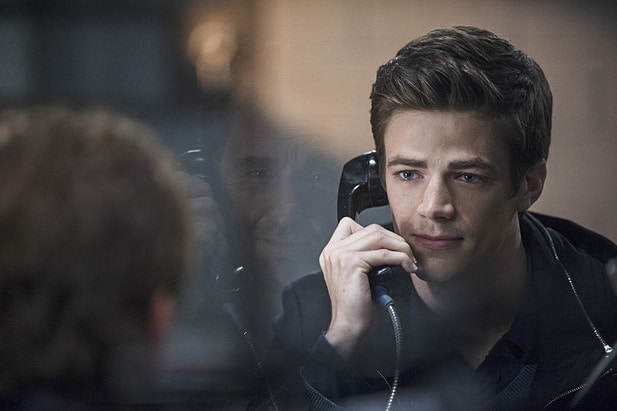 Barry and Joe track a deadly metahuman with toxic gas powers, and Caitlin relives the night of the explosion that killed her fiancé.


1x04 - Going Rogue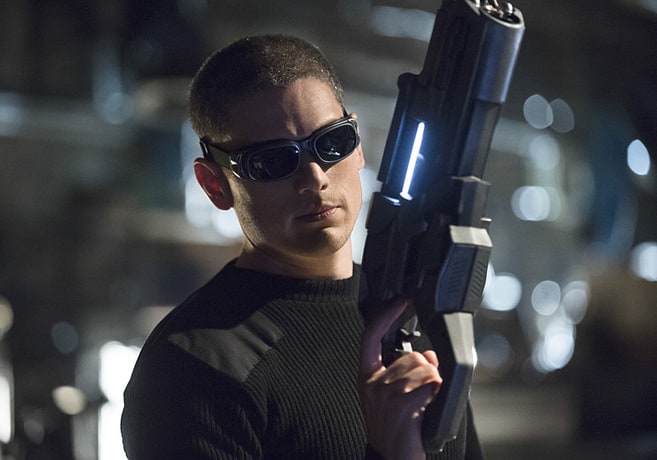 To steal a priceless diamond, Captain Cold acquires a specialized gun that can slay the Flash. Joe disapproves of Eddie and Iris dating.


1x05 - Plastique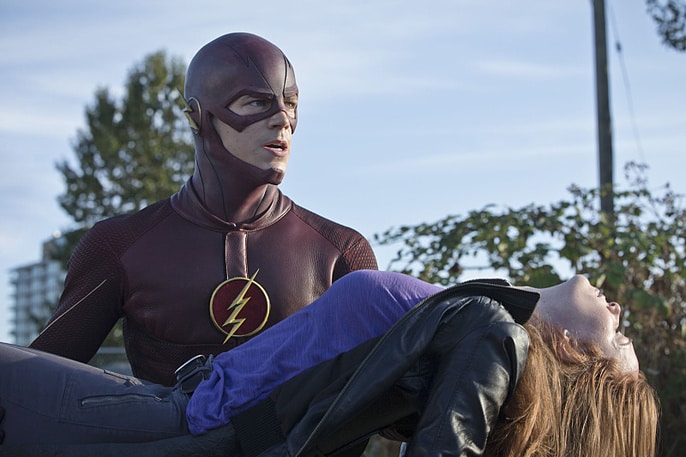 While trying to get Iris to stop blogging about the Flash, Barry investigates a general's connection to an explosive meta-human.


1x06 - The Flash Is Born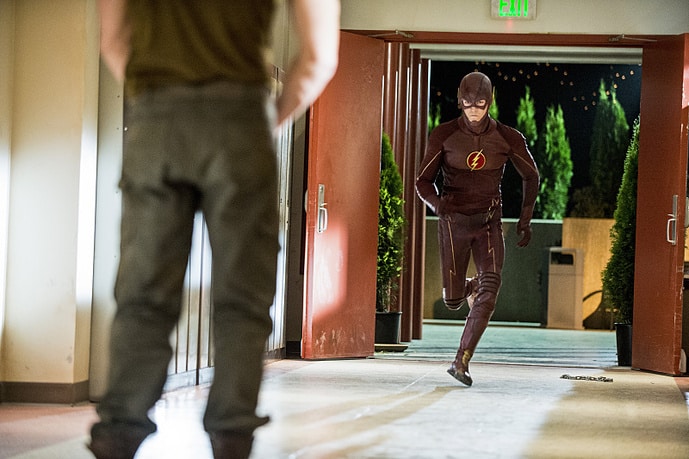 Barry takes on his childhood bully, who can now turn himself into steel. Iris finally coins the moniker "the Flash."

1x07 - Power Outage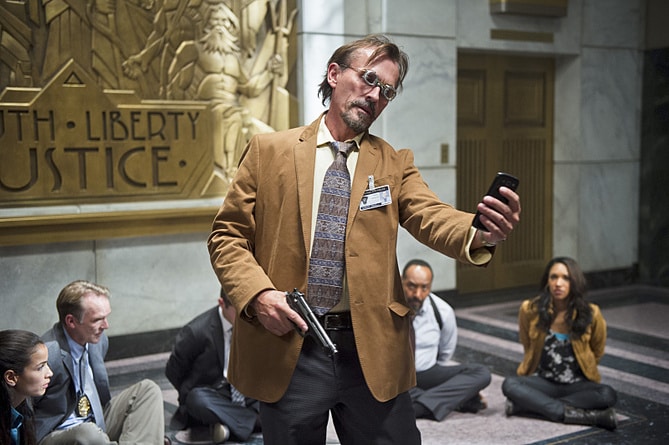 Using his meta-human power to siphon electricity, Blackout robs Barry of his speed, then sets his sights on S.T.A.R. labs and Dr. Wells.


1x08 - Flash vs. Arrow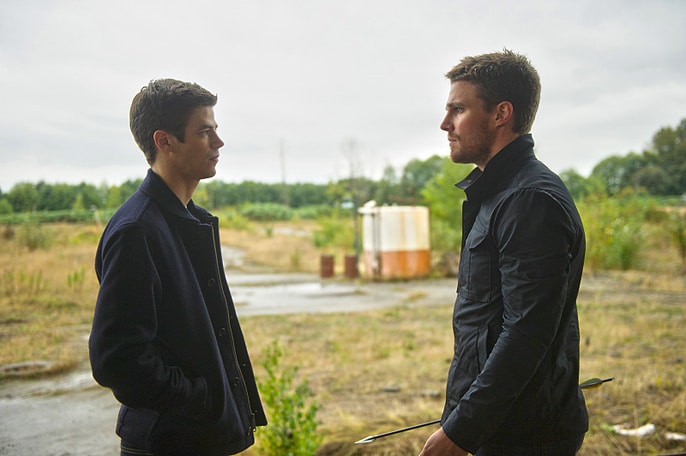 The Arrow comes to Central City in pursuit of a felon. Barry hopes to team up, but a meta-human who can control emotions turns one against the other.


1x09 - The Man in the Yellow Suit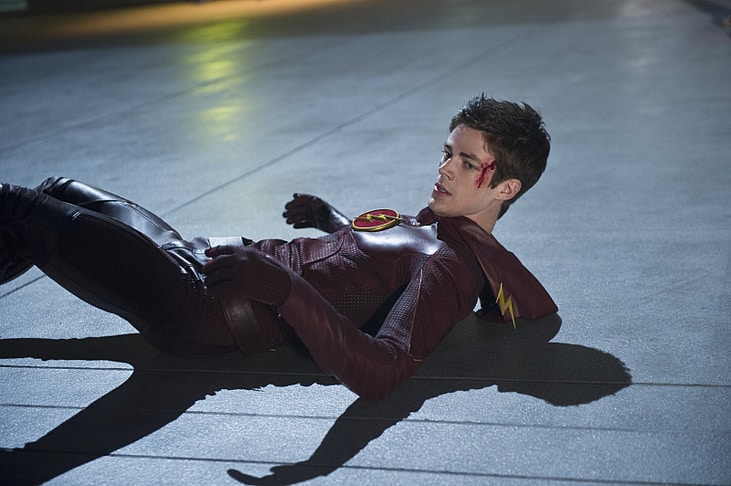 During the holidays, the Flash confronts the Reverse-Flash, the man who killed his mother. Caitlin gets surprising news about her fiancé, Ronnie.


1x10 - Revenge of the Rogues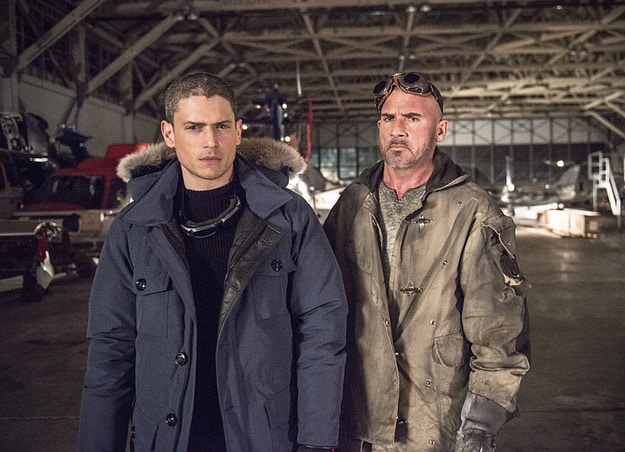 While the Flash prepares to vanquish the Reverse-Flash, Captain Cold, teamed with Heat Wave, comes looking for a fight.

1x11 - The Sound and the Fury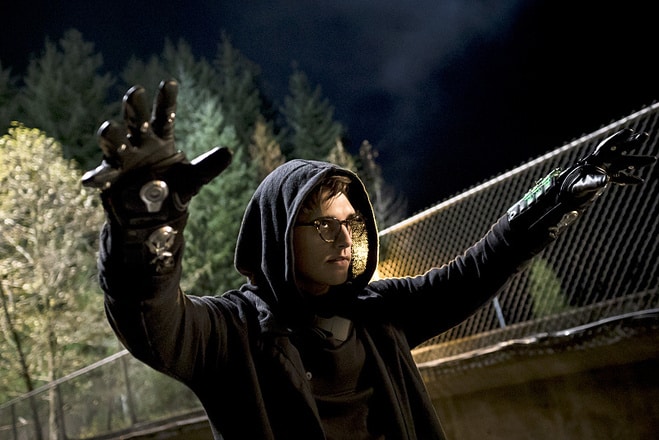 While Iris faces trouble in her new job, a former protégé of Dr. Wells uses sound waves to attack the Flash.

1x12 - Crazy for You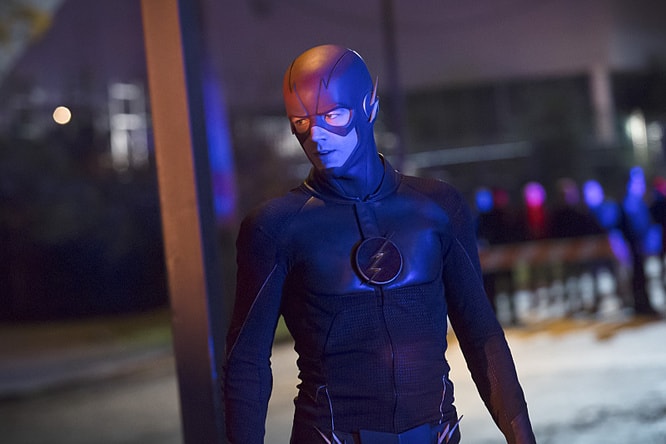 Caitlin brings Barry out to a karaoke bar, hoping they both meet someone new; Cisco thinks about Hartley's dangerous proposition; Henry's snooping gets him into trouble.

1x13 - The Nuclear Man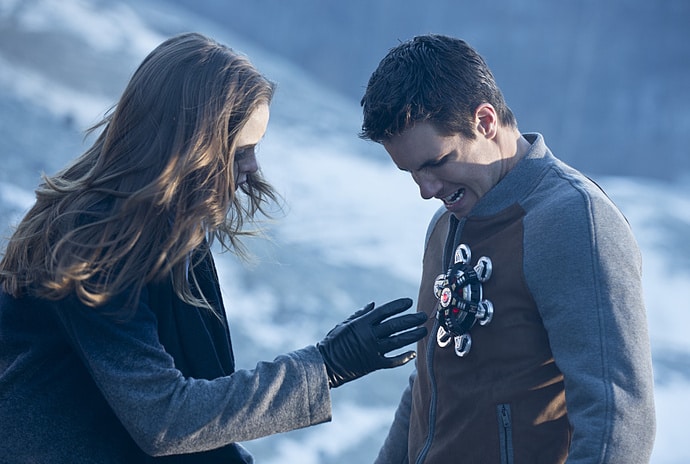 After Ronnie kills a physicist, Barry and the team go after him. Joe enlists Cisco's help in the reinvestigation of Nora Allen's murder. Barry struggles with a new relationship and his duties as The Flash.


1x14 - Fallout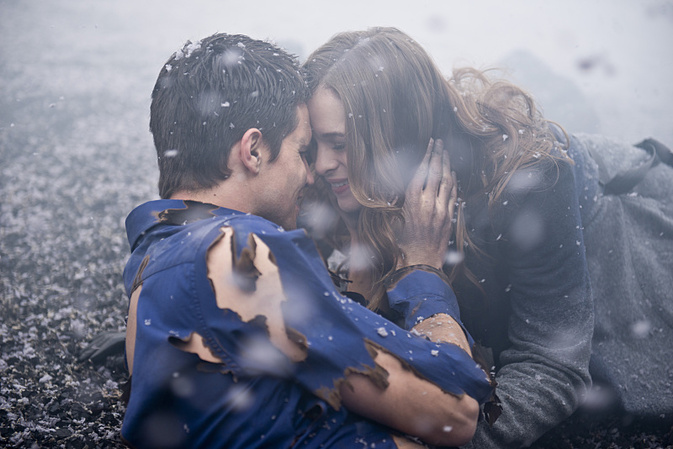 After the nuclear explosion separates Ronnie and Dr. Stein, Barry and the team believe both men are safe. Barry gets some important information about time travel.


1x15 - Out of Time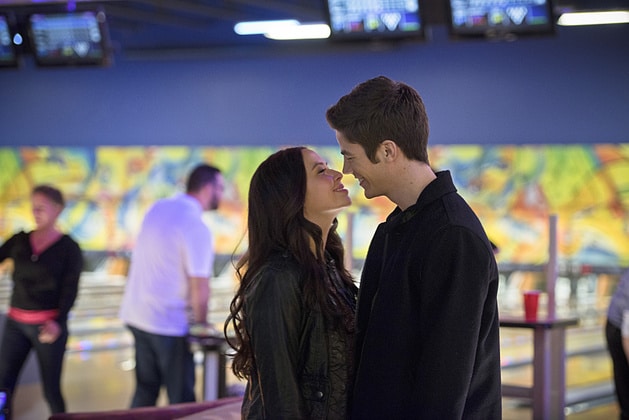 Mark Mardon, returns to seek revenge on Joe for the death of Clyde, bearing the same weather-manipulation powers as his deceased sibling.


1x16 - Rogue Time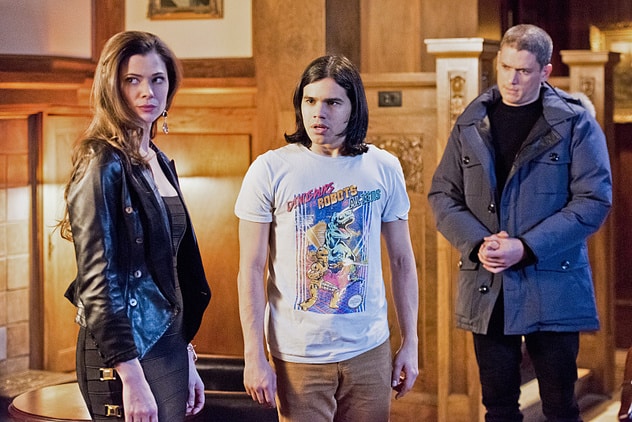 The Flash learns that Captain Cold and Heat Wave have returned to Central City. This time Snart has brought along his sociopathic baby sister Lisa to help wreak havoc on the city.

1x17 - Tricksters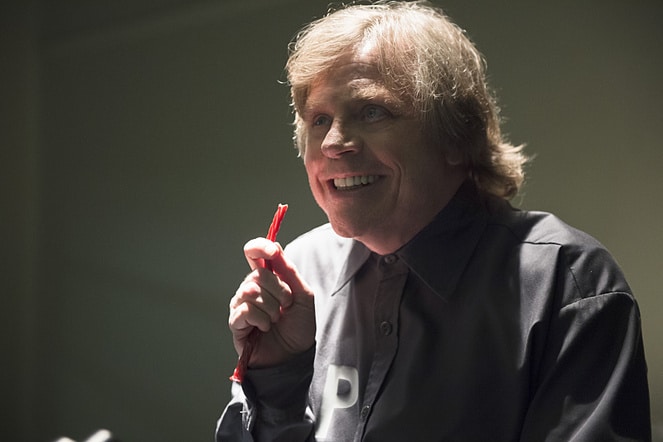 James Jesse, a.k.a. The Trickster, once terrorized Central City twenty years ago. Now a copycat has arisen to carry on the name and resume his murderous misdeeds.


1x18 - All Star Team Up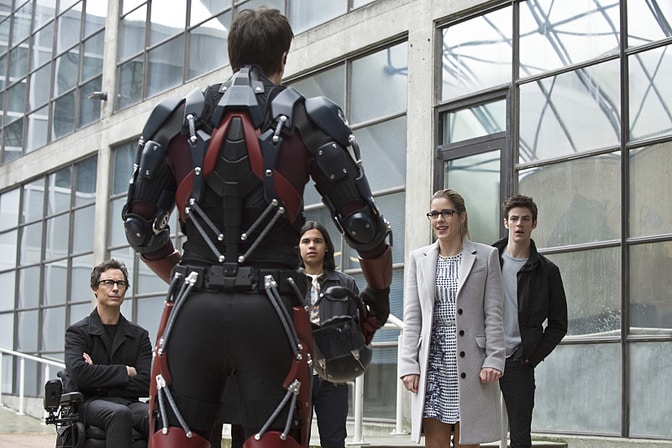 Felicity Smoak and Ray Palmer come to Central City seeking help with Ray's suit; an ex-employee releases deadly robotic bees; a group dinner does not go as planned.

1x19 - Who Is Harrison Wells?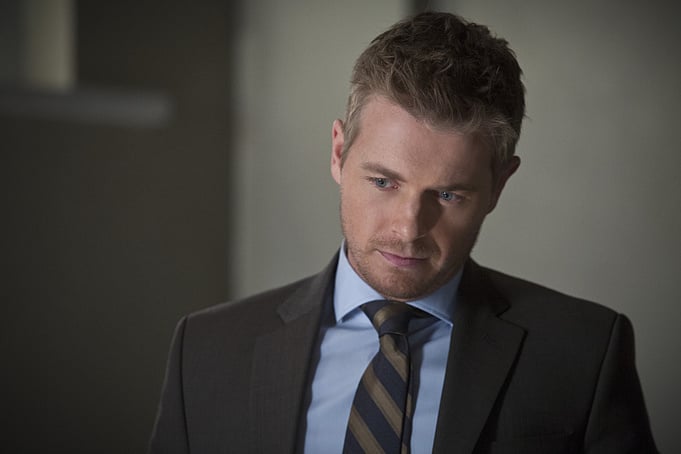 Joe and Cisco visit Starling City and ask Captain Lance for help with their investigation into Dr. Wells; Laurel asks Cisco for a favor; Barry faces a new foe who can disguise himself as anyone he touches.


1x20 - The Trap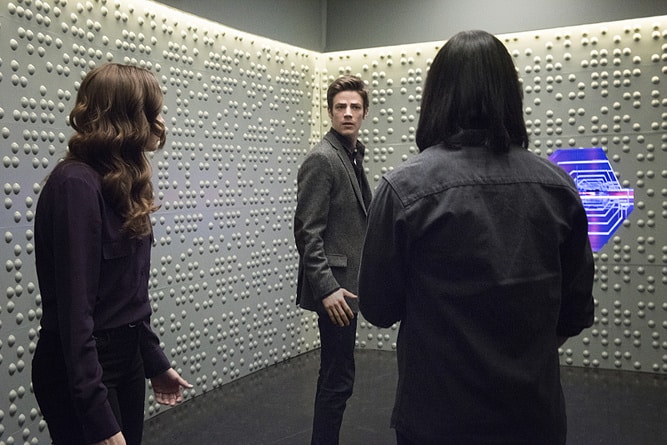 Barry, Caitlin, Cisco and Joe set a trap for Wells. Cisco uses himself as bait, which puts him in great danger. Meanwhile, Eddie makes a decision regarding Iris, which leaves Joe a bit unsettled.


1x21 - Grodd Lives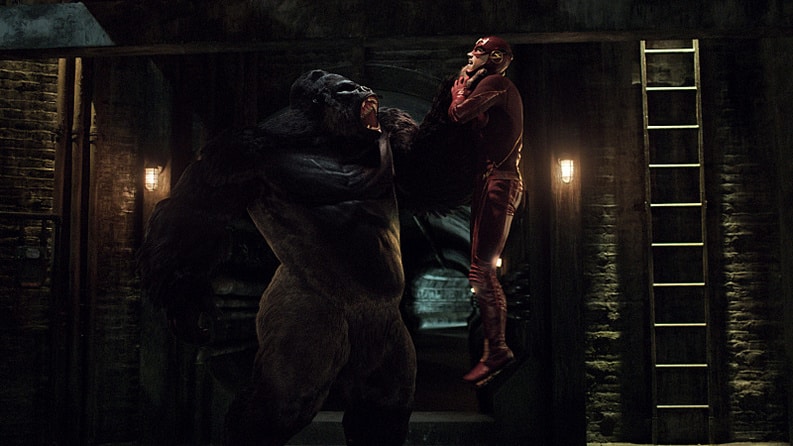 Knowing it's a deliberate distraction from Dr. Wells, Barry and those at S.T.A.R. Labs can't help but deal with an angry, mind-controlling meta-gorilla.

1x22 - Rogue Air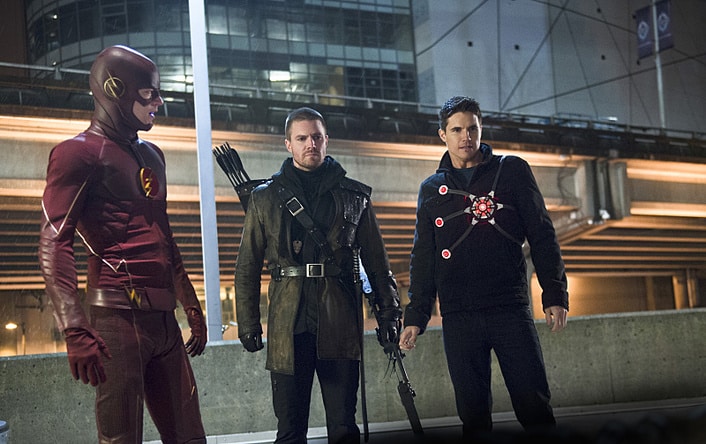 When Dr. Wells reactivates the Particle Accelerator, Barry must move the imprisoned meta-humans away. To do that, he needs help, and he chooses to ask Captain Cold for it.


1x23 - Fast Enough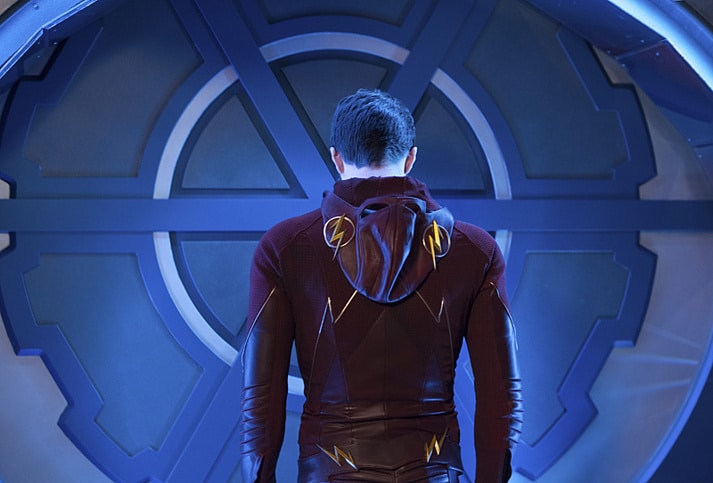 With the Particle Accelerator back online, Barry can go back in time to stop Eobard Thawne on the night of his mother's murder fifteen years ago.


Overall: 9.1/10
jordanwiles94's rating:
"My name is Barry Allen and I am the fastest man alive. When I was a child, I saw my mother killed by something impossible. My father went to prison for her murder. Then an accident made me the impossible. To the outside world, I'm an ordinary forensic scientist. But secretly, I use my speed to fight crime and find others like me. And one day, I'll find who killed my mother and get justice for my father. I am The Flash.
Added to

2 votes
Arrowverse
(26 lists)
list by jordanwiles94
Published 3 months, 3 weeks ago

4 comments