1

vote
6 Views Share:
Supernatural - The Complete Thirteen Season
Decade:
Rating:
List Type: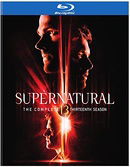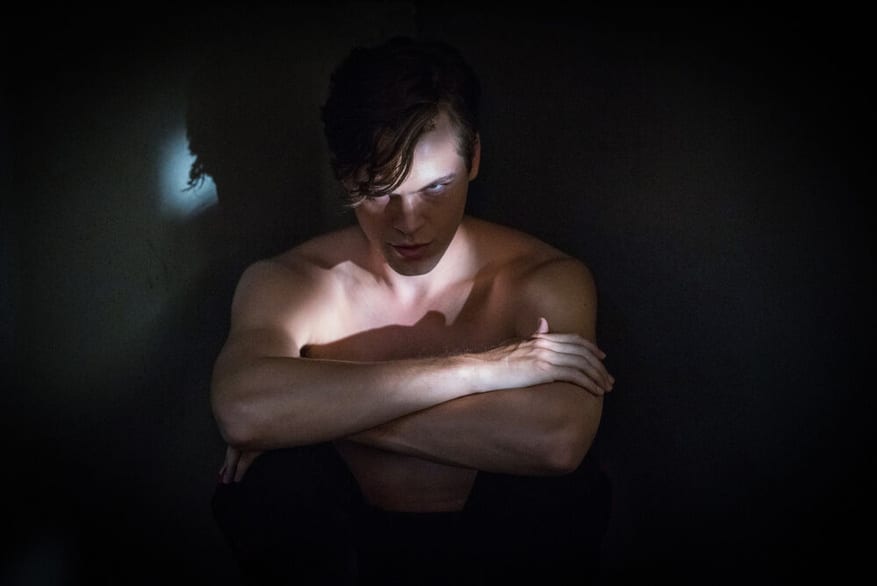 Sam and Dean are left to pick up the pieces following the loss of their mother, Crowley's demise and Castiel's death.

13x02 - The Rising Son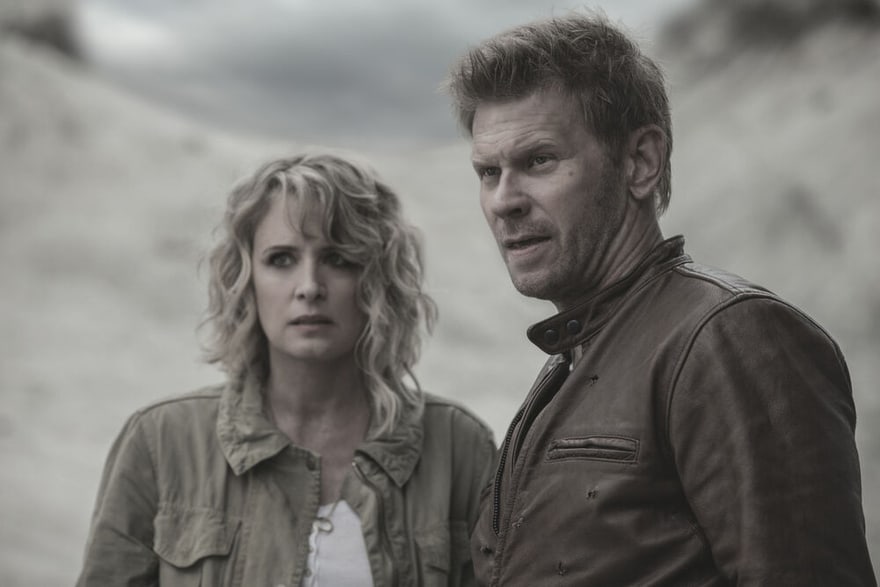 Sam and Dean discover what Jack is capable of with his powers.

13x03 - Patience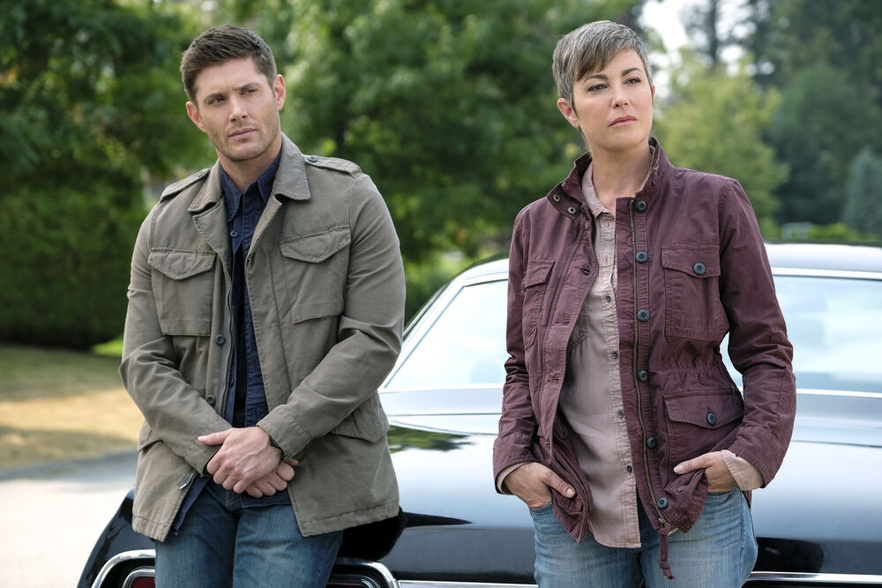 A wraith kills her friend and Missouri enlists the help of Dean and Jody to protect her granddaughter, Patience, and could be next on the wraith's hit list. Sam continues to work with Jack to control his powers.


13x04 - The Big Empty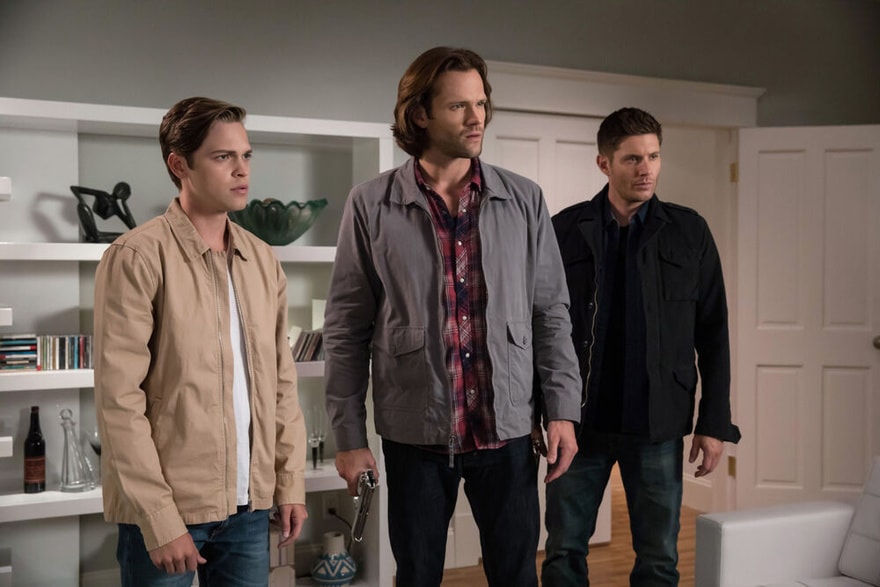 When multiple patients of grief counselor Mia Vallens turn up dead, Dean, Sam and Jack investigate the mystery surrounding the murders and, each inadvertently, are forced to deal with unresolved grief of their own.


13x05 - Advanced Thanatology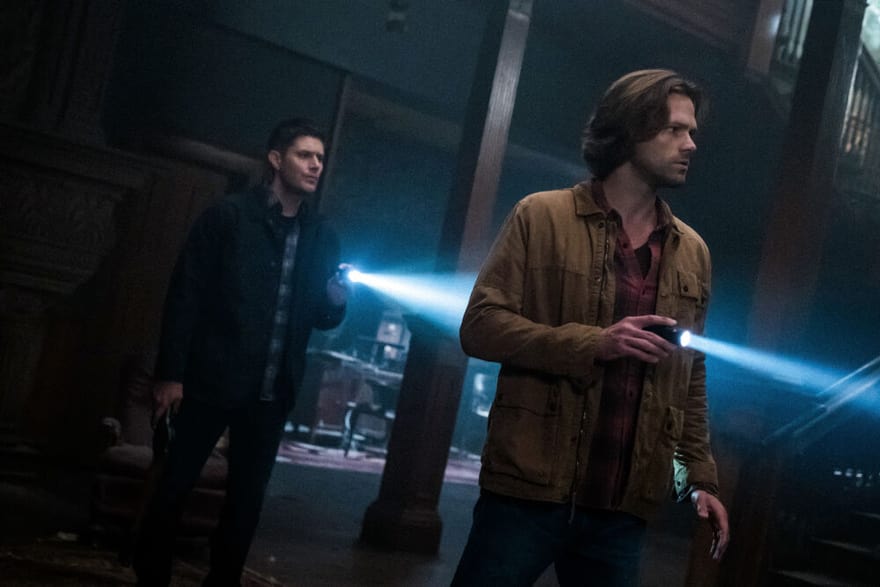 Sam and Dean work on a case involving the ghost of a demented doctor; they get assistance from an unexpected source; Castiel finds his way back to the Winchesters.


13x06 - Tombstone
Castiel is reunited with Jack and together with Sam and Dean, they head to a sleepy old western town to investigate a murder. Dean gets to live out his boyhood fantasy when he comes face to face with a famous, gun-slinging outlaw.

13x07 - War of the Worlds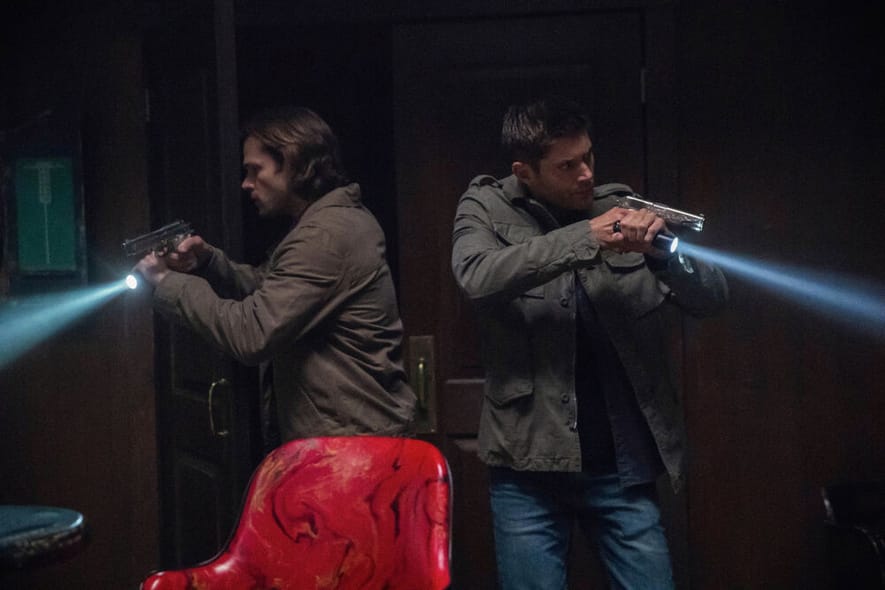 As Dean and Sam continue their search for Jack, they stumble across a familiar foe; Lucifer manages to escape Michael's grasp and finds an unlikely and mostly unwilling ally.

13x08 - The Scorpion and The Frog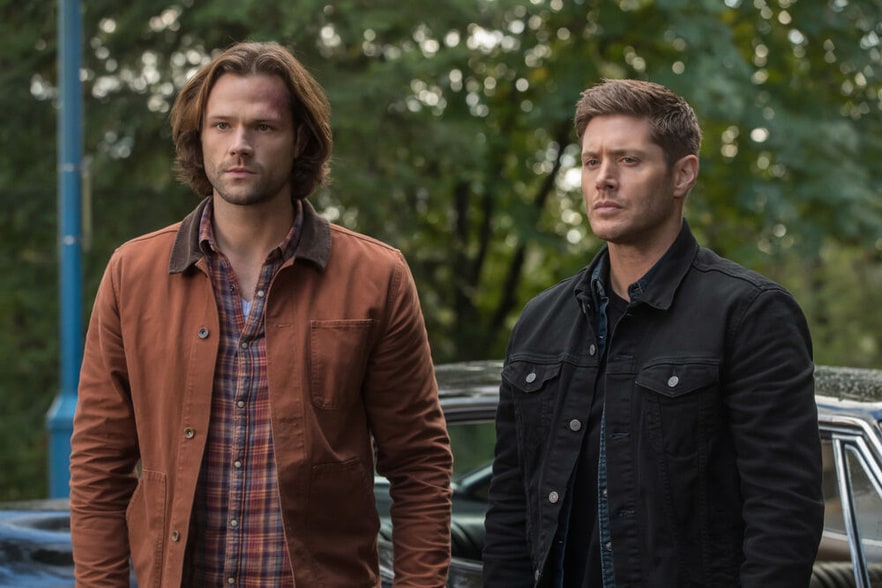 The Winchesters agree to steal a trunk belonging to a demon in exchange for a spell they can use to find Jack.


13x09 - The Bad Place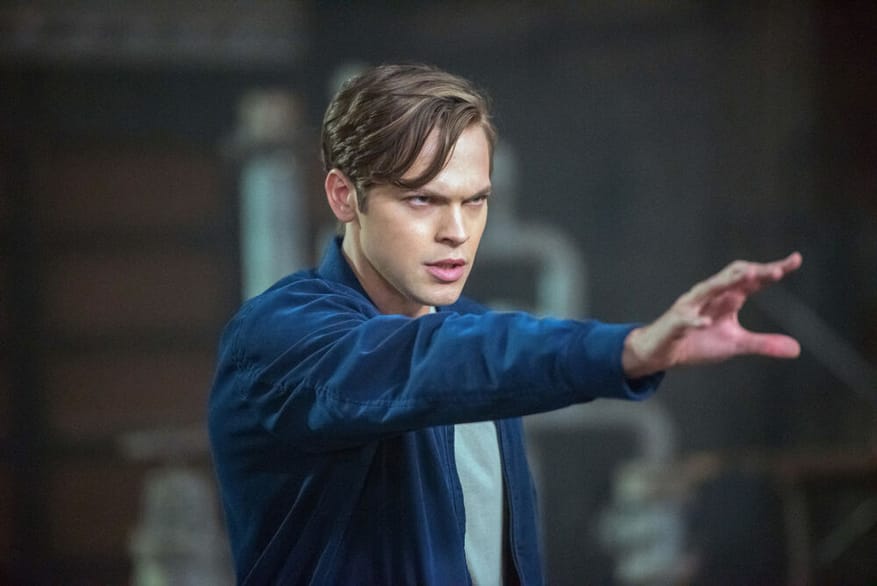 Jack, desperate to prove to Sam and Dean that he is good and that he can control his powers, enlists the help of a dream walker named Kaia to help him find Mary Winchester and save her from the alternate universe. However, when plans go awry, the Winchester brothers are the ones who need saving.


13x10 - Wayward Sisters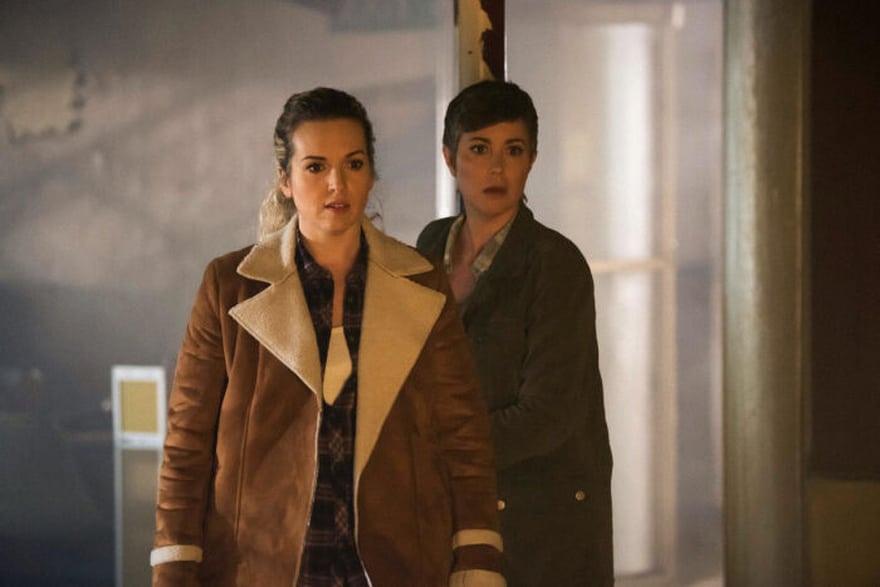 When Dean and Sam go missing Jody Mills calls Claire Novak and tells her to come home they need to find the Winchesters. As they search for Kaia the dreamcatcher who opened the rift Jody is worried about Patience's vision.


13x11 - Breakdown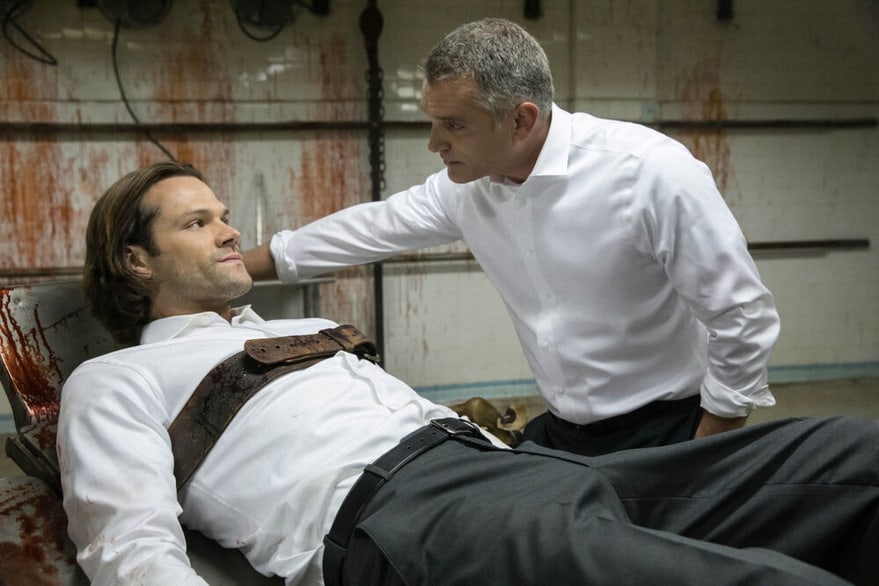 Donna calls Dean and Sam for help after her niece Wendy goes missing. They find out she was kidnapped by a man who sells human parts to monsters in online auctions and race to rescue her.


13x12 - Various & Sundry Villains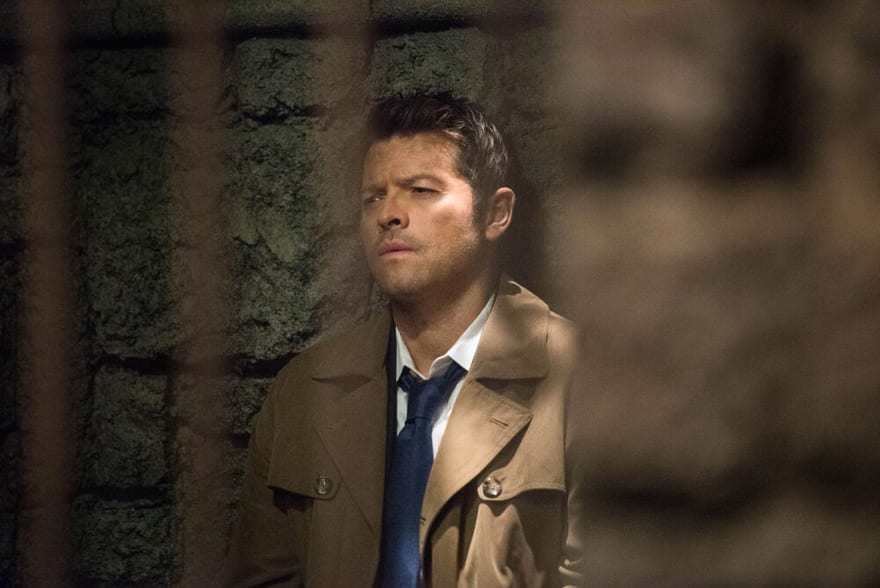 Dean falls victim to a couple of witches, sisters Jamie and Jennie Plum who manage to steal a powerful book of spells from the Winchesters. When Dean and Sam go after the book, they get help from a powerful and surprising ally when Rowena, back from the dead, intervenes to assist them.


13x13 - Devil's Bargain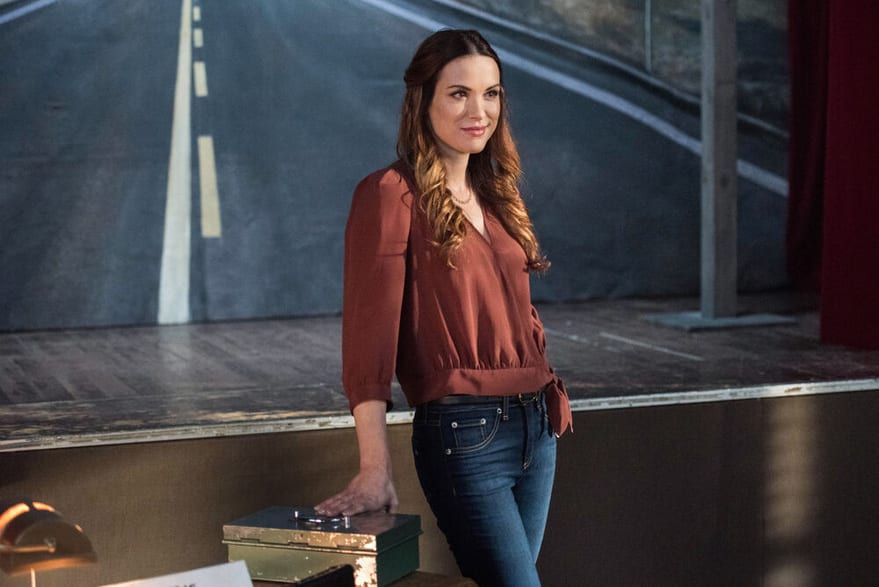 "Devil's Bargain" Dean, Castiel and Sam search for Lucifer who, meanwhile, strikes an unlikely deal with a local faith healer named Sister Jo. Asmodeus gets closer to finding Jack.


13x14 - Good Intentions
Jack and Mary escape Michael's clutches and end up finding an ally in Bobby Singer; Sam, Dean, and Castiel continue to search for a way to open a breach; one of their own may be working against them and costing them precious time.

13x15 - A Most Holy Man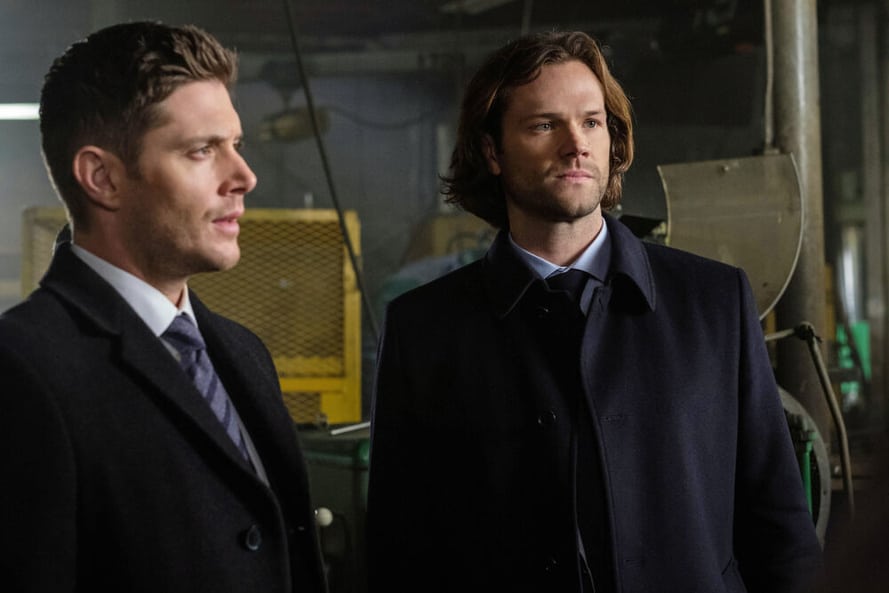 Sam and Dean are close to collecting everything they need to open a rift into the Apocalyptic World and possibly rescuing Mary (guest star Samantha Smith) and Jack. The one missing ingredient leads the Winchesters to a black market for religious relics where everything is not always as it seems.

13x16 - ScoobyNatural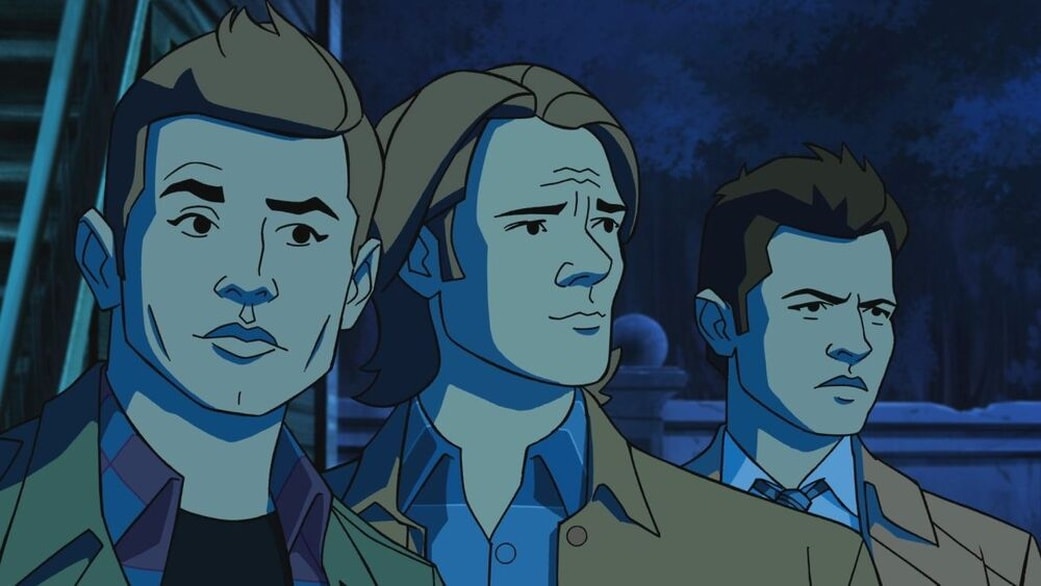 Sam, Dean, and Castiel are transported into the animated world of Scooby-Doo where they join forces with the Scooby gang to solve a ghostly mystery.

13x17 - The Thing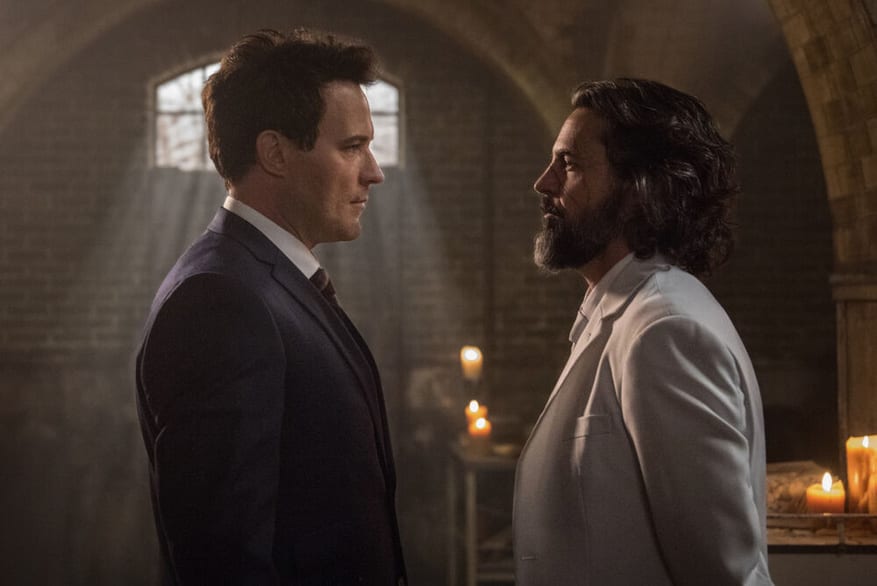 Sam and Dean continue to collect the pieces necessary to open a rift to the other world in order to save their family. Their latest quest leads them to a Men of Letters bunker from the 1920s and a hungry God from another dimension. Meanwhile, Ketch makes a shocking decision about Gabriel after an unruly encounter with Asmodeus.

13x18 - Bring 'em Back Alive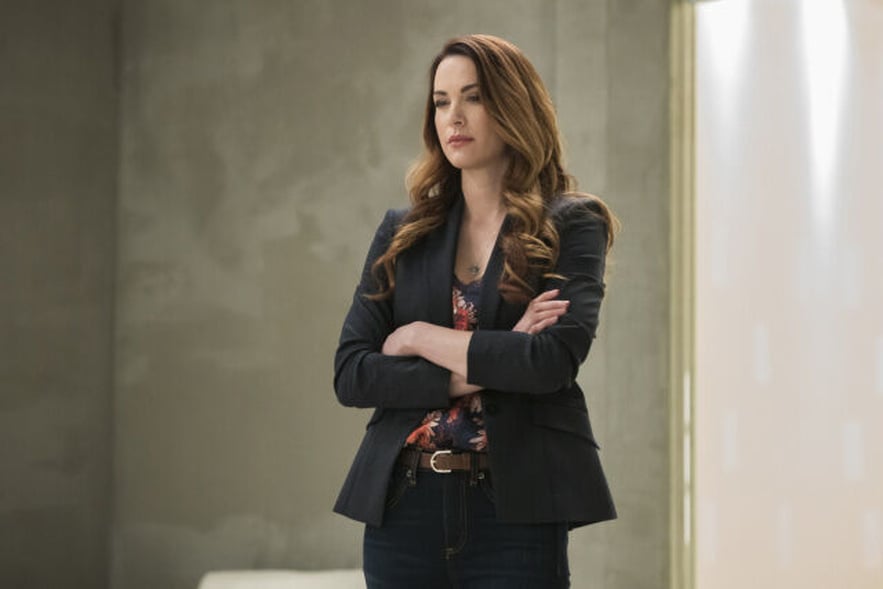 Lucifer rules over heaven but things aren't going exactly as planned, exasperating his first lady, Jo. Sam and Castiel are perplexed by the return of Gabriel. Meanwhile, Dean gets one step closer to finding Mary and Jack.

13x19 - Funeralia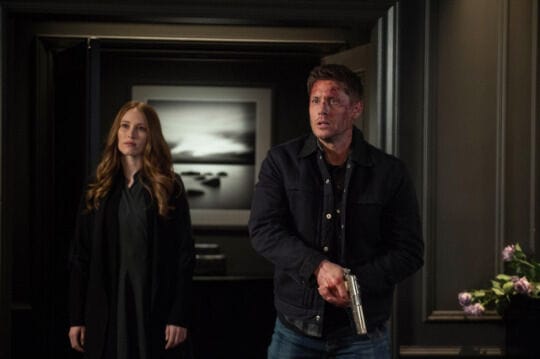 Sam and Dean must stop Rowena, who is on a deadly mission. Meanwhile, Castiel looks to heaven to recruit angels for an impending invasion but is shocked by not only what he finds, but who.

13x20 - Unfinished Business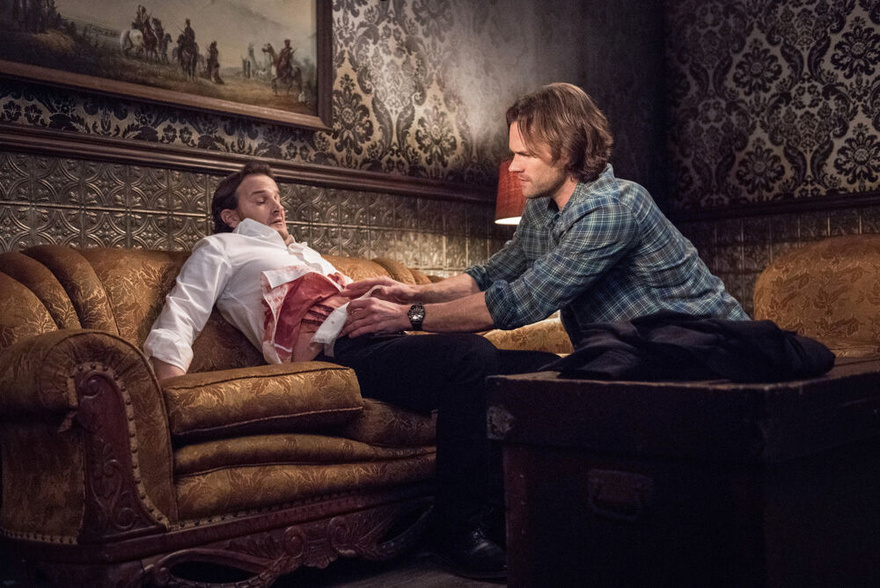 Gabriel is back and drags Dean and Sam into his plot for revenge on the demigods who sold him to Asmodeus. Meanwhile, Jack's growing confidence leads to reckless decisions that could put others in harm's way.

13x21 - Beat the Devil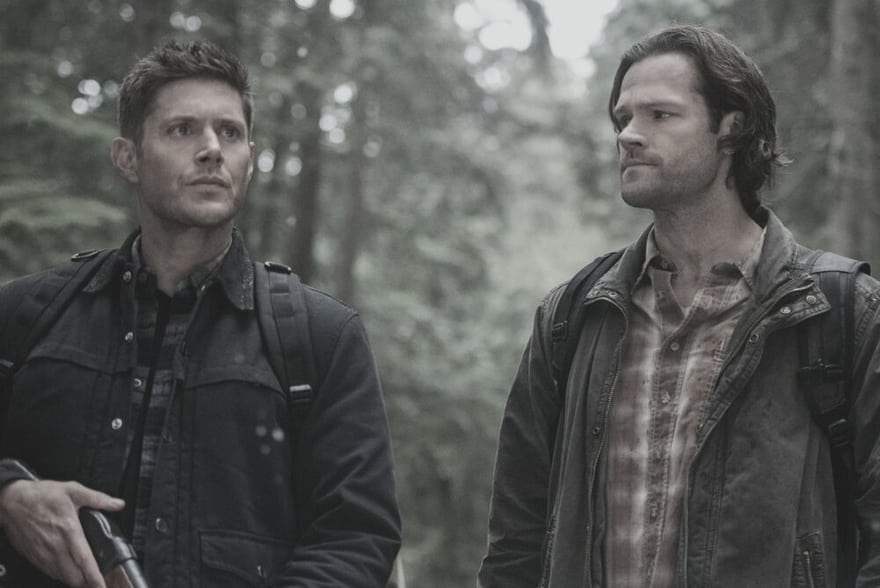 Sam, Dean, Castiel and Gabriel must work together if they have any hope of bringing Mary and Jack home. Meanwhile, Rowena's encounter with Lucifer may alter the outcome of the journey for one of our heroes.

13x22 - Exodus
Sam and Dean devise a plan that will save innocent lives. Meanwhile, Jack continues to wrestle with the consequences of his decisions.

13x23 - Let the Good Times Roll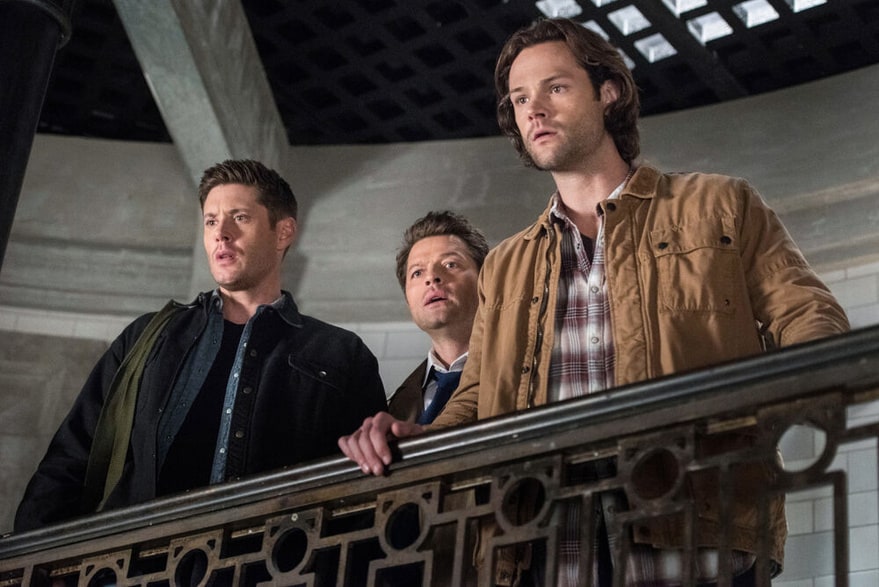 Our heroes, Sam and Dean Winchester, continue to be tested in the battle between good and evil, but one impulsive decision could alter the lives of one of the brothers forever.

Rating: 8.8 out of 10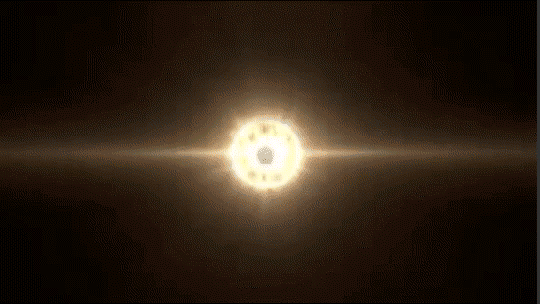 Season Summary
DAWN OF DARKNESS
Added to