5

vote
812 Views Share:
Supernatural: The Complete Tenth Season
Decade:
Rating:
List Type: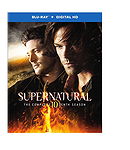 10x01 - Black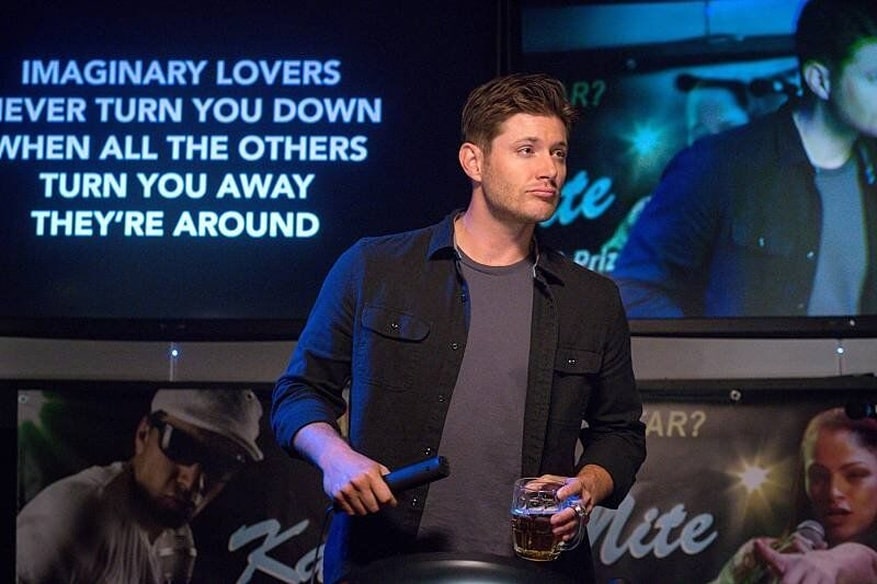 Dean is a demon and running amuck with Crowley while Sam tries to figure out what happened to his brother. Meanwhile, Castiel is dealing with his diminishing grace.


10x02 - Reichenbach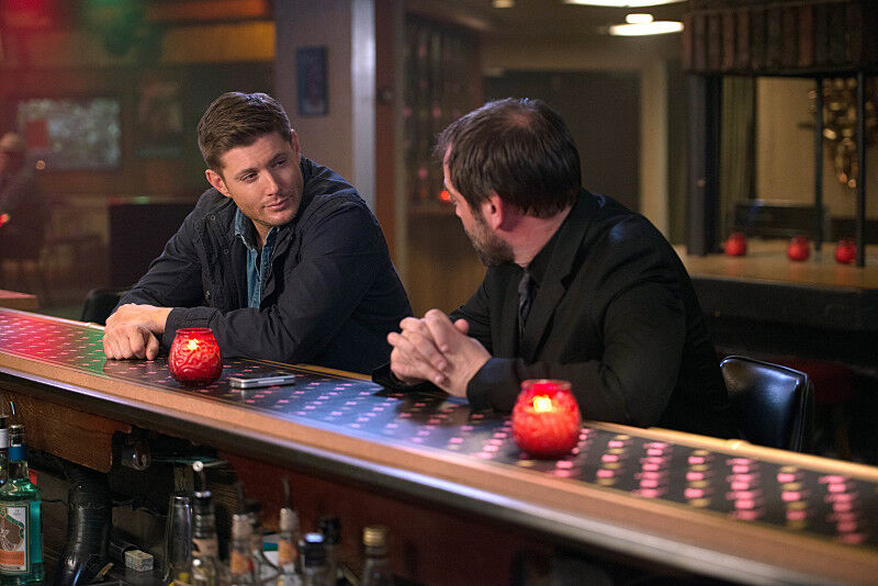 Crowley is worried about Dean getting out of control, giving him a target to feed the mark. Sam struggles to escape from Cole. Hannah tries to convince Metatron to give Castiel's grace back.


10x03 - Soul Survivor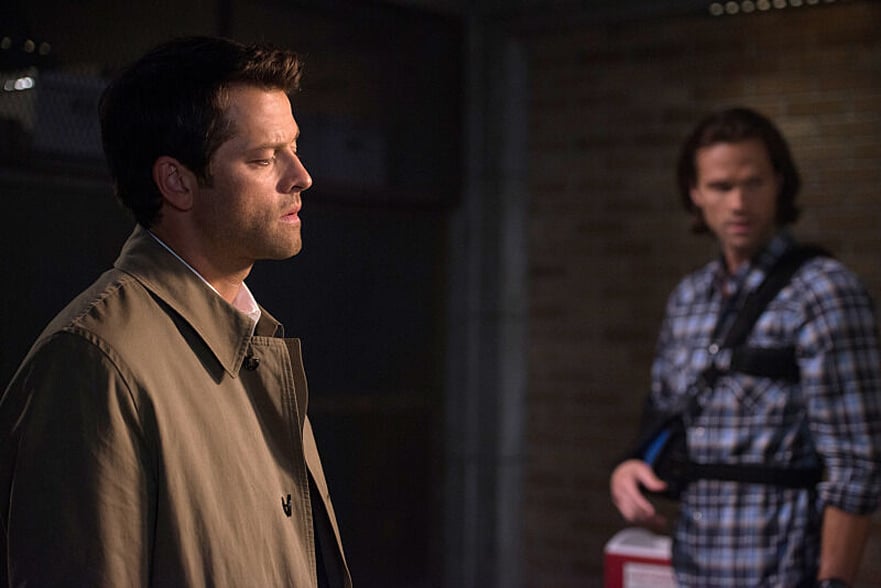 Sam continues to try to save Dean from the Mark of Cain. Realizing that Dean's antics are causing problems for him in hell, Crowley seeks help from a reluctant Castiel.


10x04 - Paper Moon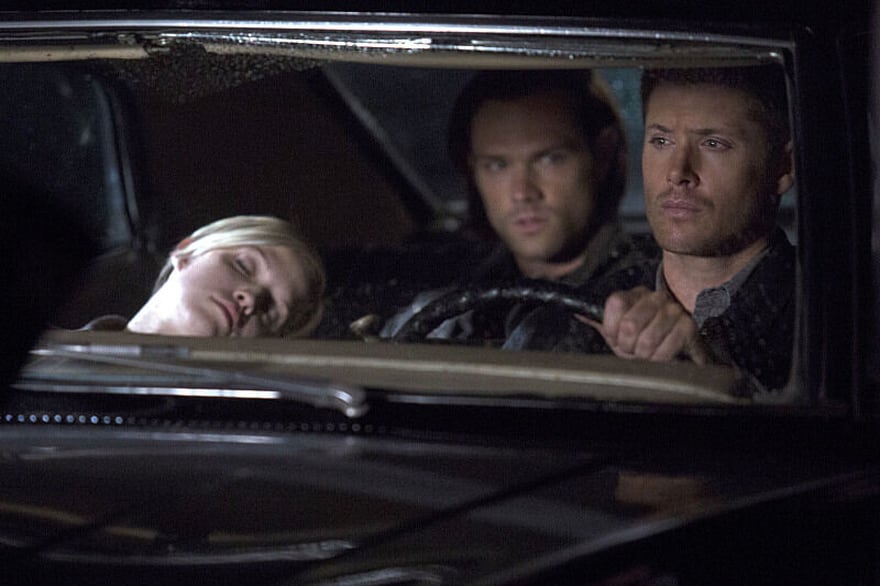 Sam and Dean investigate a series of werewolf attacks in an attempt to find out who the culprit is.


10x05 - Fan Fiction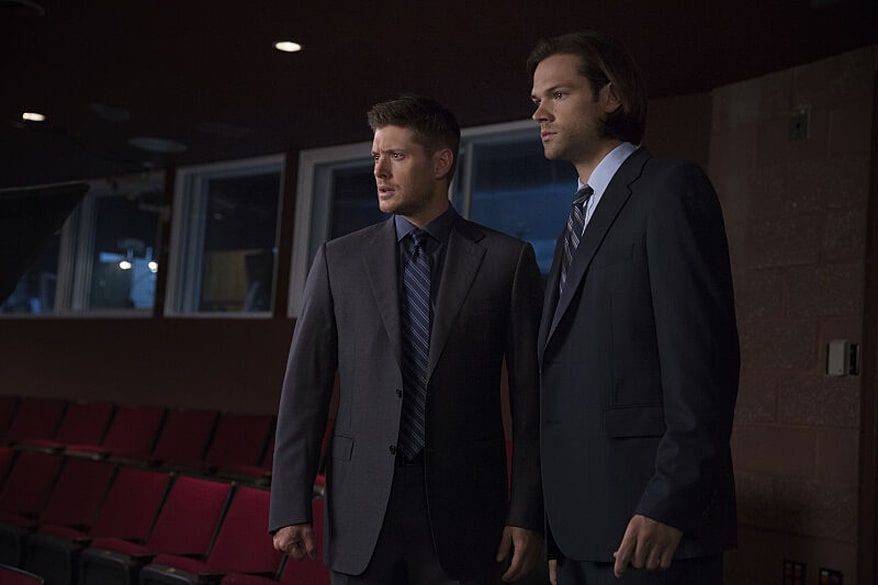 Sam and Dean investigate a haunting at a theatre.


10x06 - Ask Jeeves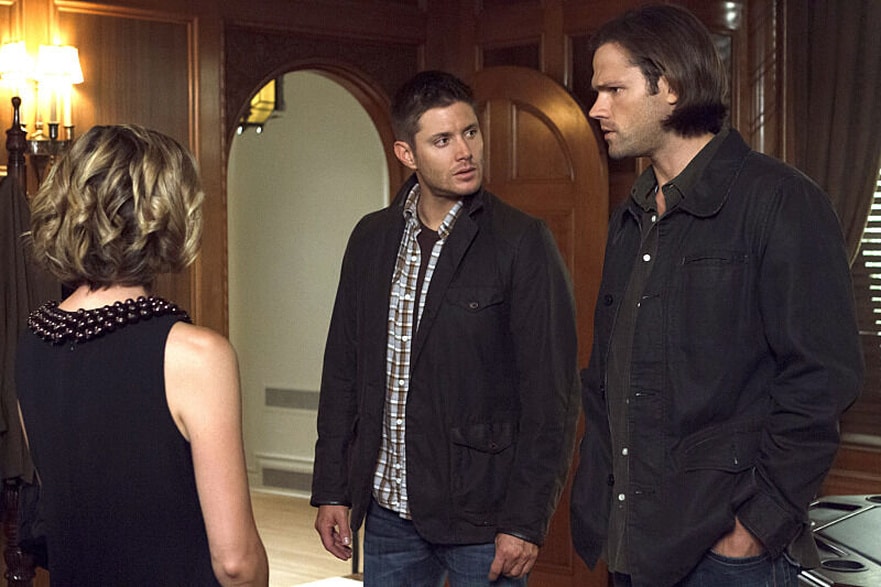 Dean encounters a surprising message on Bobby's phone, and Sam and Dean investigate.


10x07 - Girls, Girls, Girls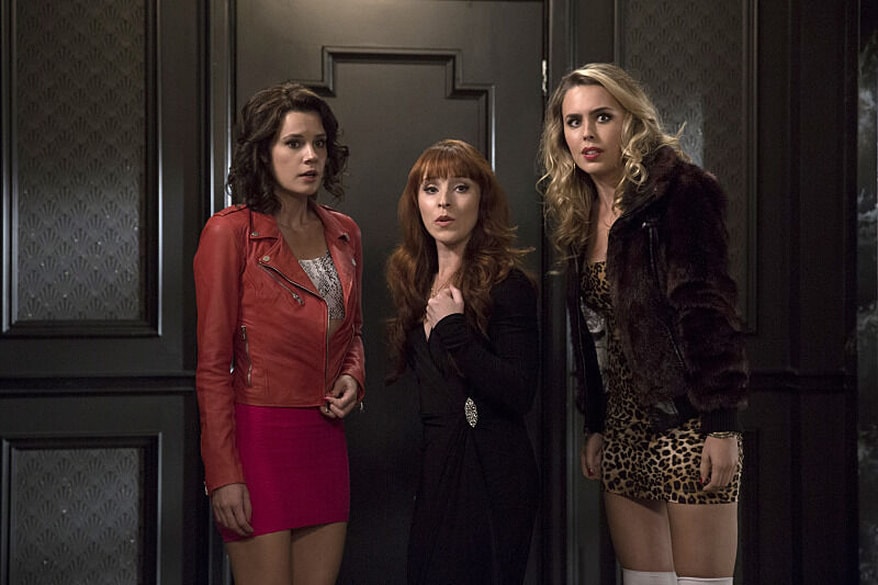 Sam and Dean discover a group of witches "gone wild" and they attempt to stop them.


10x08 - Hibbing 911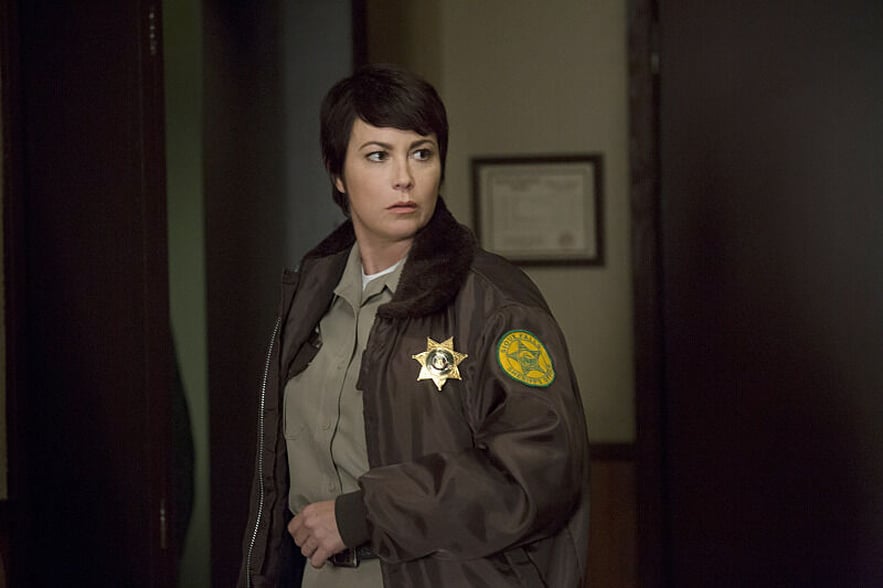 Jody Mills is matched with an overeager partner during a mandatory sheriff's retreat; when a gruesome corpse is discovered, Jody calls Sam and Dean to help investigate.


10x09 - The Things We Left Behind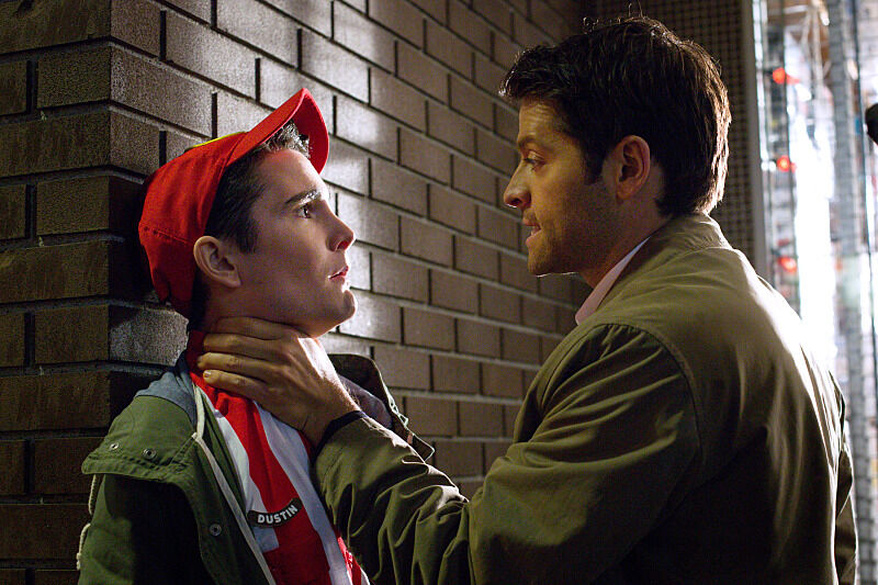 When Castiel finds Jimmy's daughter in a group home, she persuades him to break her out; Crowley is faced with a big challenge.


10x10 - The Hunter Games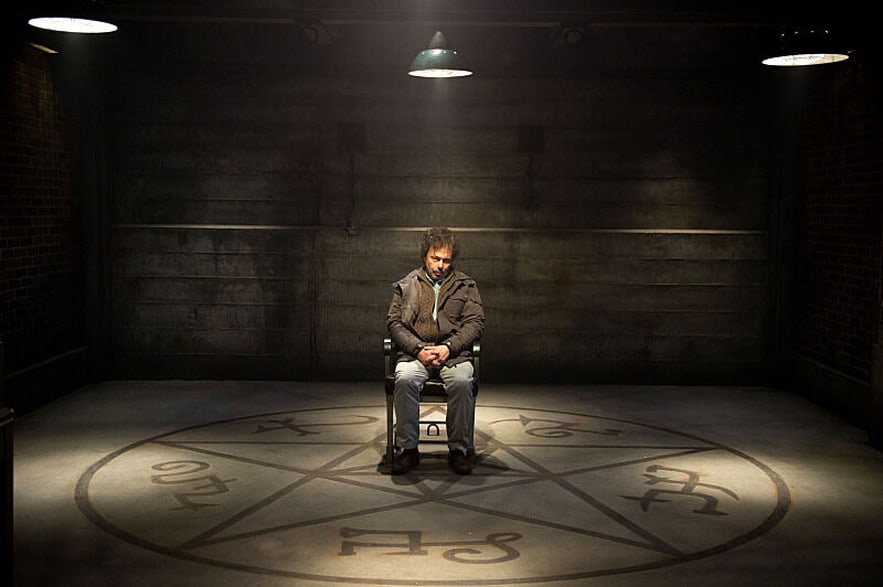 Sam and Dean try to deal with the aftermath following the bloodbath. Castiel attempts to fix a struggling relationship with Claire, and Claire wants revenge on Dean for what he did to her friend.


10x11 - There's No Place Like Home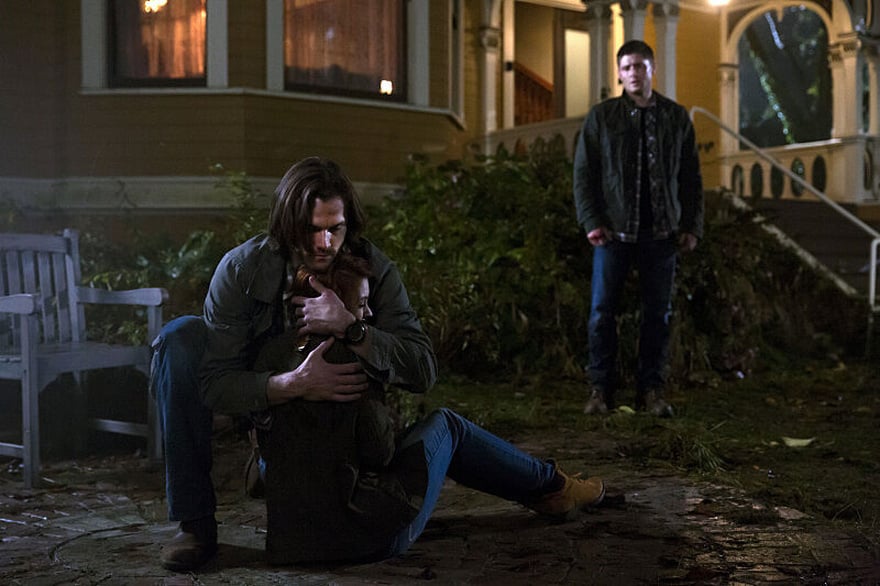 Charlie returns from Oz - Sam is scanning the internet for suspicious paranormal activity and comes across a video of Charlie beating up a district attorney. Dean suspects she's back from Oz and hunting on her own, assuming the district attorney must have been a demon. When they do find Charlie, they are shocked when she tells them why she really came back from Oz.


10x12 - About a Boy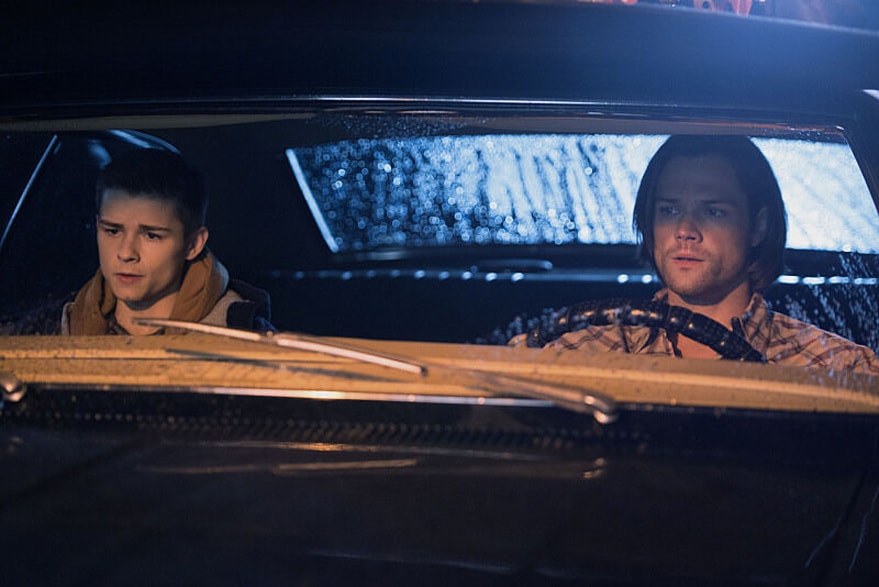 Dean is mysteriously transformed into a teenager. He has to deal with teenage struggles all over again, along with being a hunter.


10x13 - Halt & Catch Fire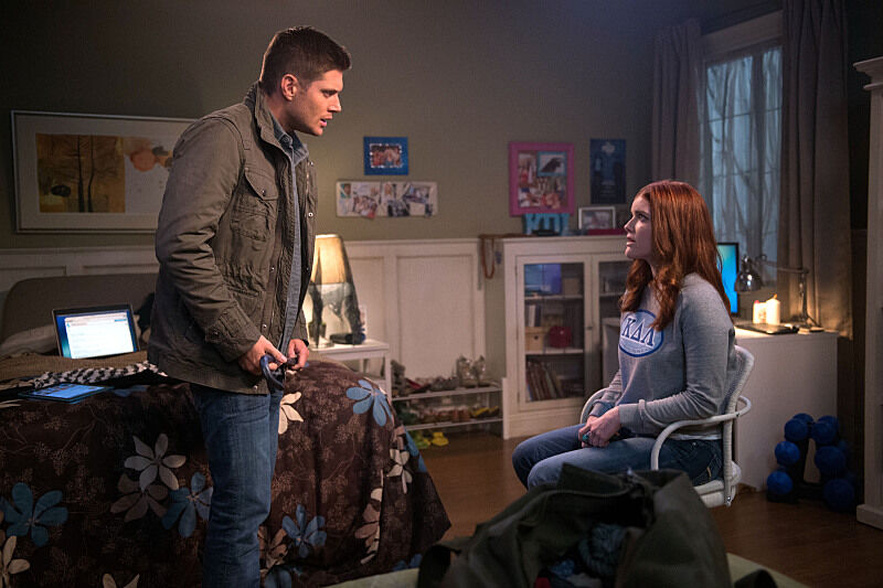 To take his mind off of the Mark of Cain, Dean goes hunting. They track down a ghost that is killing college students through electronics and the internet.


10x14 - The Executioner's Song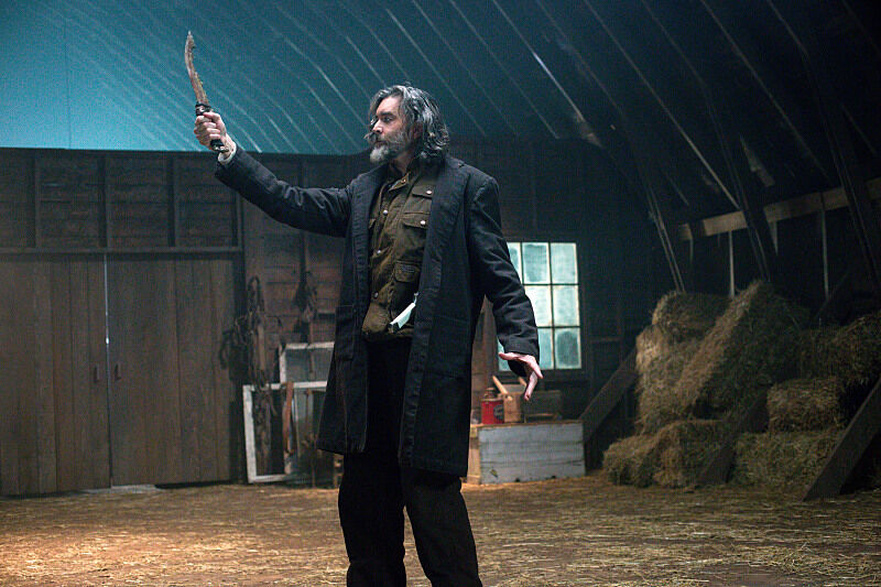 Sam, Dean, and Castiel must deal with Cain's return. Rowena and Crowley grow closer.


10x15 - The Things They Carried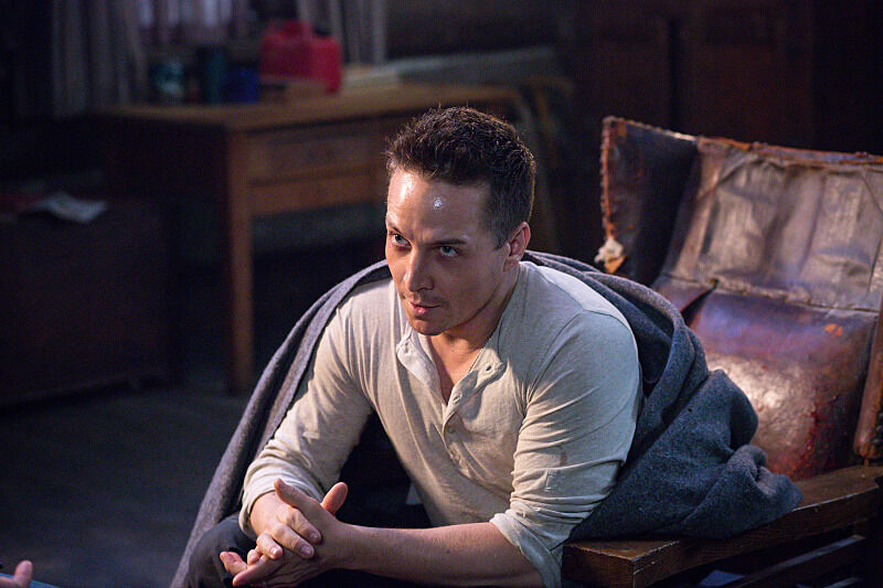 Despite Dean's directive to forget about looking for a cure for the MOC, Sam continues to do research. Dean suspects Sam is hiding something but decides to focus on a murder case where they run into Cole.


10x16 - Paint it Black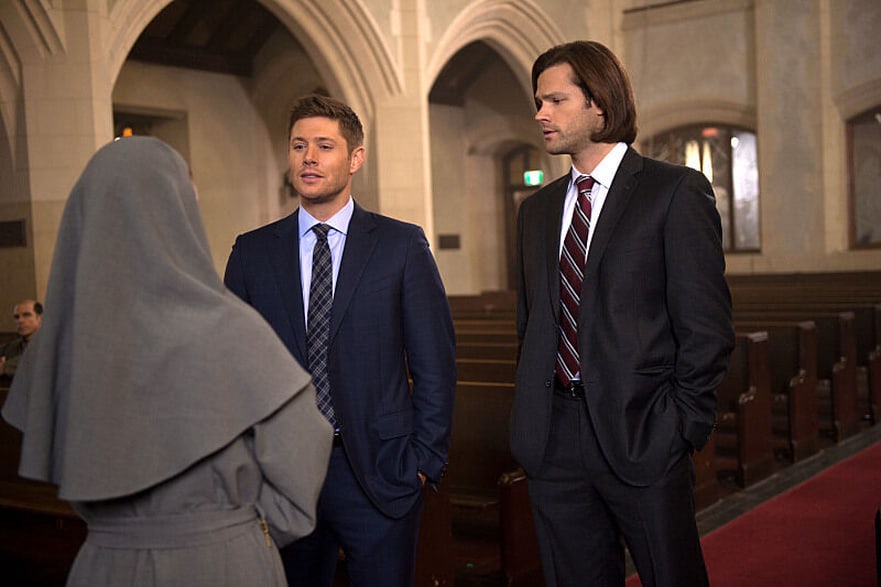 Dean and Sam investigate grisly, identical suicides by various people with little in common; the brothers begin to suspect that a priest is involved.


10x17 - Inside Man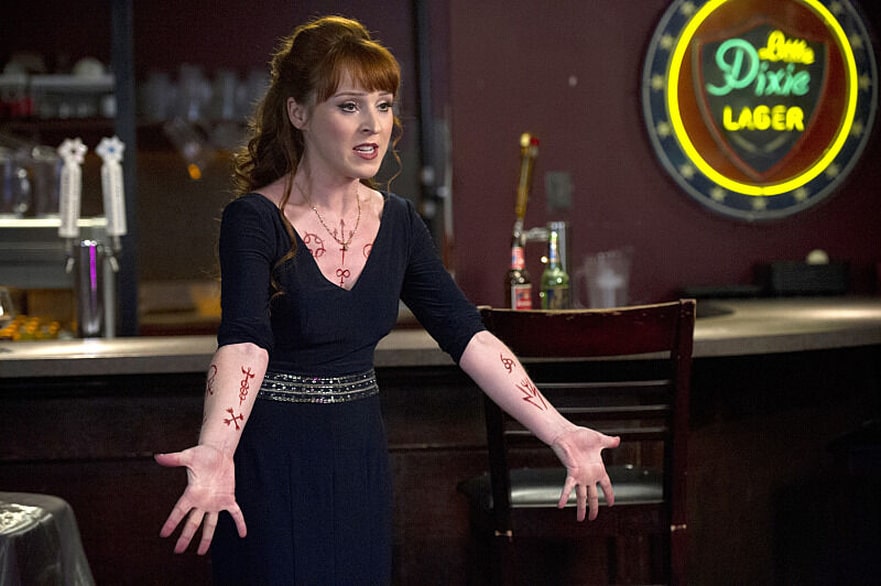 Castiel comes back and he and Sam check out a lead on the Mark of Cain. They decide to go to Bobby for help. Meanwhile, Dean and Rowena meet up.

10x18 - Book of the Damned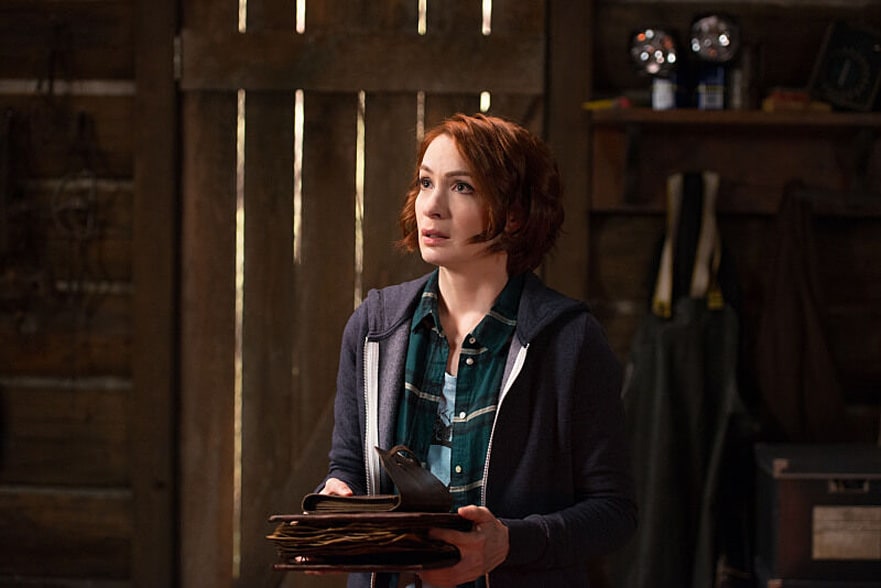 Charlie contacts Sam and Dean after she finds the Book of the Damned - which could help eliminate the mark of Cain; Castiel and Metatron look for Castiel's grace.


10x19 - The Werther Project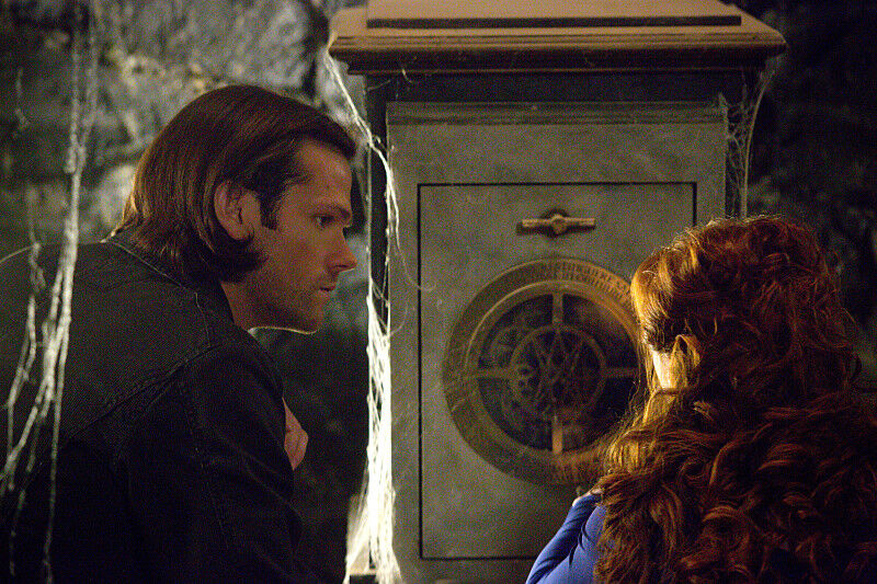 Sam looks for a magical box built by former Men of Letters, Magnus, hoping it will cure Dean, but is surprised by a deadly alarm system.


10x20 - Angel Heart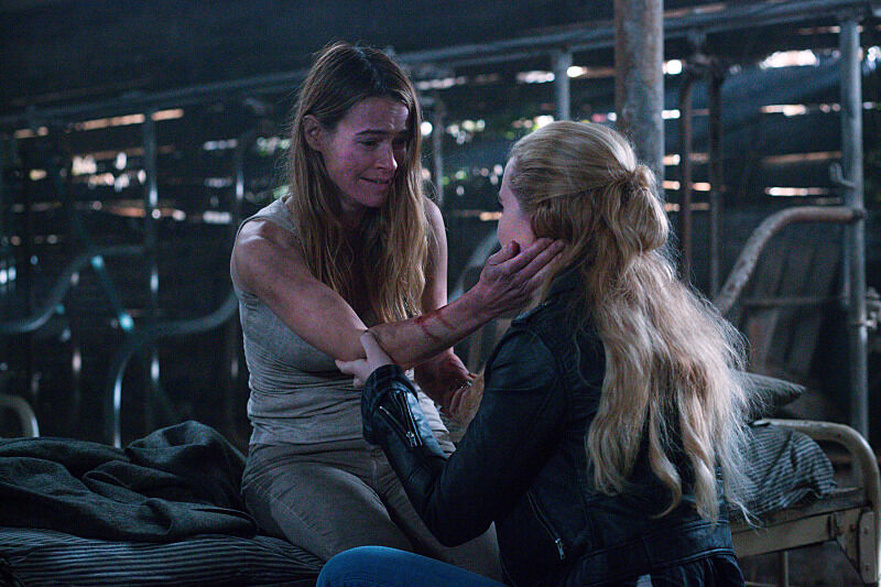 Castiel tries to reconnect Claire with her mother who went missing and calls Sam and Dean for help with the case.


10x21 - Dark Dynasty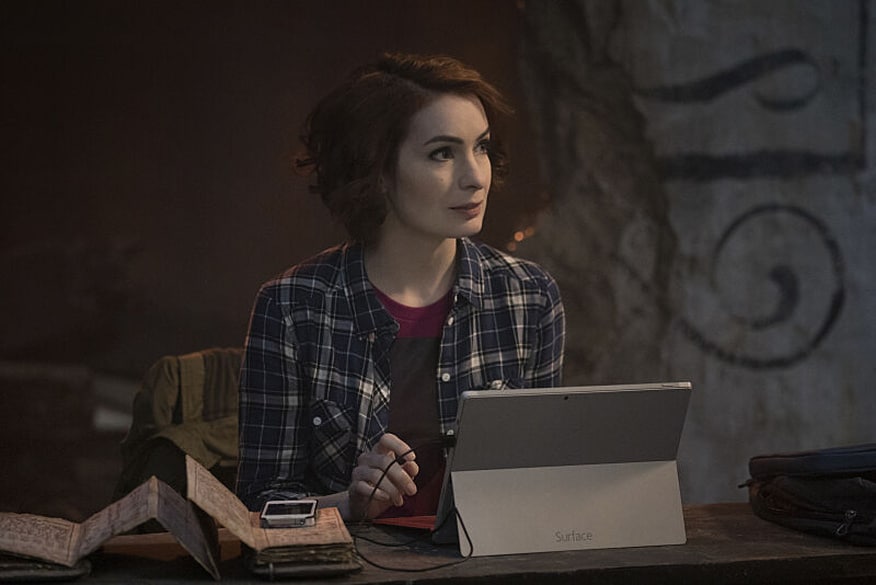 While investigating a strange murder, Sam and Dean discover the killer has the same tattoo as those from the Styne family; Castiel plays referee when Charlie and Rowena must work together; Crowley turns to an old enemy for help with Rowena.


10x22 - The Prisoner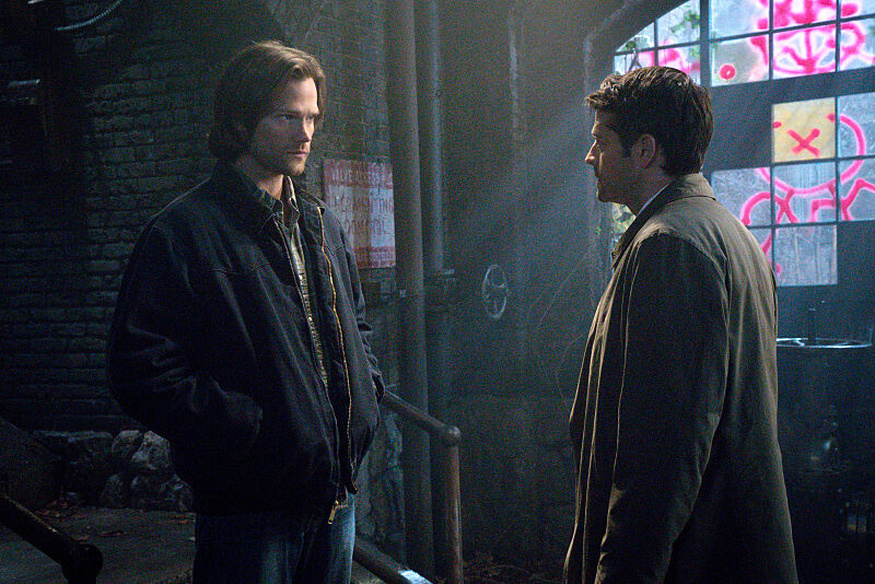 Dean takes matters into his own hands regarding Stynes; Sam attempts to come to terms with his decision.


10x23 - Brother's Keeper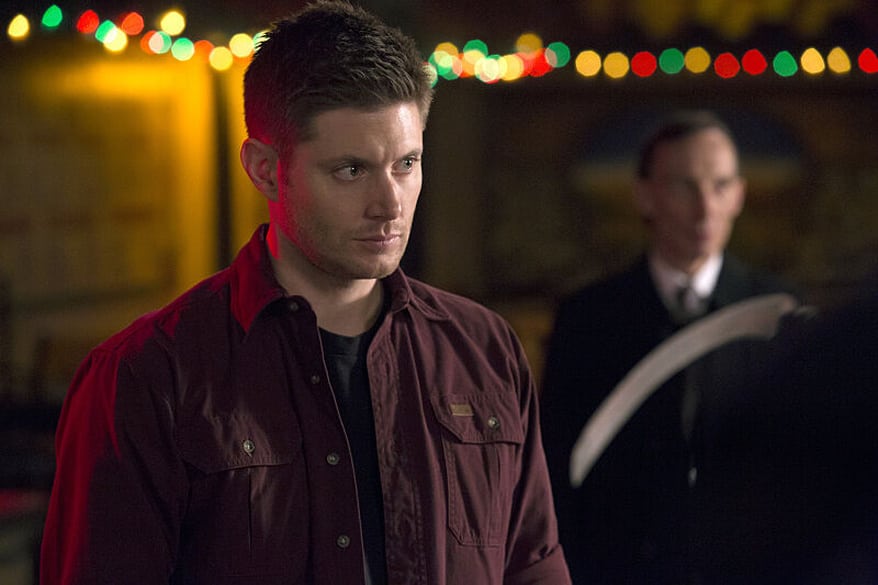 Dean comes to a stunning decision that will alter his life -- as well as Sam's; Rowena and Crowley face-off, putting Castiel in the middle.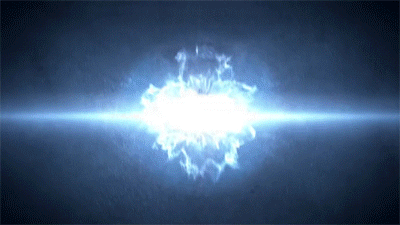 Rating: 8.6 out of 10
WRESTLE YOUR DEMONS!

The season begins with Sam's frantic search for his missing brother, who is gone without a trace. The road to recovering the wayward Dean takes Sam down dark paths, with consequences that will shake the boys to their core. Along the way, Sam encounters a former US Marine named Cole Trenton, who apparently knows Dean and wants revenge for Dean killing his father. Meanwhile, Castiel, with the aid of Hannah, has to pick up the pieces in the aftermath of Metatron's campaign. But with his grace failing and rogue angels still on the loose, Cass faces the ticking clock of his own mortality. After Sam learns that Dean is a demon, because of Crowley and the Mark of Cain, Sam eventually finds him, with help from Crowley, but so does Cole. While Dean and Cole meet and duke it out, Dean overpowers Cole and nearly kills him. But Sam manages to trap Dean with holy water and handcuffs carved with devils-trap symbols.

After giving Crowley the First Blade, Sam takes Dean back to the Men of Letters bunker to cure him. Castiel and Hannah are on the way to help but are delayed because of a rogue angel who injures Cass and tortures Hannah until Crowley shows and takes the grace of the angel and gives it to Cass. As Sam continues to cure Dean, he eventually escapes the devil's trap and tries to kill Sam but Castiel arrives, overpowers Dean and they continue curing him until he is finally human. As the season progresses, all-new threats emerge to once again push all of our heroes to their limits.

One such threat is the appearance of a very powerful witch named Rowena, who also turns out to be Crowley's mother and has the power to kill demons. He captures her, but she convinces him to let her live in his lair so they can reunite and be a family again. Meanwhile, while Castiel and Hannah still take care of the rogue angels, Sam and Dean work normal, everyday cases: dealing with not just demons but also ghosts, monsters (vampires, werewolves, and shapeshifters), deities, and again with angels. They also help out their friend Sheriff Jody Mills. However, Dean is suffering from the effects of the Mark and Sam and Castiel desperately try to help him and find a cure, or at the very least, a way to get rid of it, even going as far as to torture Metatron.

Eventually, the Winchesters' friend Charlie returns from Oz as well and after combining her with her alter-ego, which she created from the Wizard of Oz to win the war in Oz, she agrees to help the boys find a cure for the Mark, but Dean is starting to give up and live with it. Hannah eventually abandons her mission with Cass and returns to Heaven. Later on, another one of those threats is the original bearer of the Mark, Cain himself, who has fallen under its influence as well and has started killing his descendants to rid the world of his tainted bloodline, which was stained the moment he killed his brother, Abel. After trapping him in a Devil's trap, Dean and Cain square off in a barn and Dean defeats him, stabbing him with the First Blade, while Sam, Castiel, and Crowley wait for him.

Dean has given up on finding a cure, but Sam still continues to search, going behind Dean's back and convincing Castiel to come to see a psychic to contact the boy's surrogate father, Bobby, in Heaven, in order to get Metatron on Earth. After Sam and Castiel remove Metatron's grace, he reveals that he doesn't know how to remove the Mark, but he mentions that Castiel's grace still remains and takes him to it. However, Metatron finds and takes the Demon tablet but not before Cass manages to get his grace back and returns to his status as a Seraph. Sometime after, Charlie contacts the brothers about a possible way to remove the Mark with a book called the Book of the Damned, a very powerful dark magic book that was in possession of the Styne Family, an ancient family that was the inspiration for Mary Shelley's Frankenstein and has consisted entirely of magic practitioners mixed with vastly superior surgical skills for multiple generations.

Sam calls upon Rowena, Castiel, Charlie, and Crowley to read the book and find a way to remove the Mark. However, one of the Styne members kills Charlie and Dean becomes hell-bent on revenge, giving in to the Mark. After the Styne family captures Dean, Dean falls under Mark's influence, kills the entire Styne family, savagely beats and almost kills Castiel when he tried to stop Dean and disappears. He heads to a Mexican restaurant and summons Death, the Pale Horseman himself, to kill him. However, Death reveals that the Mark not only makes Dean unkillable, thus even he can't kill Dean, he also tells Dean that if he even removes the Mark without passing it along to another host, but it will also unleash the Darkness, a powerful and destructive primordial force that predates the Earth, the Universe, the Archangels, and even God. He also tells Dean that after God and the Archangels fought the Darkness in a horrifying war, God created the Mark of Cain to lock away the Darkness and sealed it away using the Mark, which was originally borne by Lucifer himself. The Mark revealed itself as a curse after corrupting Lucifer as he became jealous of humans, who was banished to Hell for his crimes against humans and God. Lucifer passed the Mark on to Cain before his imprisonment in his Cage, who then transferred it to Dean.

Death tells Dean that he can send Dean somewhere else so that the Darkness remains sealed and the Mark remains intact on a host, but he has to kill Sam. After Sam and Dean fight, Dean is ready to kill Sam with Death's Scythe, but ironically, Dean kills Death at the last second due to his love for his brother. After that, the Mark is removed from Dean's arm, thanks to the spell from the Book of the Damned cast by Rowena, who later pins Castiel and Crowley and puts Castiel under her attack dog spell so he will kill Crowley. Elsewhere, the Darkness is released.
Added to