4

vote
273 Views Share:
Supernatural - The Complete Eleventh Season
Decade:
Rating:
List Type: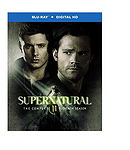 11x01 - Out of the Darkness, Into the Fire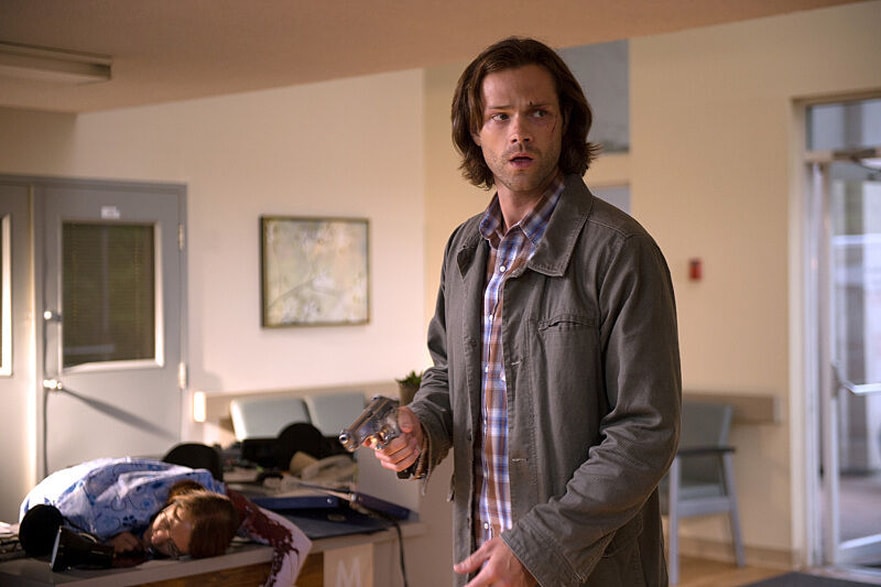 Dean and Sam dealing with the aftermath of freeing the darkness on earth.

11x02 - Form and Void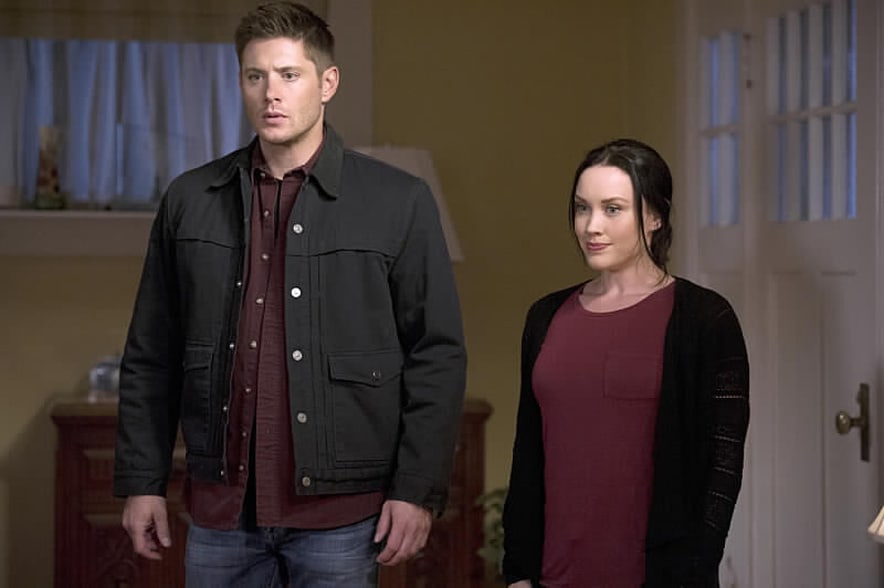 Jenna winds up in a dangerous situation and calls Dean for help, leaving Sam to deal with monsters on his own.

11x03 - The Bad Seed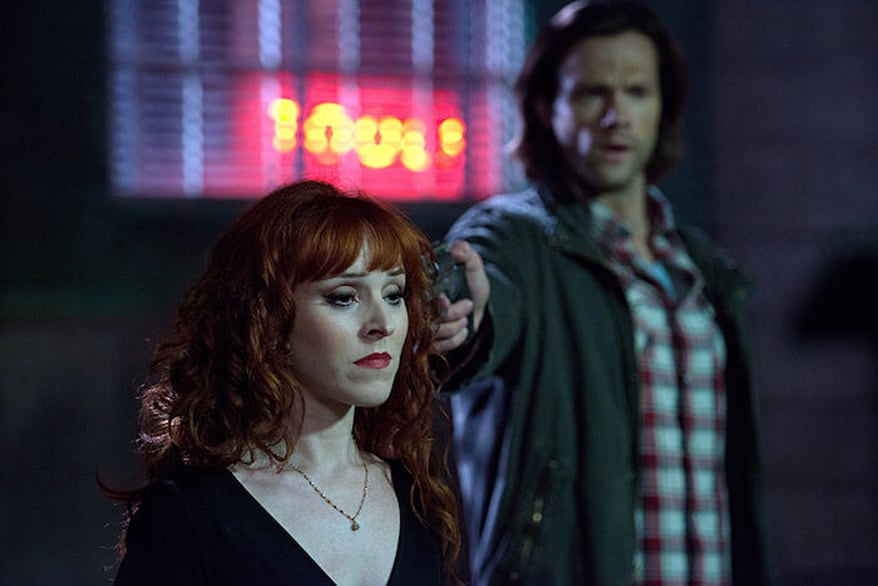 Sam and Dean try to help Castiel recover from Rowena's spell while searching for Amara who has now grown into a young girl. Rowena tries to use her powers to protect herself from the Winchesters, while Crowley tries to use Amara for his personal gain.

11x04 - Baby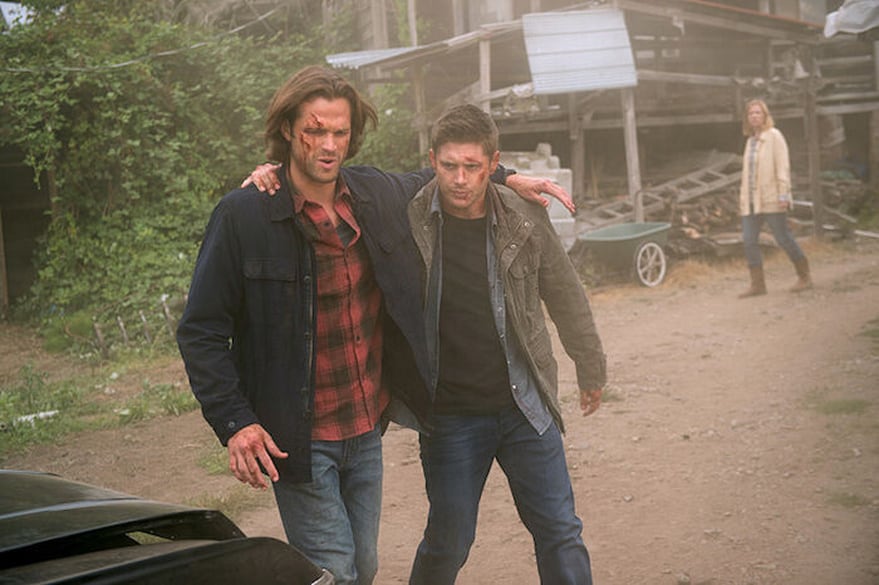 Sam and Dean's road trip to fight monsters and demons is chronicled entirely from the Impala's perspective.

11x05 - Thin Lizzie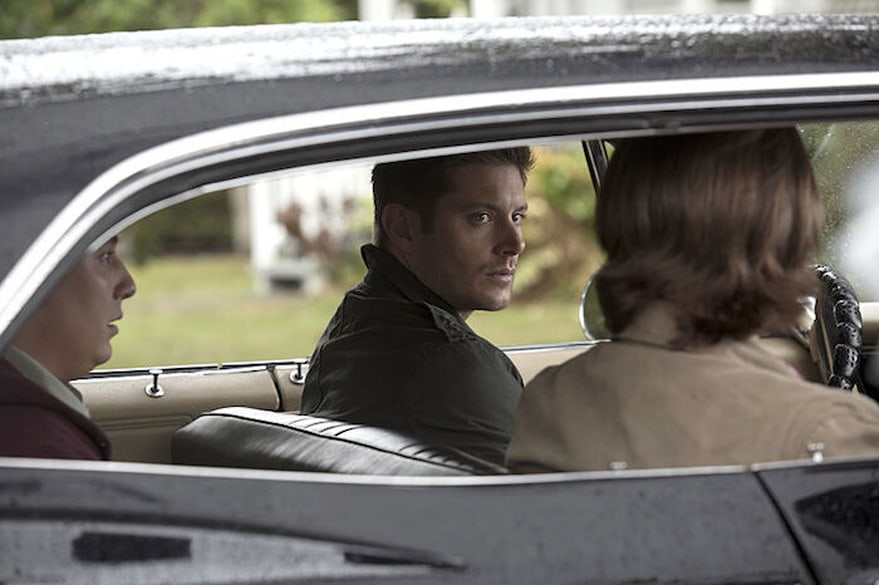 Sam and Dean investigate a series of murders at a local B&B that also happens to be Lizzie Andrew Borden's old home. When a man tells them he saw a little girl around the B&B around the time of the murders, the brothers realize Amara may be responsible.

11x06 - Our Little World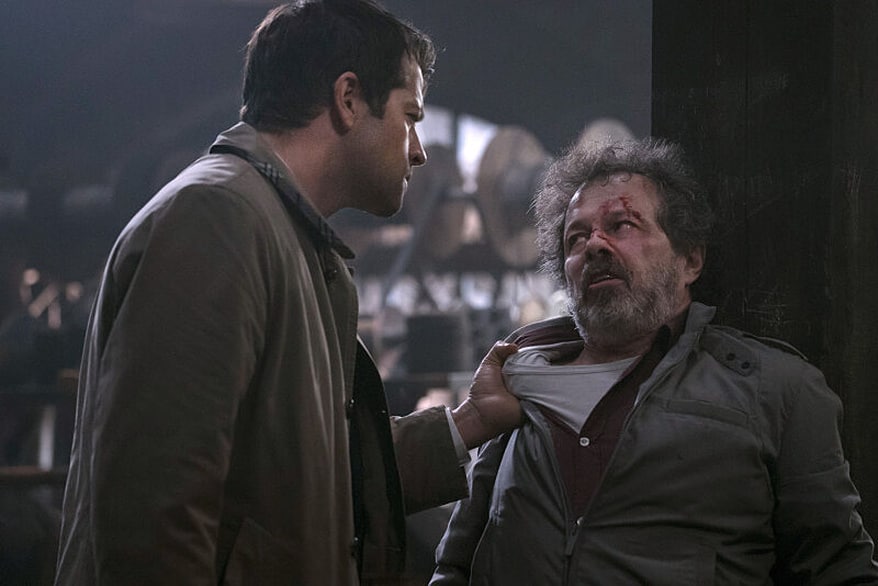 Castiel seeks out Metatron's help to stop the Darkness. However, Metatron is pretty happy with his new life as a freelance videographer for the local news and isn't inclined to help the Winchesters or Castiel.

11x07 - Plush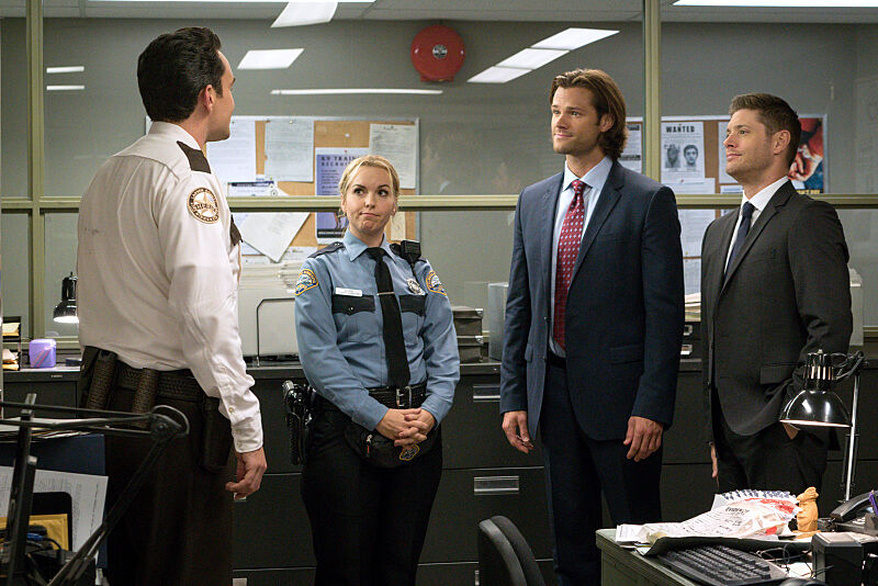 Sheriff Donna calls Sam and Dean for help after a horrific murder with supernatural elements happens in her town. Sam continues to have visions and asks God for help, which frustrates Dean.

11x08 - Just My Imagination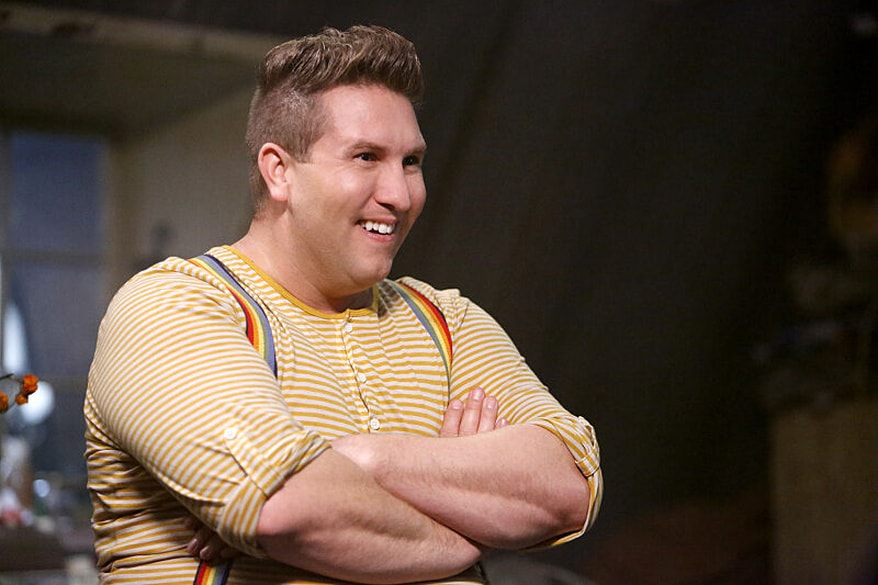 Sam is shocked when his imaginary childhood friend, Sully, makes an unexpected appearance. Sam tries to understand why he is seeing Sully now. Even more surprising, Dean can see him too.

11x09 - O Brother, Where Art Thou?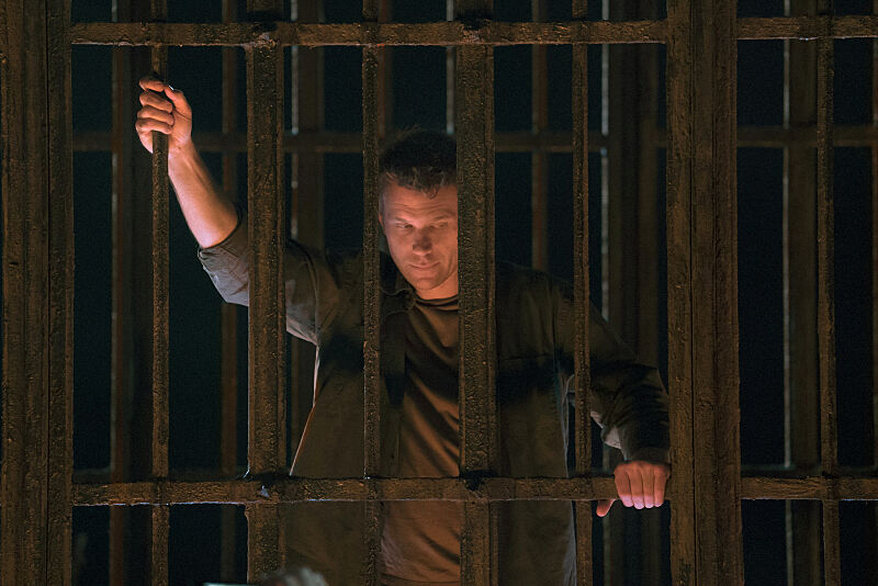 With Amara leaving a trail of bodies in her search for God, Sam enlists Crowley and Rowena to set up a meeting between him and Lucifer in the cage.

11x10 - The Devil in the Details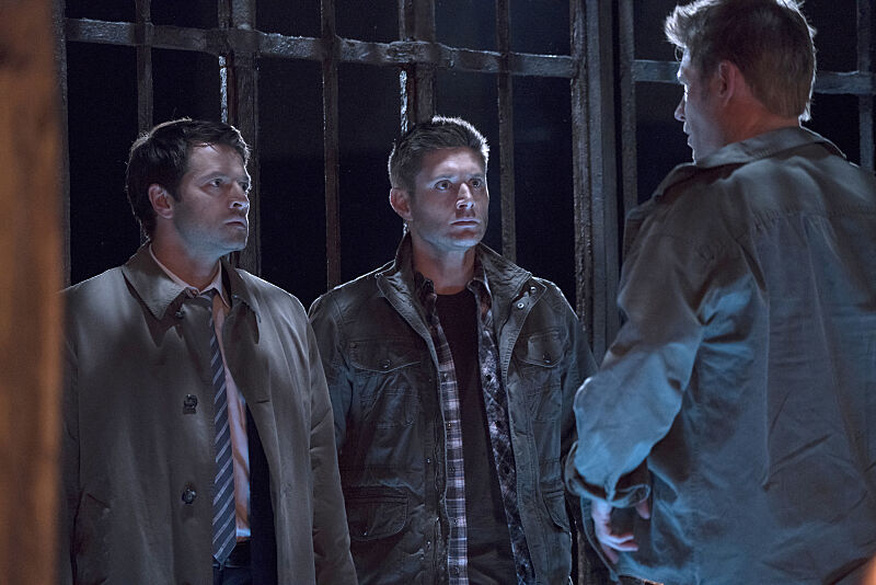 Now that he has Sam in the cage with him, Lucifer offers Sam a way out but it comes with a steep price. Dean and Castiel look into the angel smiting that might have killed Amara.

11x11 - Into the Mystic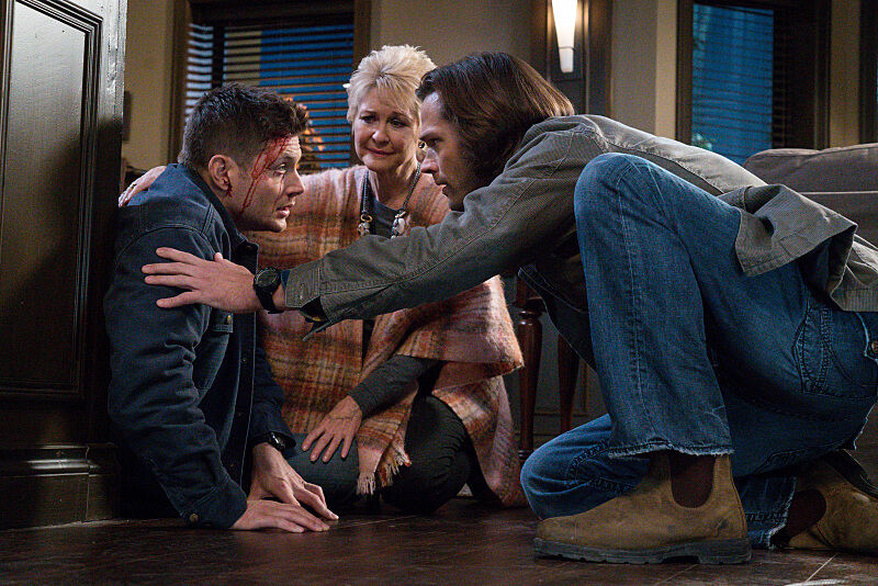 Sam and Dean investigate a case where people are suffering from violent deaths after hearing a mysterious sound.

11x12 - Don't You Forget About Me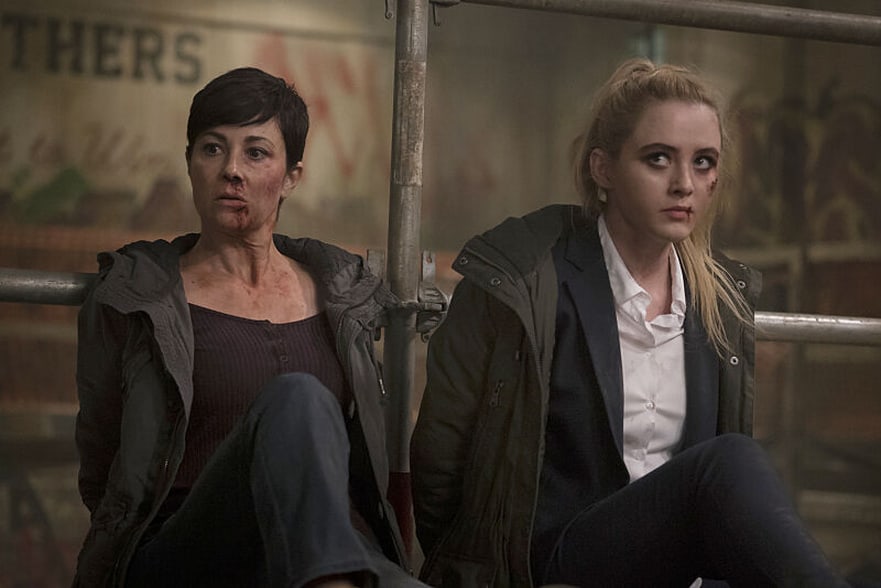 Claire believes recent murders in town are supernatural and asks Sam and Dean to investigate. However, Sheriff Mills tells the guys that Claire has been getting into trouble lately and has been attacking normal people and accusing them of being monsters.

11x13 - Love Hurts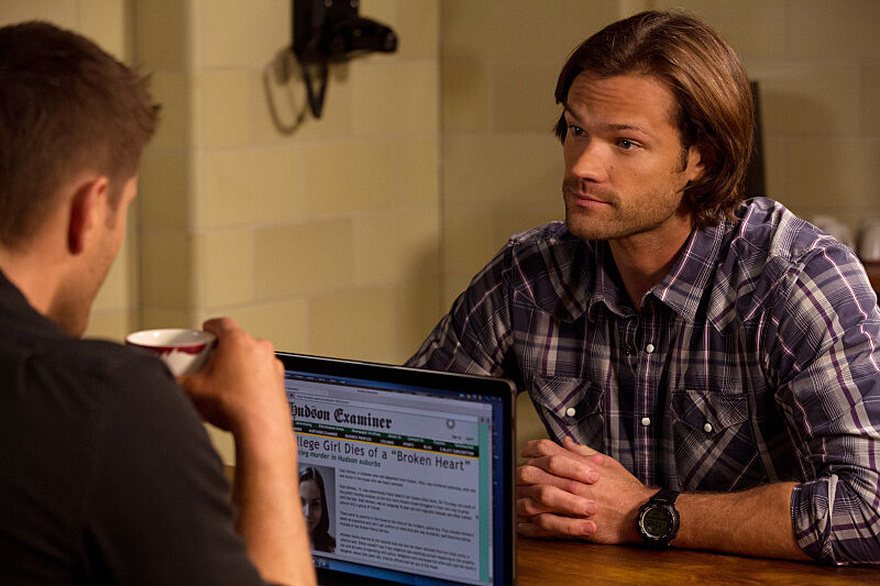 Sam and Dean investigate a set of murders on Valentine's Day and discover they are dealing with an ancient curse. Once kissed by the curse, the person is marked to die.

11x14 - The Vessel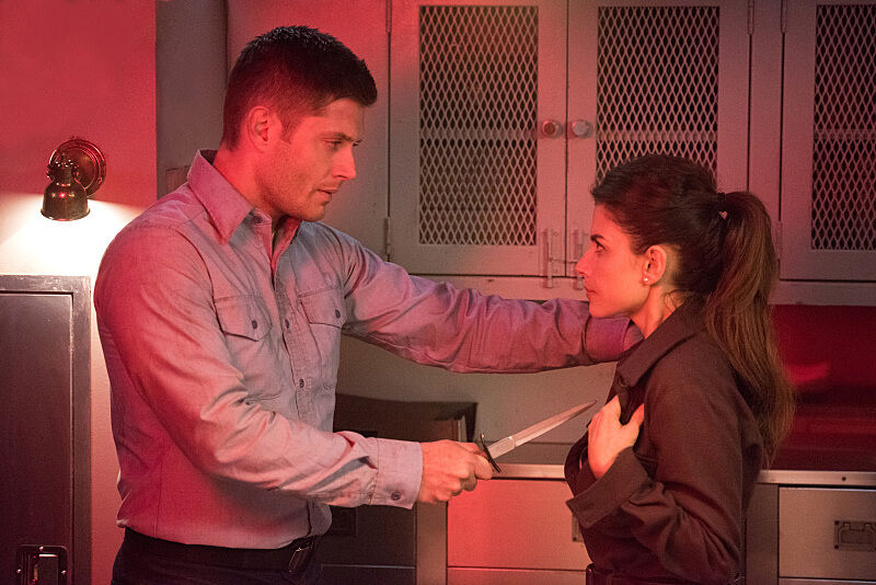 Sam and Dean convince Lucifer (unknowingly, thinking he's Castiel) to send them back in time to find a hand of God which could destroy Amara.

11x15 - Beyond the Mat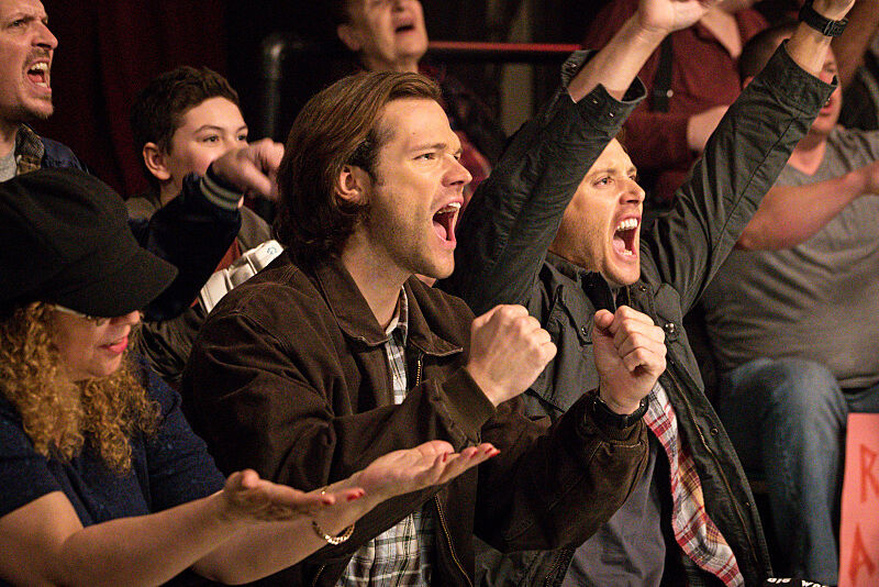 Sam and Dean attend a wrestling match to relive one of their fondest memories, but when a wrestler turns up dead, they suspect foul play.

11x16 - Safe House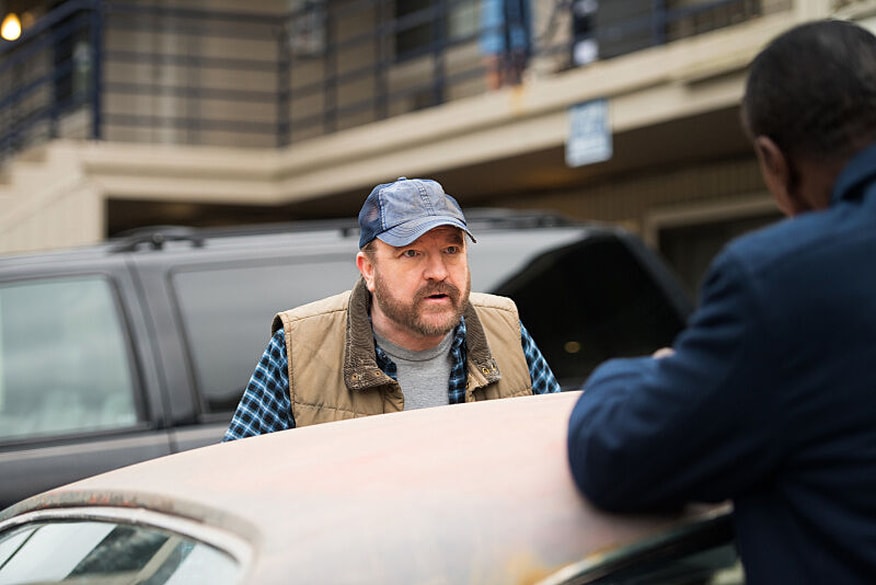 After a dangerous creature is released into an old house, a mother and child are comatose. Sam and Dean find that Bobby and Rufus tracked the same creature so the Winchesters look to the past to catch the monster before anyone dies.

11x17 - Red Meat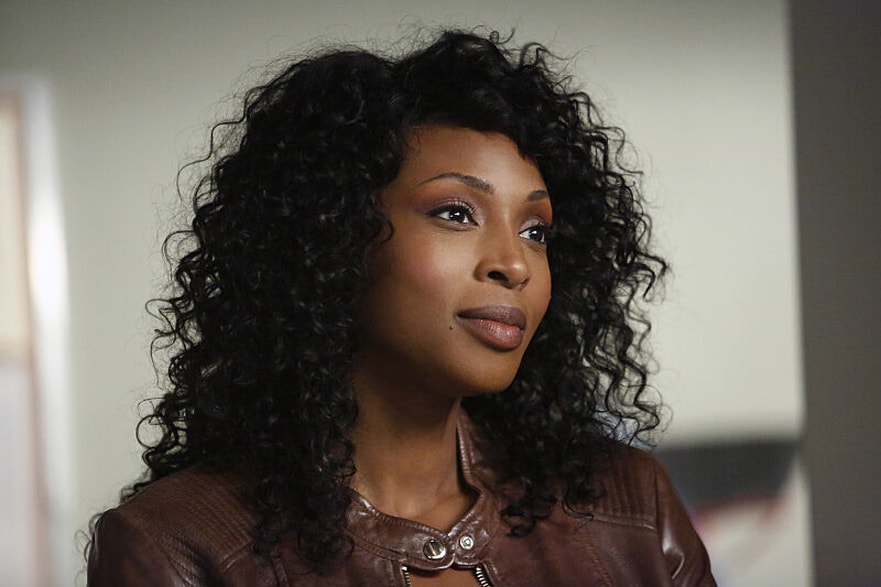 In the midst of battling werewolves, Sam gets shot then strangled and goes into shock. Dean, thinking Sam is actually dead, takes drastic measures to talk to a reaper in order to save his brother.

11x18 - Hell's Angel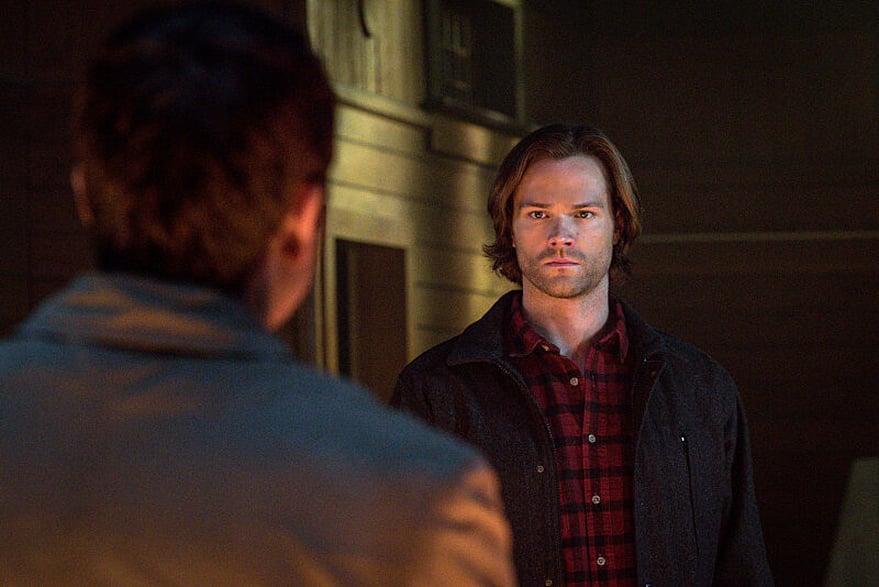 Lucifer tries to assert himself into heaven; Crowley tells Sam and Dean they must take down Lucifer.

11x19 - The Chitters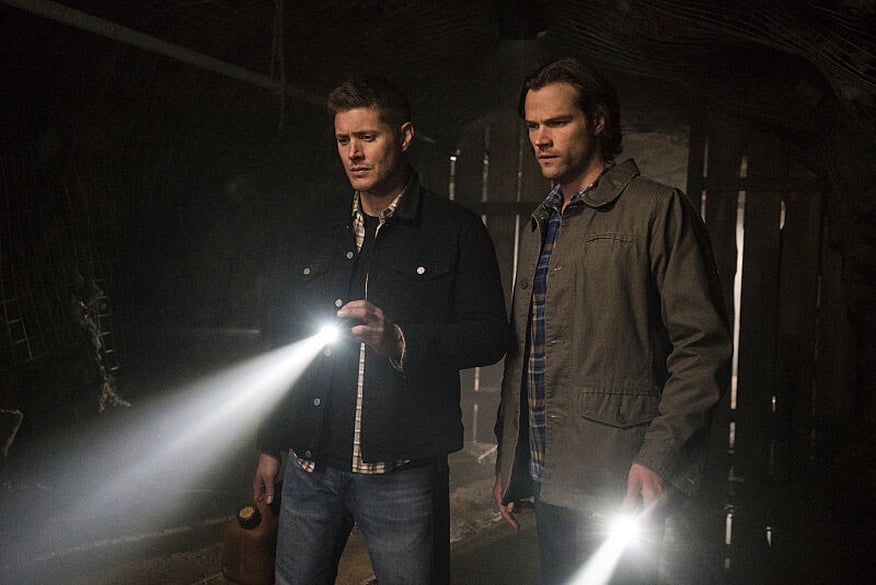 Sam and Dean are visiting a small town in Colorado where people are mysteriously disappearing every 27 years. While they are investigating, the boys encounter a pair of hunters seeking revenge on the monster causing the disappearances.

11x20 - Don't Call Me Shurley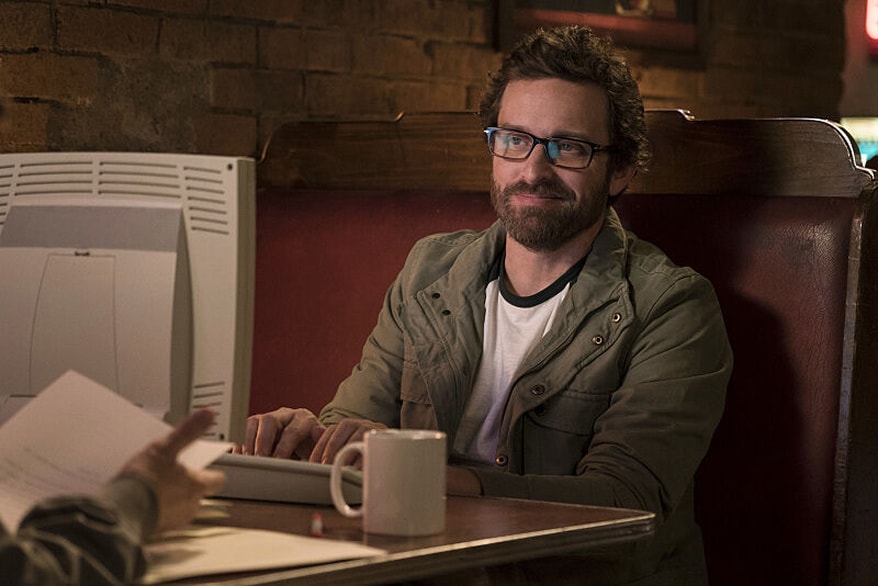 Amara unleashes a dark fog on a small town that causes everyone to go mad. Dean and Sam realize this is a stronger version of the original black vein virus Amara previously unleashed.

11x21 - All in the Family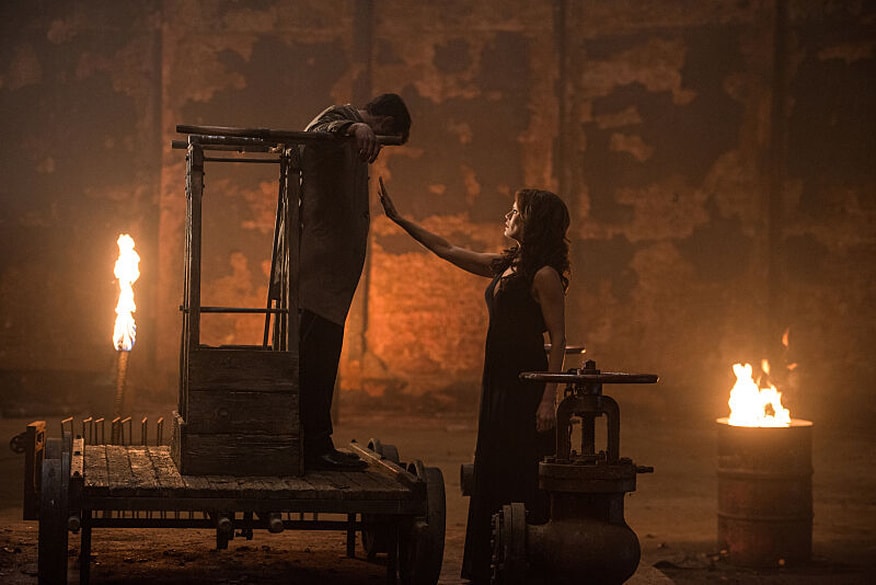 Concerned for Castiel, Dean and Sam devise a plan to rescue Lucifer from Amara's clutches.

11x22 - We Happy Few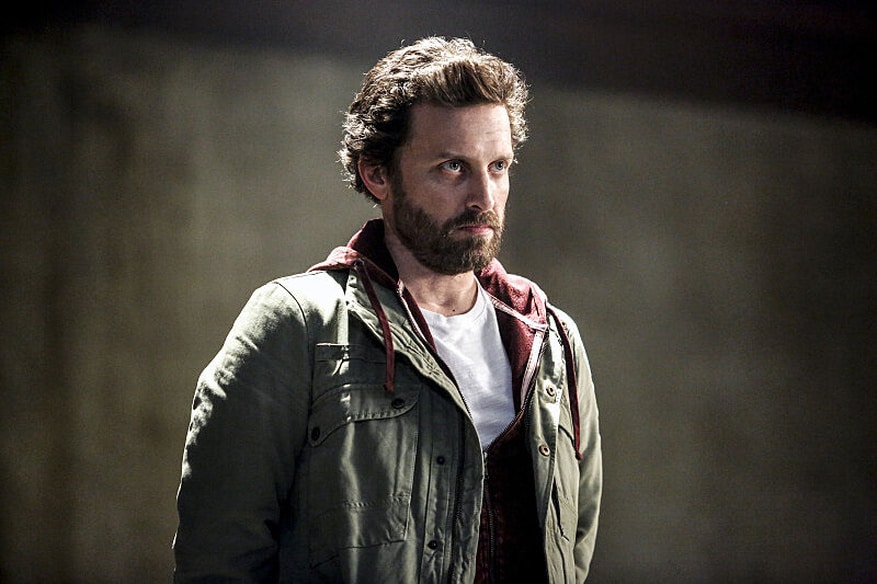 Sam and Dean face their biggest challenge yet. Rowena makes her move.

11x23 - Alpha and Omega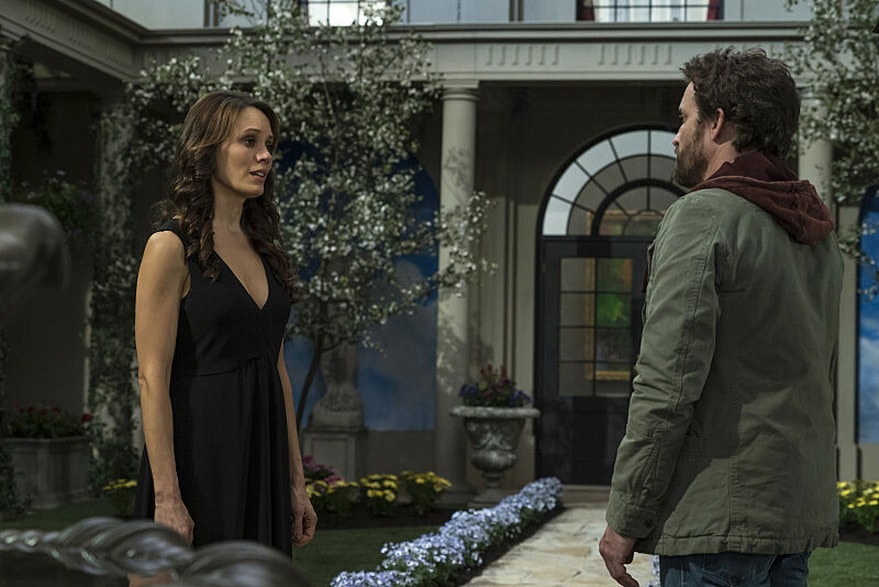 Chuck tries to lock Amara away for good but then faces some unexpected complications.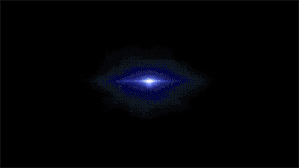 Rating: 8.6 out of 10
LET THERE BE LIGHT... THE DARKNESS IS COMING!

Following the release of the Darkness, an entity that predates Death and even God, the season follows the Winchesters and their allies as they find themselves fighting the most powerful supernatural entity they have ever faced, unlike anything else they have ever gone up against before.

Immediately after its release, and tipping over the Impala, Sam sees that Dean is gone and goes to look for him, finding him in a field where Dean had a conversation with the Darkness, which apparently turns out to be, or at least, takes the form of a woman in a black dress. Dean says that she thanked him for setting her free.

Meanwhile, Castiel is still suffering from the dog attack spell the witch Rowena put him under and starts to attack others. He also remembers that when he attacked Crowley, the King of Hell escaped from his current vessel and into another one. He then orders his demon minions to get rid of the spell holding his vessel in place.

As Sam and Dean drive away from the old diner, they find a Sheriff's deputy named Jenna Nickerson and head to a hospital to help others. Upon arriving there, they find people with black veins which Sam calls Rapids, people who have been forced to let their inner darkness out. This being an effect of the release of the Darkness. They also find a human baby in the mix named Amara. Meanwhile, as a manhunt for him begins, Castiel prays to the angels, begging them to help him from hurting others and is willing to take whatever punishment they bring him.

As Dean, Jenna, and the baby make it out of the hospital, Sam using himself as a diversion gets infected and starts to sprout black veins. Eventually, after he prays to God for help, he encounters a reaper named Billie who is apparently disappointed that Death is dead and says that the next time Sam and Dean are killed, she will ensure that they stay dead and even that she will toss them into the Empty, a place no soul nor entity nor being can escape from. As the angels find Cass, they start to torture him and after Hannah arrives, she explains that alarms are going off in Heaven. He implies that those alarms are for the release of the Darkness. As the tortures continue, Castiel escapes and Hannah dies trying to save him. Crowley manages to get back in his vessel and his subordinates reveal that the Darkness is free, especially that when Michael and Lucifer themselves apparently shouted throughout Hell from the Cage.

Dean and Jenna go to her grandmothers house and when they realize Amara is levitating objects, she calls Dean and her grandmother calls an exorcist, who turns out to be Crowley impersonating a priest. However, back at the hospital, Sam finds a cure for the "Rabids": Holy Fire. And he makes a ring of holy fire and cures a few others as well. The baby turns out to be Amara as a child as Dean finds the Mark of Cain on her. Amara sucks out Jenna's soul and she becomes soulless, like how Sam once was. After Crowley kills Jenna, Dean attacks him as he plans to take the baby, but fails as the baby walks out and quickly grows up. Sam and Dean eventually reunite and find Cass at the bunker, while Crowley finds Amara and takes her to Hell as an offering.

The Winchesters look for ways to find and stop the Darkness, but first, they search for Rowena to undo the spell on Cass. They find her and she does so, but she escapes. At Crowley's Lair, Crowley becomes Amara's "uncle" and her appetite grows and she starts to feed on demons. Eventually, Sam reveals to Dean that he has been having visions about a being he describes as the opposite of the Darkness, which he thinks is God himself.

While Sam and Dean work on ordinary cases involving ghosts, monsters, and even along the way Imaginary Friends, the brothers and Cass also start searching for ways to defeat the Darkness. Even after finding Amara where Crowley is keeping her, Dean doesn't appear to strike at her and he fails and she escapes. Meanwhile, at the place, Sam's visions start to become more revealing, as he starts to have visions of Lucifer's Cage. Castiel eventually finds Metatron, who has started a business of catching what he calls reality but is also miserable about his current status. After beating and throwing him, Castiel asks Metatron what he knows about the Darkness, considering he was God's scribe. Metatron reveals that in order to create the Earth, Heaven, even the entire Universe, in order to start creation itself for that matter, God didn't only imprison the Darkness, but he had to betray and sacrifice her and Metatron says that the Darkness is the only thing God's really ever known, his only kin... his older sister.

Although Dean hates the idea, they intend to go to the Limbo, the deepest place in Hell and speak to Lucifer about the Darkness. They enlist the help of Rowena to summon him. And when Dean goes to find Amara at a church where she attacks people, Sam awaits outside of a supernatural cage in Limbo surrounded by powerful fire and covered in Enochian sigils, and eventually, Lucifer himself appears in the cage, manifested as his original vessel, Nick. He and Sam talk about the Darkness and how to stop her while Amara and Dean talk about her issue with her brother. After three angels find her and try to attack her, she kills them all and summon a powerful smiting attack that knocks her out. In Hell, Lucifer says that he will help them stop her, but only if he possesses Sam and returns to Earth. Sam says no and Lucifer extinguishes the fire, erases the warding, and summons Sam in the cage and still tries to make him say yes, especially when he reveals that it wasn't God who sent Sam the visions, but it was Lucifer. When the Darkness was set free, it damaged the cage and allowed Lucifer to reach out to Sam. Though Sam strongly considers, he still says no and Lucifer starts to attack him.

Rowena reveals that Lucifer came to her in a dream and said he needed her help to get Sam to him and she would join him. But, after Cass finds Amara, having survived the attack, she summons him to Dean with messages and eventually, as Rowena conjures the spell to banish Lucifer, Dean and Cass head down to the cage and help Sam survive in a fight against Lucifer. As Lucifer also kills Cass, Lucifer is banished by Rowena. After leaving Hell, Cass apparently stays and reveals the before Lucifer could be banished back to the Cage, Cass said yes to him and Lucifer possessed him. After freeing and then killing Rowena, Lucifer takes back Hell and makes Crowley his slave, calling him "Puppy".

Meanwhile, Sam and Dean eventually find possible ways to defeat Amara, using Hands of God, powerful objects said to contain the power of God himself. Even after finding one, Sam, Dean, Rowena, and Crowley try to get Lucifer out of Castiel's body but it fails and he absorbs the power of the Hand of God and uses it on Amara, but it fails and he is taken against this will by Amara. And she starts to torture him to draw out God. And as fate would have it, eventually, God himself finally returns. After having a conversation with Metatron and reconciling with Lucifer, he decides to help stop her. And though his original plan of weakening her with Witches, Demons, and Angels and trying to imprison her again using the Mark fails, Amara fatally attacks God (Chuck), causing him to start dying.

Although they think Amara seems impossible to destroy, God tells Sam, Dean, Cass, Crowley and Rowena that she does have one weakness: Light with the power of 10,000 suns. So they collect souls to build a bomb. And Dean is the one to bear it. After talking with Amara, who starts to feel bad about attacking and nearly killing her brother Chuck, Dean convinces her to forgive him. So she summons him to a garden area and the two reconcile and decide to go off together for a while. However, Amara leaves Dean with a thank you gift and he finds his mother alive and resurrected. However, in the bunker awaits a British woman who banishes Cass with a banishing sigil and shoots Sam, leaving his fate unknown.
Added to