3

vote
35 Views Share:
Supergirl - The Complete Fifth Season
Decade:
Rating:
List Type: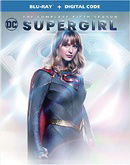 5x01 - Event Horizon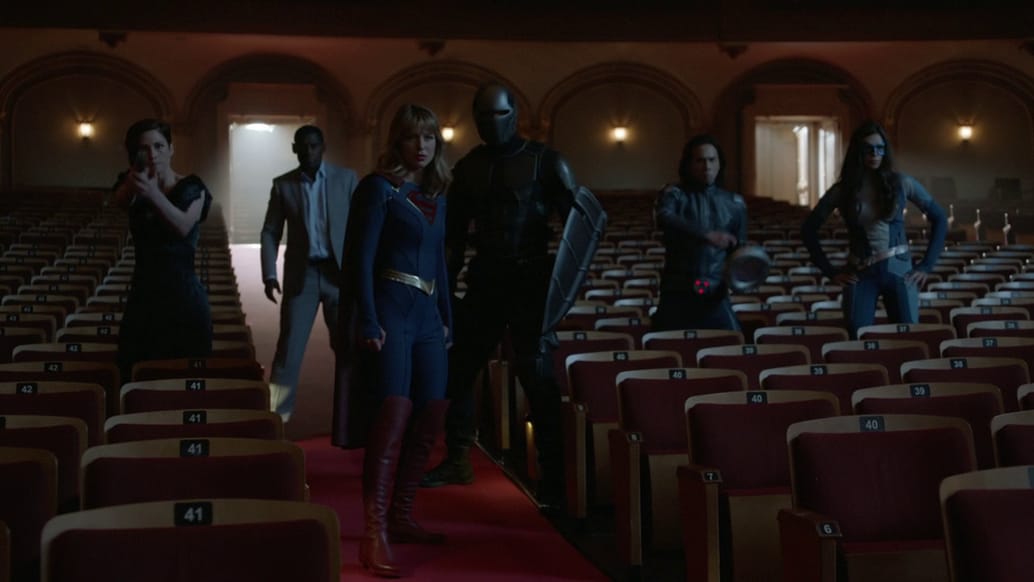 Kara is surprised to find that CatCo has a new owner who has brought in a star reporter. New couples emerge and explore their budding relationships while J'onn J'onzz receives an unexpected visitor.

5x02 - Stranger Beside Me
With Kelly Olsen's help, J'onn learns that his memories of the Martian Civil War were altered, but that Malefic was his brother who betrayed the Green Martians to aid the White Martians. J'onn and Malefic receive immense pain whenever they attack one another due to a curse, which J'onn still suffers from, so he asks Kelly to soothe his pain using Q-waves, but Malefic secretly sees this and realizes Q-waves can help further his revenge against his brother. Meanwhile, Lena reveals to Eve her plan to use Andrea's technology to improve humanity by giving them Hope's altruism and loyalty before having Hope take over Eve's body. Elsewhere, Kara chafes at her new work assignments, and rival reporter William Dey seems to be on the trail of her secret identity.


5x03 - Blurred Lines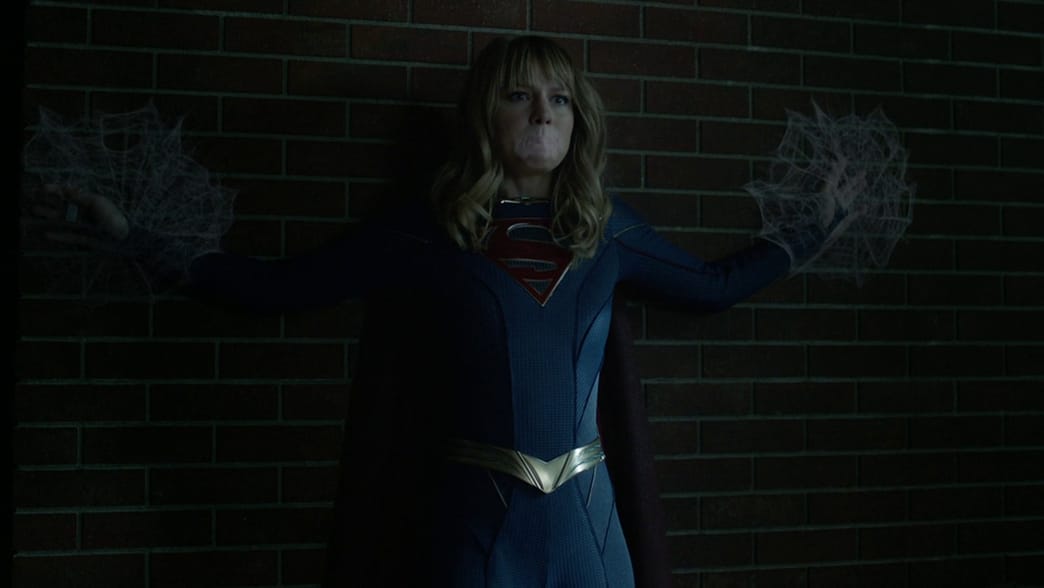 Kara tries to mend her relationship with Lena; J'onn J'onzz takes a deep dive into his memories; Kelly tries to help an old friend.


5x04 - In Plain Sight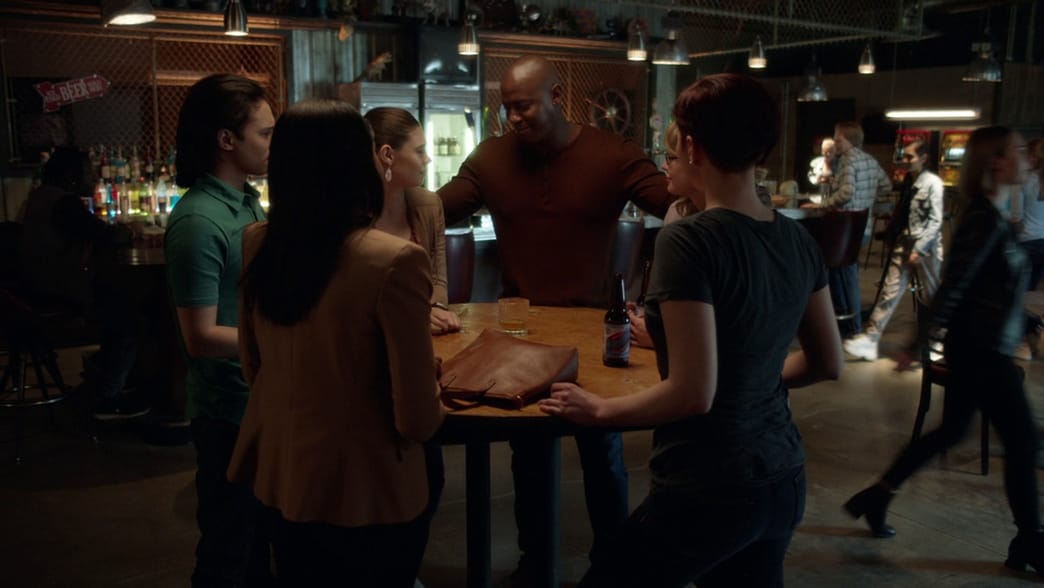 Kara's investigation into William Dey's "criminal" activities results in the shocking revelation he is not who she thinks. Meanwhile, the conflict between Malefic and J'onn J'onzz reaches a boiling point.


5x05 - Dangerous Liaisons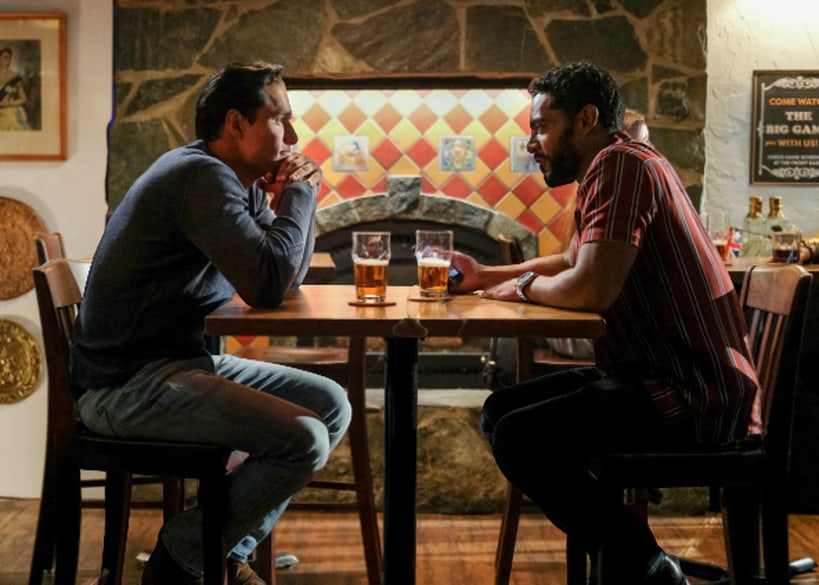 On the eve of the worldwide launch of Andrea Rojas's VR contact lenses, Kara and William team up on an investigation that exposes a terrorist plot. Kelly and Alex celebrate an anniversary, but Alex's safety is in jeopardy.

5x06 - Confidence Women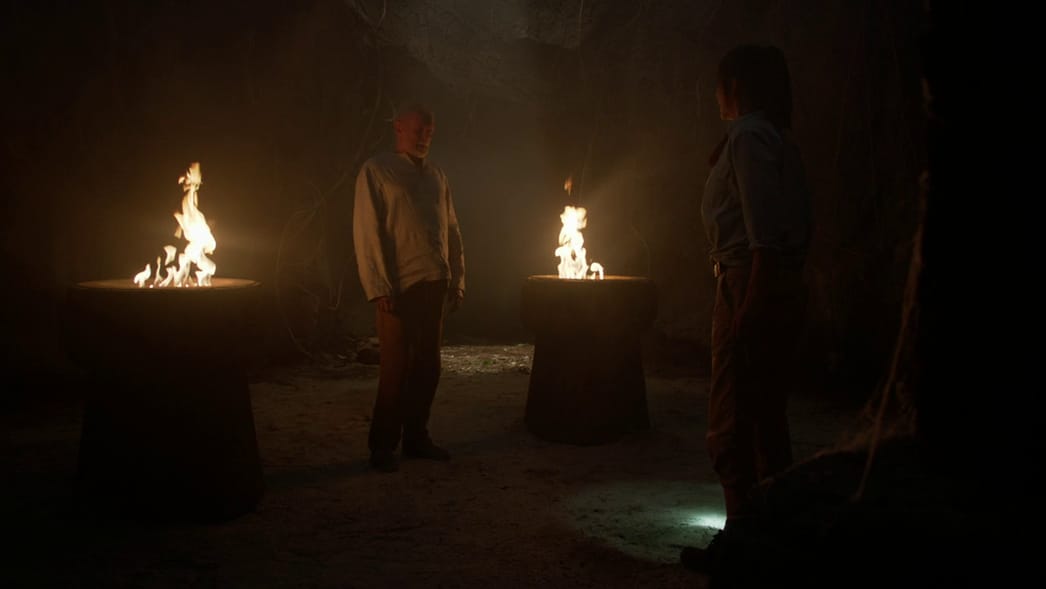 Flashbacks show how Andrea and Lena met, and how their friendship became strained. While searching for the acrata medallion, Andrea has her first encounter with Leviathan, who put her up to killing Governor Harper and Caroline O'Connor by telling her how the medallion works. To further their goals, Leviathan brainwashes Rogers into becoming Rip Roar to act on their behalf. In the present, Andrea is assigned to eliminate the captured Rogers, but her first attempt to break into the D.E.O. fails. After going to Lena for help, Andrea sets up a fake break-in for Supergirl to investigate while she raids the D.E.O. headquarters once again with psychic tech as the masked Acrata; making off with Rip Roar even in spite of Supergirl's intervention. During the raid, Supergirl discovers the assassin's connection to Leviathan. Andrea gives Lena the medallion and attempts to run away with Rogers, but a Leviathan operative kills him before another of their representatives meets with her. Though she says she does not have the medallion anymore, she is told that it merely activated her powers, which actually came from the darkness within her. Elsewhere, Alex and Lena independently continue to learn more about Leviathan.


5x07 - Tremors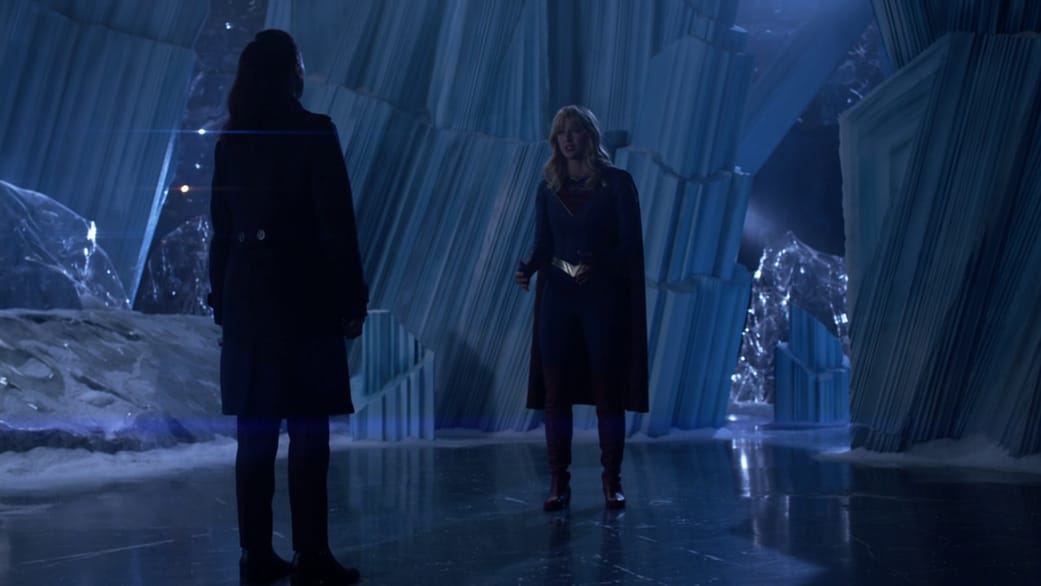 Margot fails to get the medallion back from Lena, forcing Leviathan to take action. Meanwhile, J'onn begins to have visions of Malefic. When he asks his father's spirit for help, he suggests J'onn should attempt to bond with his brother, no matter the outcome. The bond is successful, and Malefic forgives J'onn. Back at the D.E.O., Brainy discovers Leviathan's location and travels there with Alex while Lena and Kara search for a weapon in the Fortress of Solitude to defeat the organization. Suddenly, they are attacked by Rama Khan, a centuries-old alien and agent of Leviathan who can manipulate the Earth. While fighting him, Kara manages to suppress Khan's powers, forcing him to retreat. Afterwards, Lena admits to Kara she killed Lex, knew her secret before she told her, and rants about how she broke her trust and deserves to feel her pain. Lena ignores Kara's attempts to reason with her and leaves her trapped in kryptonite gas.


5x08 - The Wrath of Rama Khan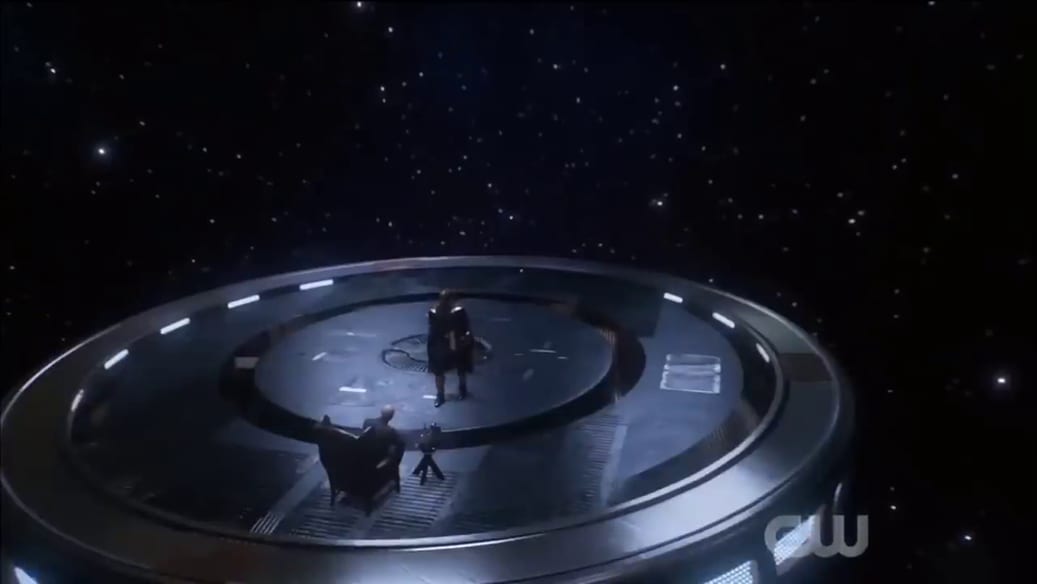 Supergirl's struggle against Leviathan reaches a boiling point as she faces off against Rama Khan. Meanwhile, as Lena and Hope work to launch Project Non-Nocere, Hope proves to be an invaluable asset to Lena.


5x09 - Crisis on Infinite Earths: Part One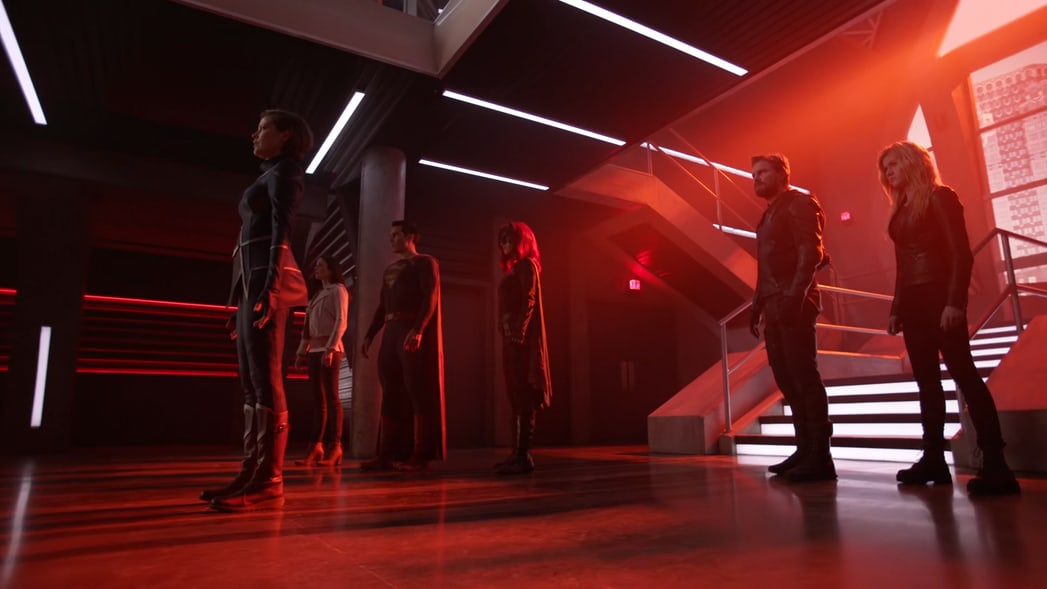 The Monitor sends Harbinger to gather the worlds' greatest heroes - Supergirl, The Flash, Green Arrow, Batwoman, White Canary, The Atom and Superman - in preparation for the impending Crisis. With their worlds in imminent danger, the superheroes suit up for battle while J'onn and Alex recruit Lena to help them find a way to save the people of Earth-38.


5x10 - The Bottle Episode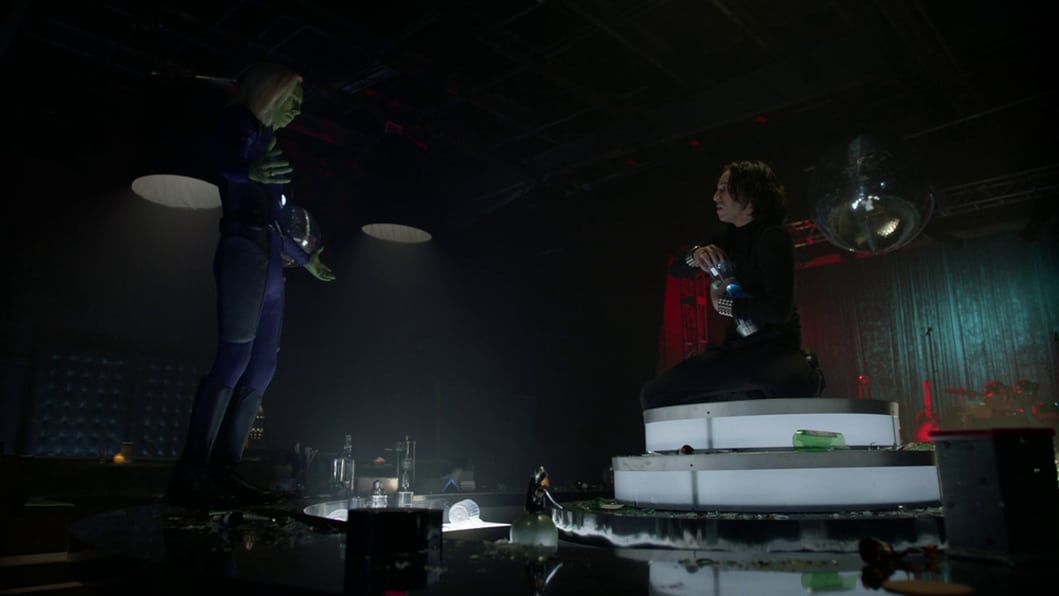 Following the Crisis and her Earth being merged with Earth-1, Kara adjusts to her new life on Earth-Prime when she discovers she is working for Lex, who is now the founder of the D.E.O. and Leviathan is no longer a public threat while J'onn restores their allies' pre-Crisis memories. Four alternate Brainiac-5's, who had survived the Crisis, suddenly appear on Earth-Prime. They are unsure of how it happened, though they know they are being targeted by the Anti-Life Equation. Nia discovers that one of them plans to bring back his Earth, which he trapped inside a bottle. However, she, Kara, and Brainy defeats the evil Brainiac-5, who makes peace with the team and decides to live in the bottled Earth until Kara and her team can find a way to bring it back. Before the other Brainiacs merge with Brainy to form the "Big Brain", the female Brainiac-5 informs him that in order to defeat Leviathan, he must secretly ally himself with Lex and sacrifice his friends and relationship with Nia to do so. Elsewhere, William voices his suspicions about Lex to Kara while Gamemnae visits Andrea under the alias of board member Gemma Cooper.


5x11 - Back from the Future - Part One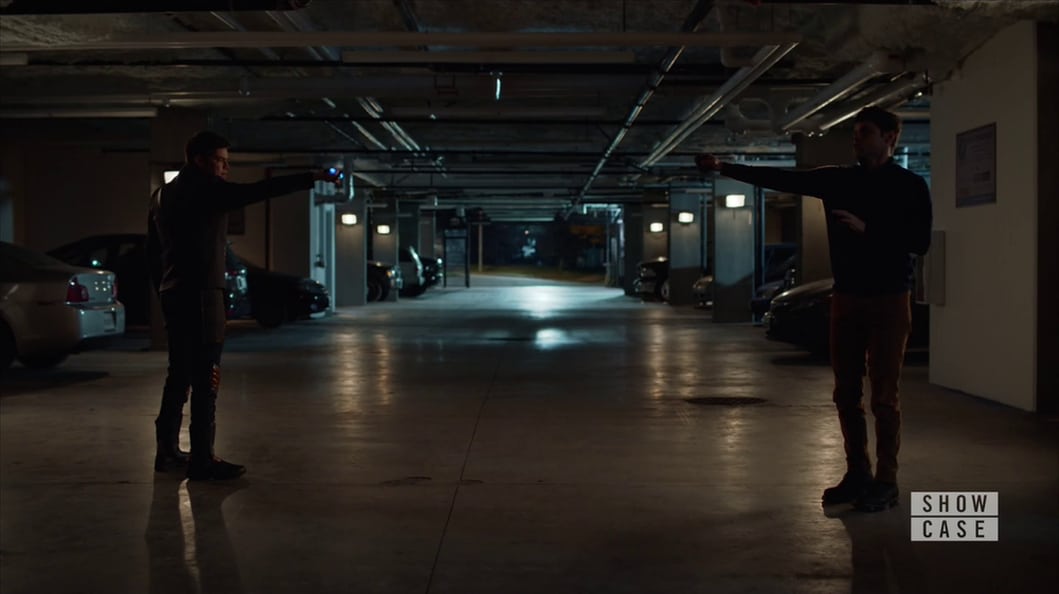 Winn Schott returns from the future just as Supergirl is pursuing a Toyman copycat.v


5x12 - Back from the Future - Part Two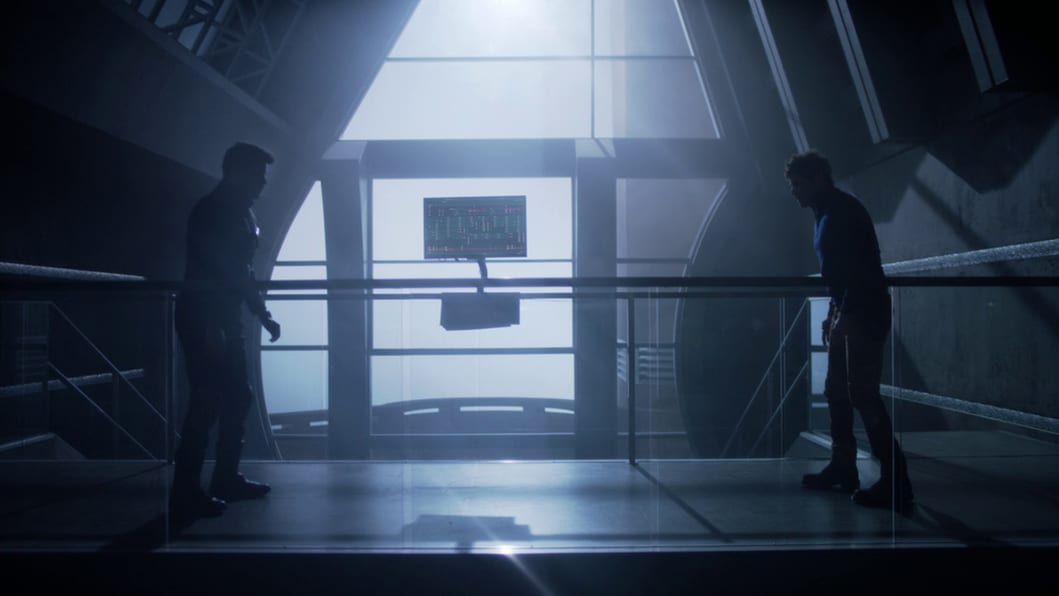 Supergirl helps Winn overcome his greatest fear; Brainy must choose whether to help Alex find evidence against Lex or continue secretly working for him.


5x13 - It's a Super Life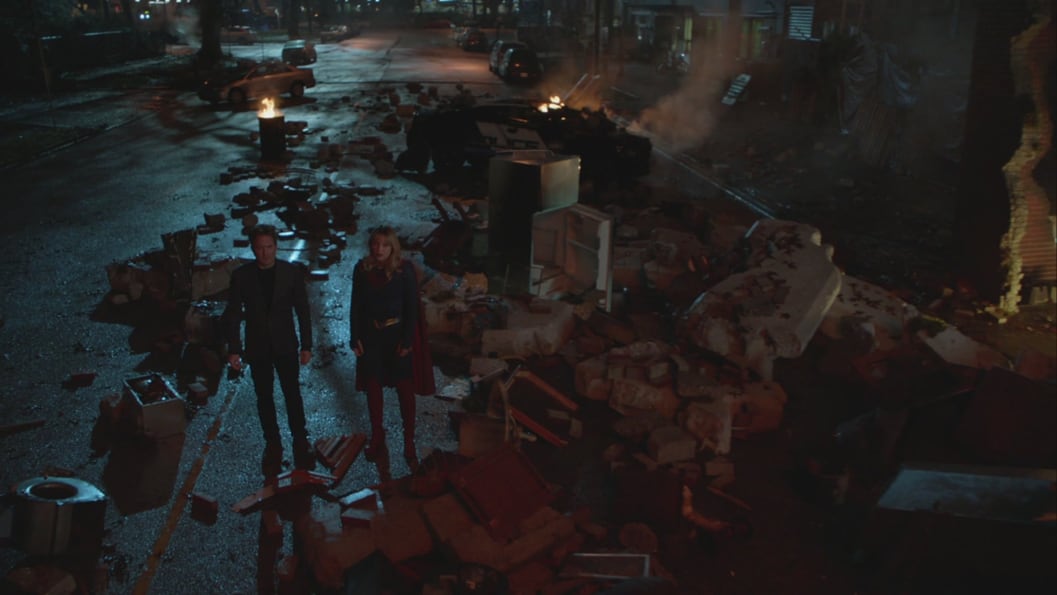 Mxyzptlk offers to help Kara by travelling back in time so she can tell Lena her identity before Lex can and ensure their friendship turns out differently. After several failed attempts, Kara decides to tell Lena after the latter moved to National City. However, Ben Lockwood blackmails Kara into globally revealing her identity by kidnapping Lena before killing Kara's friends and family. Then, Mxyzptlk shows Kara a reality where she and Lena did not meet, but his powers stop working. Nia saves them from danger and brings them to meet Alex, J'onn, Winn, Kelly, Mon-El. Kara learns that Lena killed Lex before harnessing the 5th Dimension's energy for her Hope-Bots and getting Reign and a reprogrammed Brainy on her side. While her allies fight them off, Supergirl confronts Lena and Mxyzptlk looks for the Hat's namesake. Once he gets it, he undoes the reality. As nothing else worked, Kara decides to confront Lena as Mxyzptlk takes his leave; leaving a video about the day Lena and Lex started working together. Kara tells Lena that she can still help her, but will be forced to take action against her if she continues to help Lex.


5x14 - The Bodyguard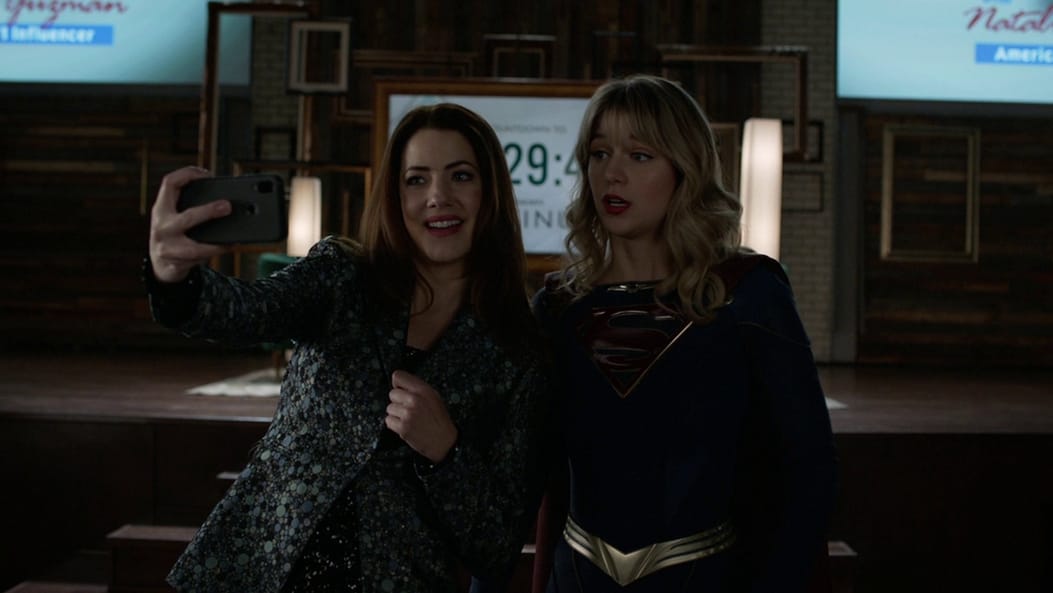 Lex tasks Supergirl with protecting Andrea from an anti-tech extremist; Lena moves forward with Non-Nocere, with Lex's help.


5x15 - Reality Bytes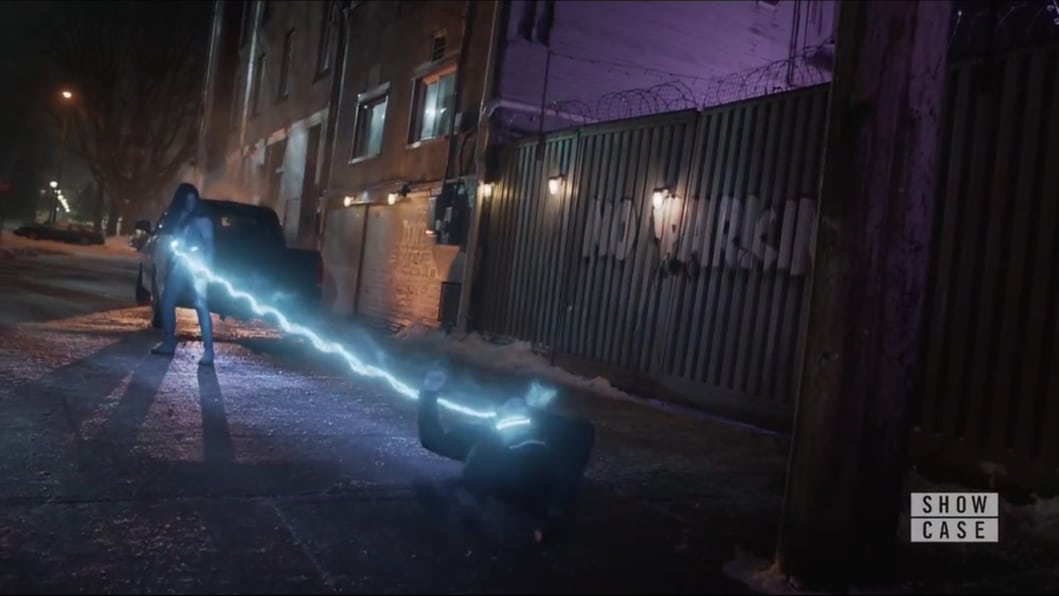 Nia's roommate is attacked by a man targeting Dreamer; Dreamer refuses to give into men's threats and puts herself in the line of fire to stop him; Alex, J'onn and Kelly attempt to rescue a man stuck inside a virtual reality game.


5x16 - Alex in Wonderland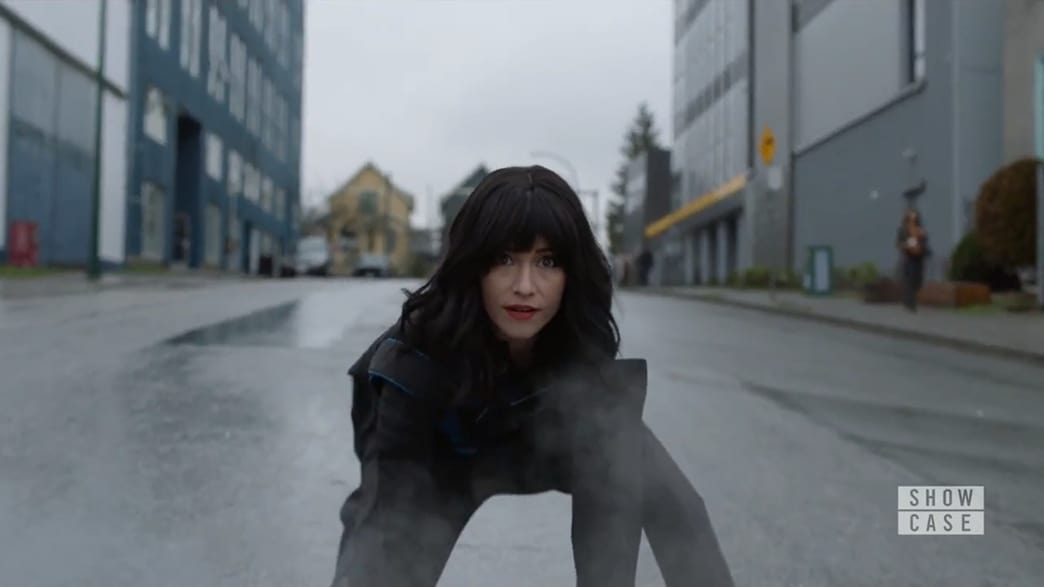 Alex uses a pair of Obsidian contact lenses to visit a virtual National City where she takes on a whole new persona. Meanwhile, Kelly helps William investigate Lex. Kara deals with difficult news.


5x17 - Deus Lex Machina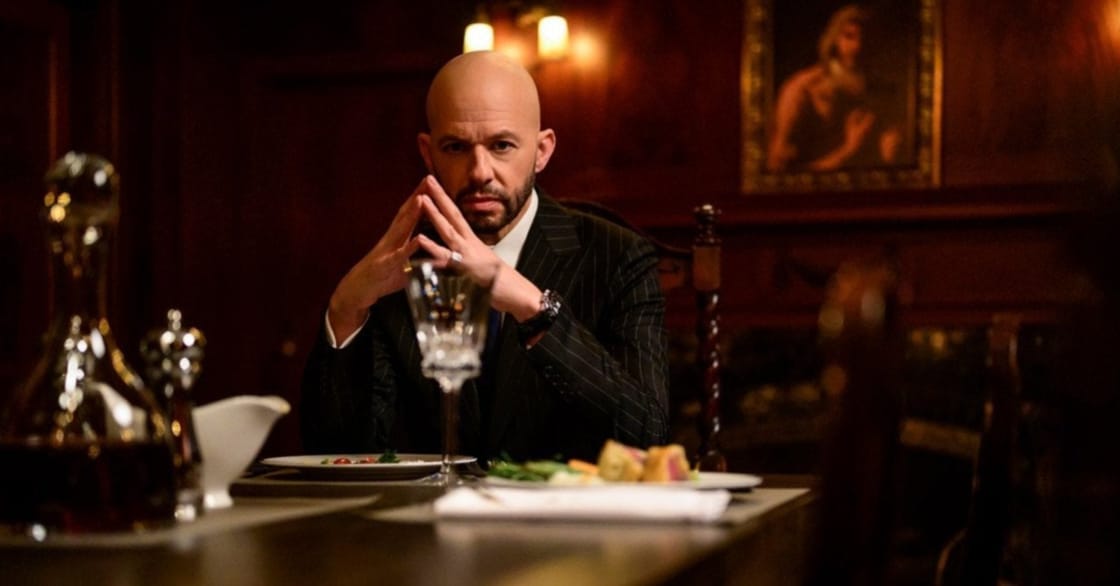 Lex proceeds to lay an intricate plan to bring Lena closer to him, defeat Leviathan's latest attack, and pit Supergirl against Leviathan; how Lex came into power after Crisis is revealed.

5x18 - The Missing Link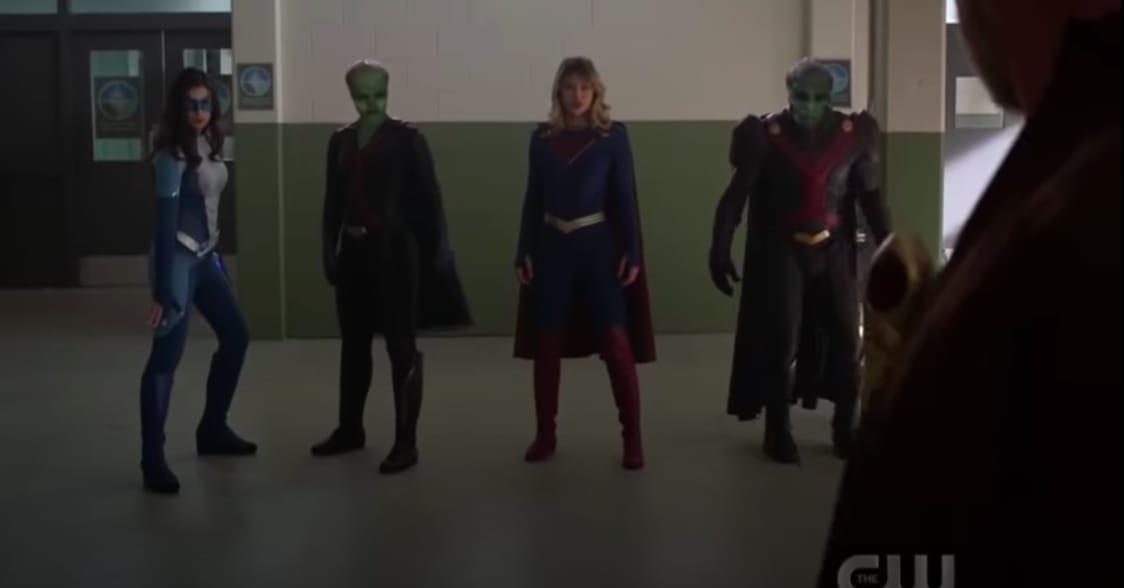 Supergirl and the team go head-to-head against Rama Khan and Leviathan; Lena and Lex must join forces when Project Non-Nocere fails, leaving the two siblings in serious danger.

5x19 - Immortal Kombat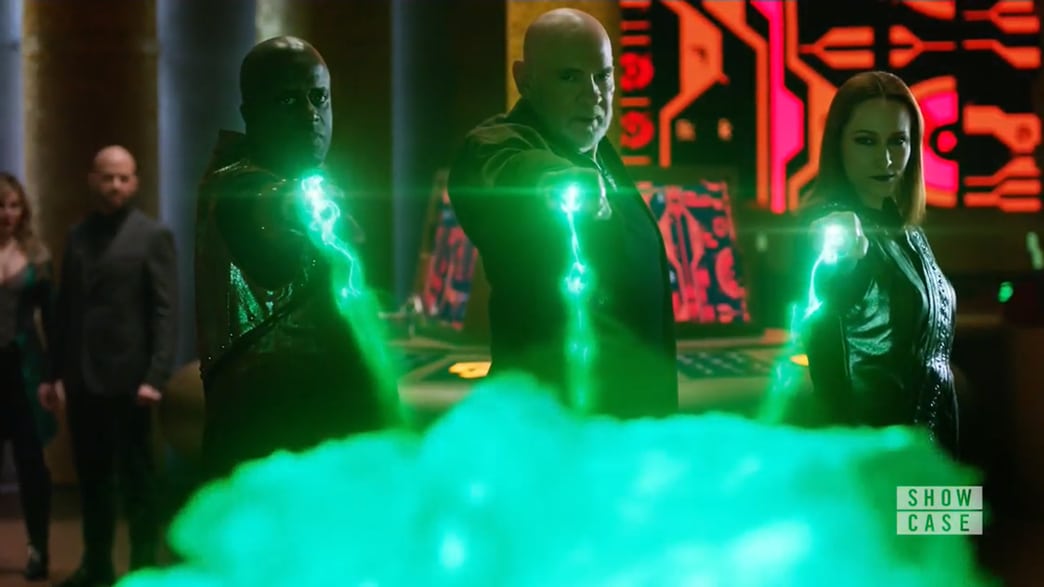 Lena tells Kara what she knows about Lex's plans, and they agree to work together to defeat him and Leviathan. Dreamer has visions of Brainy while fighting Leviathan, which she later realizes were about his secret plans. Brainy, without Lex's involvement, formulates a plan to stop Leviathan by shrinking them into a container. While the team distracts Leviathan, Brainy secretly infiltrates their headquarters. Upon learning that Leviathan plans to use the Unity Festival, Supergirl enters it to persuade its connected users to disconnect from virtual reality. Brainy puts his plan in motion when J'onn draws Leviathan's agents away. Supergirl ends the Unity Festival while Rama Khan and two Leviathan members are contained, but a weakened Brainy is unable to stop Lex from taking the container, which he and Lillian plan to use. After working together once again, Kara and Lena start to reconcile. Gamemnae, enraged, sheds her human guise.


Overall: 8.3/10
jordanwiles94's rating:

Season 5 of Supergirl
Added to

2 votes
Arrowverse
(26 lists)
list by jordanwiles94
Published 2 weeks, 5 days ago

4 comments