3

vote
51 Views Share:
Smallville - The Complete First Season
Decade:
Rating:
List Type: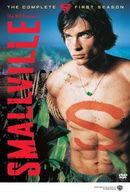 1x01 - Pilot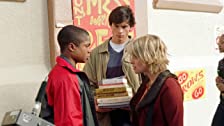 Baby Clark (Kal-El) arrives on Earth. Teen Clark starts high school, saves Lex's life after a car accident, and finds out about his past and birth parents.


1x02 - Metamorphosis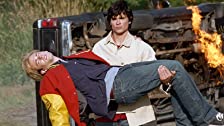 Bug-lover Greg has an accident involving meteor rocks and his own insect collection, giving him creepy insect characteristics and powers. Lana is endangered when Greg decides that she is the perfect mate to start a colony.


1x03 - Hothead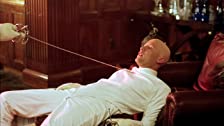 When Coach Walt's football legacy is threatened by a cheating scandal, the coach entices Clark onto the team. Kryptonite in the coach's sauna infects him with the ability to generate fire, and his enemies start getting burned.


1x04 - X-Ray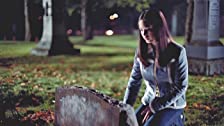 Clark discovers that he has X-ray vision, but struggles to use it properly. Meanwhile, shape-shifter Tina Greer robs a bank impersonating Lex Luthor, and then decides that she wants to become Lana Lang - permanently.


1x05 - Cool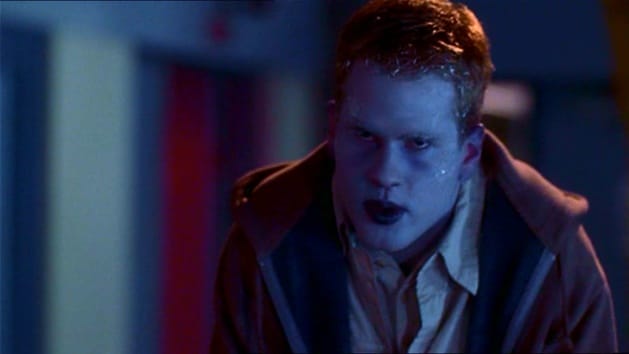 Obnoxious athlete Sean Kelvin drowns in an icy, kryptonite-infested lake, and is resurrected with an intense need for body heat. He freezes his old girlfriend to death and sets his sights on Chloe.

1x06 - Hourglass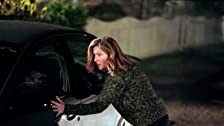 Lana befriends Harry, an elderly murderer living incognito in a nursing home. He falls into a kryptonite pond and regains his youth. Harry starts killing descendants of the jurors who convicted him, one of whom was Jonathan Kent's father.


1x07 - Craving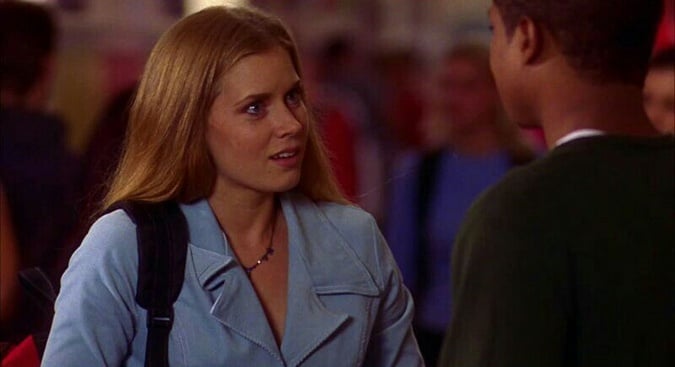 Overweight Jodi submits to a diet of meteor-infested vegetables from her father's greenhouse. They magically make her thin, but she has an intense craving for body fat. Anyone in her vicinity is in danger, including her date, Pete.


1x08 - Jitters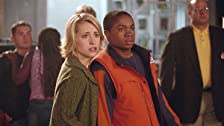 Earl Jenkins claims that his violent shaking disease was a result of illicit experiments on Level 3 of Luthorcorp. Lionel denies that it exists, so Earl takes a plant tour group hostage. Lex offers himself in exchange for the hostages.


1x09 - Rogue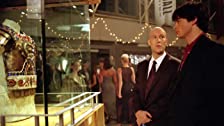 Corrupt detective Sam Phelan learns about Clark's abilities, and he offers to keep quiet if Clark steals some internal police files. When Clark refuses, Phelan frames Jonathan for murder to extort Clark into stealing from Luther Corp.


1x10 - Shimmer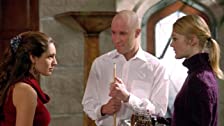 Lex and his girlfriend, Victoria, are attacked by an invisible entity. Suspicion falls upon the Palmer family, who are caretakers at Lex's mansion. Chloe believes that daughter Anna Palmer is responsible because of her jealousy of Victoria.


1x11 - Hug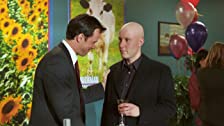 Bob Rickman is an evil businessman with a supernatural power of persuasion, which he uses to buy the Kent farm despite Jonathan's repeated refusals. Clark recruits Rickman's reclusive former business partner to help undo the damage.


1x12 - Leech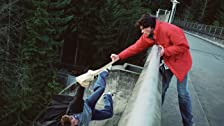 Clark and classmate Eric Summer are both struck by lightning while Eric is holding Kryptonite, and Clark's powers are transferred to Eric. While Clark experiences normal humanity, the emotionally challenged Eric goes on a rampage.

1x13 - Kinetic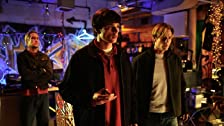 Depressed from losing his scholarship, Whitney joins a gang of thieves. He gets a kryptonite-laced tattoo and gains the gang's power of phasing through walls. They rob the Luthor mansion and seriously injure Chloe, who is interviewing Lex.


1x14 - Zero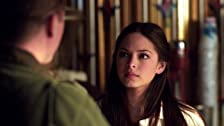 As Lex helps Lana prepare for the re-opening of the Smallville theater, The Talon, as a coffee shop, a man from Lex's past, named Jude Royce, arrives in town and begins stalking Lex wanting to hold him in conjunction with a shooting death at Club Zero in Metropolis three years ago that Lex may have been responsible for. Meanwhile, Chloe looks into Clark's past as an adopted child while Martha and Jonathan try to thwart Chloe's moves.


1x15 - Nicodemus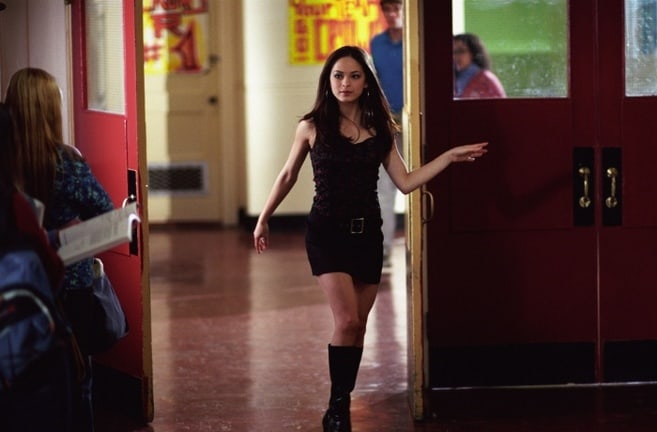 After stealing an experimental flower laced with meteor-rock pollen from Dr. Steven Hamilton, the employee of the Luthor Corp, James Beales has a truck accident on the road and is rescued by Jonathan Kent. However, the flower releases its pollen on Jonathan's face, and he unleashes his innermost repressed desires first with Martha and his anger towards the Luthors. He enters in coma later. Then Lana becomes affected and tries to seduce Clark. Pete also becomes affected by the Nicodemus flower in the same way. While Clark helps Lex track down the source, Lex hides from Clark that Dr. Steven Hamilton is working for him, but they find the cure in an old book.

1x16 - Stray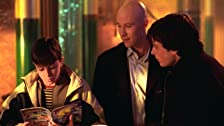 Martha Kent injures mind-reading Ryan in an auto accident, and he fakes amnesia to get away from his criminal step-parents. His step-parents hatch an elaborate plan to steal him back and use his abilities to rob Lex Luthor.


1x17 - Reaper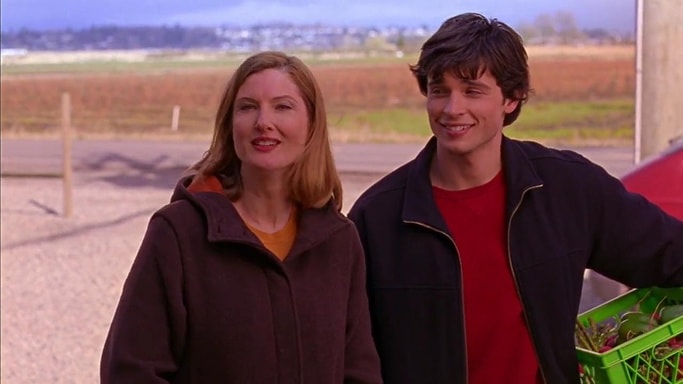 Meteor fragments resurrect a young man with the ability to suck the life out of suffering people. He learns about Whitney's sick father and targets him for euthanasia.


1x18 - Drone
Along with the dispute of an election of the president in Smallville High School, candidate Paul Chan is severely injured by a swarm of bees. Pete decides to promote Clark Kent as substituted for the spot. When the other aspirant schoolmate, Felice Chandler, is also attacked by bees, Clark believes that last competitor, Sasha Woodman, who has the meteor-rock ability to control bees, is behind the attacks. Meanwhile, Lex Luthor is threatened by an opportunist and ambitious reporter from Metropolis, named Carrie Castle, over some dark secrets of his that she's investigating. Also, The Talon, the thematic coffee shop where Lana works is completely empty, losing clients to the competition and with the threat of closing the doors which makes Clark turn to Lex to ask for help to keep it open for Lana's sake.


1x19 - Crush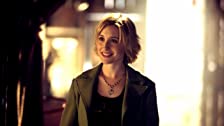 After Justin Gaines romances Chloe, she learns that he has telekinesis ability. Clark angers Chloe by speculating that Justin is responsible for some mysterious accidents, to get revenge for his own hit-and-run injuries.


1x20 - Obscura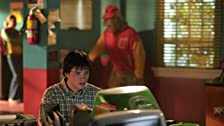 Lana develops a form of clairvoyance after being injured by an explosion, and she has visions of the activity of a local serial kidnapper and killer. When Chloe is kidnapped, Clark must rely on clues from Lana's visions to save her.


1x21 - Tempest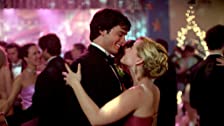 Lex and Lionel engage in a struggle over closing down the fertilizer plant. Reporter Roger Nixon steals Clark's spacecraft and learns his secret. Whitney joins the Marines, and Clark takes Chloe to the prom, while a huge tornado approaches.

Overall: 8.6/10
jordanwiles94's rating:

A meteor shower brings a young boy, later renamed Clark Kent to Smallville, Kansas. At the age of fourteen, he already exhibits invulnerability, super strength and super speed. Season One tells the stories from his first year in high school. Almost every week, he battles a new villain with super powers bestowed from exposure to the meteors. Clark also negotiates his friendships with Lana Lang, Lex Luthor, Pete Ross and Chloe Sullivan. Lex has come to Smallville to manage the fertilizer plant. He is curious about Clark and the meteor shower, but his investigations threaten to expose Clark.

Season One takes place during Clark, Lana, Pete, Chloe and the rest of their classmates' freshman year (Grade 9) at Smallville High School aged 14-15 in this season and Lana's boyfriend, Whitney Fordman being a senior (aged 17-18).
Added to