6

vote
Sister Sentai
Sort by:
Showing

10

items

Add items to section
Heroes

Add items to section
Villains

Season: Kyouryuu Sentai Zyuranger
Role: Big Bad
Qualifications: The late-Machiko Soga is one of the most iconic villains in all of toku, and this is the role that expanded her reach worldwide (albeit via re-purposed footage).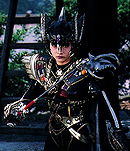 Season: Hikari Sentai Maskman
Role: The Dragon
Qualifications: Never mind the fact that she has a literal dragon. Igam turned on her own sister, her last of kin, because Ial fell in love with Red Mask.
Igam also never fell for the whole "fighting within your gender" thing and had a flat out rivalry with Red Mask.
jenndubya's rating: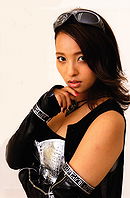 Season: Tokumei Sentai Go-busters
Role: The Brute
Qualifications: She, like Igam above, was the rival to the male Blue Buster, not another female. And they held nothing back while fighting. Escape only cares about finding a suitable opponent, and proudly (yet also modestly) boasts about how good she is.
jenndubya's rating:

An entire team (of heroes and villains) consisting of females from the Super Sentai franchise, and every single character is from a different series.
No two characters fulfill the same role within the group. Both color-wise and their individual function.
See Also:
-
Men as a Species are Doomed
(The Power Rangers equivalent.)
Added to