9

vote
Movies the giraffe watched in 2018: May
Sort by:
Showing

29

items
Decade:
Rating:
List Type:

Add items to section
Noteworthy: The best films I saw this month
The breakdown: 29 films watched
21 first views, 8 re-watches
10 via streaming, 17 via DVD/BR, and 2 in the theatre
Decades touched: 1940s, 70s, 80s, 90s, 2000s, & 2010s

May was pretty light on theatrical releases I cared about, so I wound up spending more time watching movies at home. Between the library and my streaming options I'd say it wound up being a worthwhile month overall. Taking a long weekend over Memorial Day helped me boost my numbers too, and had I had the kiddo that weekend this list would be a whole lot shorter. At least my two trips to the theatre were both worthwhile (and I anticipate that I'll make up for the shortage in June), and there weren't many films I regretted sitting through which is always a good thing.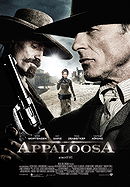 First viewing
- May 14th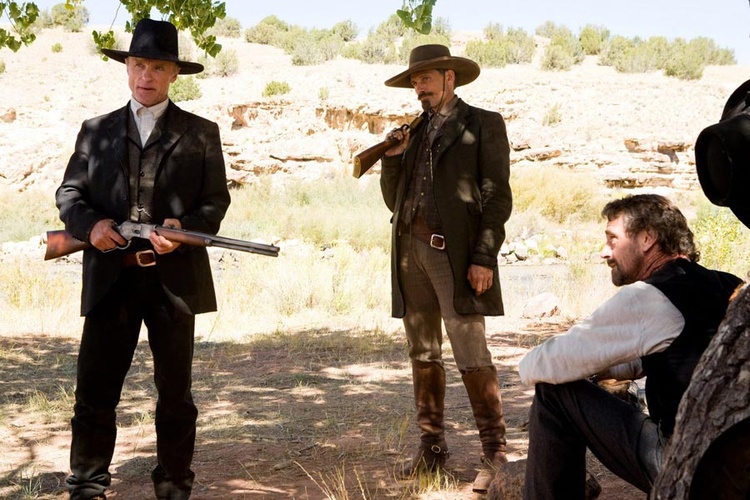 Appaloosa
gets so many things right. The casting is perfect, the action moves the story along and comes organically from what happens rather than being flashy and trying to look cool, the set design and costumes are wonderful, even the music is well-handled. The only thing that kept it from a perfect score is there's a moment where you think the film ends, but then it makes a small time-hop instead and it took me a little bit to fall back in with where it went after that. Perhaps on a re-watch that won't bother me, but it was mildly jarring. Overall I loved it though, and will have to add it to my collection.
the giraffe's rating: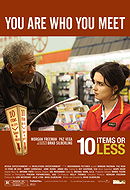 First viewing
- May 8th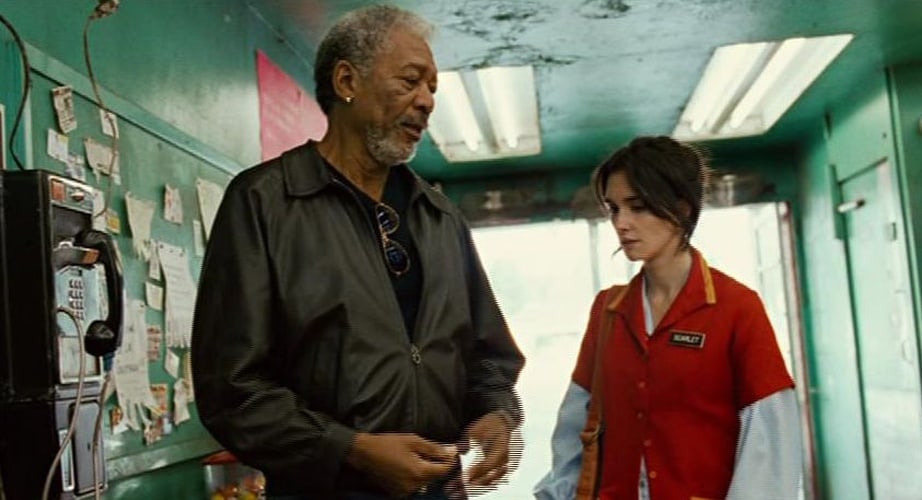 I've seen this film pop up on lists around here, so I wanted to check it out (no pun intended). I knew nothing about it beyond what the title suggests, and wound up being very won over by it. The characters, the dialogue, the story, even the music...it all worked together to create a simple little film that I thoroughly enjoyed and would absolutely watch it again.
Just a thought:
I'm glad I watched this before the accusations against Freeman came out near the end of May. In hindsight, I wouldn't have enjoyed this as much & it would've been a painful reminder of that news. It's heartbreaking finding out someone you've long admired & respected isn't as admirable as you'd originally thought.
the giraffe's rating: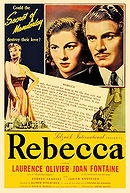 First viewing
- May 26th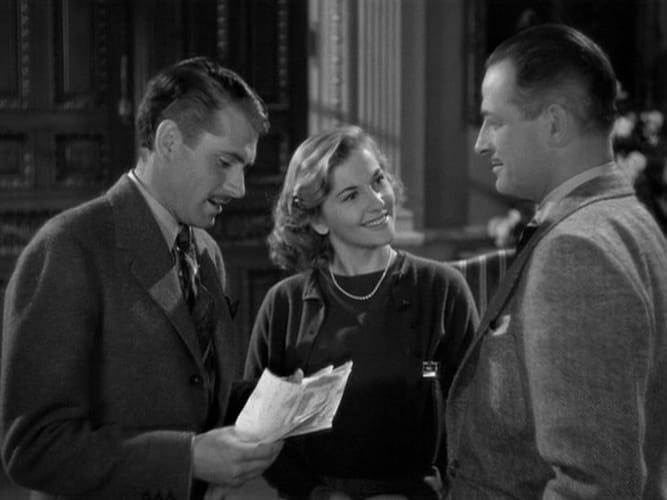 The few flaws
Rebecca
has are so minimal that only their cumulative effect prevented me from giving it a perfect score. The biggest issue being that while I can believe Fontaine's character is in love with Olivier's by the way she looks at him, there's never a clear reason provided to back up her feelings for him. His character even asks her why she loves him on a few occasions, and she never gives an answer. Clearly this is intentional, but it's still a little frustrating. Otherwise the story plays out in ways that kept me deeply engaged and eager to see what would happen next, and the acting & technical aspects are pretty excellent. It's easily among Hitchcock's best works, and I'm glad I finally caught up with it.
the giraffe's rating:

Add items to section
Home viewings

Add items to section
Big screen attractions
Films I caught in a theatre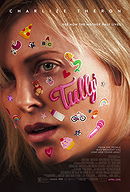 First viewing
- May 12th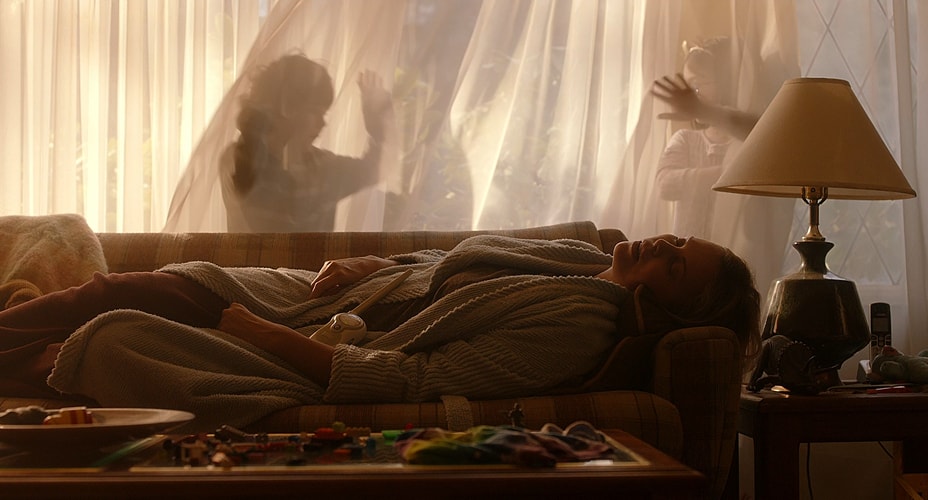 I kicked off my Saturday by catching
Tully
since I'd had my daughter the weekend it came out. I thought for a while I'd be seeing it alone as I sat there, but then a couple walked in at the end of the credits and tripled the size of the audience. I'm hoping people
are
going out and seeing it though, because it's absolutely worthwhile. Charlize Theron gives one of her best performances and thus justifies buying a ticket to see it. Thankfully it's also got a well-written script and characters that feel very real. I'm not sure that it'd resonate as strongly for those without children, but since I have those experiences to draw on it hit a lot of familiar notes which sold me on it even more. I wound up deeply enjoying it, and look forward to watching it again.
Just a thought:
If we can get Diablo Cody and Jason Reitman to make a film together at least once a decade for the rest of their lives, I'd be content with that. Bonus points if they can get Theron to return for each one.
the giraffe's rating: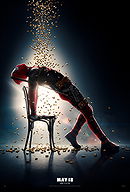 First viewing
- May 17th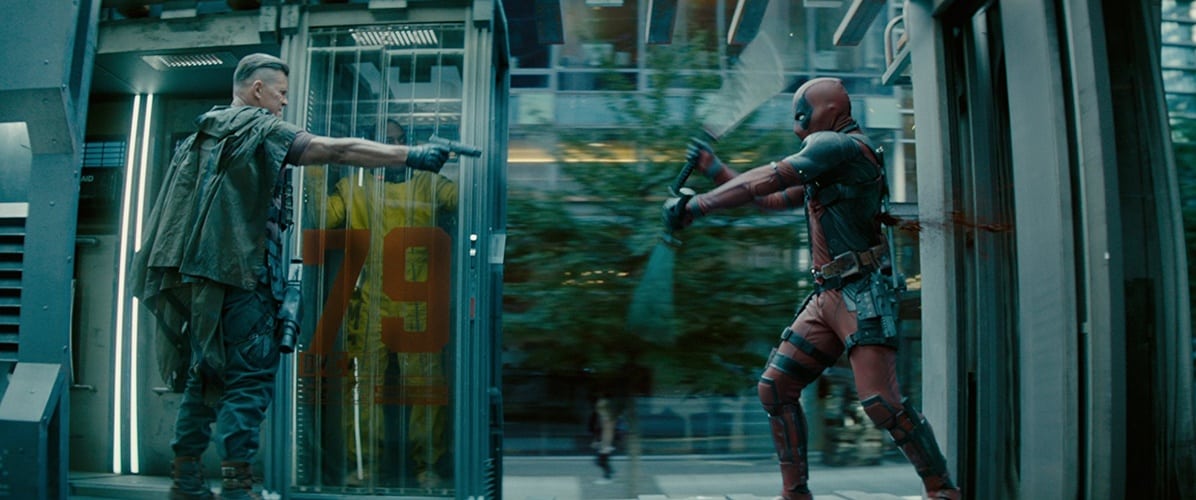 I caught
Deadpool 2
on its Thursday opening night, which I don't usually do but since I knew I'd have my daughter with me all weekend I didn't want to wait. I was pleasantly surprised to be able to not only get into a screening but the theatre I chose still had plenty of open seats (thus I was surprised again to find out it had a record-breaking night that Thursday). Anyway, I had no expectation that this would be any improvement over its predecessor and really it wasn't. It's still solidly fun though, thanks to it retaining the same sense of humor that made the original work so well. The cast is mostly excellent, but the story isn't quite as good as I'd hoped for. The credits stinger was so great though it tempted me to forgive the film for its flaws. Overall I enjoyed it, but I also thought it could've been better in places (if I could do half ratings this would be a 7.5 instead of just a 7). Maybe the third entry will finally improve over both films. Here's hoping...
the giraffe's rating:

Added to

29 votes
the giraffe's movie lists guide
(183 lists)
list by the giraffe
Published 9 years, 6 months ago

2 comments

53 votes
All "Watched in 2018" lists on Listal
(280 lists)
list by Triggerhappy6
Published 3 years, 6 months ago

6 comments