Most auspicious looking Movies I want to see 2013
Sort by:
Showing

49

items
Decade:
Rating:
List Type:

Add items to section
Horror | Apocalyptic
Horror films often deal with the viewer's nightmares, hidden fears, revulsions and terror of the unknown. Plots within the horror genre often involve the intrusion of an evil force, event, or personage, commonly of supernatural origin, into the everyday world. Prevalent elements include ghosts, aliens, vampires, werewolves, curses, satanism, demons, gore, torture, vicious animals, monsters, zombies, cannibals, and serial killers. Conversely, movies about the supernatural are not necessarily always horrific.

Add items to section
Marvel Comics | DC Comics | Superheroes
A superhero film, superhero movie, or superhero motion picture is an action, fantasy and science fiction film, that is focused on the actions of one or more superheroes; individuals who usually possess superhuman abilities relative to a normal person and are dedicated to protecting the public. These films are almost always action-oriented, and the first film of a particular character often includes a focus on the origin of the special powers including the first fight against the character's most famous supervillain archenemy.

Add items to section
Fantasy
Fantasy films are films with fantastic themes, usually involving magic, supernatural events, make-believe creatures, or exotic fantasy worlds. The genre is considered to be distinct from science fiction film and horror film, although the genres do overlap. Fantasy films often have an element of magic, myth, wonder, escapism, and the extraordinary.

Add items to section
Drama
A drama film is a film genre that depends mostly on in-depth development of realistic characters dealing with emotional themes. Dramatic themes such as alcoholism, drug addiction, infidelity, moral dilemmas, racial prejudice, religious intolerance, sexuality, poverty, class divisions, violence against women and corruption put the characters in conflict with themselves, others, society and even natural phenomena. Drama is the most broad of movies genres and includes subgenres as romantic drama, sport films, period drama, courtroom drama and crime.

Add items to section
Comedy
Greatest Comedy Movies are rated by how much
they make you laugh, comedic storyline and situations, witty and/or satirical dialogue, and comedic visuals.

Add items to section
Western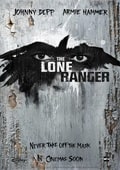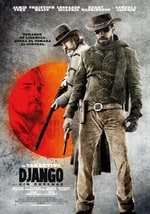 Add items to section
Thriller | Action

Add items to section
Sci Fi
Movies in the waitinglist for 2013.
But I'm definitely looking forward to see them. :)
Added to