28

vote
Mille Miglia
Load more items (22 more in this list)
The
Mille Miglia
(1000 miles) was an open
road endurance race who took place in Italy twenty-four times, in its classic form, from 1927 to 1957. There were 13 editions before the World War II and 11 editions from 1947.
The race started from Brescia (Lombardy) to Rome, then went back to Brescia, following different tracks through the years and with
an exception only in 1940.
Several kinds of cars took part in the
Mille Miglia
, with the slower cars starting first.
The competition number of each car was accorded to its starting time; e.g. if a car
had its start scheduled at 6:02 a.m. its competition number would have been 602.
From 1953 to 1957 the
Mille Miglia
was a
round of the World Sportscar Championship.
In 1957, two major accidents occurred. In
the first, Spanish racer Alfonso De Portago, U.S. navigator Edmund Nelson and ten spectators (six of them were children) died in Guidizzolo (near Mantova). It's believed that the accident was caused by a blown tyre of the
Ferrari 335 S
driven by De Portago. In
the second, German racer Joseph Gottgens died while he was driving his
Triumph TR3
in Brescia.
After the 1957 edition, the
Mille Miglia
, in its classic form, was suppressed.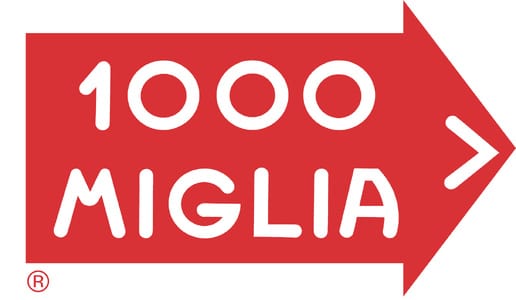 The
Freccia Rossa
(Red arrow) logo of the
Mille Miglia
.
The logo of the
Mille Miglia
is owned by
Automobile Club di Brescia
(Lombardy, Italy).
See also: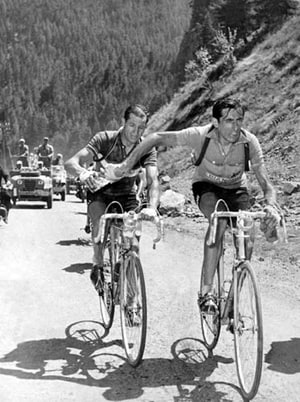 Fausto Coppi Vs. Gino Bartali
Grande Torino
Added to

34 votes
Vintage Car Lists
(7 lists)
list by Anautix
Published 8 years, 10 months ago

1 comment