4

vote
315 Views Share:
Lolager4now's Top Wii U Games
Sort by:
Showing

13

items

Add items to section
Honorable Mentions
These are the games aren't eligible for the actual list since they're remakes or are good but not good enough to make it to the top 10.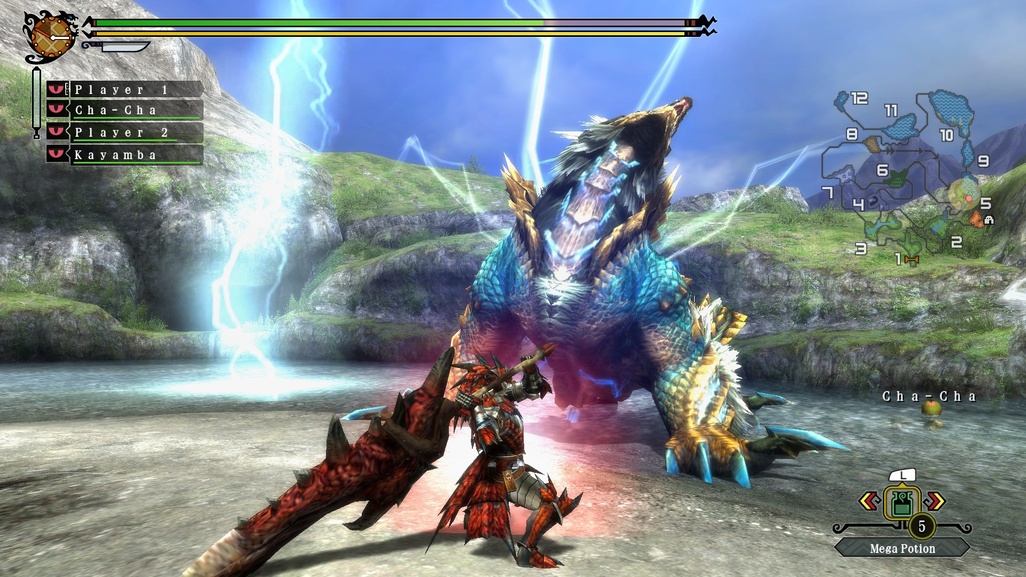 I pretty much credit this console for getting me into franchises that I didn't like before. Monster Hunter is one of them. I have mentioned before in one of my list that my first impression on Monster Hunter was not very good. The one I previously played was the one on the PSP and that one pretty much soured my opinion on the series until this game. Progression was painfully slow, side quest were vague and repetitive, the combat takes ages in getting used to. I played it for about 10 hours but that was the most I could do. Of course, the curious and reasonable gamer that I am, I really wanted to know what the fuss is about as it was with this iteration where the series came into popularity outside of Japan. So I grabbed all the patience I possibly had and dived through Monster Hunter 3 Ultimate. I even had Monster Hunter expert and fanatic Pro Jared to help just to get me started. At first, it had the same complaints I had with the previous game but as I pulled through, I noticed certain intricacies that I never noticed previously and I was delighted that I got into this game a lot easier. It's title pretty much says it all. If you think about hunters in the real world, you don't see them dropping in suddenly in a game zone and start shooting randomly at animals. In a hunt, there is preparation - plan a strategy, study the monster itself, gather necessary equipment, and train to get better with your weapon. The thrill doesn't just come from hunting the monster itself but in planning out on what you need to do to take it down. Another appreciated aspect is that no monster is the same, making hunts feel like they're always a different experience. While I am still an absolute noob at this game, I am having a blast with it, slowly realizing the true appeal of this series.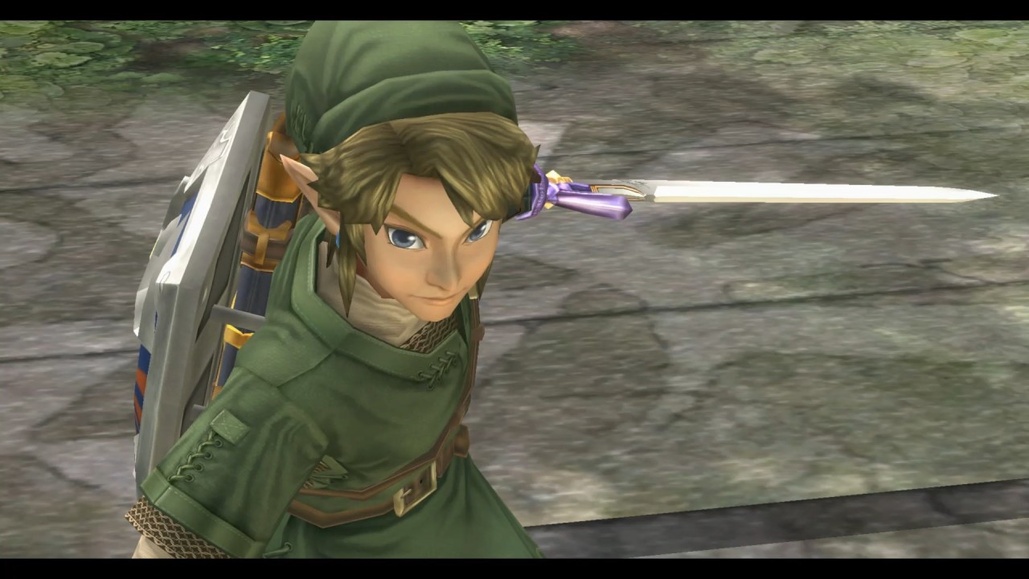 The second Zelda game to be remastered on the Wii U and much like Wind Waker HD, it is a another testament to how almost timeless Zelda is in terms of gameplay and lasting appeal. The story is still, in my opinion, the best the series has ever offered, the dungeons - while quite easy, are still creative and fun to explore, the overall gameplay is still solid as hell, and Midna is still by far the best character in the series - and one of the greatest side characters to be ever conceived. Unlike Wind Waker HD, however, the game has not aged well aesthetically as while it does look okay, HD-ing it up and getting rid of the visual smog that gave the original its dark look really does show that realistic graphics doesn't always give the most everlasting visuals. Nevertheless, glad it was remastered so we can experience one of the best Zelda adventures ever.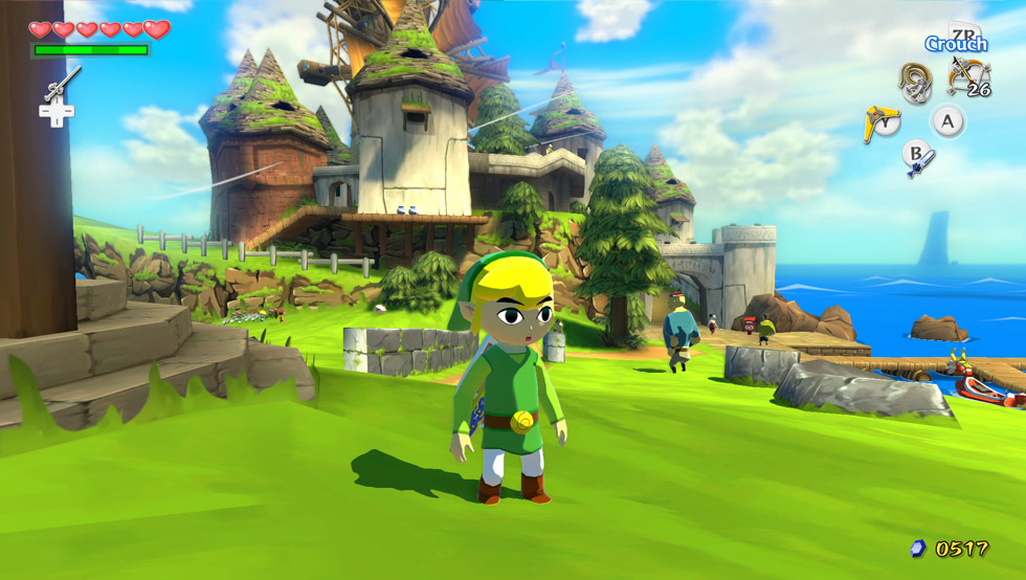 Boy, this was really hard for me putting this on honorable mentions. I've mentioned before in my Top 50 Favourite Games that the original Wind Waker is the greatest game I have ever played in my life. And to be graced with an HD remaster of a game that didn't even need to be remastered in the first place, makes it even more difficult not to put this on the Top 10. If I didn't have my "No Remakes" rule, this would be Number 1 for very obvious reasons but I have to be fair to the original games for the Wii U. As I've said before, Wind Waker did not need an HD remake since the original still looks great back then and it still looks fine now. Granted, being remade in High Definition really emphasises how absolutely timeless the game's initially maligned by stupid idiot "fan boys" cartoony cell-shaded visuals. Out of the Zelda games that I've played, I think this one has the best sense of adventure. Its gorgeous visuals and music, the series' most expressive Link to date, sense of discovery and exploration, the sea-based travelling system, and a story that actually starts out being the most grounded in comparison to the usual series' method where it's just about saving your sister from a sudden kidnapping rather than the usual Link is the prophesied hero right at the beginning, really makes it one of a kind to me. There are some changes in this remake that fixed a supposedly major problem that I actually loved in the original and that was collecting the Tri-Force pieces. Hunting those babies down was just downright fun and really opened up the world of Wind Waker for me. Now, you only need to collect a smaller, certain number and some of them are found in the chests where it originally had the map of where the pieces were. It did hinder my sense of adventure but hey, it's still Wind Waker, it's still a masterpiece.

Add items to section
Top 10
These are in my opinion, the very best Nintendo's struggling console offers.
On this current generation, Nintendo just cannot catch a break on the Home Console market. Their current console has sold poorly, has little to no third-party support, the PS4 is running laps around it in terms of success while the Xbox One is quickly catching up to it, and has only manage to break the 10 Million mark 3 years after it was released. It's no surprise that Nintendo is getting ready to ditch the Wii U as it's already preparing a new console.

Because of its lackluster performance, the Wii U might go down in gaming history as today's Sega Dreamcast. Why? Because even if it didn't have a strong third-party line-up, it makes up for an incredibly strong library of first and second-party exclusives, possibly one of the most unique I have ever seen.

To appreciate this underrated machine, here are my top games for the console as of now.

Rules: No remakes or remasters unfortunately.


Added to