49

vote
Impractical Female Armour
Sort by:
Showing

11

items
Women in computer games are doomed. Whereas men are given brutally intimidating and powerful armour to protect themselves (
SEE HERE
), women have to make do with the scraps on the ironmonger's floor. Female armour has almost zero chance of protecting the wearer from stray arrows, bullets, shrapnel or even hypothermia.
They don't seem too fussed however, I guess they just assume their foes will aim for the shiny bits, or maybe give up violence altogether in the face of a +10 Cleavage boost.
I've analysed a few 'suits' of 'armour' and tallied up their weak spots. A weak spot is any part of the body that, if struck, would result in dismemberment, disembowelment or death. Surely that's something you'd want to minimise by wearing armour.
Weak spots:
*Neck and Chest
*Upper Arms
*Lower Arms
*Abdomen
*Upper Leg
*Lower Leg
Here's how female armour should be done: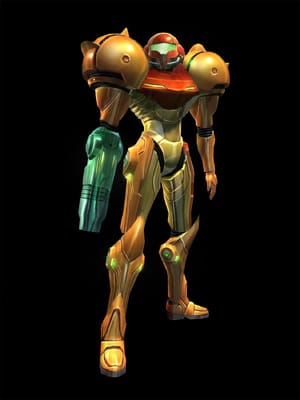 Weak spots:
0
Vital Organs Exposed:
None
Added to
1 votes
Awesome Lists
(10 lists)
list by Ricardo R Silveira
Published 6 years, 2 months ago
5 votes
Gaming list(1)
(19 lists)
list by to2
Published 6 years, 5 months ago

3 comments