Sort by:
Showing

12

items
Decade:
Rating:
List Type:

Add items to section
Barbara Eden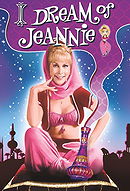 Jeannie is probably number one on the list of just about every male who grew up during the 1960s. She was the hottest thing on network television back then.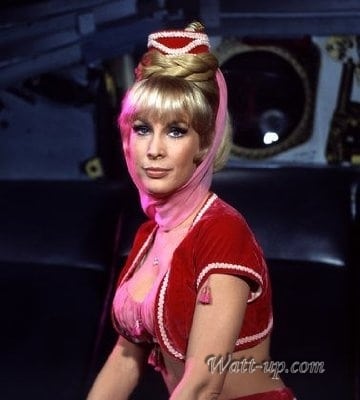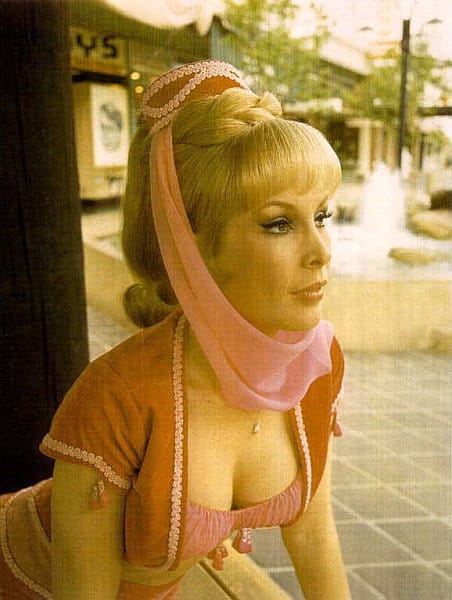 Who cares that the censors wouldn't allow her to show her belly button? In the later seasons, when she appeared in street clothes more often, she wore the most micro of miniskirts.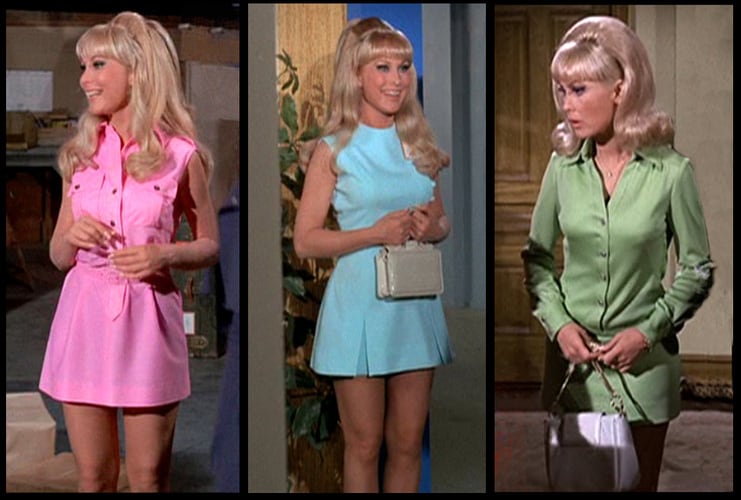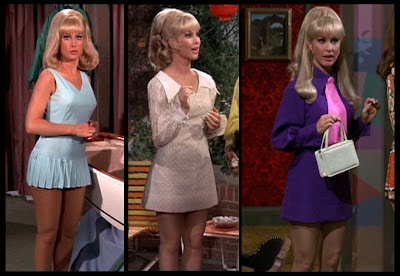 I would have loved to have been on the set during the filming of these scenes.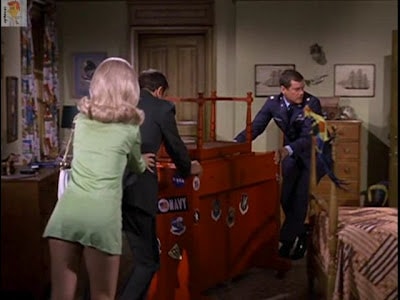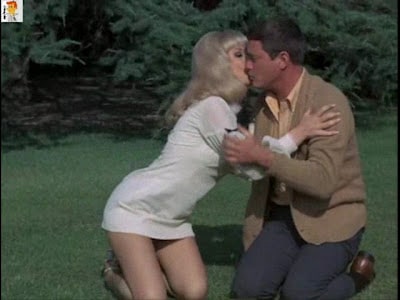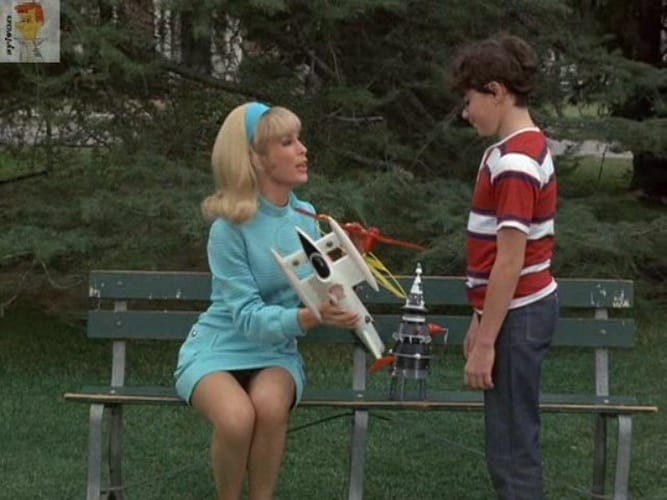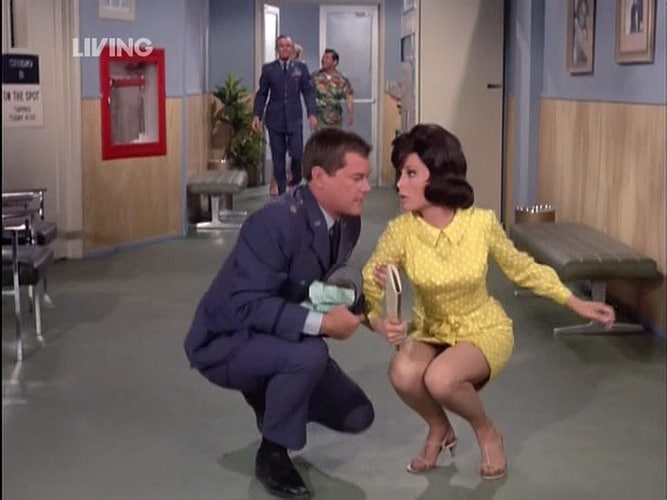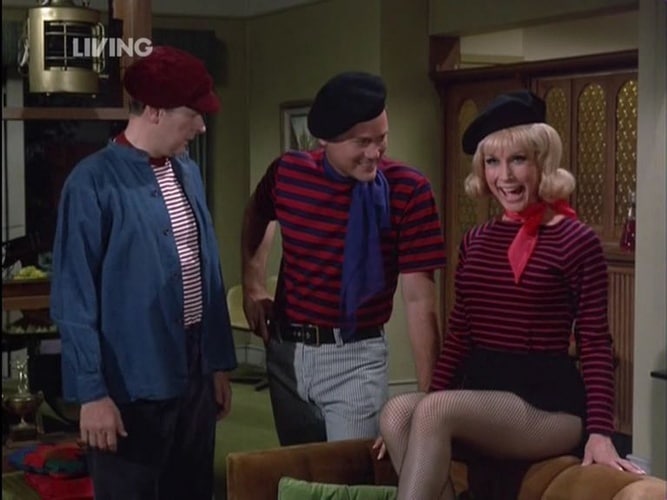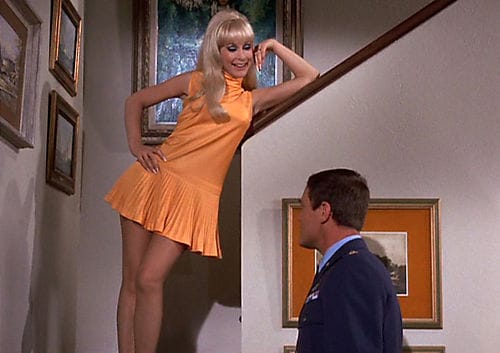 "Here's my belly button, what's the big deal?"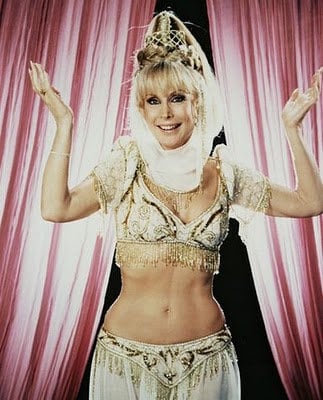 This shot has nothing to do with the show, but I had to include it for obvious reasons.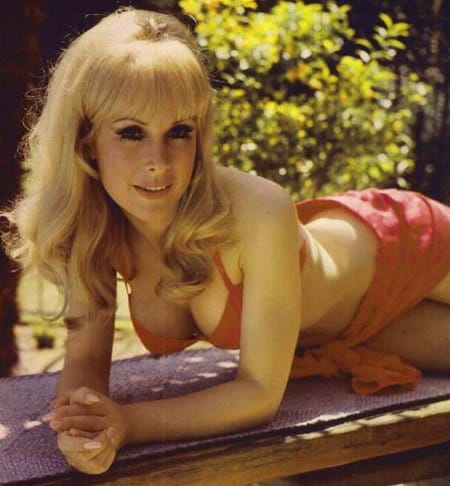 Add items to section
Julie Newmar & Yvonne Craig

I generally watched for the campy fun, but there were 2 hotties that occasionally appeared on this show. One wore a catsuit, the other, a batsuit.
Julie Newmar was the sexiest Catwoman ever. Lee Merriweather and Eartha Kitt couldn't touch this sensuous, six-foot amazon. Her skin tight catsuit accentuated her ample curves and sexy long legs.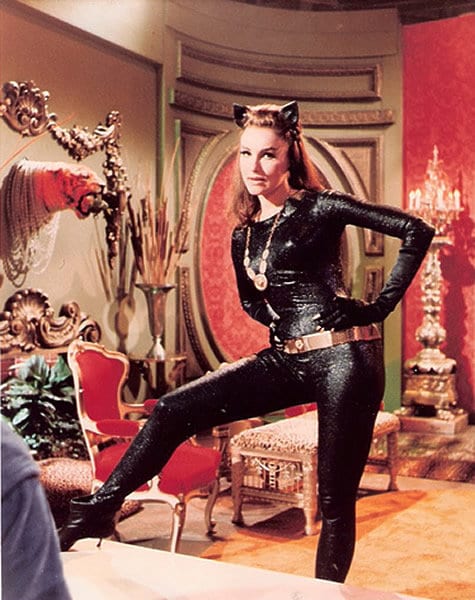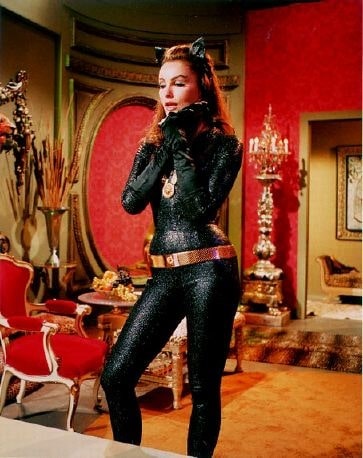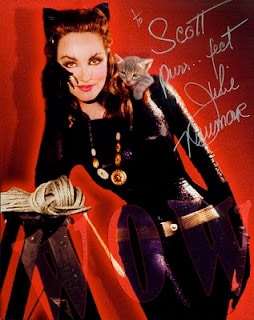 There was always sexual tension between Catwoman and Batman but, as you can see in these pictures from the show, he had no idea what to do with this wild cat!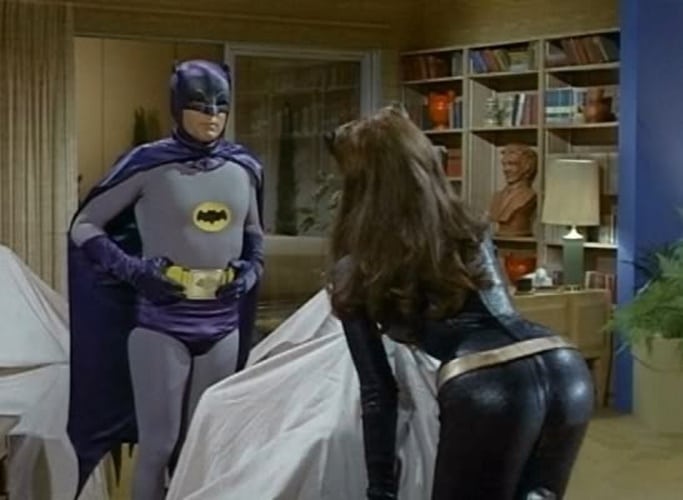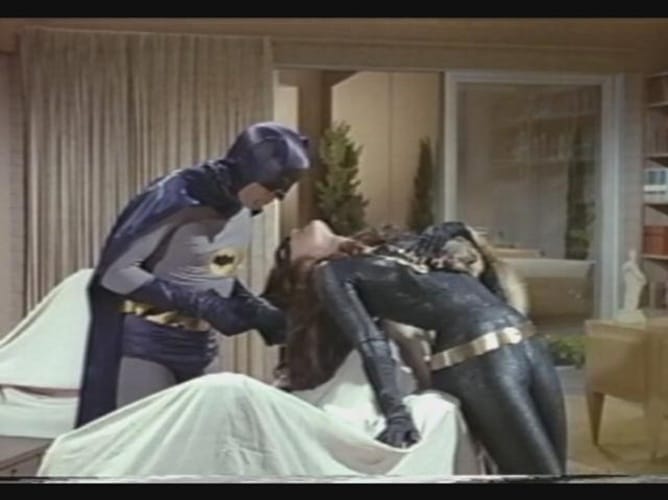 Newmar originated the role and made her own costume, which is now in the Smithsonian. She placed the belt at the hips instead of the waist to emphasize her hourglass figure. Eartha Kitt took over the role in the final season and Lee Meriweather played the role in the 1966 feature film.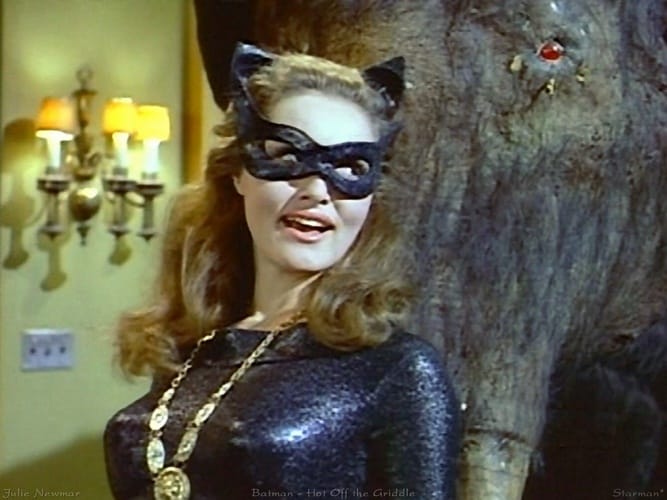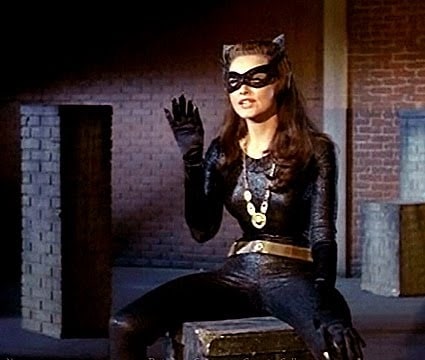 Julie Newmar will always be the most famous and definitive Catwoman.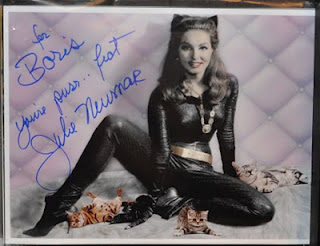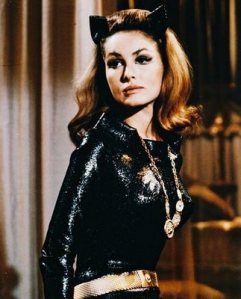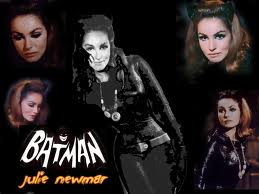 Newmar has appeared in several TV shows and feature films, including a memorable guest shot on Star Trek.
Here is a shot of Dr. McCoy checking her out.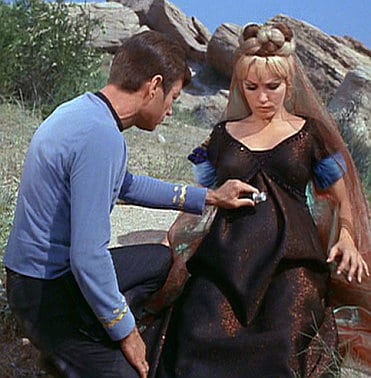 She also had a featured role in the movie version of Lil Abner. Here is a shot of a young Julie from her days as a model.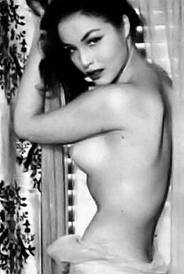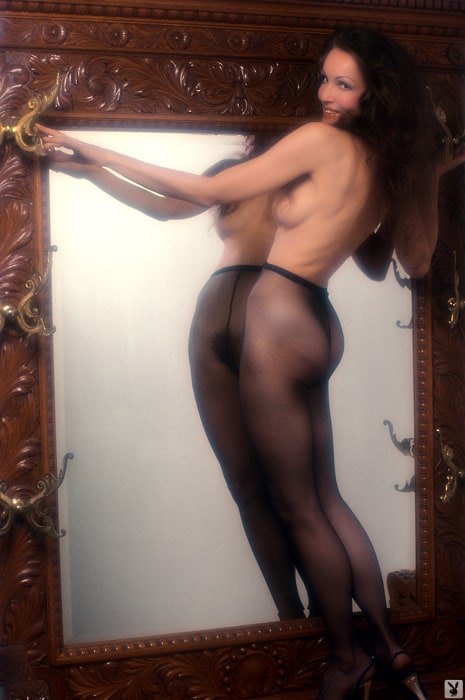 Yvonne Craig was a ballet dancer turned actress that was brought in for the show's final season. She played the role of Batgirl in a costume that appeared to be inspired by Julie Newmar's Catwoman costume.
Her dance background made her perfect for all the agile moves she was required to make as Batgirl.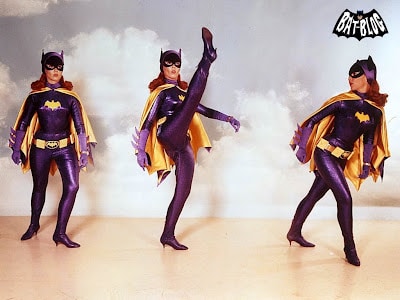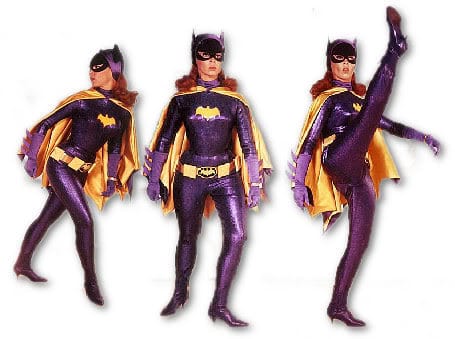 Batgirl helped Batman out, but worked seperately, and didn't know each other's real identity. Contrary how it may look, Batman and Robin are not trying to get Batgirl into a 3-way in the picture below. They were trying to un-tie a Human Knot.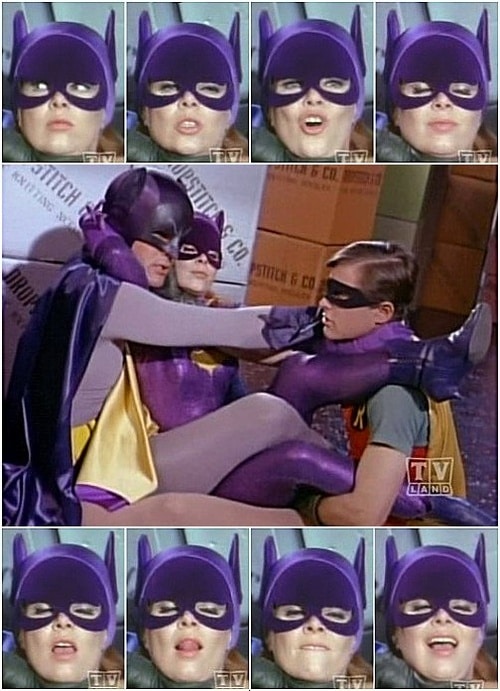 And if that picture was not suggestive enough, I will just let this shot speak for itself.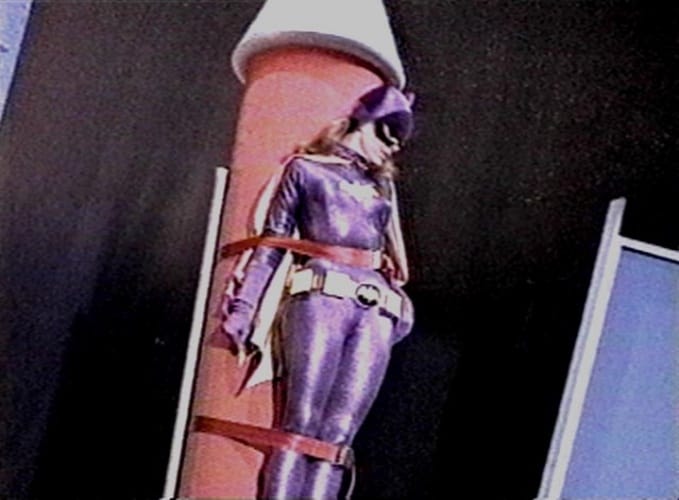 Batgirl's form-fitting costume sure made some adolescent fans confused about their feelings for her.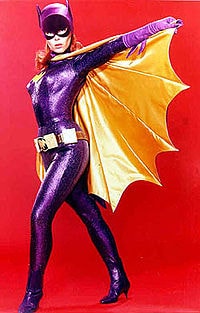 Craig with Adam West on the set.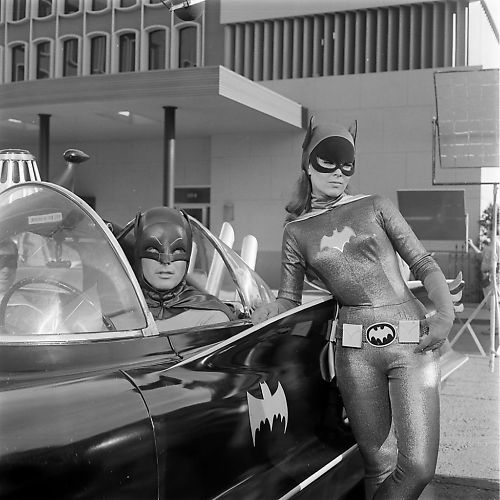 Although she will forever be known as Batgirl, she made several movies and appeared on several other TV shows before landing the role that typecast her. She even appeared in a couple of Elvis movies. Like Julie Newmar, she also made a memorable guest appearance on Star Trek. She appeared as Marta, the green-skinned slave girl.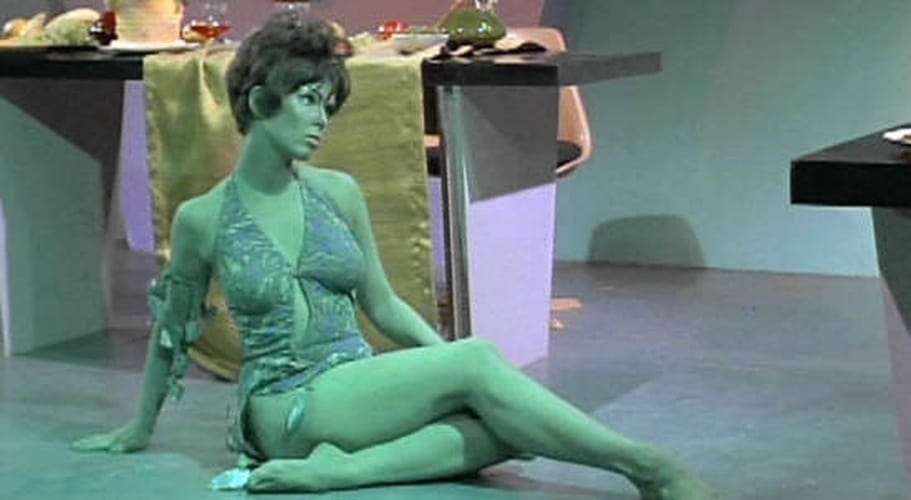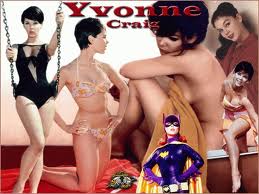 Add items to section
Elizabeth Montgomery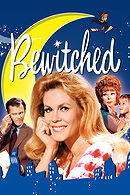 When this show premiered in 1964, Samantha Stevens was pretty dowdy. She was kinda cute, but dressed very conservatively and kept her hair pulled back like in these pictures.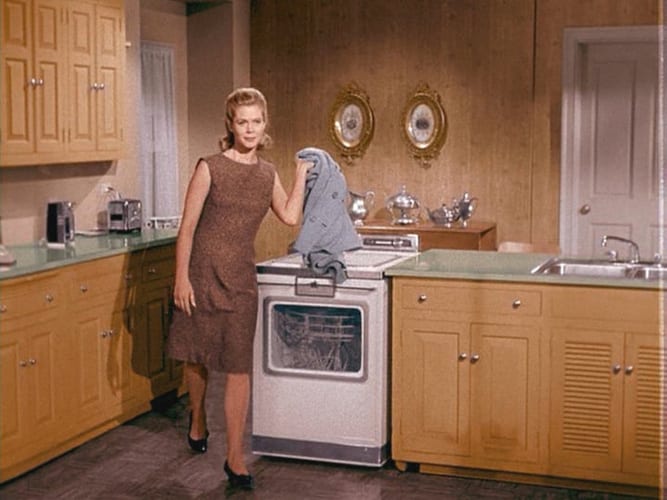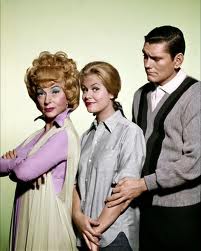 As this long-running show progressed, she started becoming more glamorous. Her hair was lightened and it got longer as her dresses got shorter.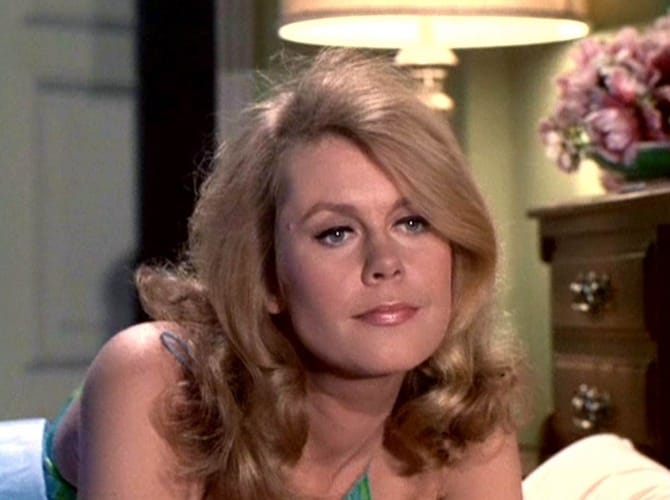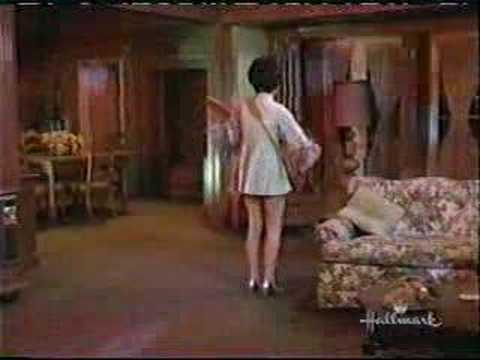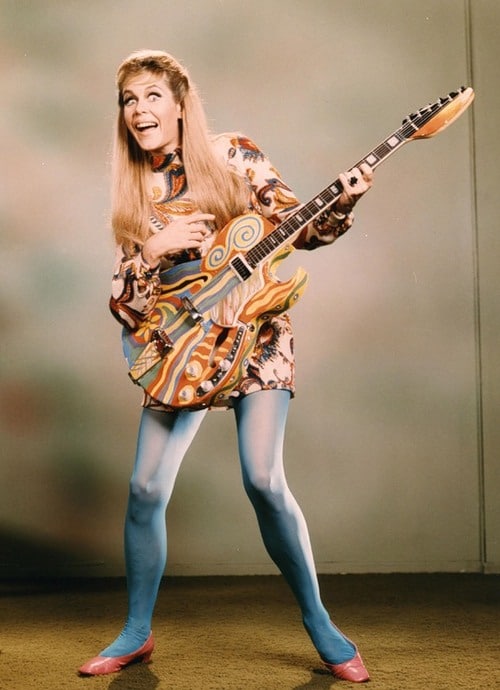 In addition to that, her old housecoat gave way to more revealling nightgowns.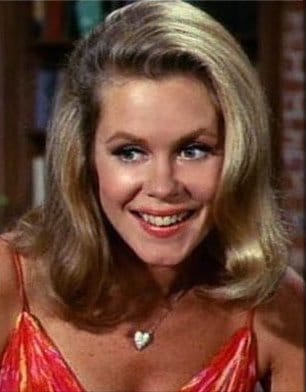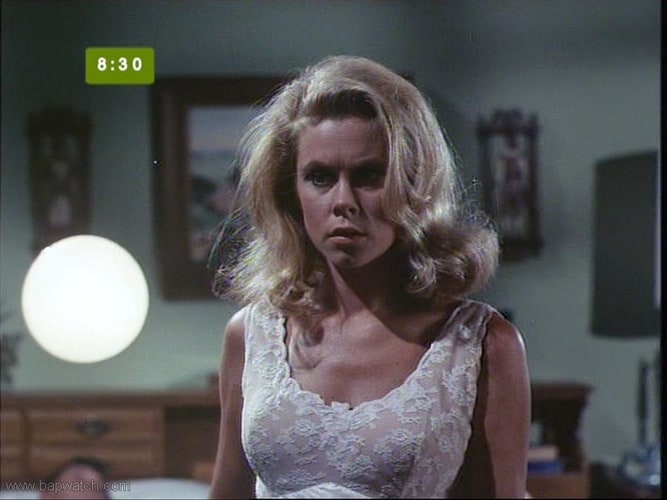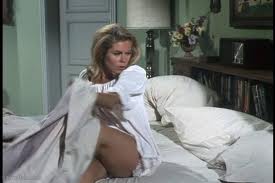 Here are some shots of a pre-Bewitched Elizabeth Montgomery during her modeling years.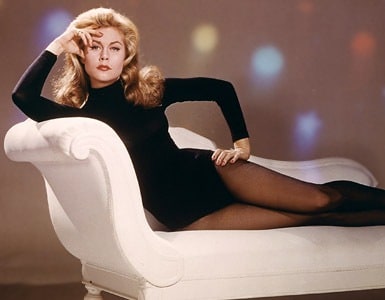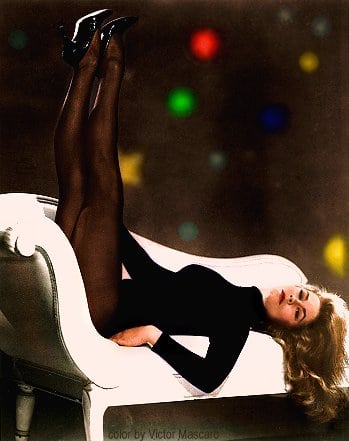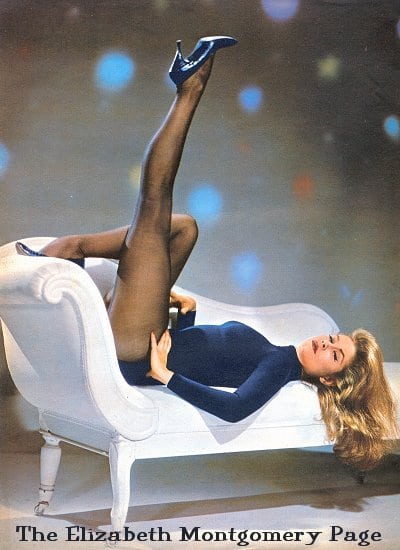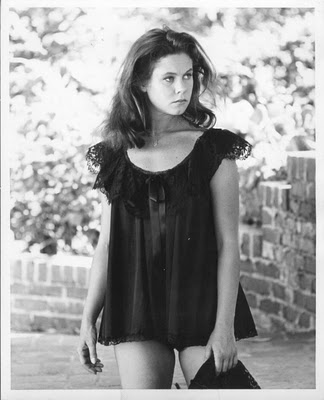 This is a still from the low-budget movie 'Johnny Cool' from 1963.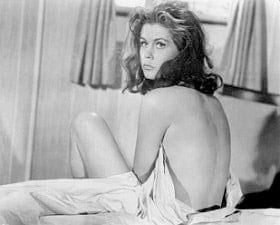 I will always remember her as my favorite witch.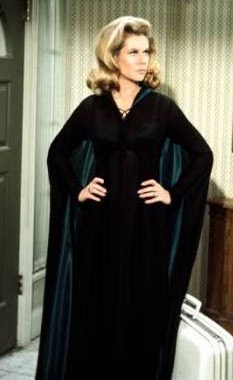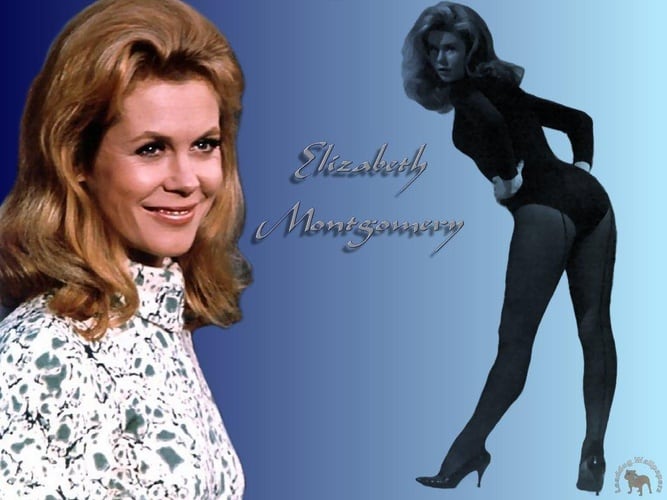 Add items to section
Diana Rigg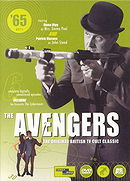 Mr. Steed must have been gay. How could he resist putting the moves on Mrs. Peel?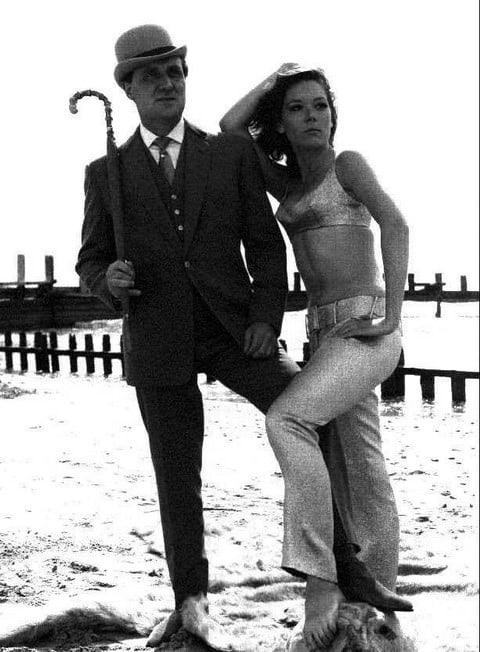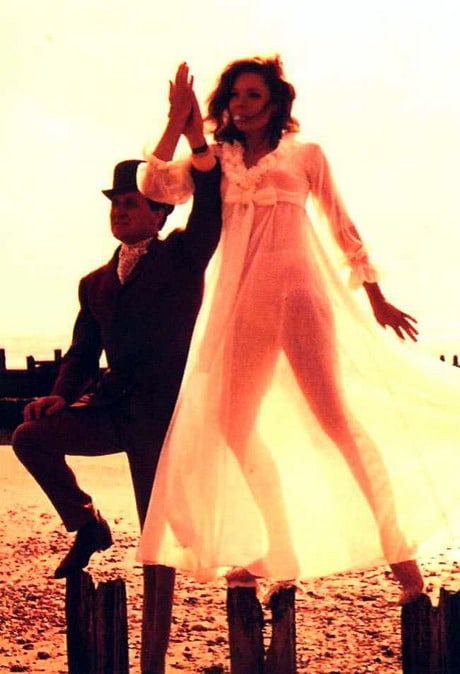 Prior to starring in this imported British spy spoof, Diana Rigg was a Shakespearean Actress.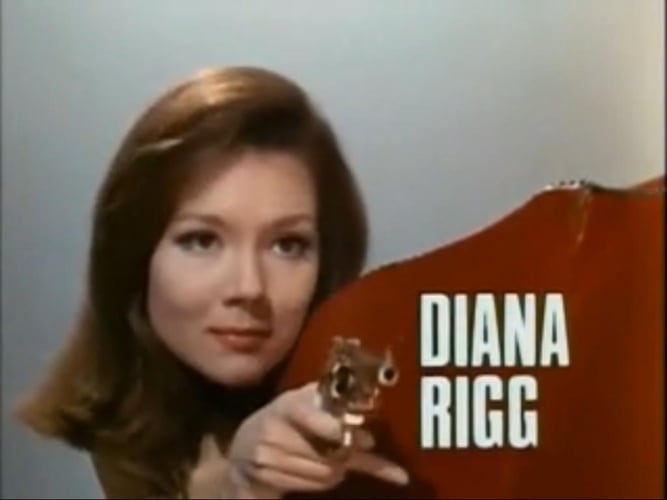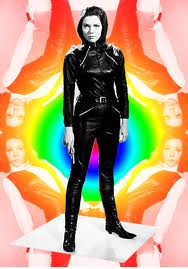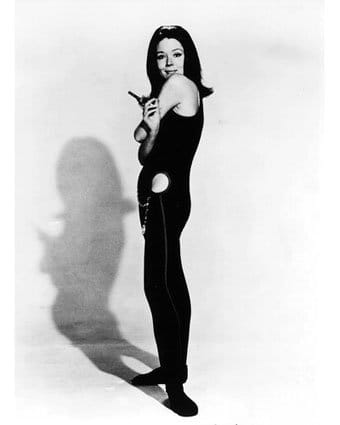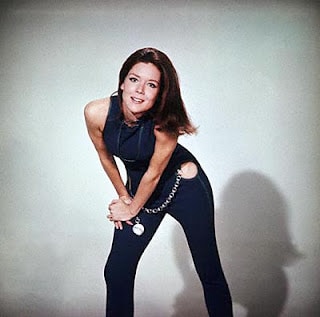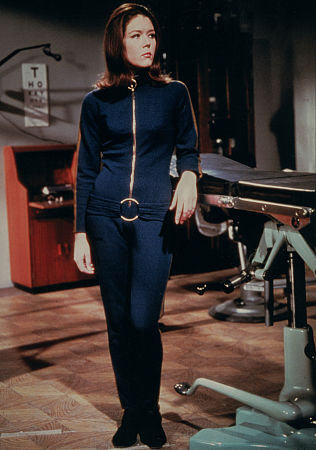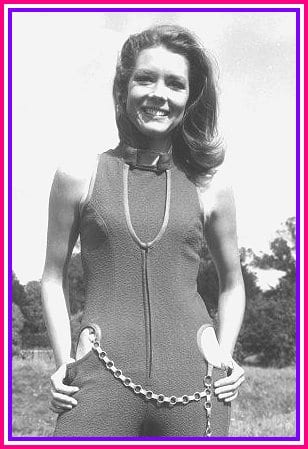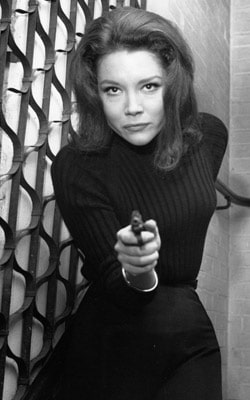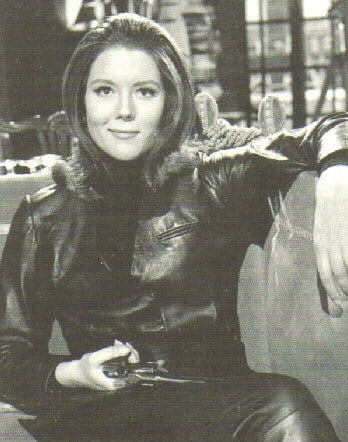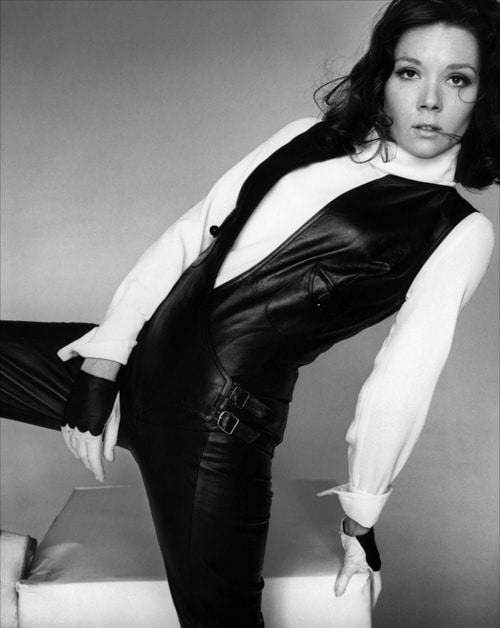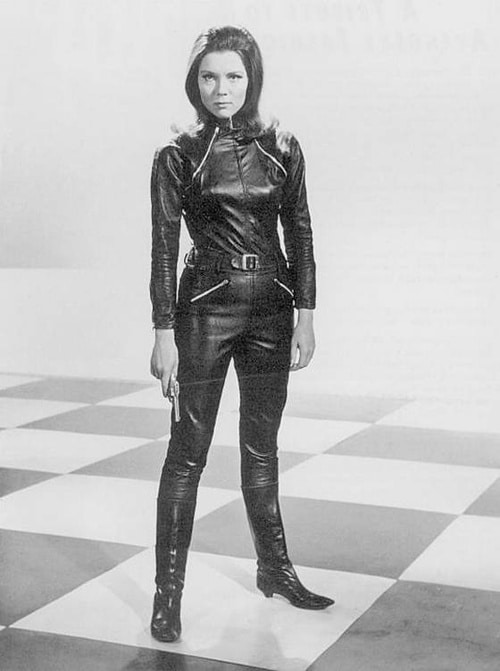 Although the popular image of Mrs. Peel is in the Mod jumpsuits, she had a lot of oppertunities to show some leg as well.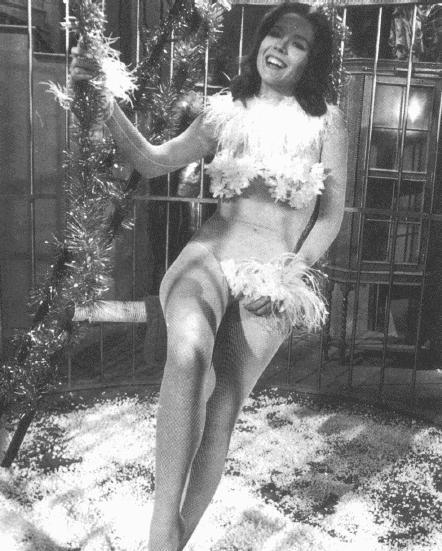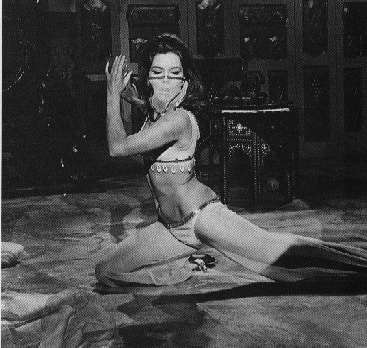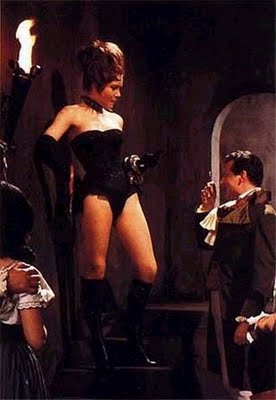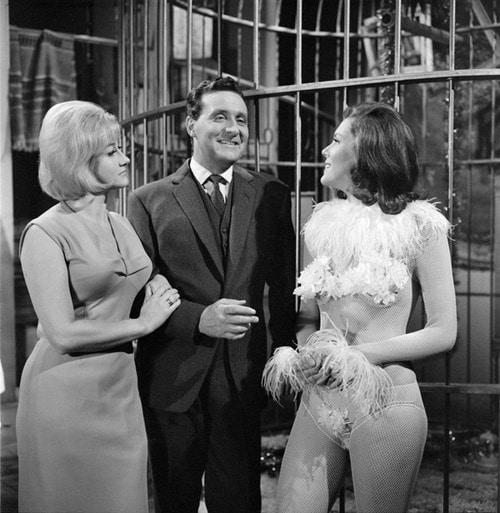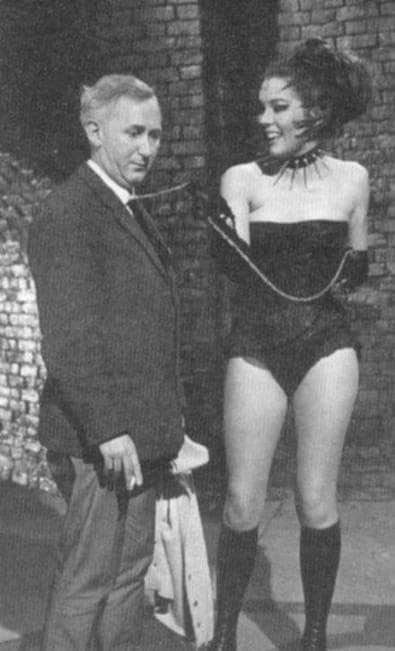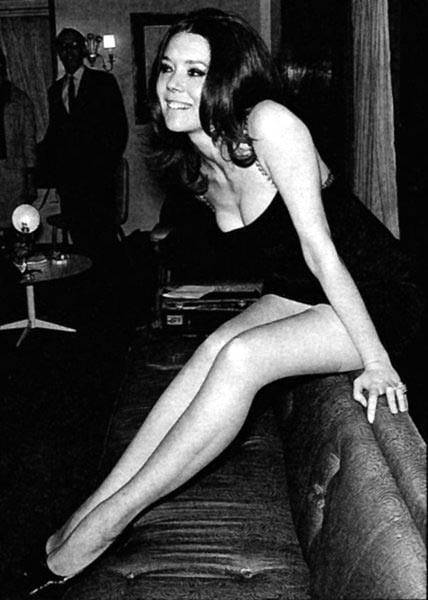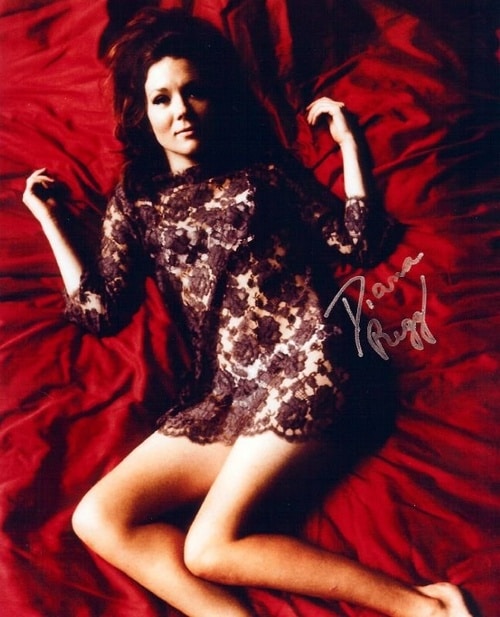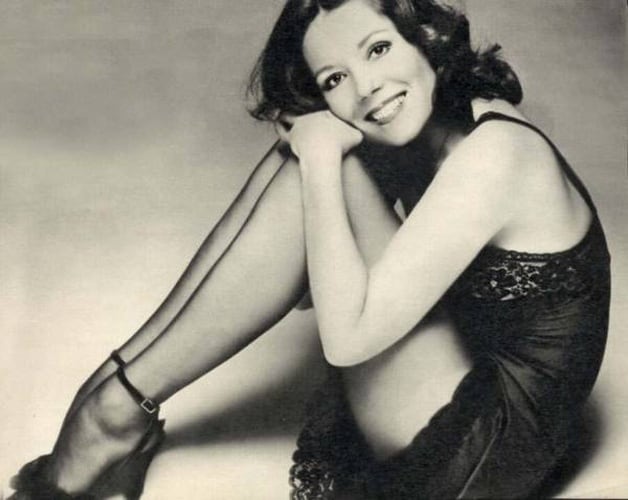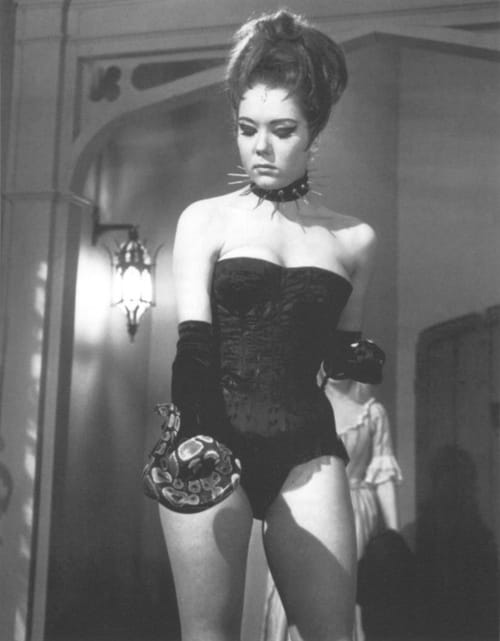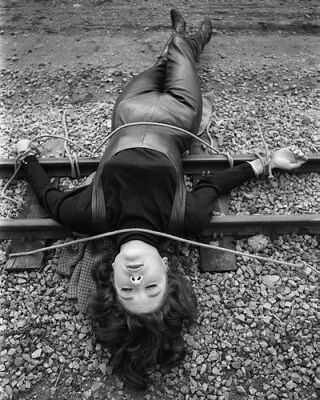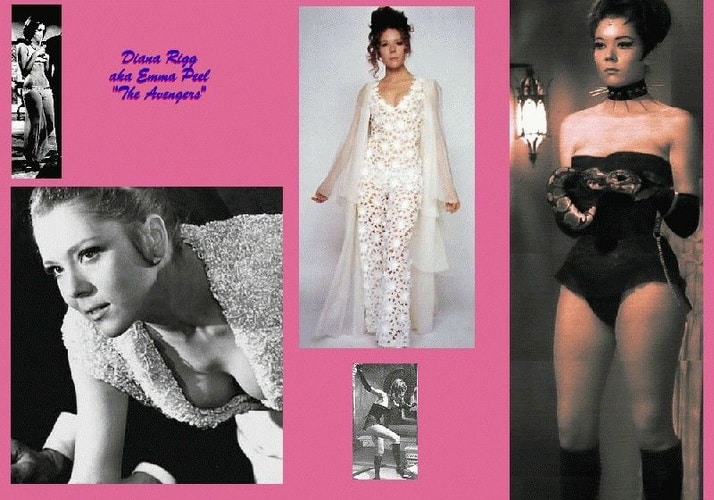 Add items to section
Anne Frances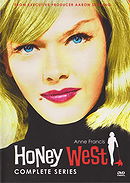 Honey West was a female private detective who was beautiful, sexy, and deadly with both firearms and Judo. She even had a pet ocelot, how badass was that?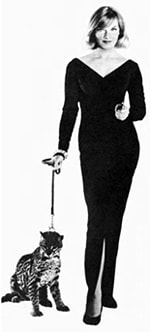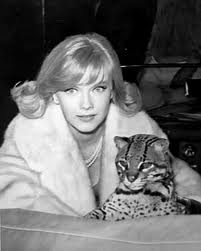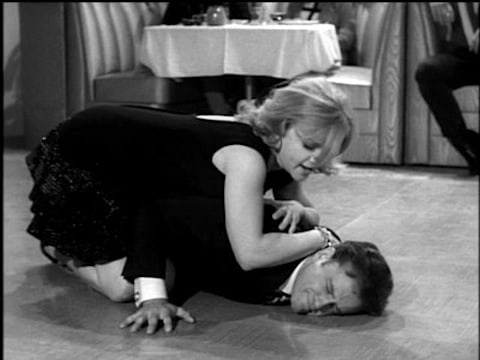 Anne Francis was the first female private eye to have her own show. The character was as combination of Mike Hammer and Marilyn Monroe. She drove around in an AC Cobra convertible.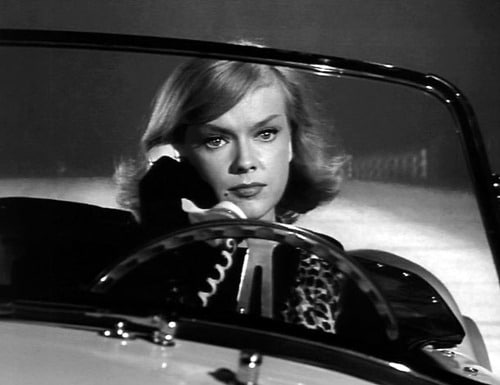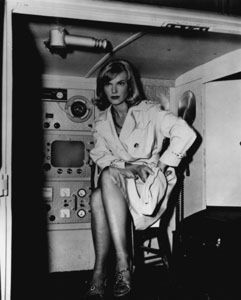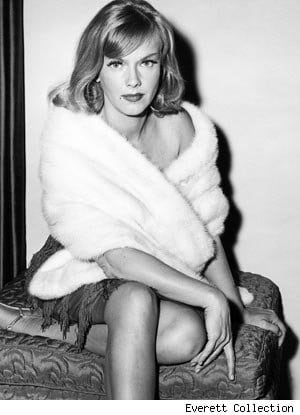 The show was cancelled after only one season due to competition from Gomer Pyle, USMC. I would rather look at Honey that Gomer any day, who wouldn't? She often went on solo undercover missions that required a provacative or revealling outfit.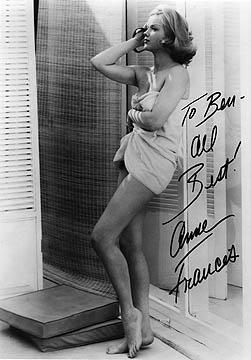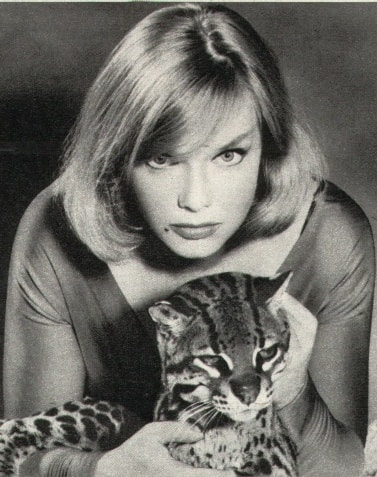 Despite only 30 episodes being produced, the show gave Anne Francis the most exposure she had ever received, despite being in the cult classics 'Forbidden Planet' and 'Blackboard jungle', and a stint as Sheena of The Jungle.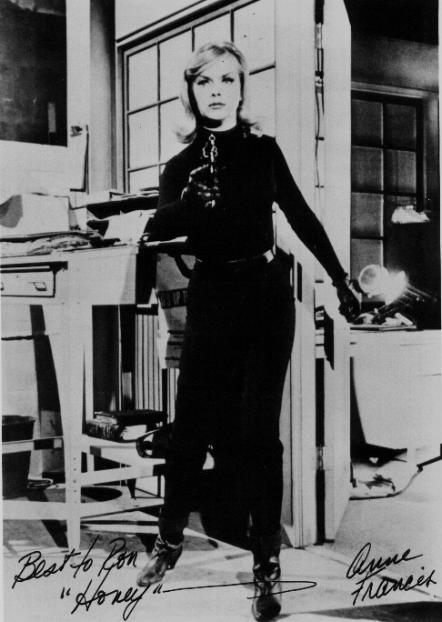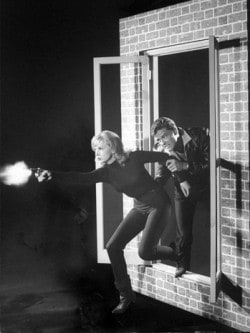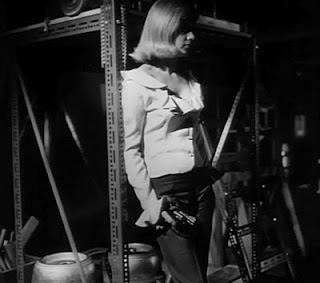 Along with the recognition, came a Golden Globe Award and a Best Actress Emmy for Anne. The decision to cancel was also motvated by money as the network decided it would be cheaper to import The Avengers and run it in the same time slot. The show is now considered to be an influence on shows that were to follow.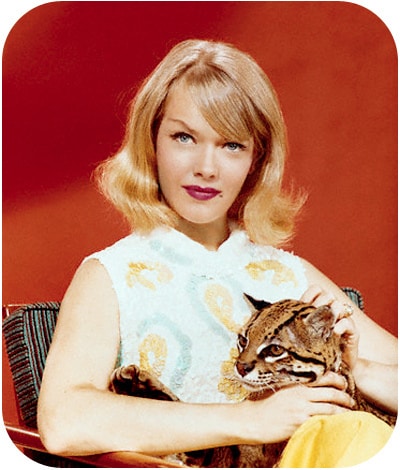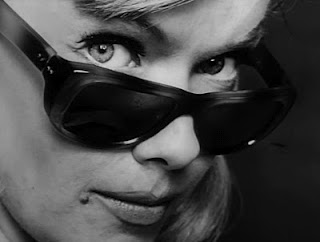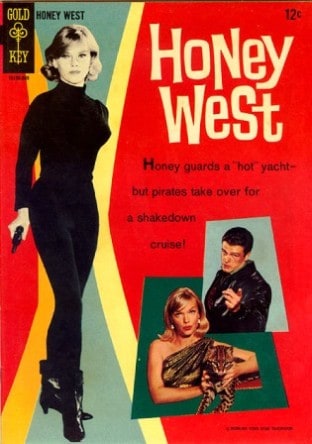 Add items to section
Marlo Thomas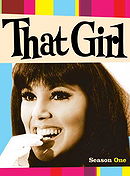 I am almost as embarassed today to admit that I had a crush on That Girl. I wasn't even old enough to realize fully what having a crush on a girl meant. All I knew was that she was pretty and I liked to look at her.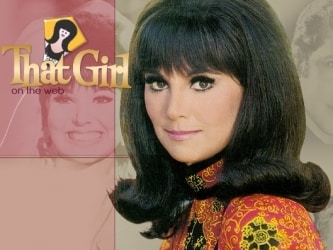 I secretly watched the show because most of my friends considered it a 'girl's show'. It would always begin with some odd occurance and Marlo would pop up at exactly the wrong moment when someone would exclaim, "That Girl!" the frame would freeze, the title appear, and the theme song and opening sequence would begin: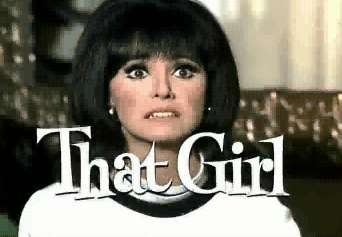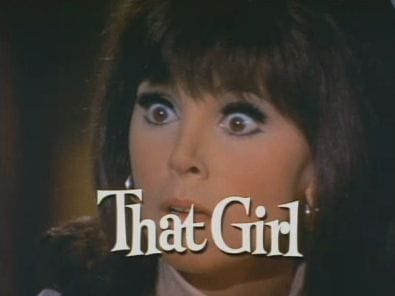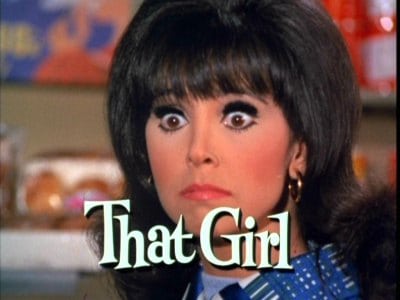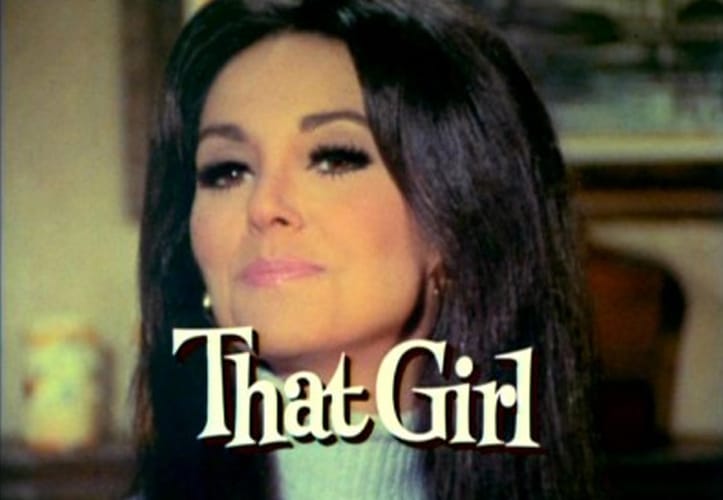 Marlo Thomas was good looking in a strange, All-American, wholesome way. Not sensuously sexy, but still appealing. The show was the the first of the independent women shows on TV. It ran from 1966 to 1970. Mary Tyler Moore went on the air in 1970, obviously taking inspiration from That Girl.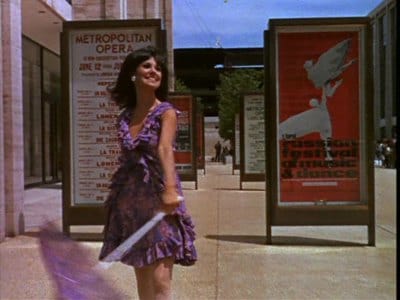 Marlo Thomas played Ann Marie, a girl from a small town who moves to New York to try and make it as a model and an actress. She had a small apartment and a boyfriend. The show made it very clear that they each had their own apartment and definitely didn't sleep together.
In this shot, they even drive in seperate cars!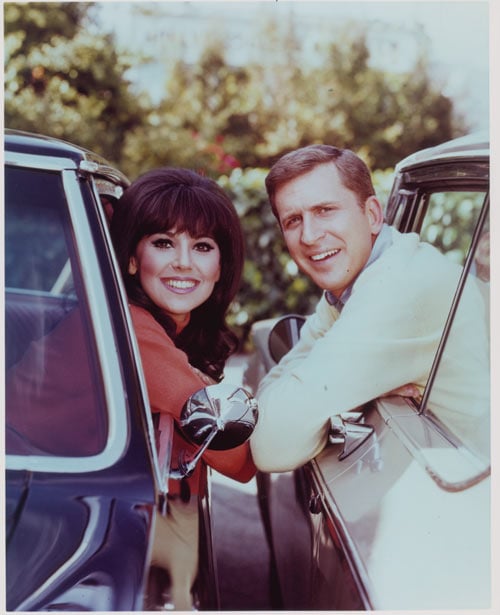 Ann was pretty much the 1960s stereotypical scatter-brain with a knack for getting into jams in the Lucy tradition. They usually involved the oddjobs she would take to support herself or the small acting or modeling assignments she would get.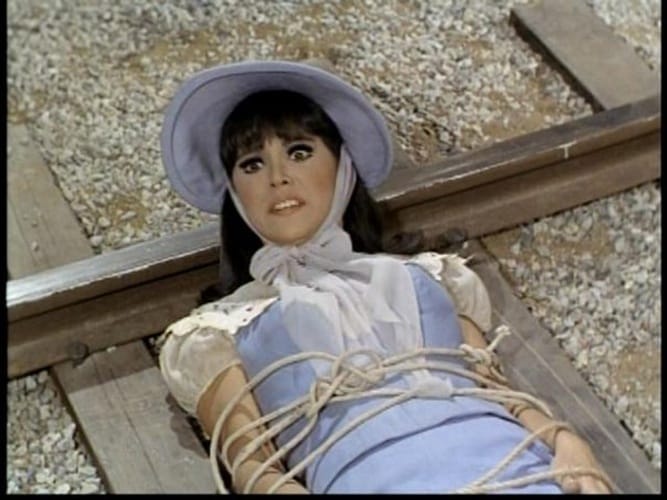 "Come on, Ann. Just one more martini, then we can go over to my place."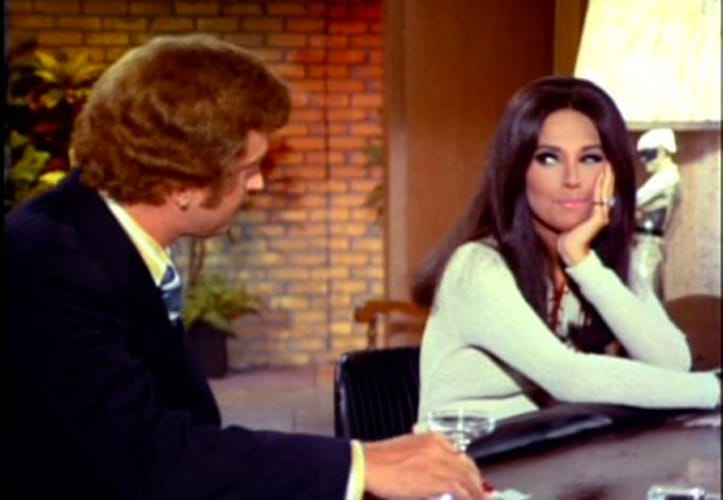 Marlo Thomas: Definitely prettier than Anne Hathaway.
I would never have dispalyed this license plate on my bike!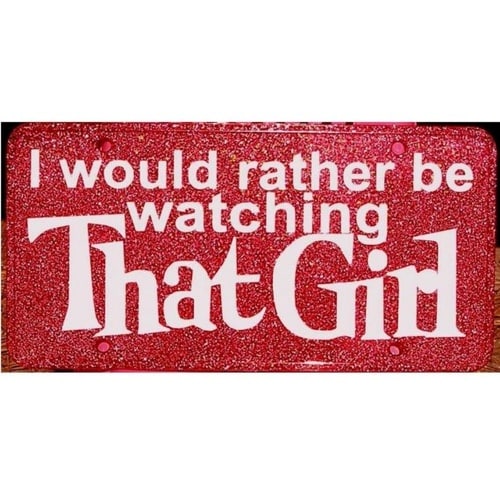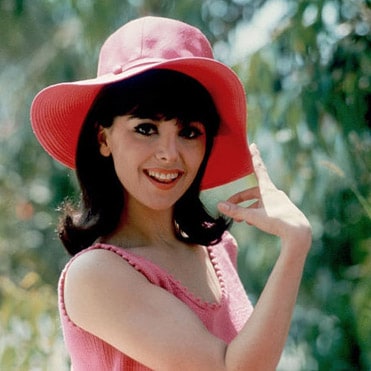 As I mentioned the show was considered very influentual to showing the strong independent woman on TV. Marlo Thomas was nominated for an Emmy each year the show was on the air except one, although she never did win one for this show.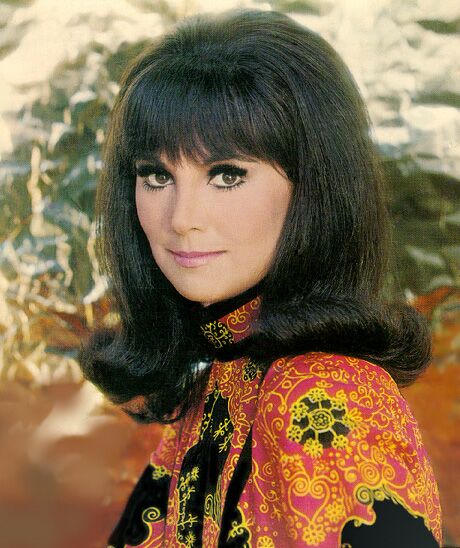 Add items to section
Stephanie Powers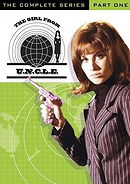 This Man From UNCLE spinoff lasted only one season. Despite having the sexy young April Dancer, the show failed to generate the ratings of its parent series.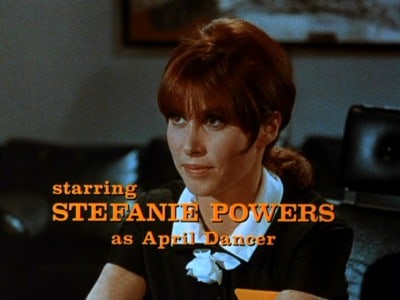 She was cute, sexy, and got to drive this cool car.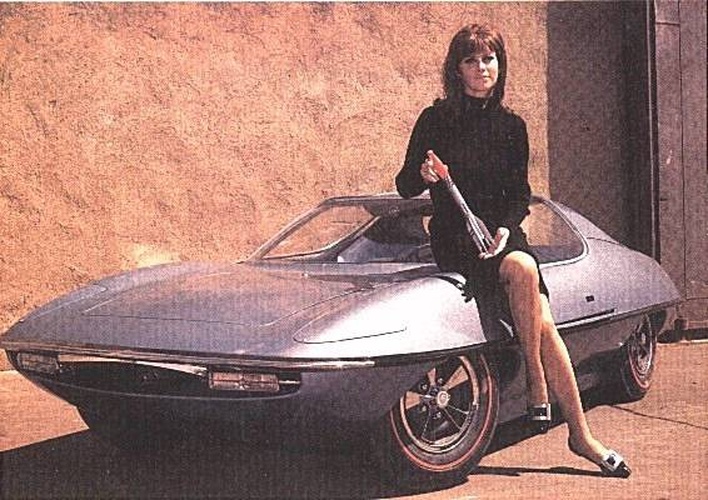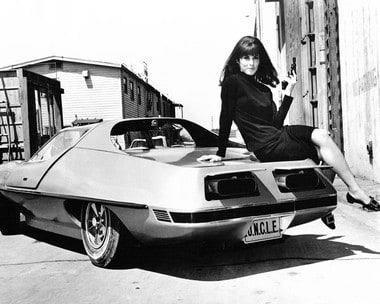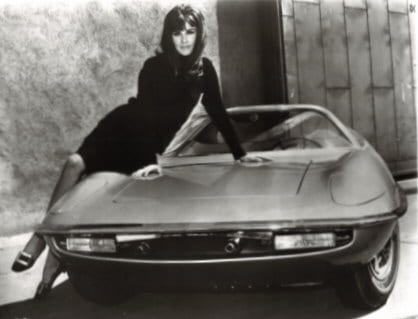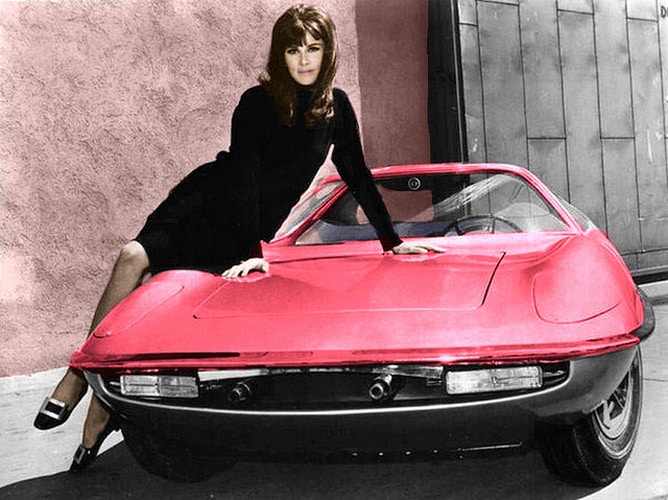 She would accessorize her outfits with a matching handgun.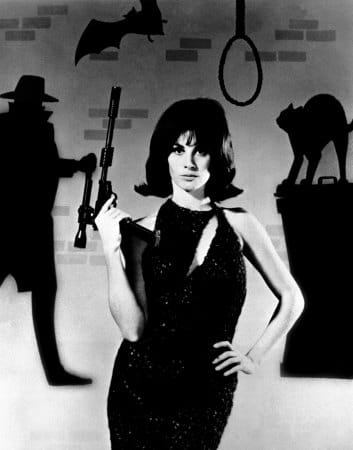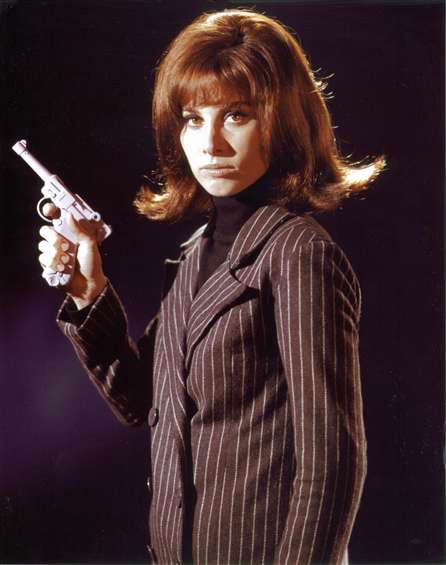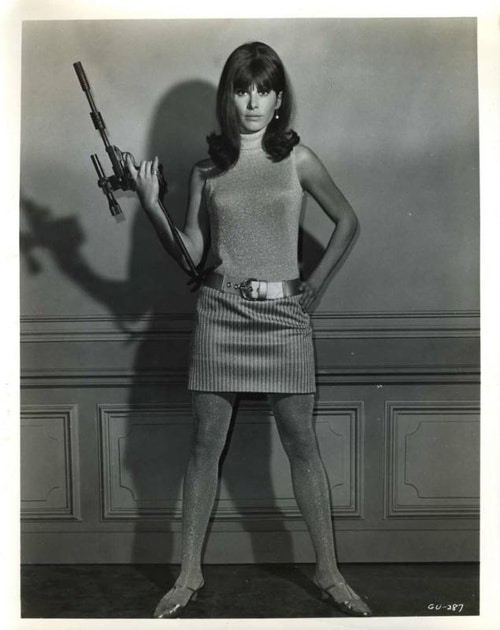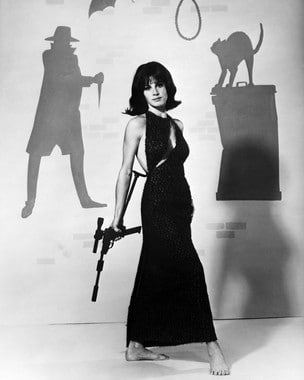 Like Honey West, her undercover outfits didn't alway cover all.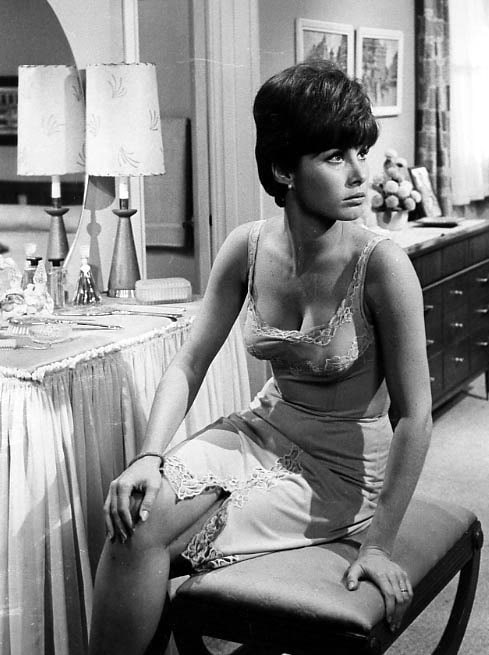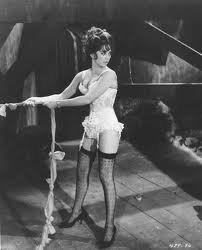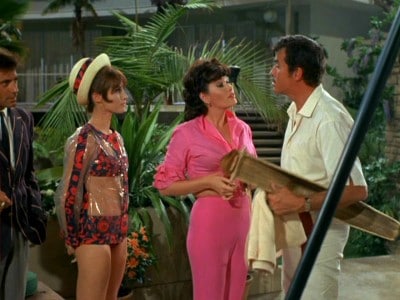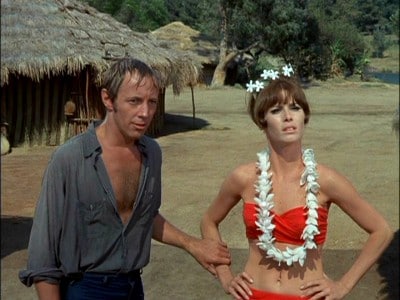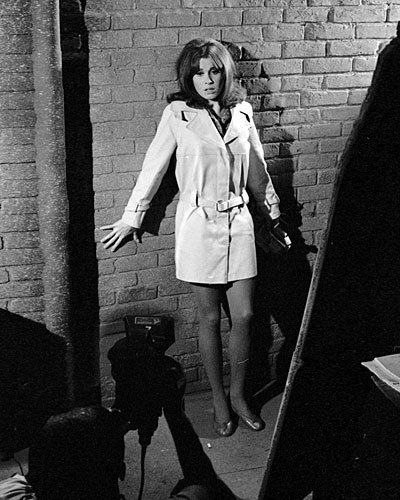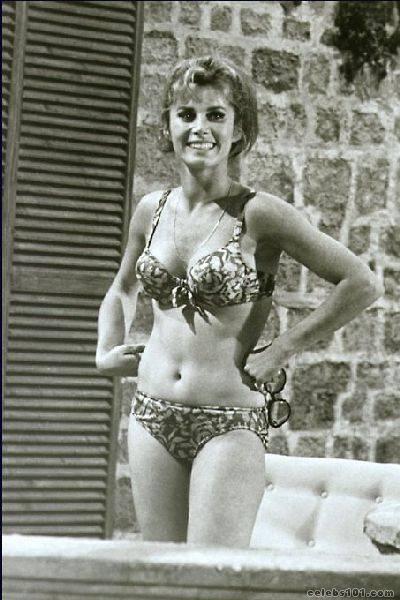 UNCLE made sure she had all the gadgets she needed, like this communicator.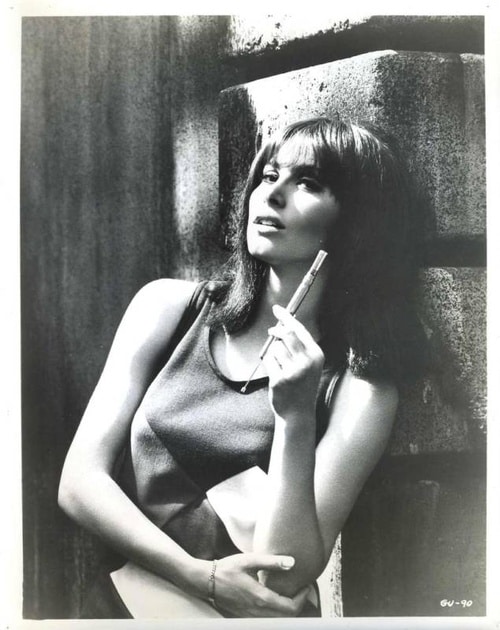 This is a shot from one of their cross-over episodes. Stephanie as April, Robert Vaughn as Napoleon Solo, and the guest villian, Madame Muffin (Boris Karloff in drag).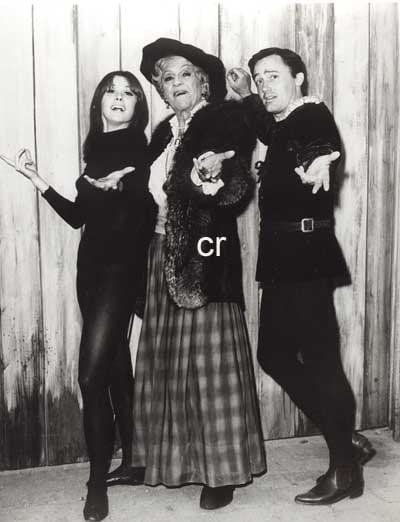 Stephanie had many other roles both on TV and in feature films, so the failure of this show did not hurt her any. I still have plenty of memories watching The Girl From UNCLE.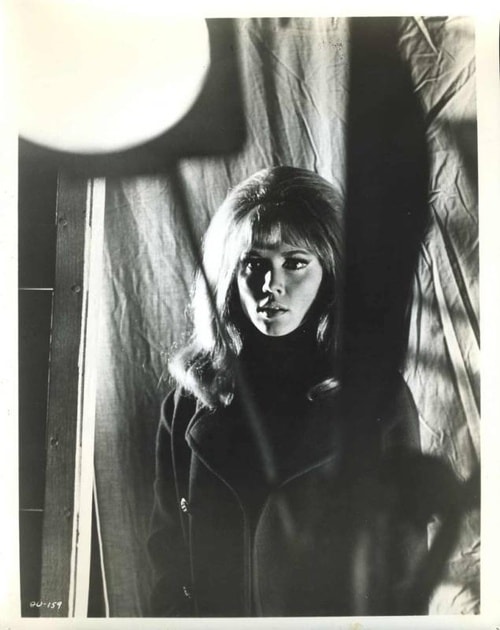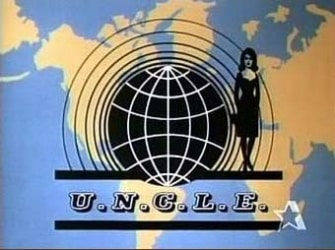 Add items to section
Donna Douglas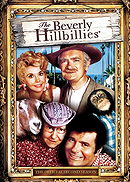 How many of you guys only watched this show when you were young because of Elly Mae? I admit I thought the show was very funny, but getting to see Ellie each week was a nice bonus.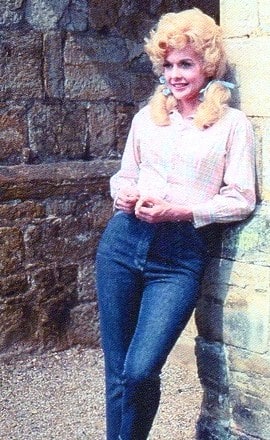 How did her skin look so soft using Granny's lye soap?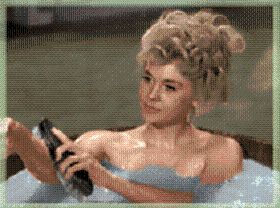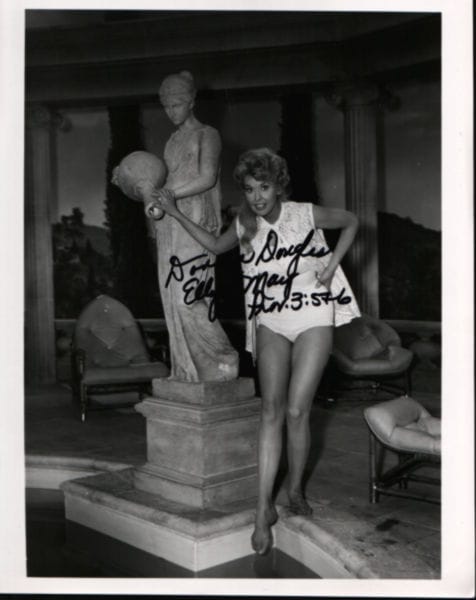 Donna Douglas is from Louisiana and, as a teenager, won the beauty pagent titles of Miss Baton Rouge and Miss New Orleans.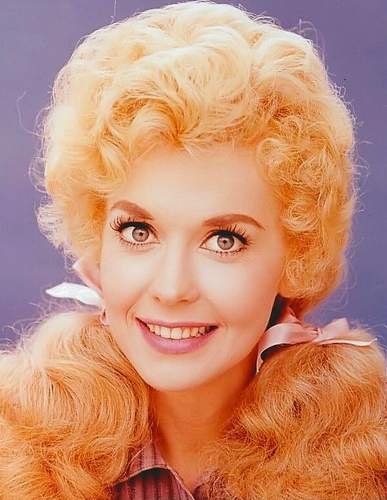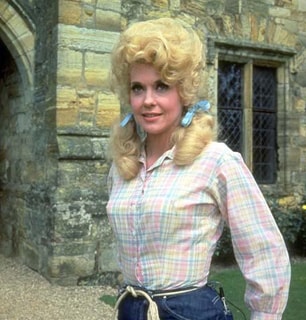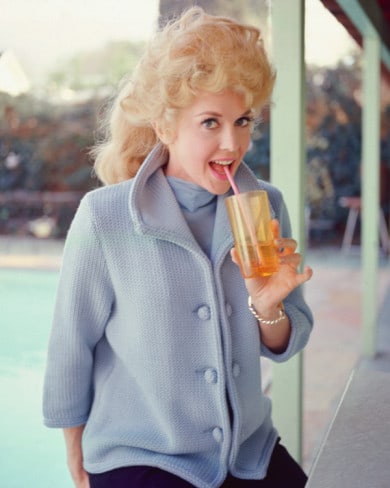 On the show Elly was a critter-happy tomboy who could whip the tar out of Jethro any day of the week!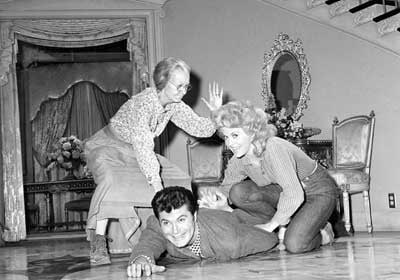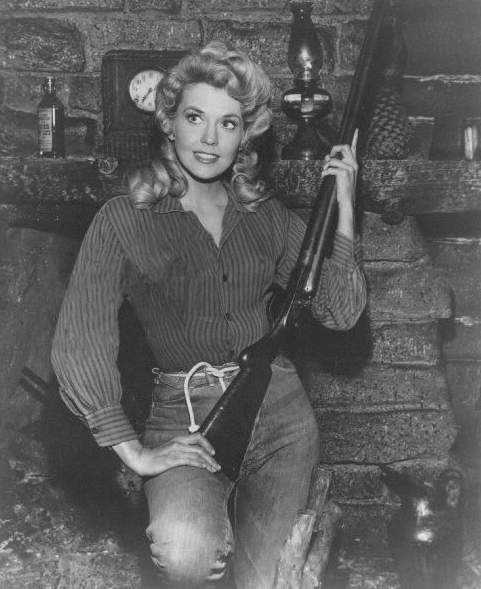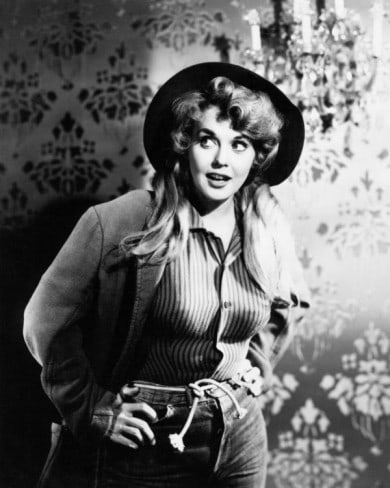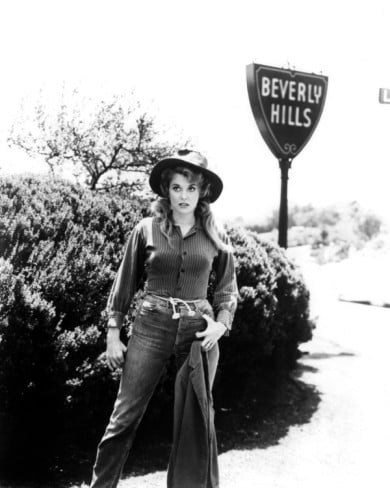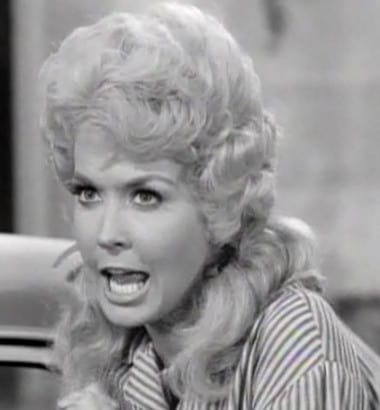 This is how Critter-Loving Elly has a turkey for Thanksgiving Dinner.
Elly on a bubble gum card.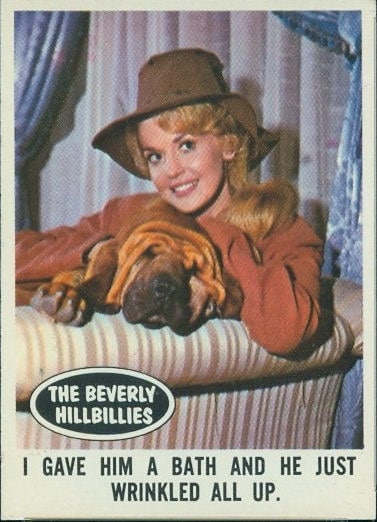 Donna appeared in some early movies with stars like Elvis and Dean Martin. Here she is from a classic 1960 episode of Twilight Zone.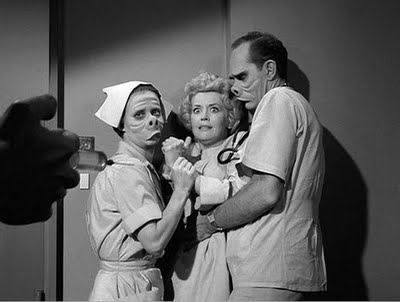 Her post-Beverly Hillbillies career suffered because, as a devout Christian, Douglas refused to do any roles where her character was put in sexual situations. She also turned down some big night time soaps because they were too trashy. She has made news lately by filing a lawsuit against Mattel for producing a Beverly Hillbilly Barbie allegedly using her likeness without her permission.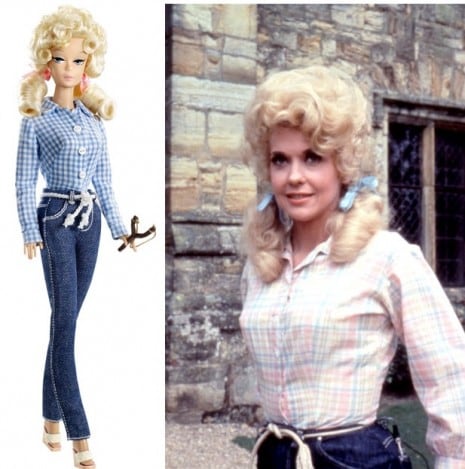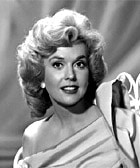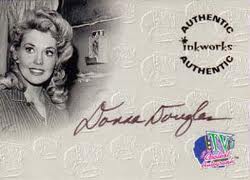 Add items to section
The Bradley Girls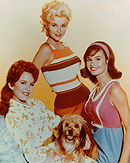 This was another sitcom from the creator of The Beverly Hillbillies, Paul Henning. It centered around a rural hotel whose main attraction for staying was the owner's 3 beautiful daughters.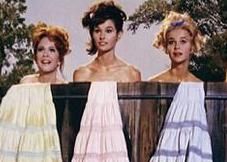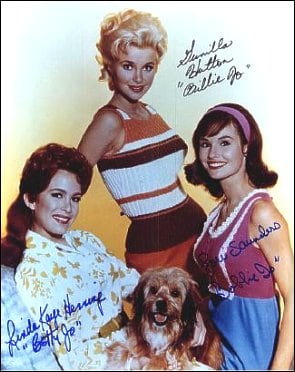 Even as a kid, I thought this show was corny. But the girls were nice to look at. In 1960s stereotypical style, there was a sexy, but not too smart Blonde, a level headed, but somewhat naive Brunette, and a Red Headed tomboy.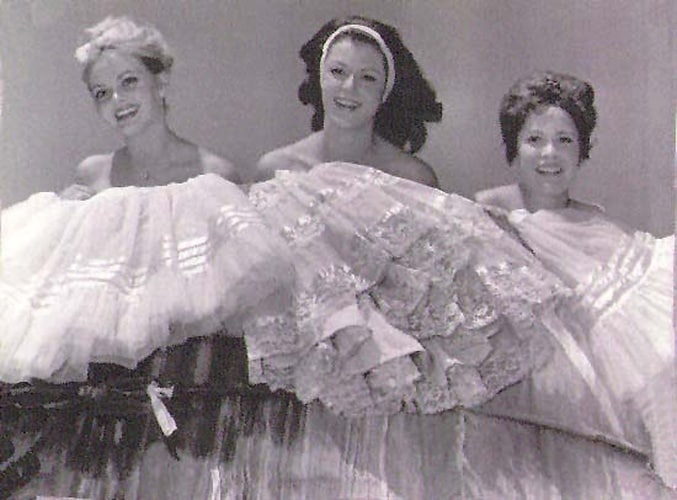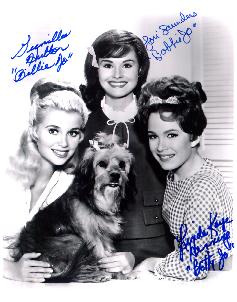 The oldest, Billie Jo was supposed to be the sexiest, and all the local boys competed for her attention. On the show she was played by Jeannine Riley then Gunilla Hutton, and finally by Meredith MacRae for the remainder of the series.
Jeanine Riley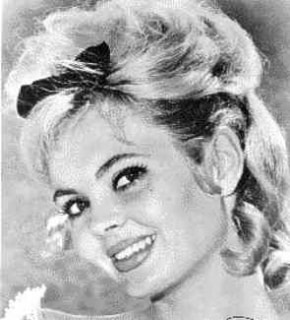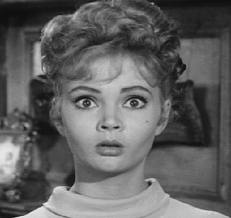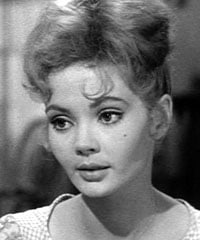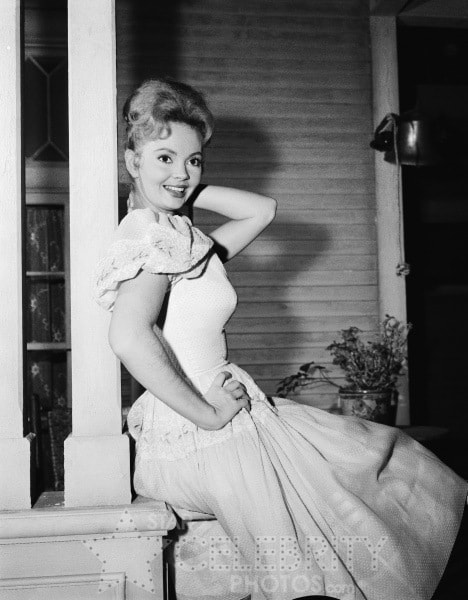 Gunilla Hutton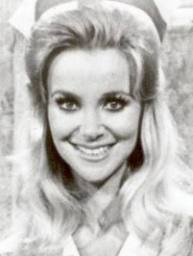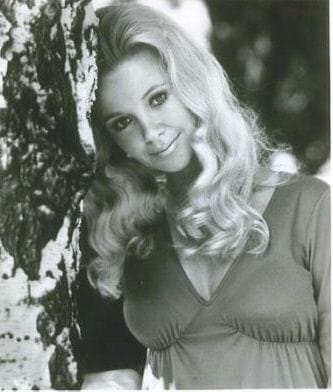 Meredith MacRae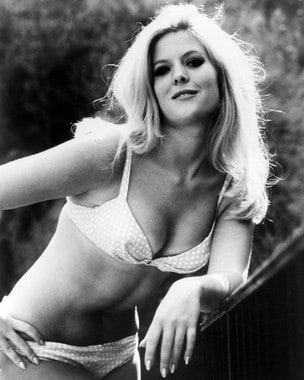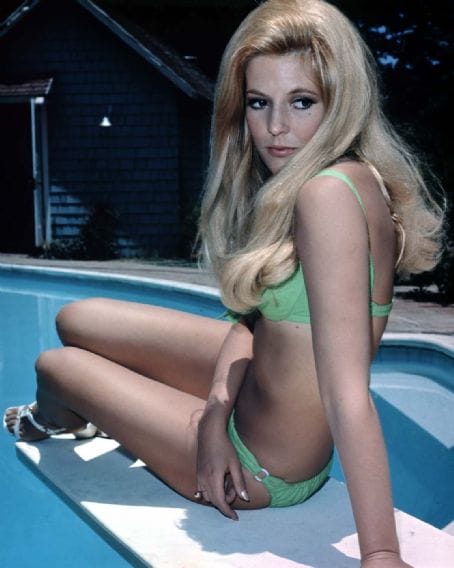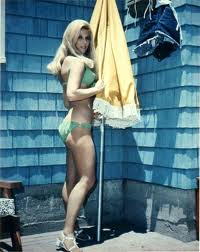 The middle sister, Bobbie Jo was the more sensible one. She was a very smart student at school, but kind of naive when it came to boys and relationships. She was played for the first 2 seasons by Pat Woodall. Lori Saunders, Who was my favorite Bradley sister, took over the role for the 3rd season and played it until the end of the run.
Pat Woodall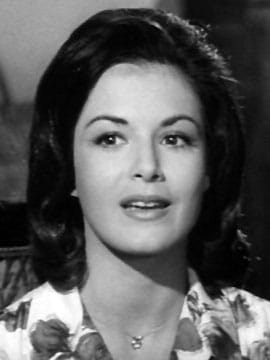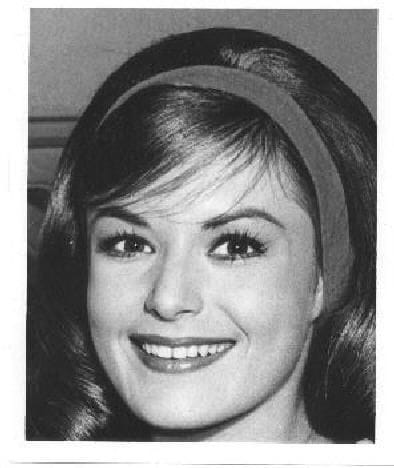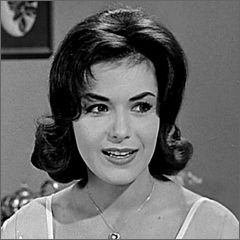 Lori Saunders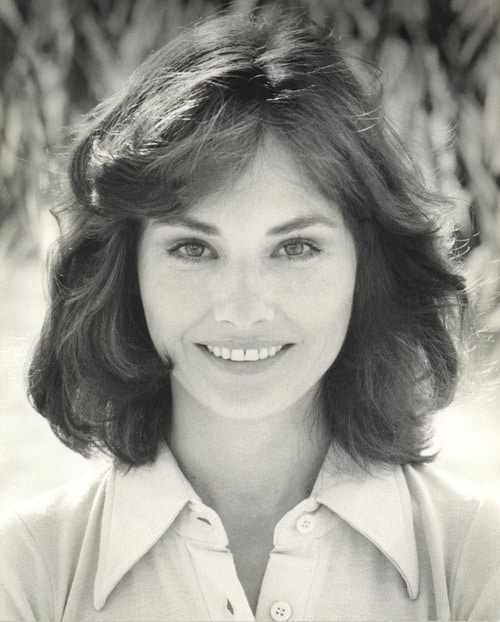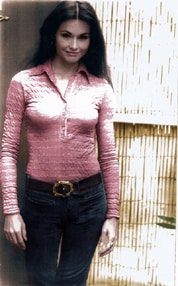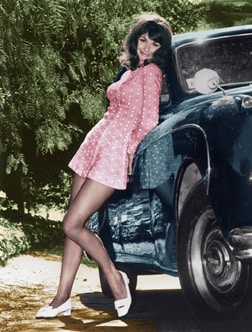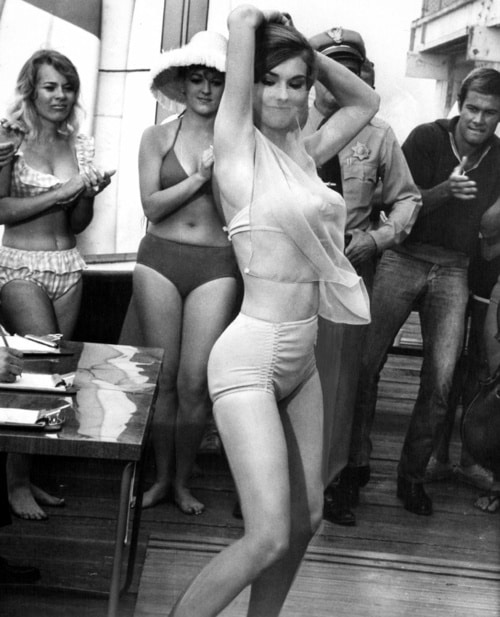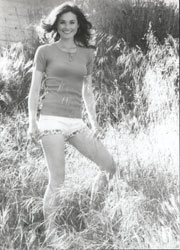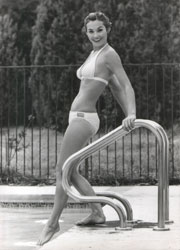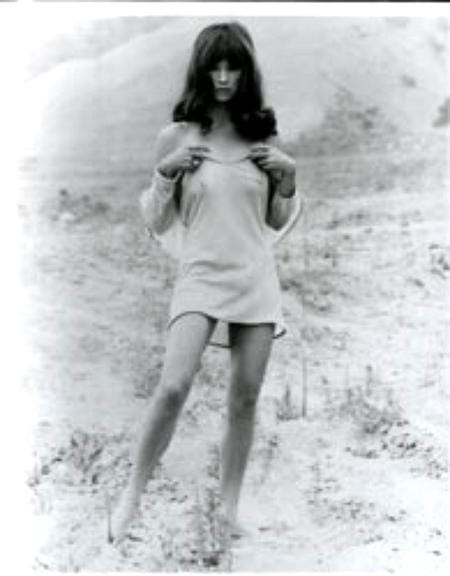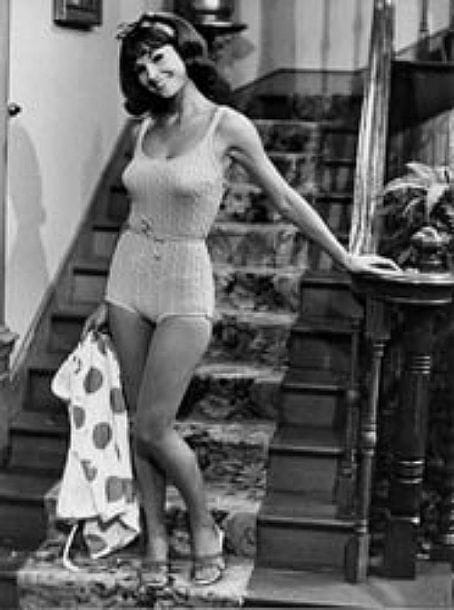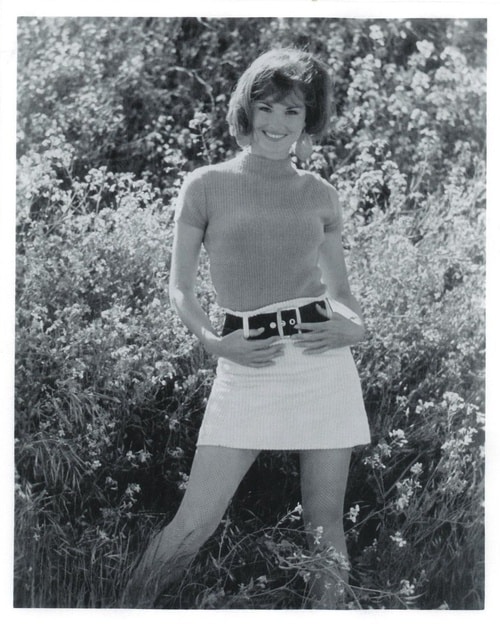 The youngest sister, Betty Jo Bradley, was the tomboy. She would rather play baseball or run the local steam engine than chase boys. She was played throughout the entire run of the series by Linda Kaye Henning. I never understood the appeal of Linda Kaye. She wasn't ugly, but she certainly was not on the same level as Jeannine, Gunilla, Meredith, Pat, or Lori. I still say the only reason she got this role was because her father is the creator and producer of the show. I think of her as a 1960s Tori Spelling. Her character did mature in the later seasons, when she became the only sister to get married and have babies.
Linda Kaye Henning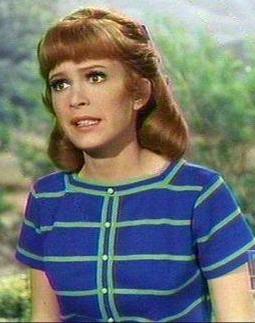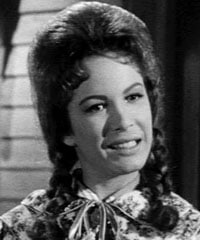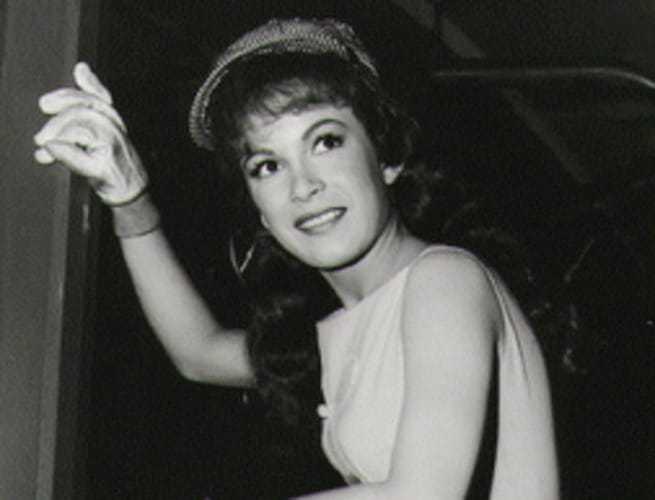 An early promo picture of the Tomboy, the Flirt, The Good Girl, and the engineer of the Cannonball.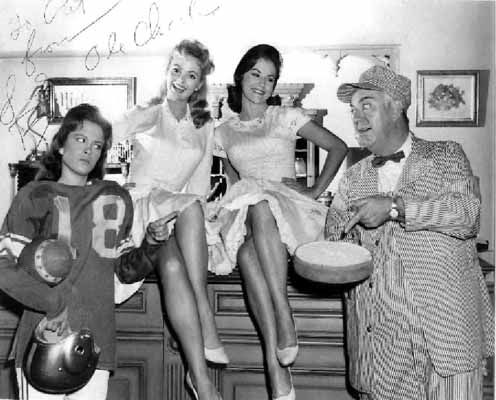 Some more shots of the original sisters, Pat, Jeannine, and Linda Kaye.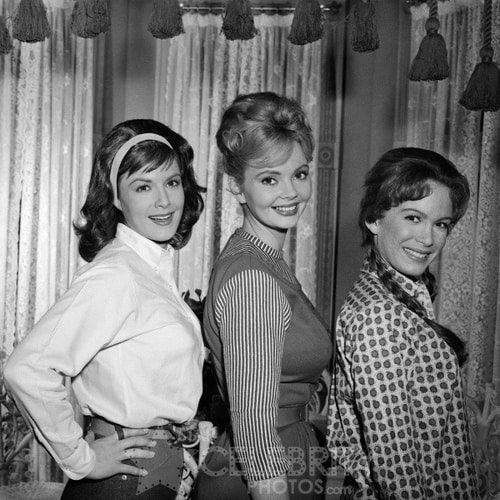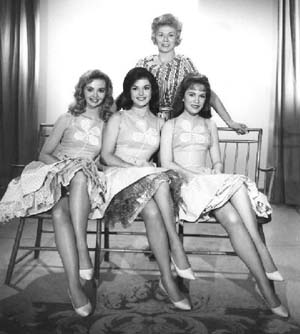 Here's one with Gunilla.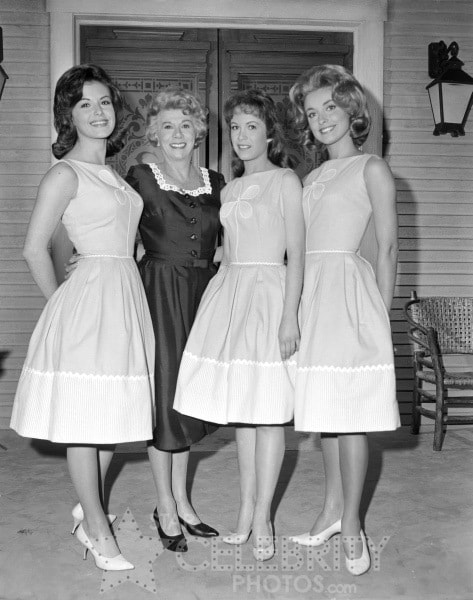 This has Gunilla and Lori.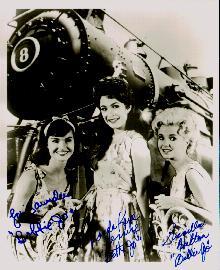 And this was the final Line up with Lori and Meredith.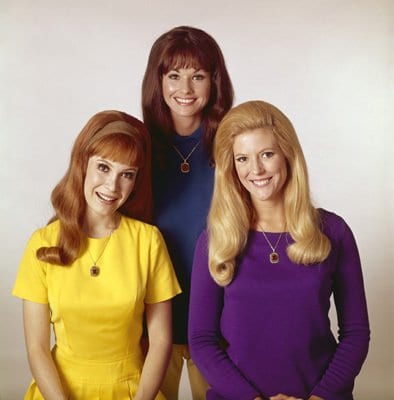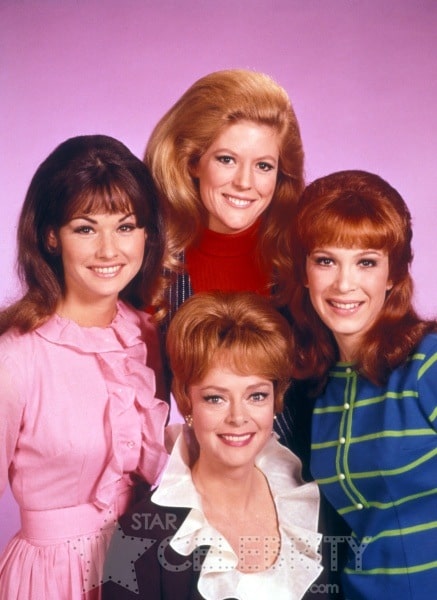 The show shifted gears at one point and became very musical. The girls often got to sing a number and sometimes even two. They began making appearances on talk and variety shows and even county fairs where they would perform. They even cut a couple of records.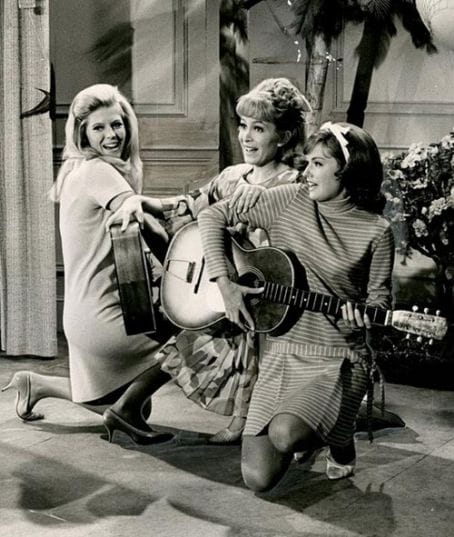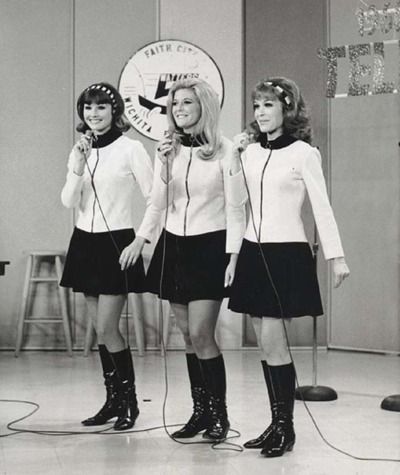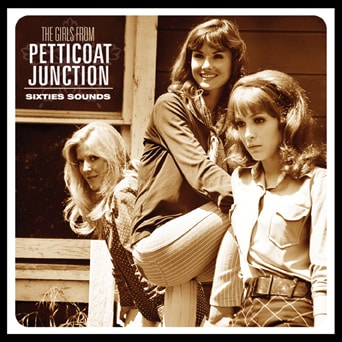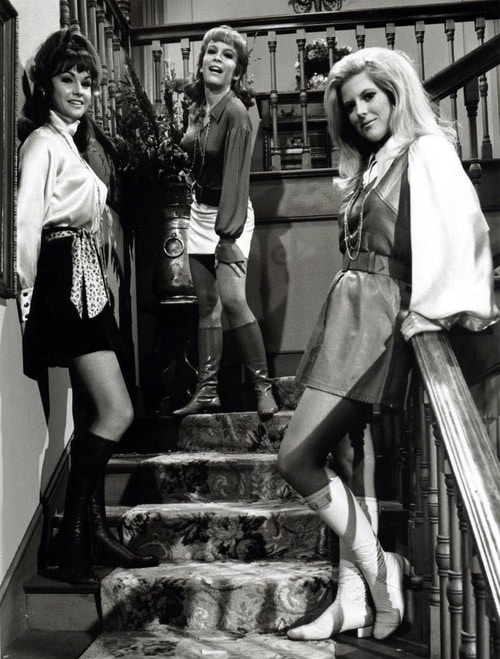 Add items to section
Dawn Wells & Tina Louise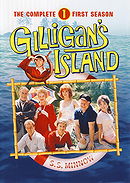 This sitcom sparked the eternal question: Ginger or Mary Ann? I was always in the Mary Ann camp. Ginger may have been a glamorous movie star, but Mary Ann sure was cute in those short shorts.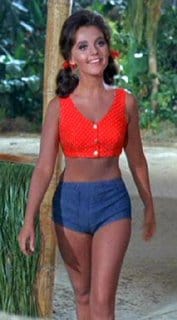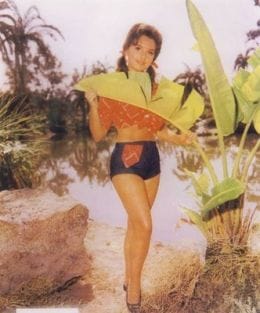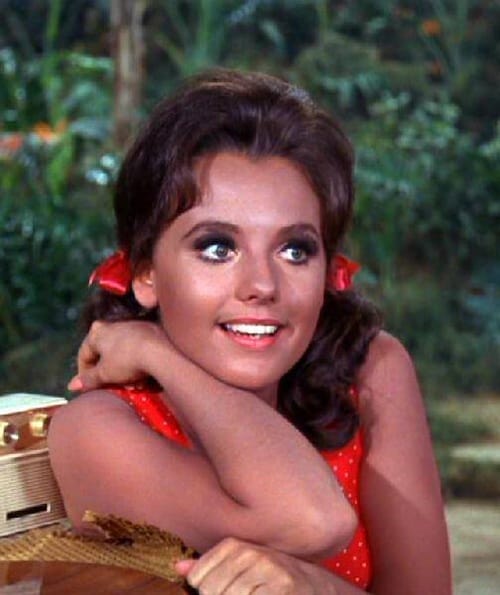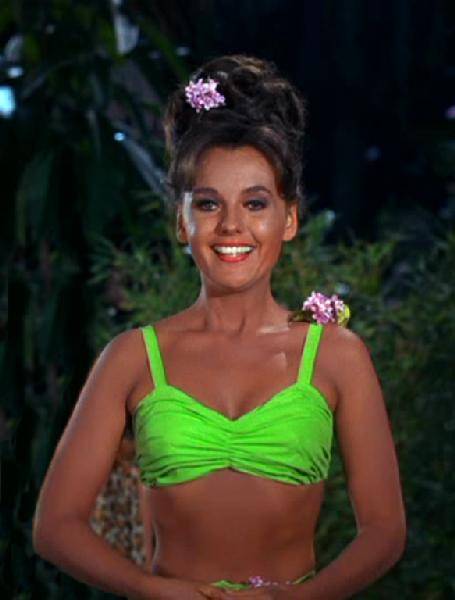 To be fair to all in the Ginger camp, I admit she was able to fill out a bikini very nicely as well.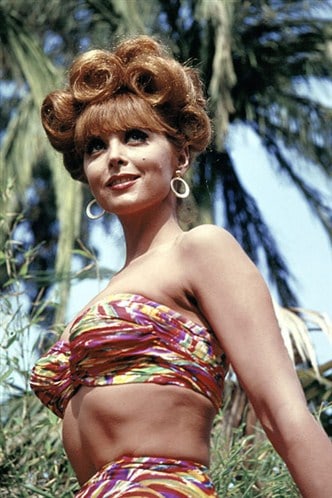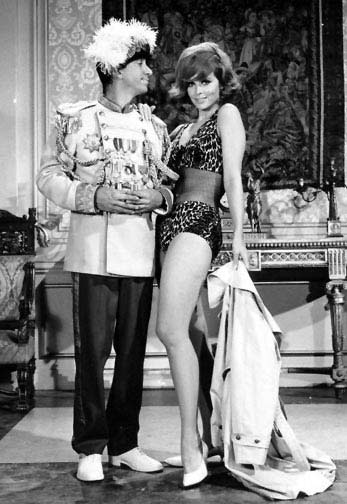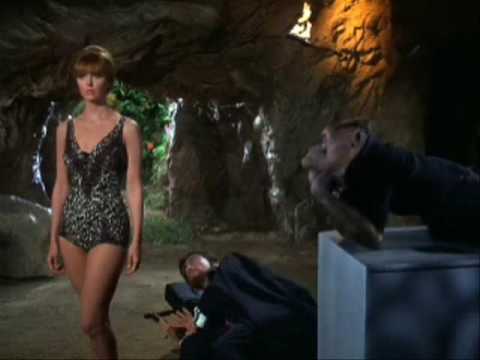 But then again, so could Mary Ann.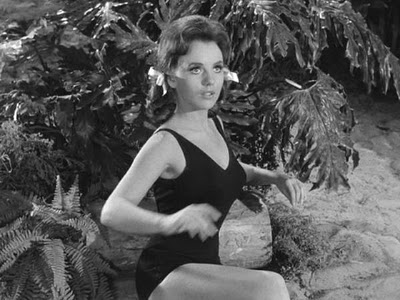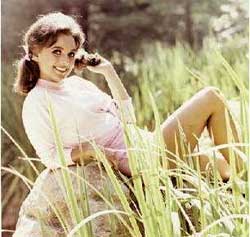 Ginger was very glamorous.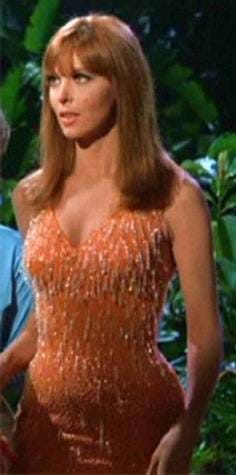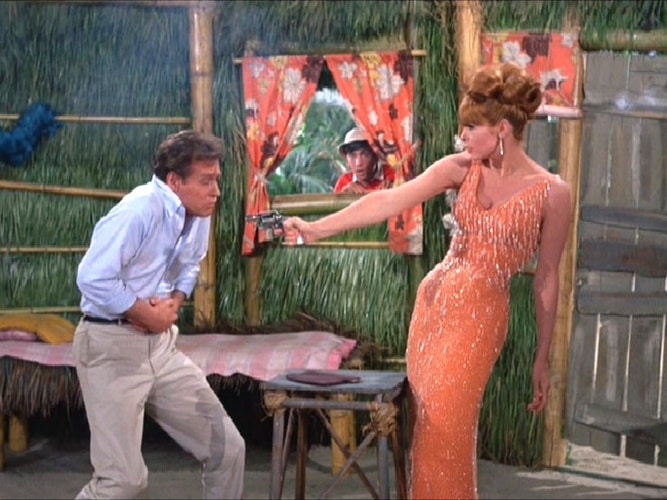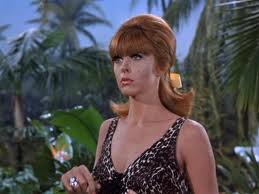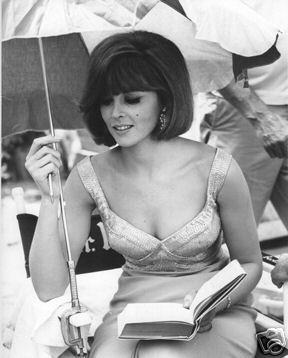 But Mary Ann was the down to earth girl you could really get close to.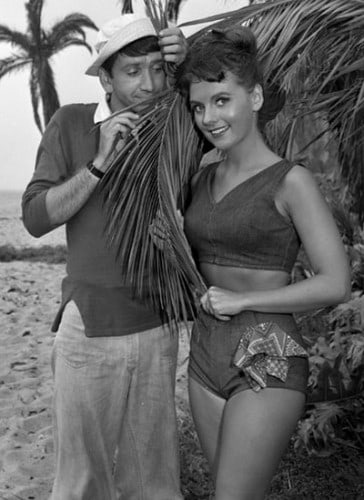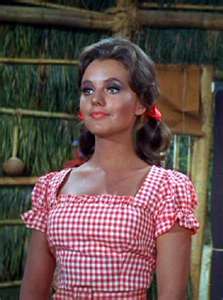 And she could get glamorous when she wanted.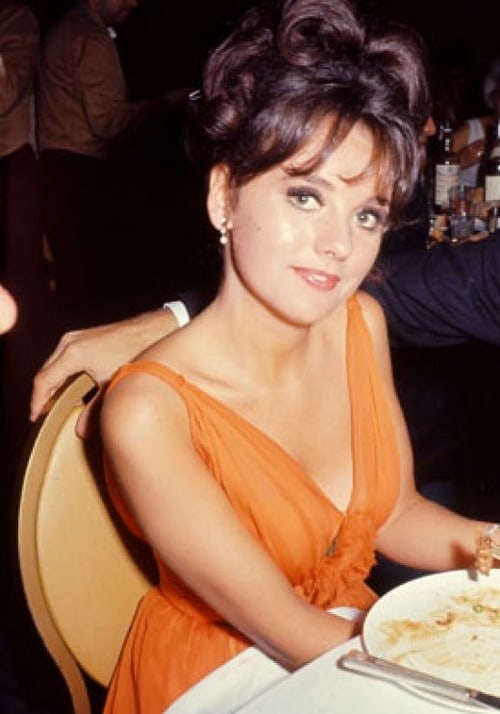 Here is Tina on a signed bubblegum card.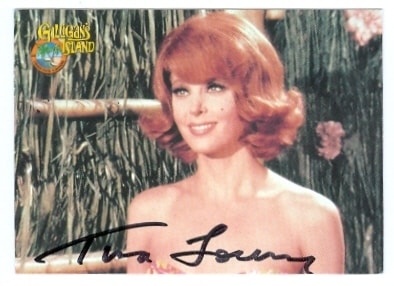 And here she is as you've never seen her on Gilligan's Island!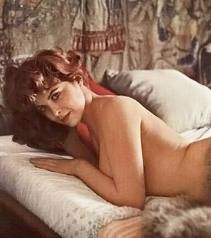 So which would you choose on a desert island?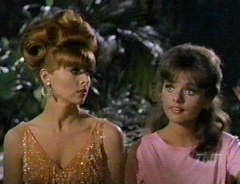 Actually, there were 3 chicks to choose from.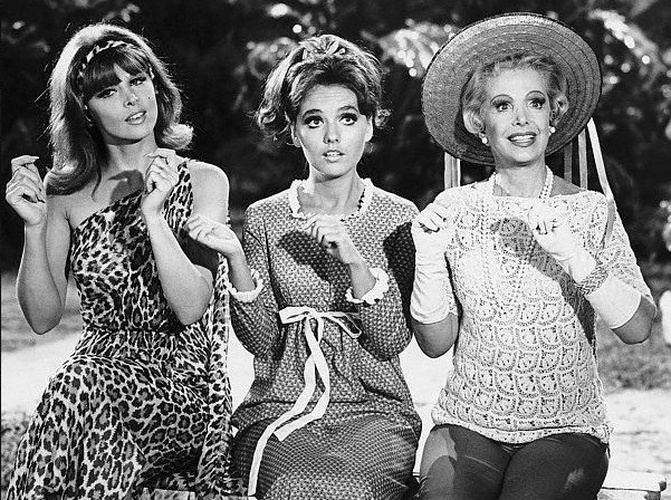 Giiligan says,"Why do I have to choose?"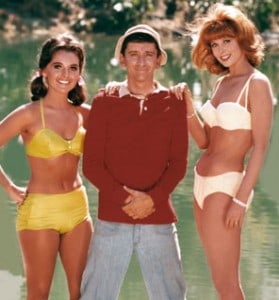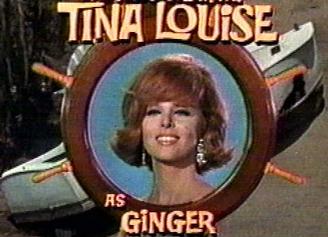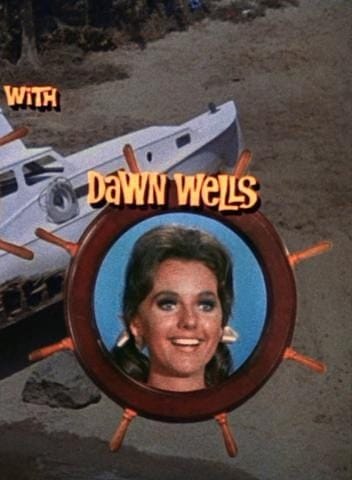 Add items to section
Beverly Owen & Pat Priest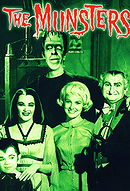 Beverly Owen was the original "plain" niece of the Munster family, but she was replaced after 13 episodes at her own request.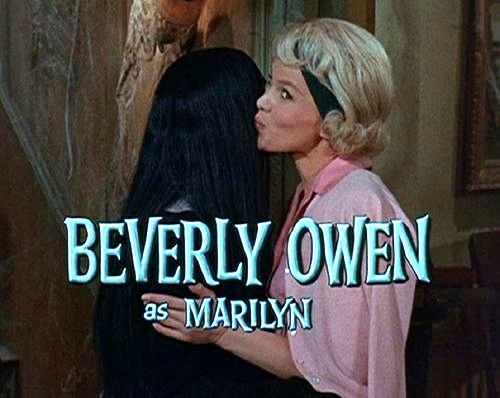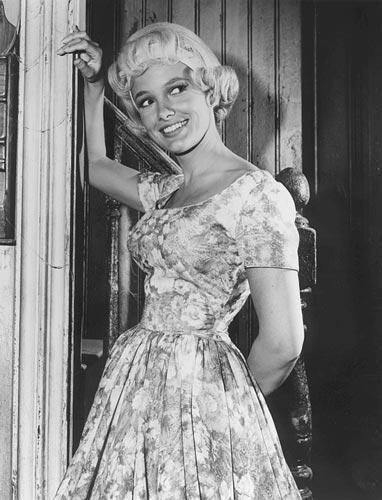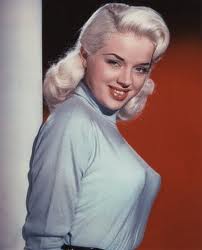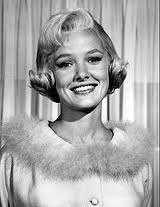 She was replaced by the more popular Pat Priest, who played the role of Marilyn for the remaider of the series' run.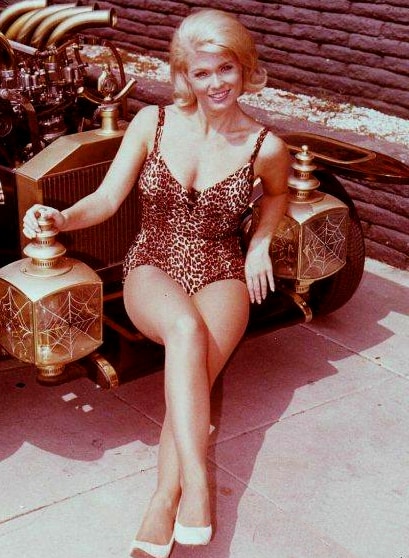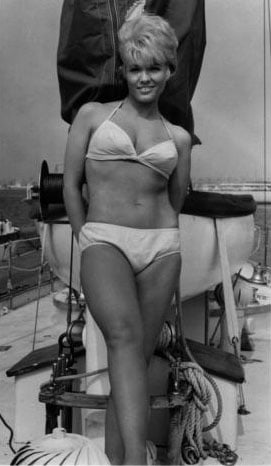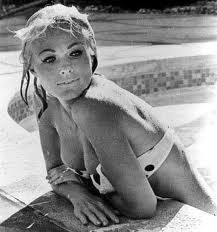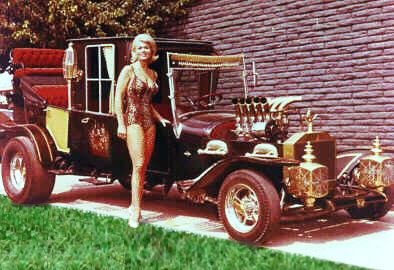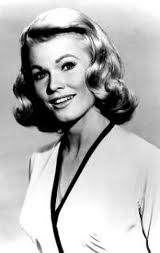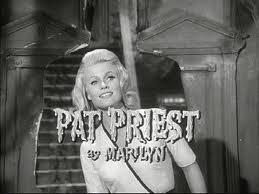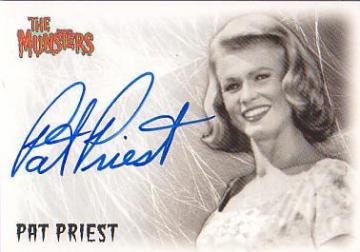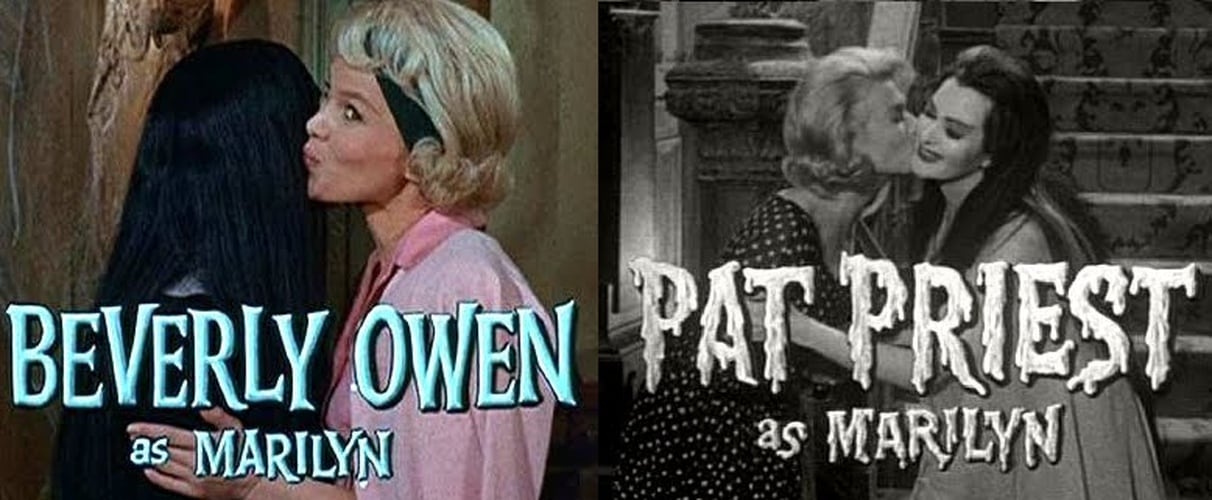 Add items to section
Barbara Bain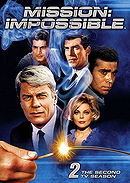 If there was any doubt that Bain would be used by the team for her sex appeal, they were all put to rest by her first entrance from the pilot episode shown below.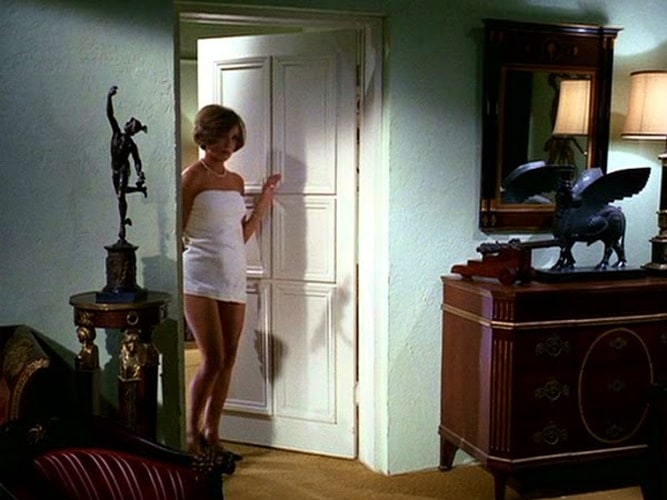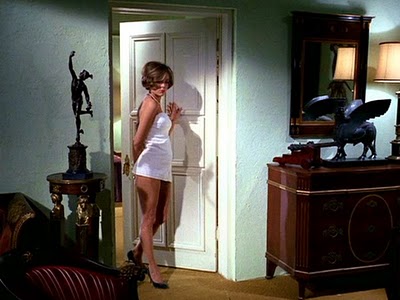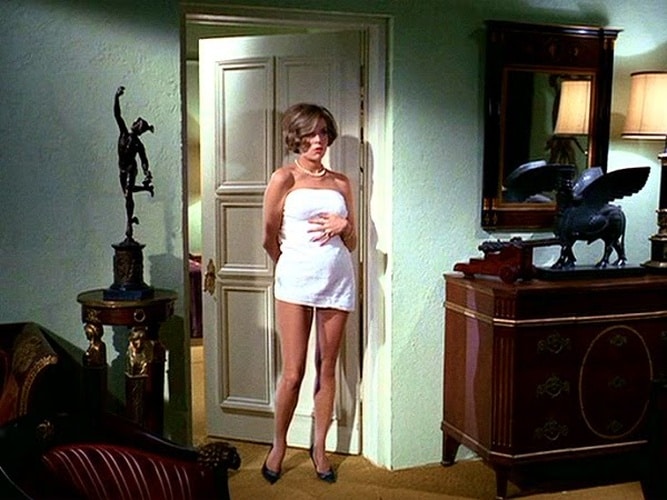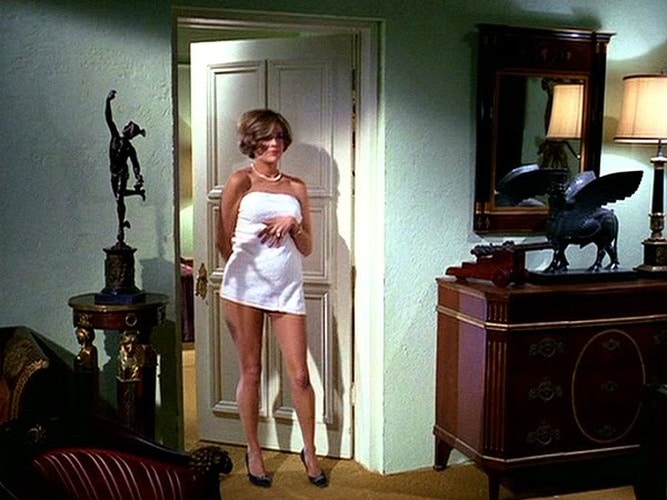 With her sultry looks and smokey eyes, they could use her for the sophisticated...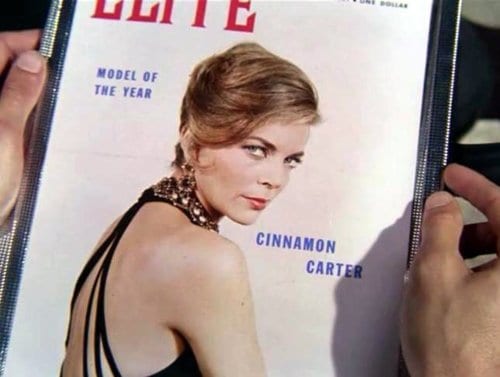 ...or the slutty."Let me show you a trick Bill Clinton taught me!"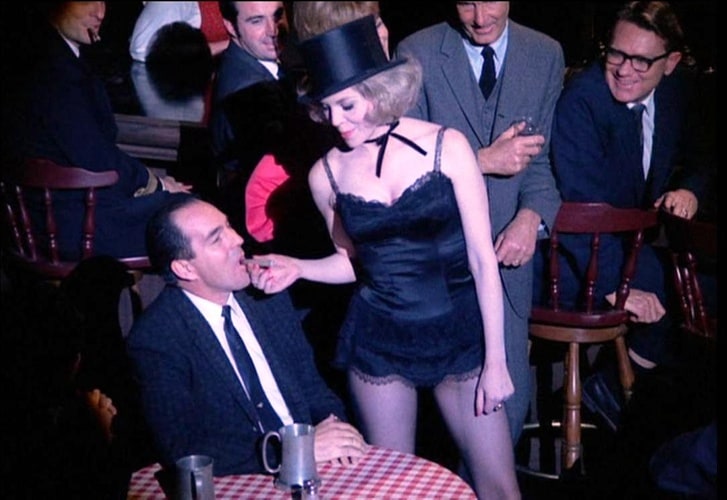 No one could smoke more suggestively than her.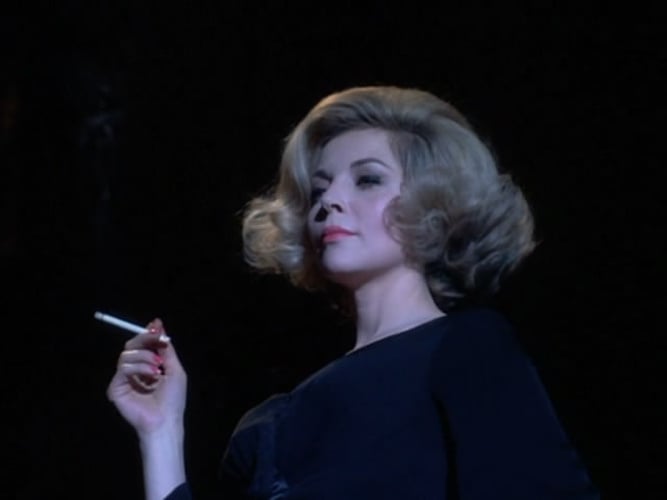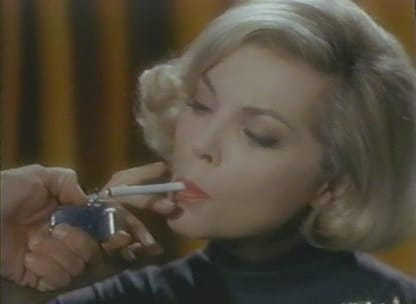 And like the other undercover ladies, she had her share of sexy disguises.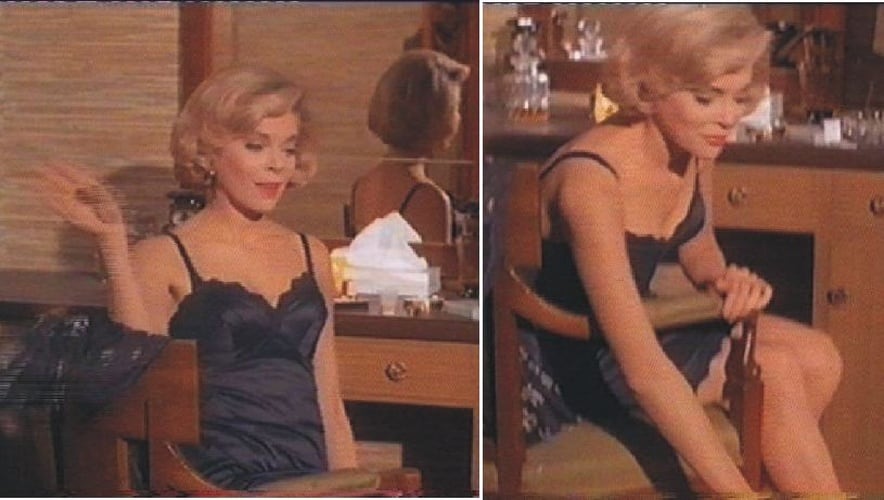 Here is a tribute to the ladies that launched millions of adolescent dreams and fantasies. Even when we weren't quite sure of what we were fantasizing about.
Added to

31 votes
Awesome People List
(85 lists)
list by SwornShadow
Published 8 years, 9 months ago

7 comments