The Evolution of Lindsay Lohan

Add image to section
Disney Darling

Add image to section
Hollywood Beckons

Add image to section
Rising Star

Add image to section
Hot Babe

Add image to section
Hot Mess

Add image to section
The Fall From Grace

Add image to section
Trigger Happy?

Add image to section
Her Career Going Up In Flames?

Add image to section
Channeling Liz?
Her ill-fated attempt at a career reboot was a telemovie about Elizabeth Taylor's rocky relationship with Richard Burton
Load more items (21 more in this list)
Giving yet
ANOTHER
celebrity the TrekMedic-style "Evolution" treatment.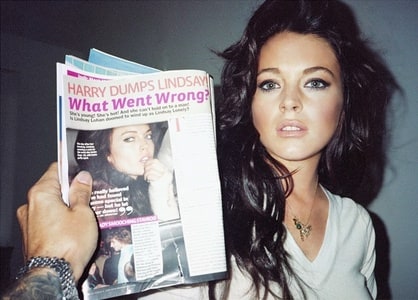 But also chronicling the massive and rapid downfall of such a promising starlet
Added to

16 votes
Say You Want An Evolution
(9 lists)
list by TrekMedic
Published 8 years ago

1 comment