1

vote
Episodes 1 - 35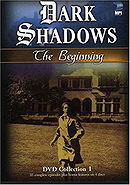 Staring: Joan Bennett, Louis Edmonds, Nancy Barrett, Mitchell Ryan, Kathryn Leigh Scott, David Henesy, Joel Crothers, Mark Allen, George Mitchell, Frank Schofield, Elizabeth Wilson, Conrad Bain, Michael Currie, Joseph Julian, and Alexandra Moltke.


Add items to section
Disc 1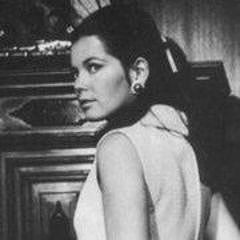 Episode 1
Victoria Winters travels from New York to Collinsport and arrives at Collinwood to serve as governess to young David Collins. The mysterious Burke Devlin arrives on the same train.
Episode 2
On Widows' Hill, Victoria meets Roger Collins, who is disturbed to learn that Burke Devlin arrived in town on the same train
Episode 3
Burke attempts to obtain information on the Collins family from Joe Haskell, Carolyn Stoddard's boyfriend
Episode 4
Elizabeth Collins Stoddard and Roger question Victoria, who later meets David Collins.
Episode 5
Victoria tells Carolyn about her background as an orphan. Sam Evans relates the story of Josette.
Episode 6
Victoria attempts to learn why she was hired. Matthew Morgan accuses her of snooping.
Episode 7
After Burke visits Sam, Roger is convinced that Burke has returned to cause trouble for him.
Episode 8
Carolyn admits to Joe that she loves him and he proposes to her that they marry.
Episode 9
Carolyn tells Victoria the legend of Widows' Hill. Carolyn goes to the Collinsport Inn to see Burke.

Add items to section
Disc 2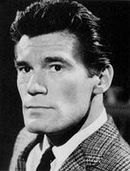 Episode 10
Roger insists that David should be sent away. Burke deceives Carolyn on why he returned.
Episode 11
Burke assures Elizabeth he has not returned to cause trouble but he inquires about buying Collinwood.
Episode 12
Roger tells Victoria the legend of the widows. Maggie is upset not knowing what is troubling her father.
Episode 13
Victoria catches Burke in the garage standing by Roger's car. Elizabeth and Roger are skeptical of Burke.
Episode 14
While Burke waits for Roger to join him at the Blue Whale, he visits with Carolyn and Joe.
Episode 15
David is convinced his father hates him. On his way to town, Roger loses control of his car and crashes.
Episode 16
Elizabeth is appalled to learn that Carolyn went to the Blue Whale to see Burke.
Episode 17
David has a nightmare about Roger's accident. Bill Malloy is certain the crash was caused deliberately.
Episode 18
Roger takes Victoria to confront Burke. David examines an object he has hidden in his room.
EarlySparker's rating:


Add items to section
Disc 3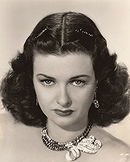 Episode 19
Elizabeth is upset at Carolyn's interest in Burke and informs her that Burke wants revenge.
Episode 20
Roger accuses Burke of causing his car accident. Victoria questions Roger's assumption of Burke's guilt.
Episode 21
Victoria receives a letter informing her that a private detective has investigated her background.
Episode 22
Burke persuades Sam to paint his portrait. Roger is angry that Carolyn doubts Burke's guilt.
Episode 23
Constable Carter investigates Roger's car accident. David grabs a wrench from the Collinwood garage.
Episode 24
Carolyn admits it was her idea to bring Burke to Collinwood and that he made no threats.
Episode 25
Elizabeth refuses to tell Roger her reasons for hiring Victoria. Victoria finds a hidden object.
Episode 26
The sheriff obtains a warrant to search Burke's hotel room in connection with Roger's accident.
Episode 27
Burke confers with his attorney, who has obtained financial information on the Collins family holdings.

Add items to section
Disc 4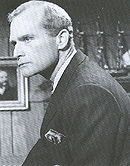 Episode 28
Maggie tells Roger that David was trying to get into Burke's room at the Collinsport Inn.
Episode 29
Burke finds David in his room and they become friends. Burke sees David hide an object in the room.
Episode 30
Roger finds it hard to believe that David may have been involved with his car accident.
Episode 31
Burke attempts to protect David, but later warns Victoria in private to beware of the child.
Episode 32
When the sheriff questions Elizabeth about David, she tries to protect her nephew.
Episode 33
Joe shows up intoxicated at Collinwood. Victoria goes to meet Burke at the Blue Whale.
Episode 34
Responding to Victoria's story about her past, Burke shows her the report his detective has furnished.
Episode 35
Sam tries to get out of painting Burke's portrait. Carolyn becomes jealous of Victoria.
EarlySparker's rating: