1

vote
86 Views Share:
Decade:
Rating:
List Type:
3x01 - Always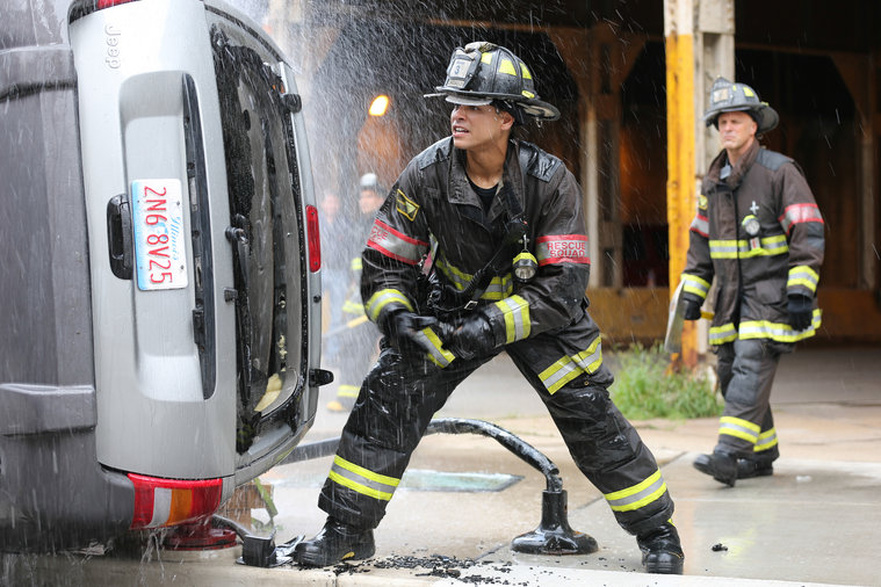 Boden forces members of Firehouse 51 to pull themselves back together in the aftermath of a harrowing fire explosion. While Severide goes missing for one week too many, Casey works to track down his whereabouts. Meanwhile, Newhouse brings some unexpected news regarding one of Mills' relatives while Herrmann and Otis make some new goals regarding Molly's. A new paramedic joins the team by the name of Sylvie Brett.
3x02 - Wow Me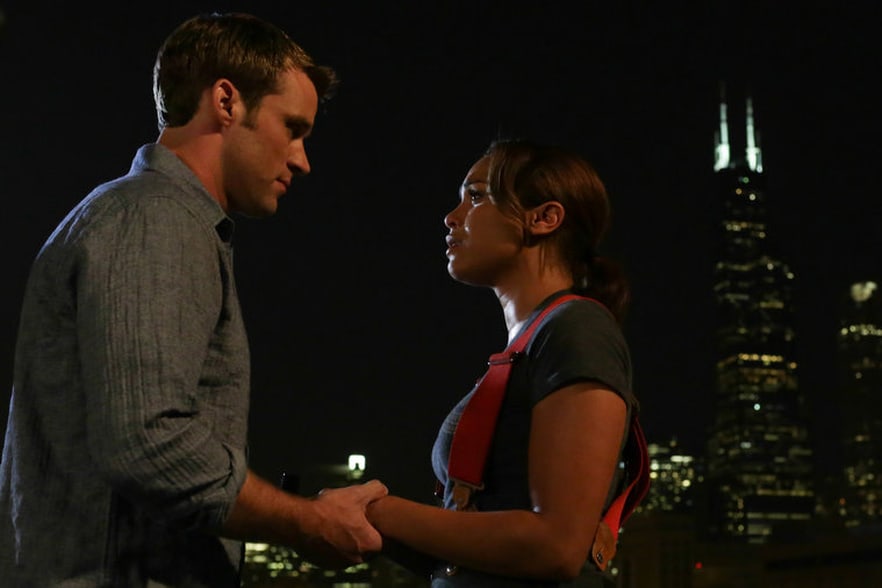 Lieutenant Severide returns to Firehouse 51, but he is clearly not his usual self and Dawson counts down the weeks until she gets started as a candidate at the Austin Firehouse. Meanwhile, Mills learns more about his father's family and Herrmann asks the rest of the Molly investors to come up with some new ideas to turn the business around.
3x03 - Just Drive the Truck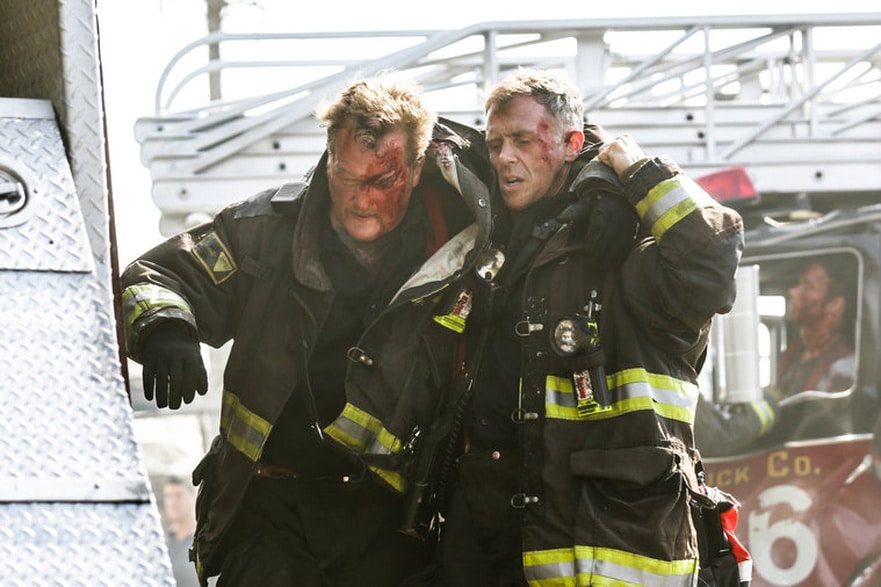 Tensions run high when trucks from two firehouses collide and fingers are pointed towards Cruz for his driving.
3x04 - Apologies Are Dangerous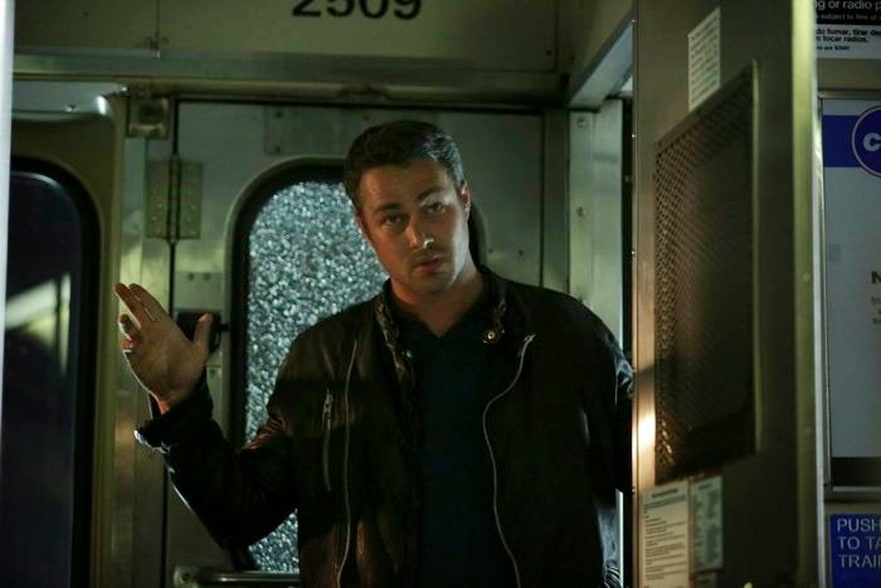 Dawson tries to strike a balance with Casey during her first day as a candidate. Meanwhile, Mills ponders an uncertain future; Severide faces his demons; and a city inspector visits Molly's.
3x05 - The Nuclear Option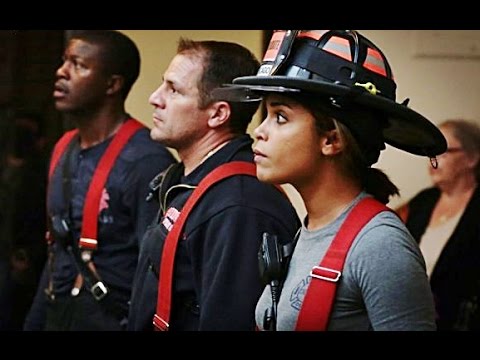 Lieutenant Casey deals with the fallout of his sister Christie's impending divorce. Meanwhile, Dawson and Mills settle into their new roles at Station 51. Elsewhere, Brett can't decide if she wants to leave Chicago and the Molly's crew still can't figure out how to get the food truck started.
3x06 - Madmen and Fools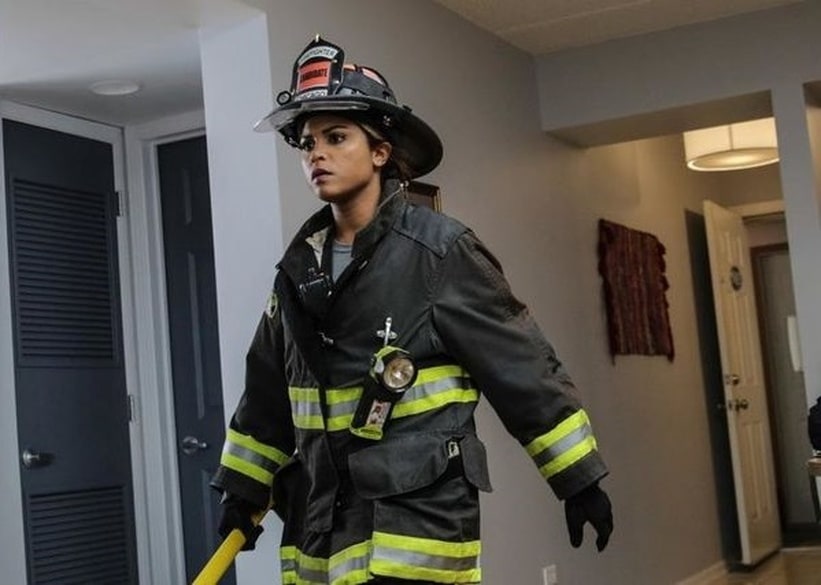 Casey faces his corrupt brother-in-law and Brett goes above and beyond to help a mother in need. Meanwhile, Mills get an education on unlicensed private investigation and Dawson begins training with Herrmann.
3x07 - Nobody Touches Anything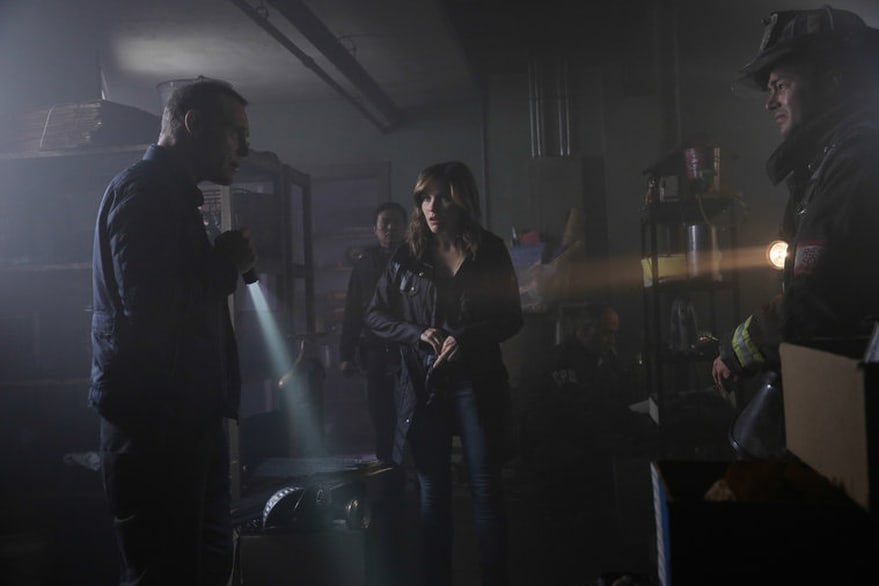 In part one of the crossover event with Law & Order: SVU (S16 ep7) and Chicago P.D. (S2 ep7), Severide returns from Vegas with a huge surprise.
3x08 - Chopper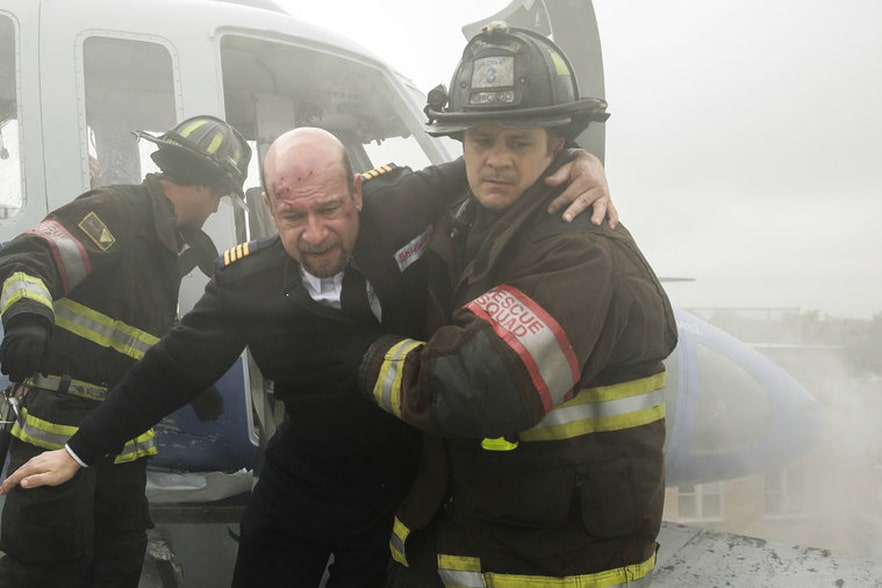 Firehouse 51 scrambles to save lives during a helicopter disaster.
3x09 - Arrest in Transit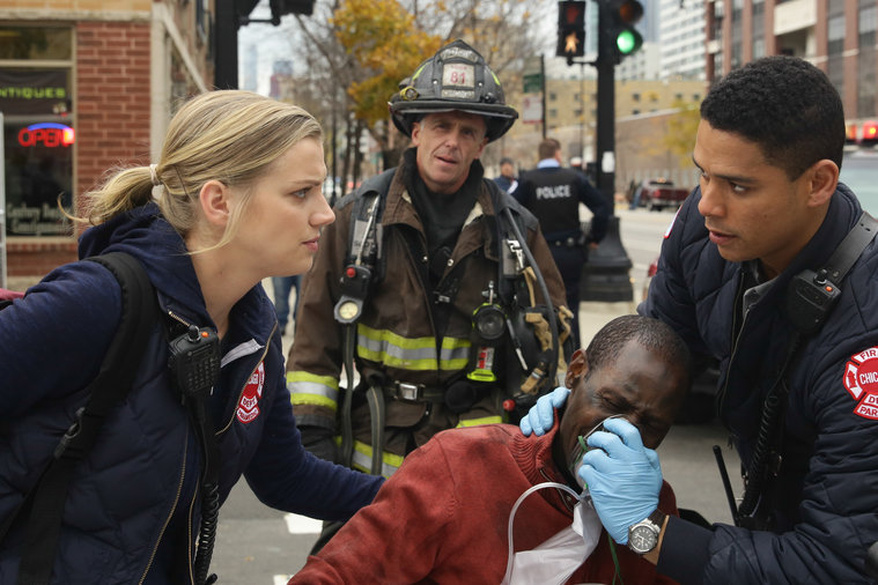 Dawson and Casey's relationship is tested as the team responds to a truck leaking hydrochloric acid in a busy intersection. Severide learns about Brittany's past. Mouch has dating troubles.
3x10 - Santa Bites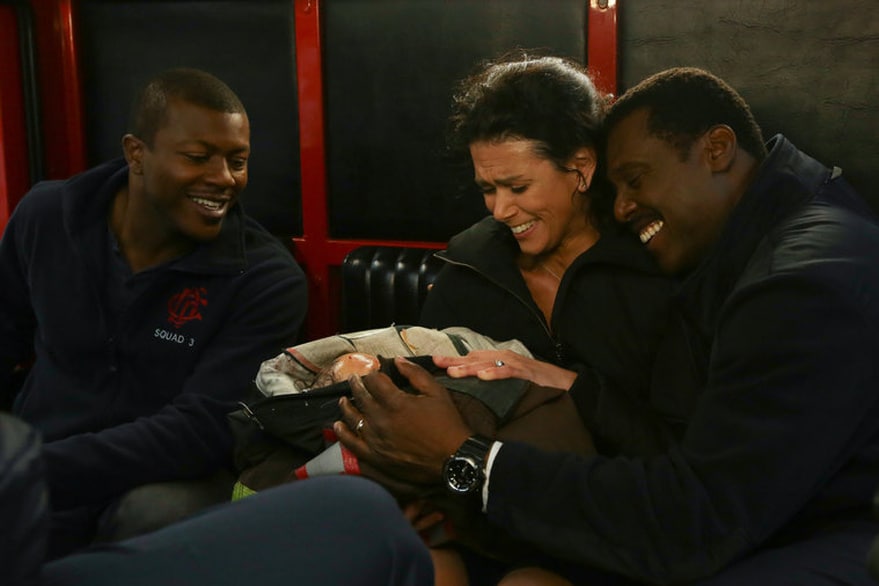 A house fire puts a couple in danger; Dawson and Casey are pushed further apart by an unsettling surprise; the Chicago Holiday Fest gives Molly's II a chance to shine; the Chicago FD Chaplain hopes to find out a local soup kitchen with "fill the boot" donations.
3x11 - Let Him Die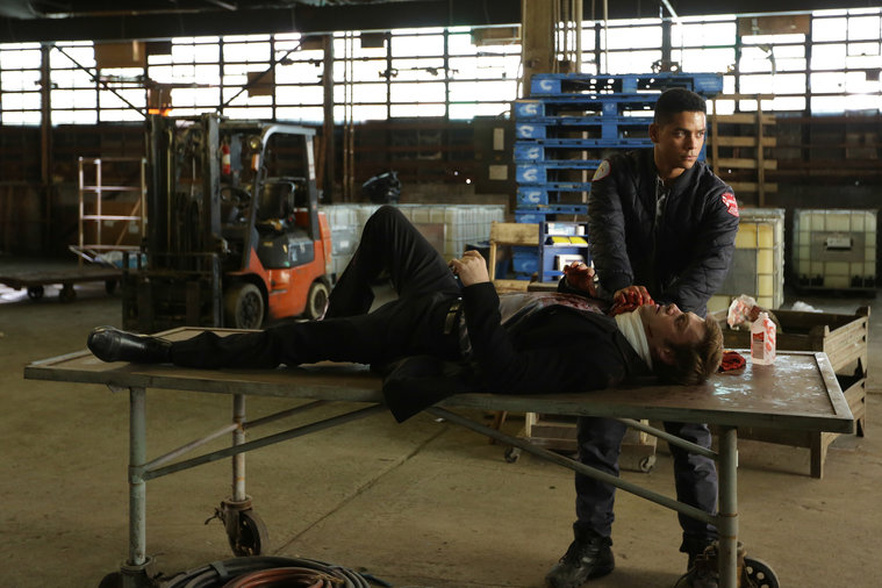 The firehouse receives unsettling news when two of their own come up missing following a routine call, prompting members of Chicago P.D. to lead the search. Meanwhile, Casey and Dawson have a hard time figuring how to juggle their personal and professional lives. Elsewhere, Chief Boden and Donna struggle with news that their newborn has potential complications and they receive a surprise out-of-town visitor
3x12 - Ambush Predator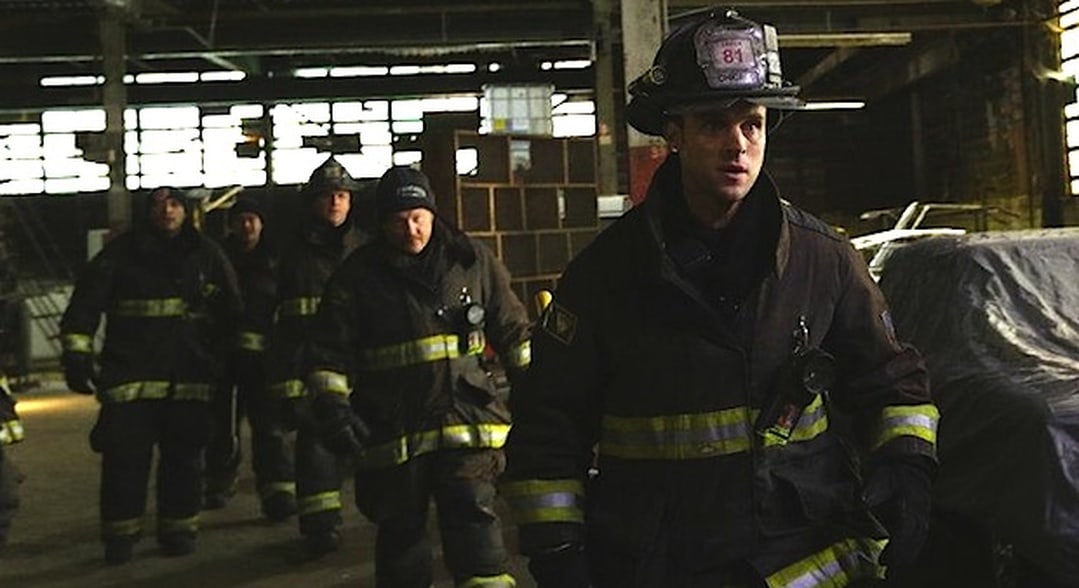 Severide and Dawson discover startling evidence found at a storage unit fire that appears connected to the fire that took Shay's life. Meanwhile, the firehouse bands together when Chaplain Orlovsky is the victim of a bad car accident.
3x13 - Three Bells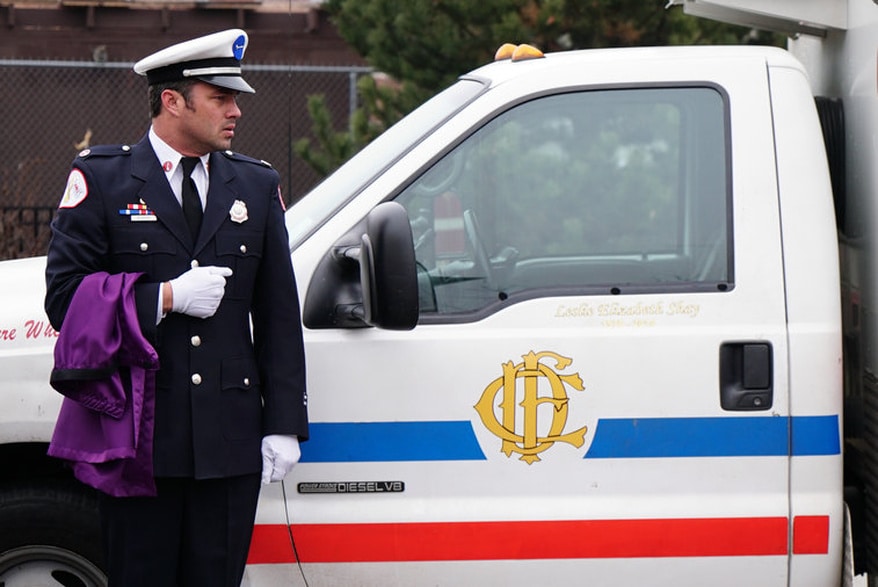 More clues emerge about the fire that killed Shay, leading Severide to a former nemesis; Shay's sister visits; Cruz is faced with a surprise; Boden tries to help his father.
3x14 - Call It Paradise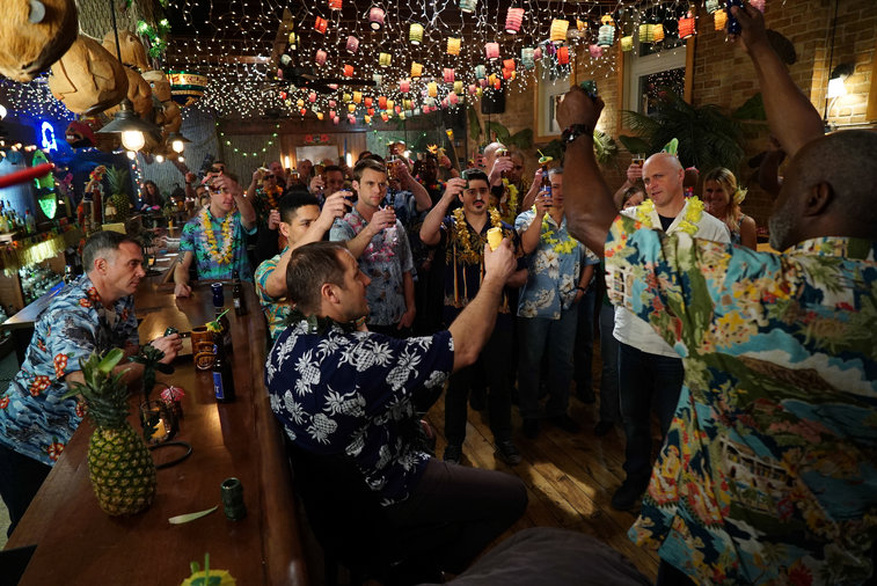 The pursuit of a missing teenager leaves Mills and Brett stranded in unforgiving elements; members of the firehouse care for an abandoned newborn; Severide receives an intriguing proposal; Boden is at odds with his father.
3x15 - Headlong Toward Disaster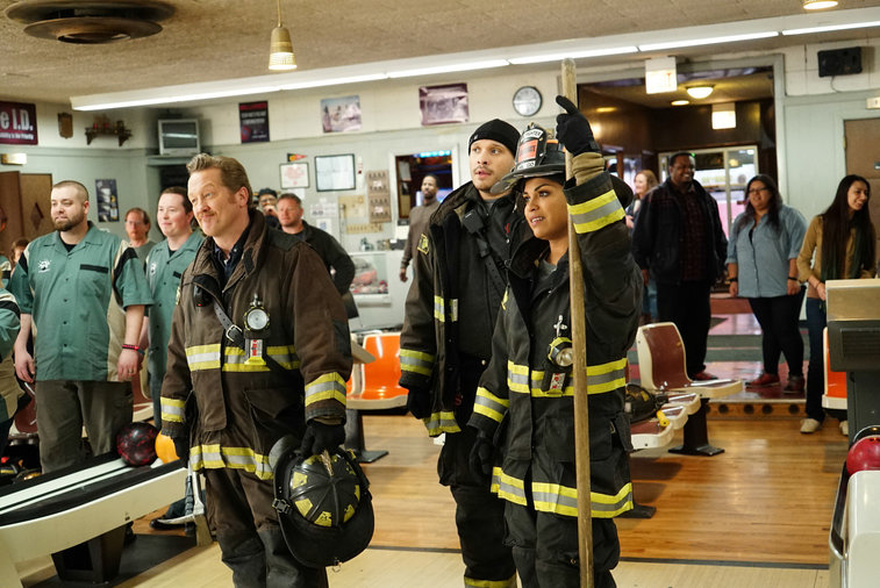 A temporary chief fills in for Boden, who is forced to take some time off for personal reasons; Lt. Severide deals with an unwelcome addition to the squad; Brett becomes close to a girl she previously rescued; Casey starts seeing a new woman.
3x16 - Red Rag the Bull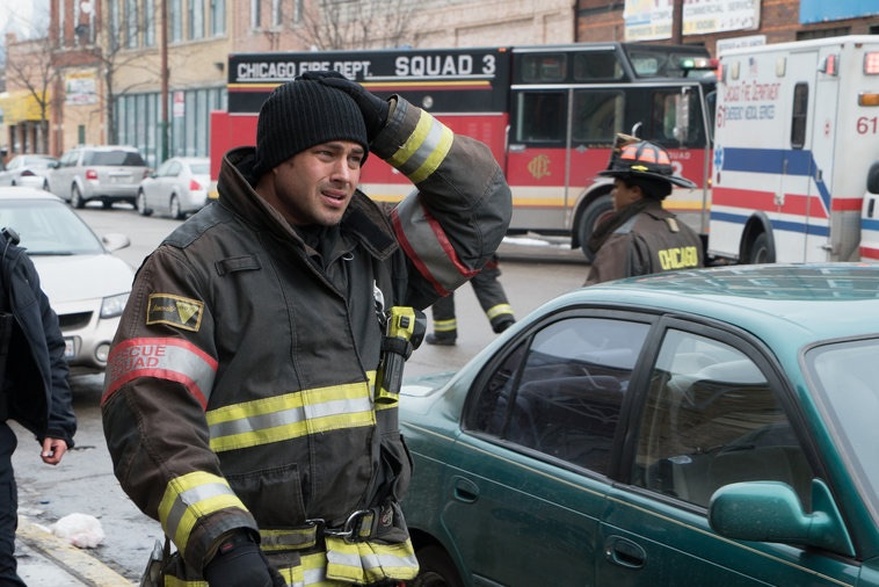 After a tactical error lands him in hot water, Chief Pridgen enlists Welch to help shift the blame to Casey.
3x17 - Forgive You Anything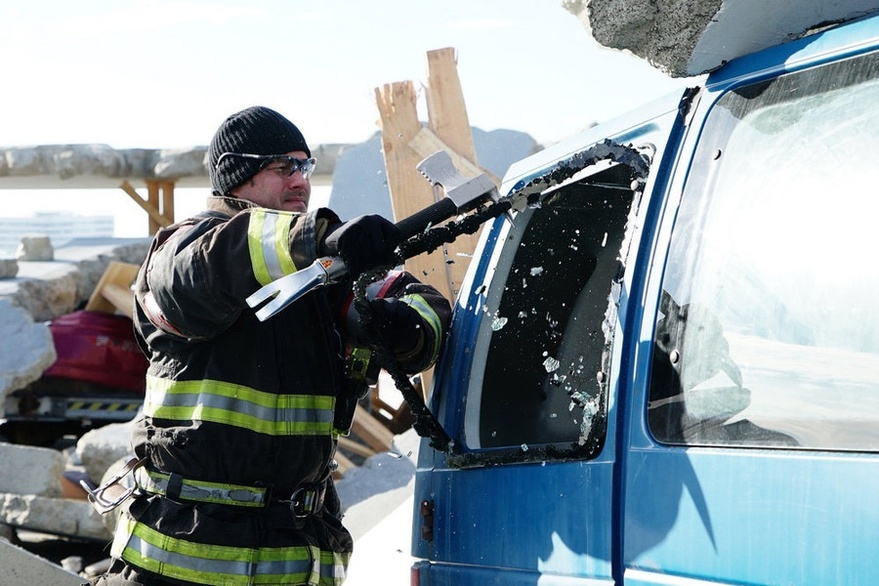 Severide talks to Chief Boden for an old friend who needs a second chance with the fire department; Mills endeavors to regain his active status; Brett and Dawson decide they need a night out.
3x18 - Forgiving, Relentless, Unconditional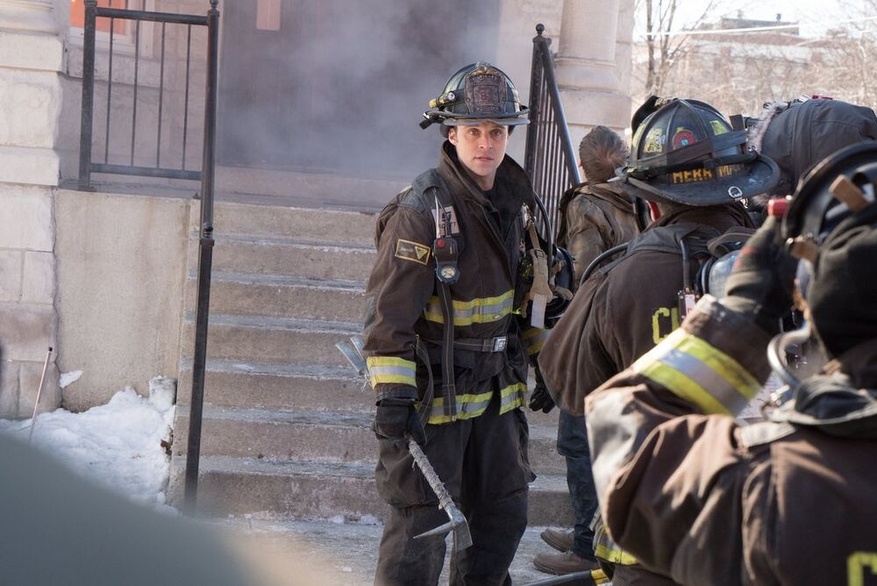 Herrman tries to rescue a toddler from a structure fire; Mills discovers unexpected news; Brett and Cruz's relationship reaches a critical juncture; Otis is surprised by some feelings that develop.
3x19 - I Am the Apocalypse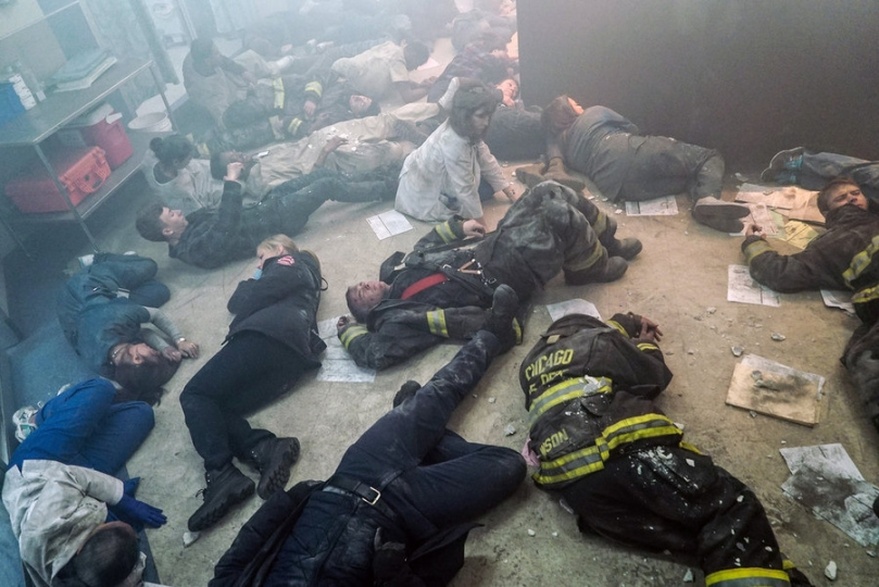 Members of Firehouse 51 transport victims of a gas leak to nearby Chicago Med; an armed patient claiming to be carrying a deadly airborne disease forces Chicago Med into lockdown.
3x20 - You Know Where to Find Me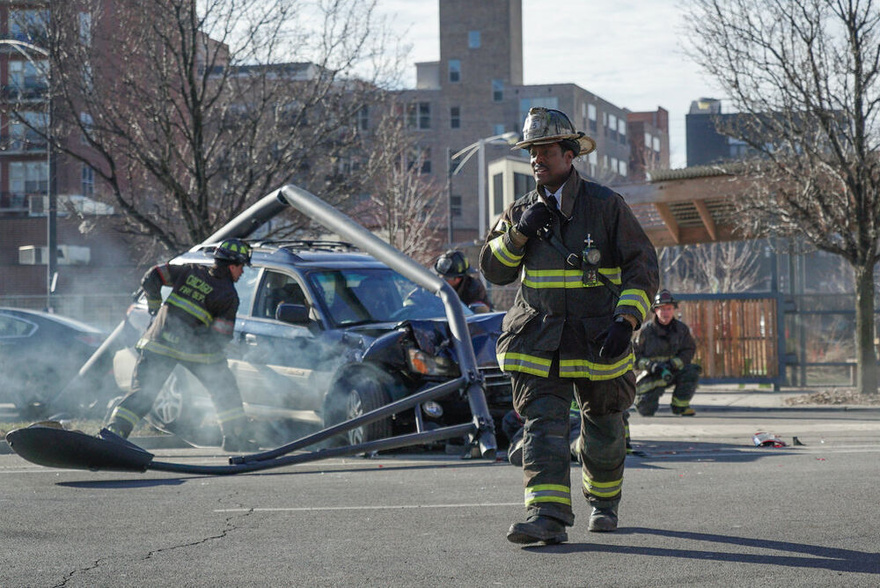 Mills tries to save a driver who's been seriously injured in a car accident. Meanwhile, Casey has doubts about the owner of a remodeled strip club and Hermann, Otis and Cruz prepare for the peewee hockey championship.
3x21 - We Called Her Jellybean

An apartment fire connected to a case of rape and attempted murder resembles an unsolved case in New York, so Sgt. Benson of the Special Victims Unit comes to Chicago to help Intelligence with the investigation.
3x22 - Category 5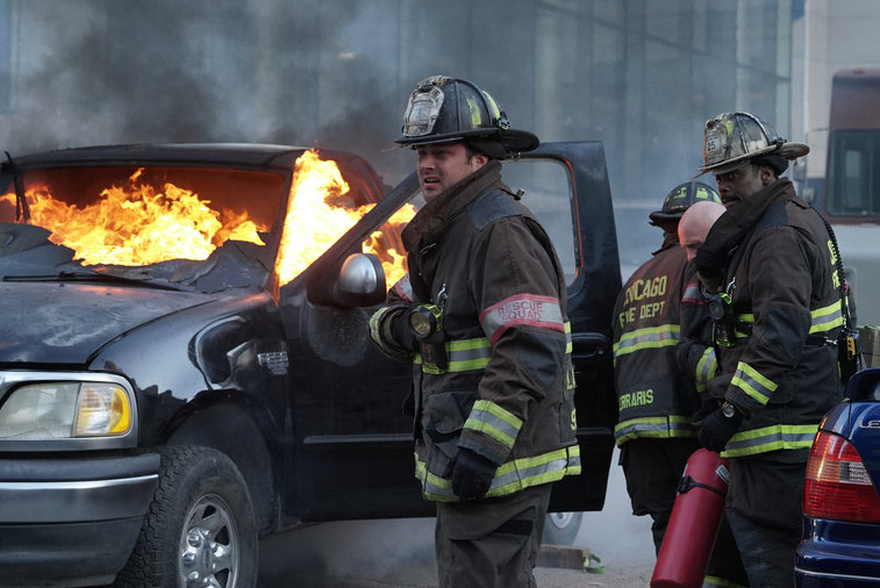 At Sgt. Voight's urging, a determined Lt. Casey agrees to go undercover in an effort to provide proof of Jack Nesbitt shady dealings. Meanwhile, Otis and Severide continue to disagree about the integrity of Scott Rice, causing tensions to flare between members of truck and squad. Meanwhile, Herrmann helps out a fellow member of the firehouse.
3x23 - Spartacus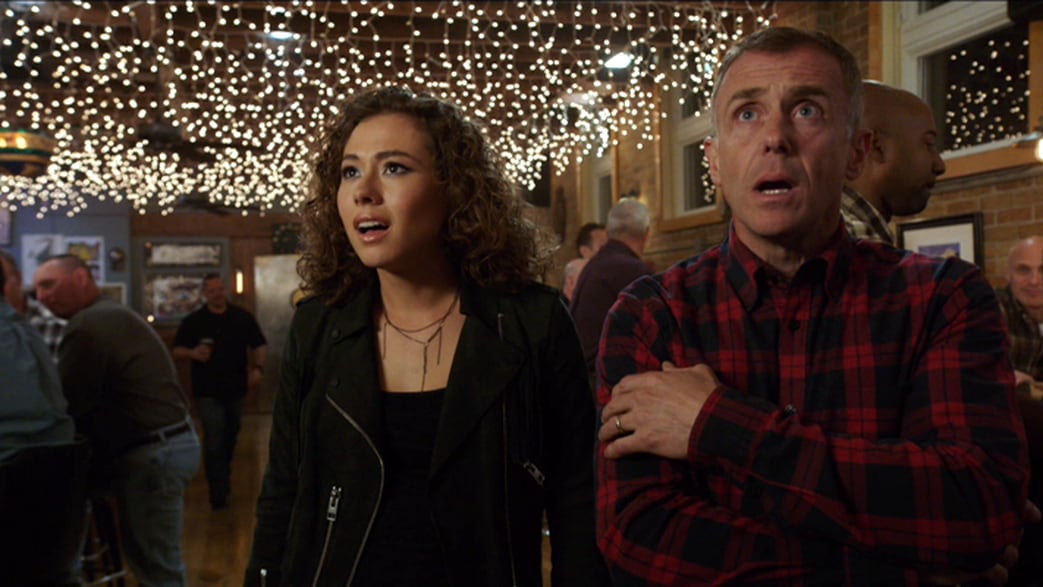 Casey puts his life on the line and digs deeper into the shady dealings of Jack Nesbitt. With members of truck and squad at odds over Rice actions in the field, Chief Boden is left to figure out how to create unity in a divided house, while Severide comes to question his own judgment. A dangerous warehouse blaze quickly gets out of control and threatens members of firehouse 51, prompting Boden and Cruz to risk everything to save their own. Elsewhere, Dawson gets some life-changing news.
jordanwiles94's rating:

Chicago Fire Season 3
Added to

2 votes
One Chicago
(27 lists)
list by jordanwiles94
Published 1 year, 2 months ago