1

vote
13 Views Share:
Decade:
Rating:
List Type: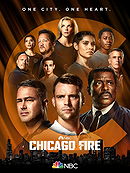 4x01 - Let It Burn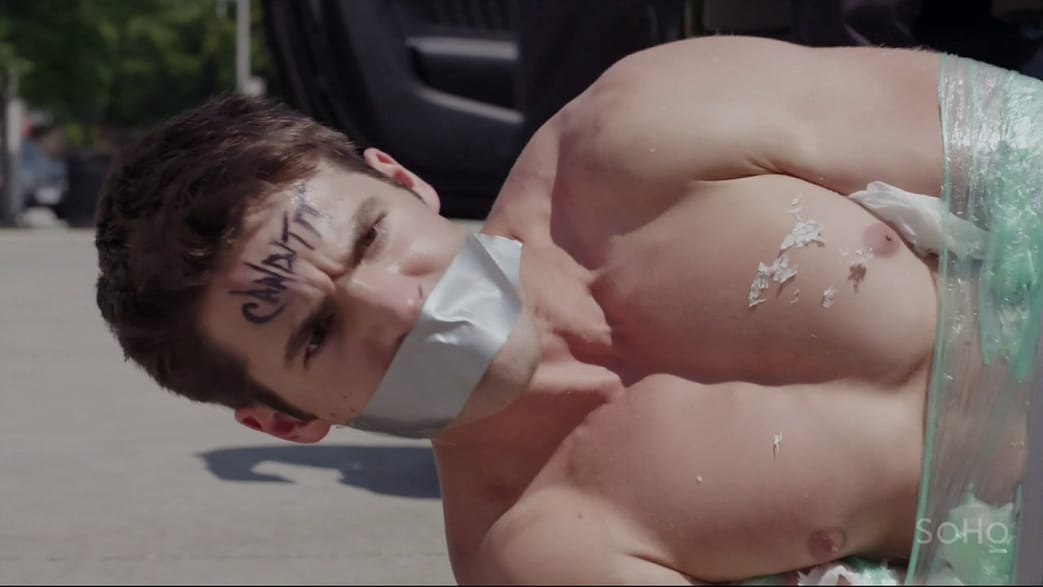 Lt. Casey, who is at the center of an undercover operation to bring down a trafficking ring run out of Nesbitt's strip club, finds himself in very dangerous territory. Meanwhile, as a result of the high turnover rate on Squad, Severide gets a rude awakening when Capt. Dallas Patterson is brought in, much to Boden's dismay. Dawson confirms her suspicions that her life is about to change forever and Jimmy Borrelli, the new candidate, makes an unusual first impression. Elsewhere, citizens of Chicago band together to take charge of their neighborhood in protest of a drug den in their area, resulting in ramifications that severely hinder members of Firehouse 51, who are called to the scene to battle a blazing fire.

4x02 - A Taste of Panama City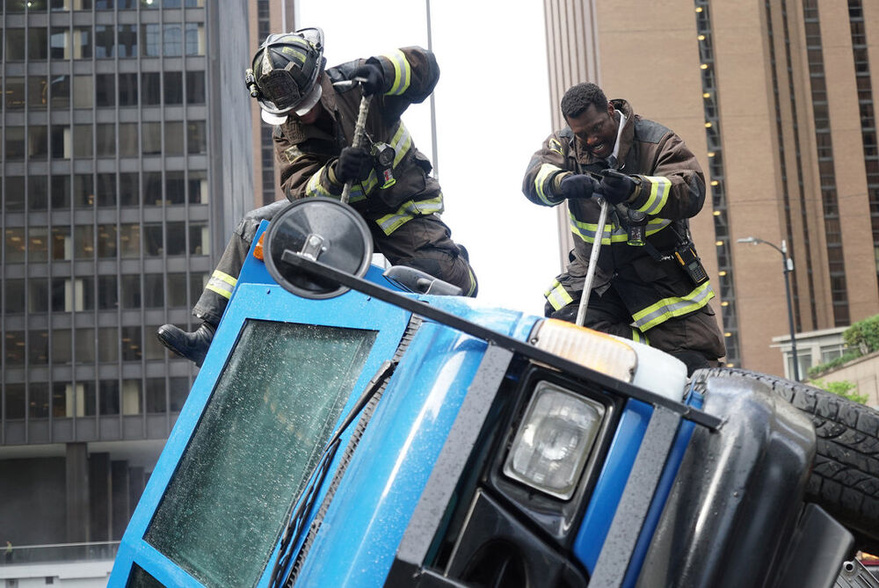 Following her pregnancy announcement, Dawson is forced behind a desk to investigate fires. Meanwhile, Severide struggles with his new role, and Casey continues his investigation into Nesbitt. Also, Molly's is threatened with closure following a noise complaint.

4x03 - I Walk Away
When new evidence appears in the Internal Affairs investigation that will clear Chief Boden, a twist puts him right back in the thick of it; Brett and Chili try to save a stabbing victim from bleeding to death.

4x04 - Your Day Is Coming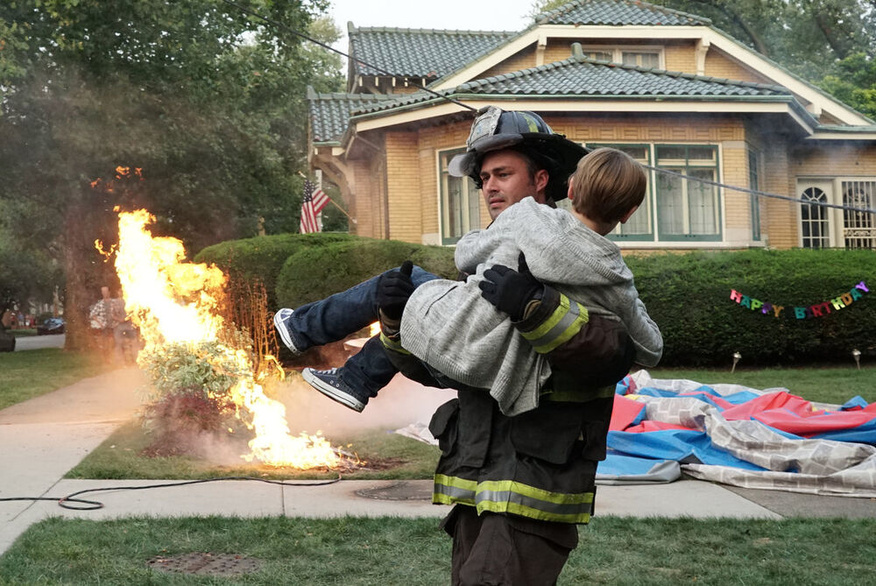 Dawson is rushed into emergency surgery following her collapse. Severide and Boden seek to help close Dawson's arson case. Molly's receives a notice of closure following a code violation. Dawson loses the baby leaving her and Matt devastated. Borrelli seeks the help from his cousin who works in construction to help get Molly's back open. Severide, with the help of Mouse, investigates how the OFI files got deleted. Ambo 61 responds to a call at the county morgue. It turns out that Duffy had the files; he jumps off a bridge holding a weight and Kelly goes in after him.

4x05 - Regarding This Wedding
Boden offers to host a wedding at the firehouse after a fire ruins the ceremony, but Chief Riddle is against it and his political aspirations cause friction among the firefighters.

4x06 - 2112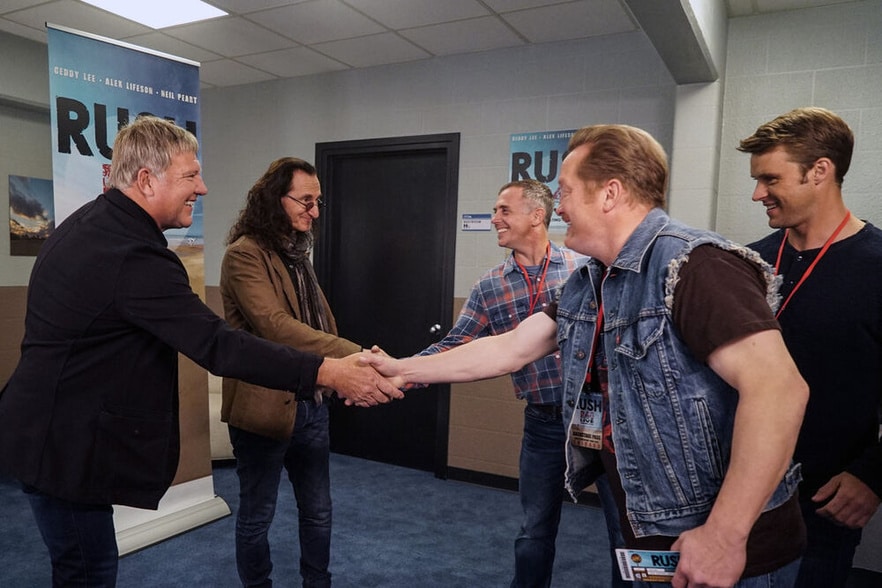 Severide and Patterson's differences reach a boiling point, while a visitor from Cruz's past asks for a favour.
4x07 - Sharp Elbows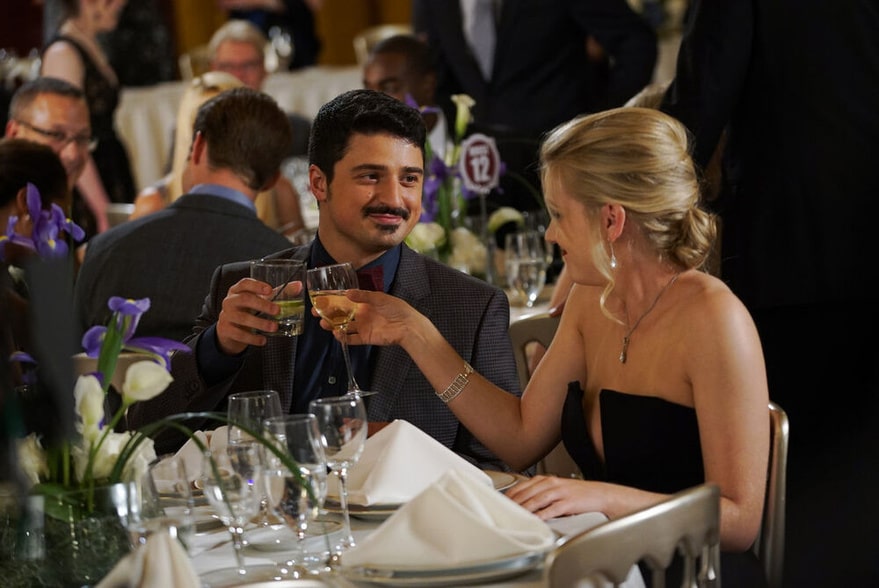 Boden finds himself in the middle of a fiasco concerning a female neighbor he believes is setting him up.

4x08 - When Tortoises Fly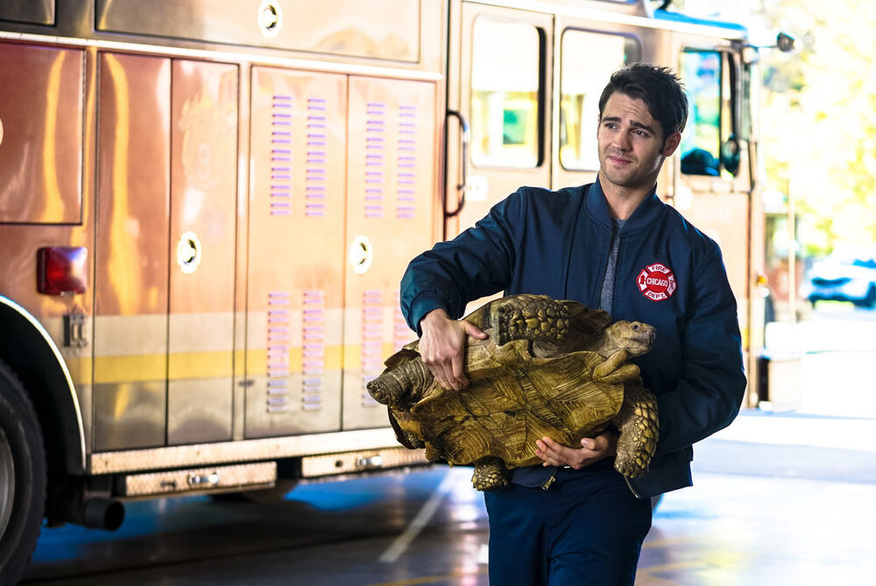 Patterson confronts Boden about his ability to lead the firehouse.
4x09 - Short and Fat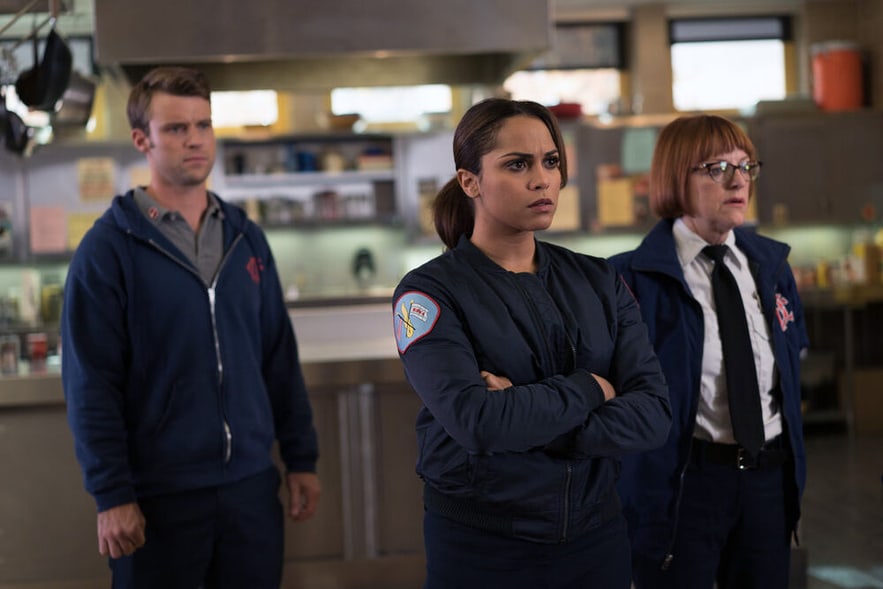 Clues to Serena's possible whereabouts are uncovered, while Captain Patterson has news for everyone.
4x10 - The Beating Heart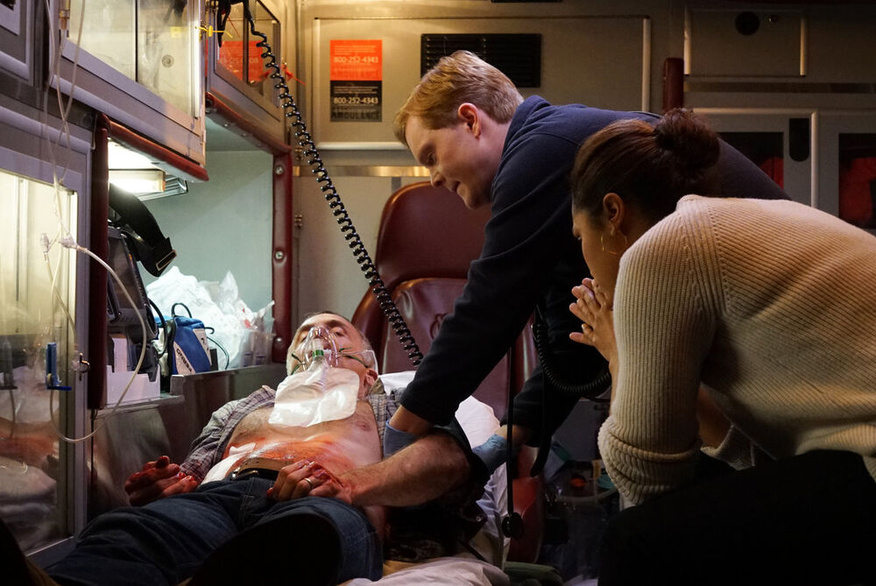 While a member of Firehouse 51 falls victim to a near-fatal stabbing, the other firefighters rescue a woman who attempted suicide.
4x11 - The Path of Destruction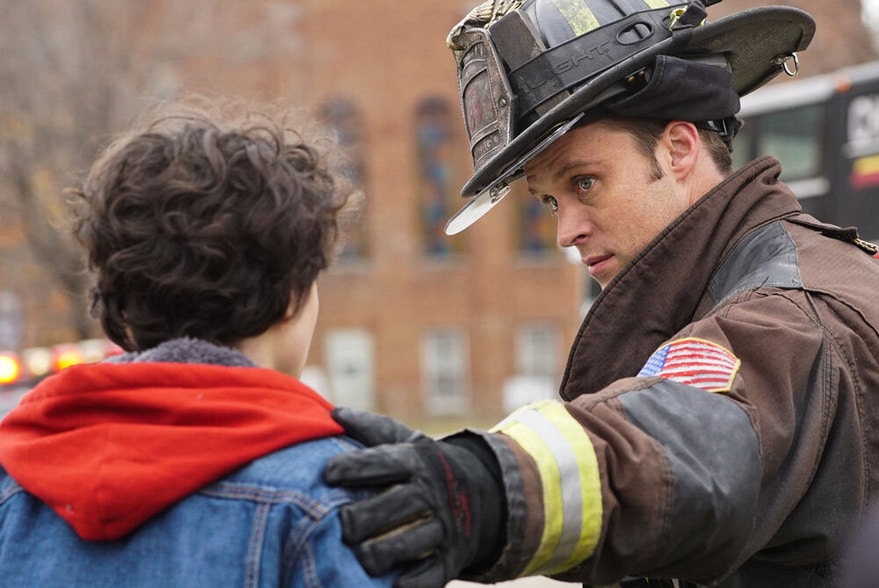 The city of Chicago braces for a tornado.
4x12 - Not Everyone Makes It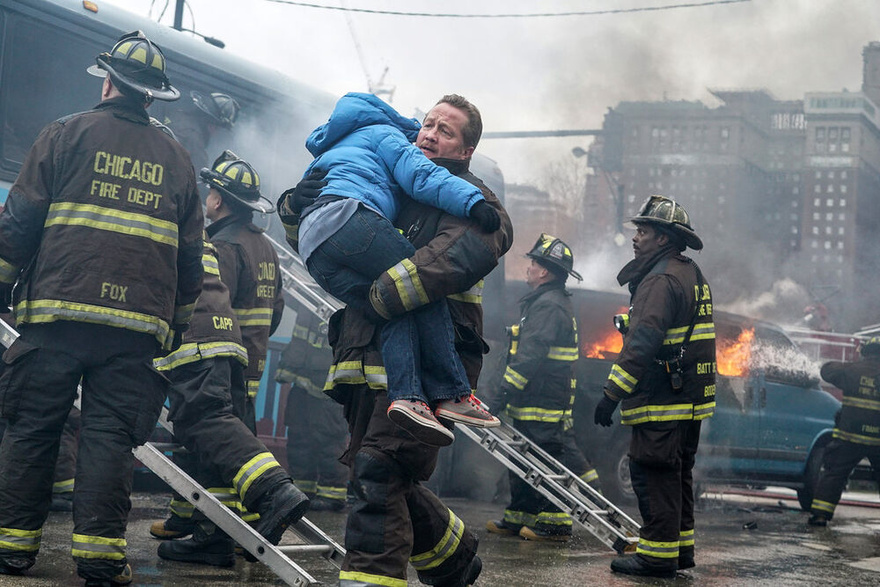 Herrmann goes to court to testify against Freddie, but when the perpetrator's father reaches out to beg forgiveness for his son's malicious attack, a tormented Herrmann is left to figure out what to do. Following the aftermath of the recent tornado, Lt. Casey learns the makeshift shelter housing victims is on the brink of shutting down. At the request of Alderman Colin Becks Casey attends a fundraiser and is thrown into the spotlight, only to quickly discover that his good intentions might not have the impact he was hoping for. Dawson and Brett feel the repercussions after telling Boden about Chilis recent erratic behaviour. Meanwhile, Severide helps Agent Alex Ward solve a homemade explosives case and Otis receives a welcome surprise.

4x13 - The Sky is Falling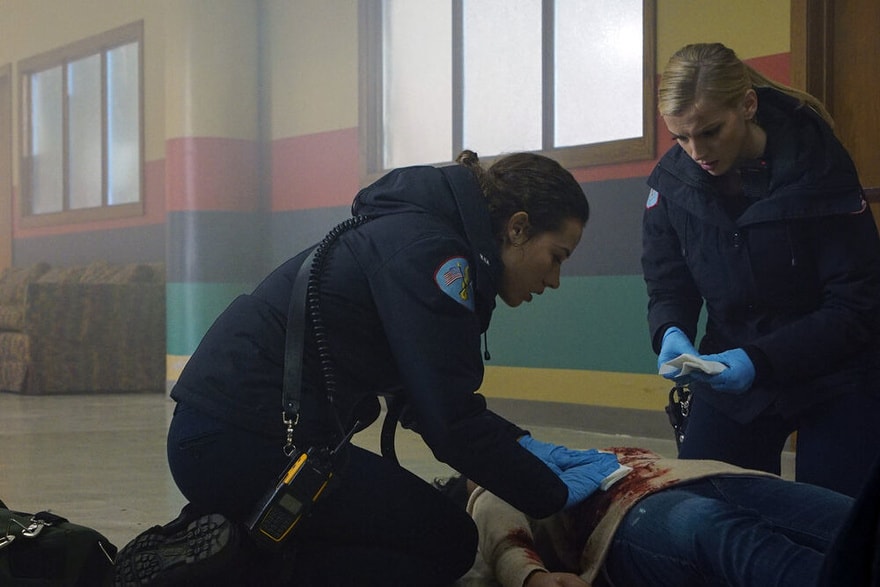 Mysterious threats begin to emerge throughout Chicago and the situation gets worse when news of a mass shooting brings Firehouse 51 into a dangerous scene.
4x14 - All Hard Parts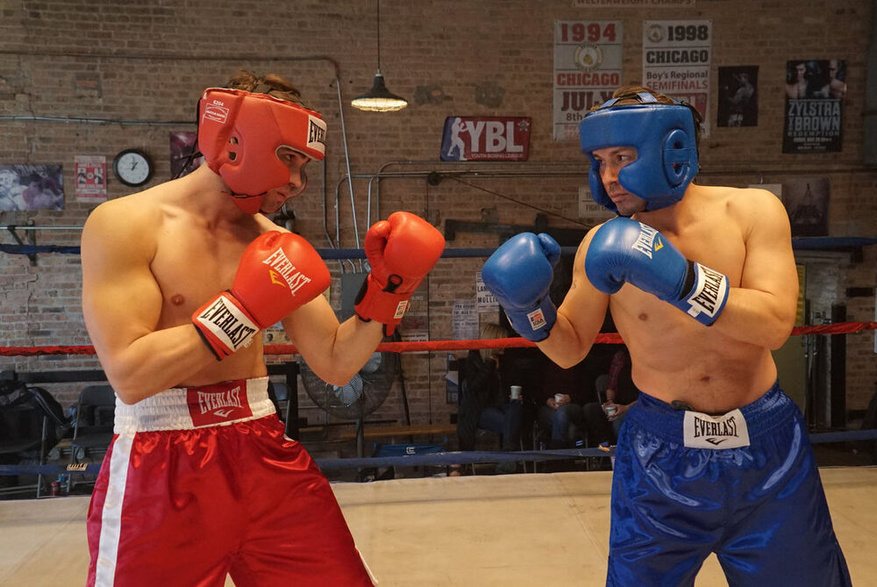 Severide confronts Chili about her erratic behaviour, while Jimmy faces Antonio in the first annual "Battle of the Badges"

4x15 - Bad For the Soul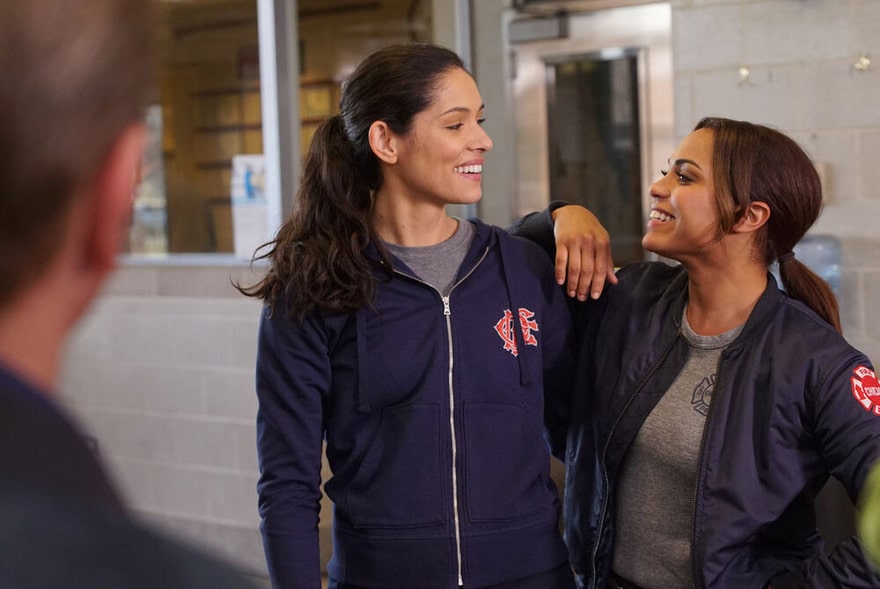 Severide and Cruz take matters into their own hands when Firehouse 51 responds to a suspicious call from a neighboring firehouse. Meanwhile, a new firefighter says hello to Firehouse 51.
4x16 - Two T's
A citywide propaganda attack against Casey's run for alderman makes him reconsider his candidacy.
4x17 - What Happened to Courtney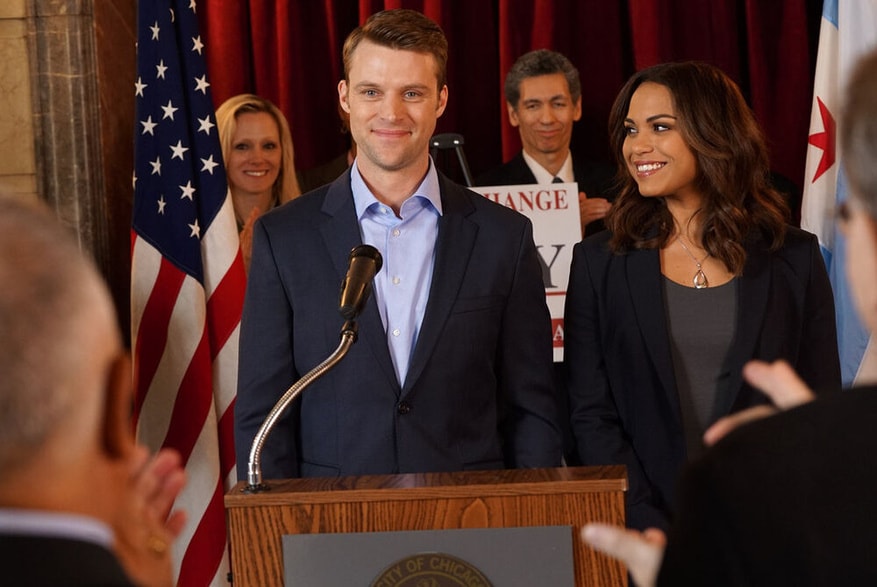 Severide and Cruz discover the remains of a case that may be connected to a case Severide worked on years ago.
4x18 - On the Warpath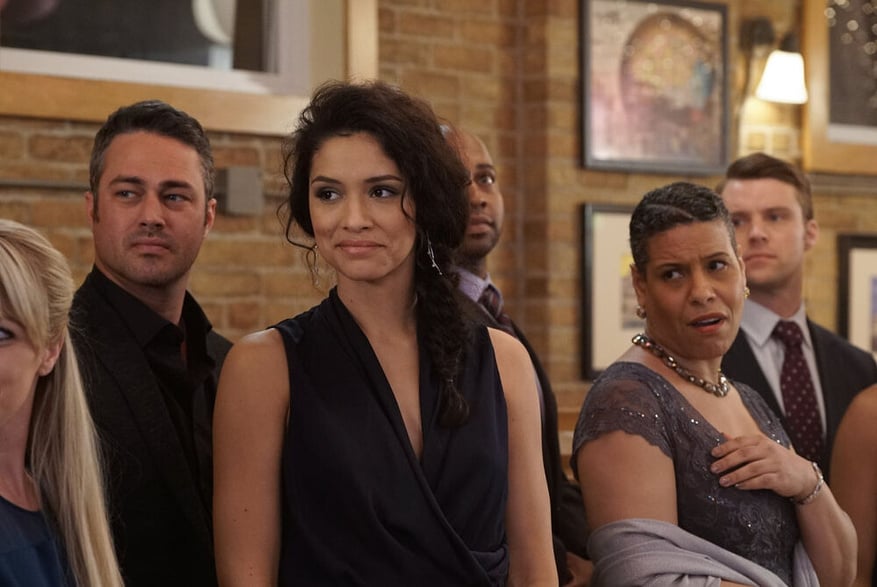 As Brett is tending to a gunshot victim, the shooter returns to finish the job. The shooter then turns to Brett and demands she give him her ID. He looks at it and tells her not to say a word. He puts it in his pocket and leaves. Meanwhile, Casey has his first week as elected Alderman, Mouch begins to get cold feet when his wedding nears. Also, Otis begins to regret not asking out Brett.

4x19 - I Will Be Walking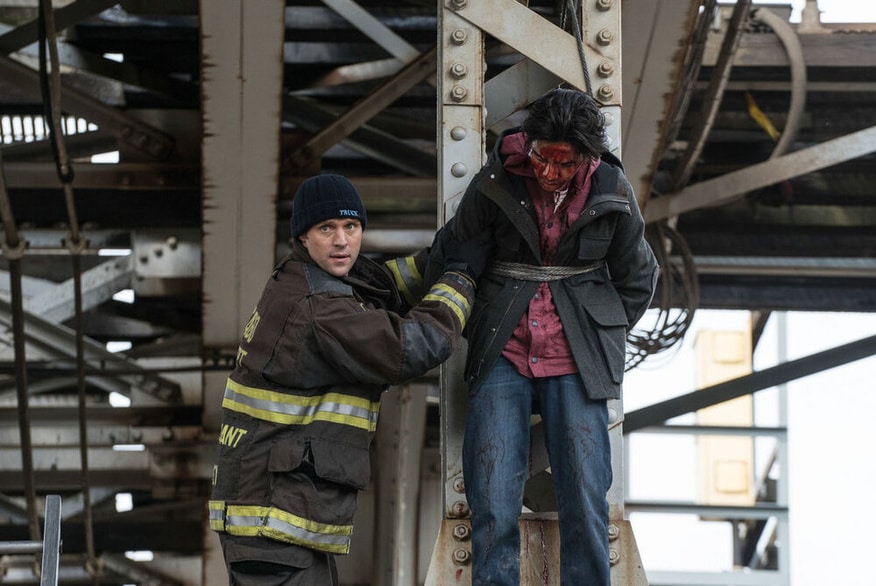 Casey tries to use his political influence when a high school student is almost killed by a street gang.
4x20 - The Last One for Mom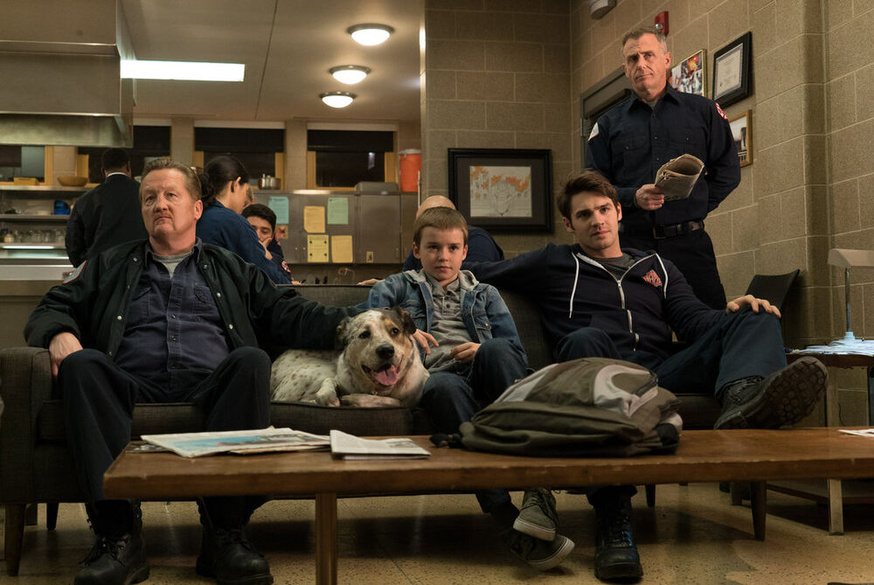 Detective Holloway is shot and killed on the way to a hearing, leaving Severide in a very difficult position as he was the one watching her son. Casey receives a bribe in the mail but handing it into the police leads to him facing the Board of Ethics. Otis doesn't want to know his diagnosis.

4x21 - Kind of a Crazy Idea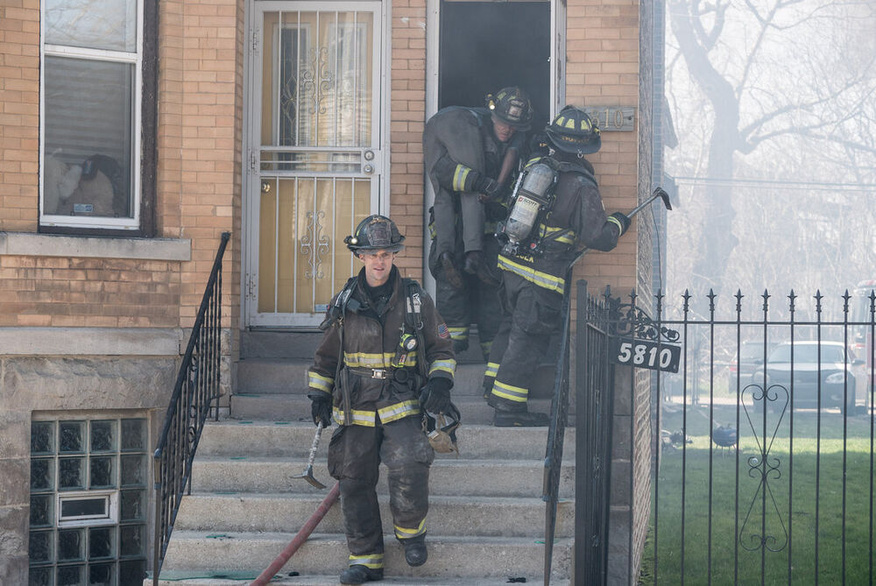 Dawson risks her life to save a young boy (Louie Thompson) from an apartment fire. She later decides to foster him.
4x22 - Where the Collapse Started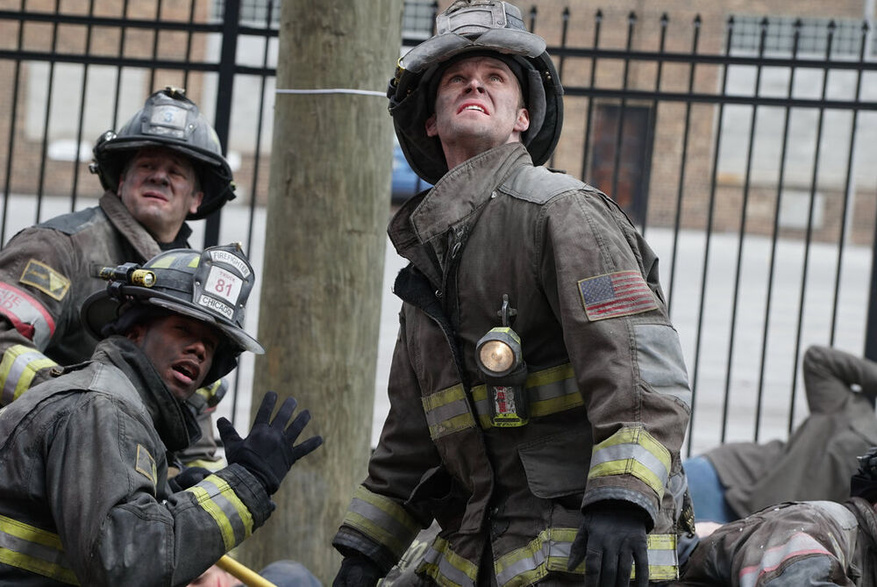 Firehouse 51 heads to the scene of a building collapse where dozens of lives are on the line.
4x23 - Superhero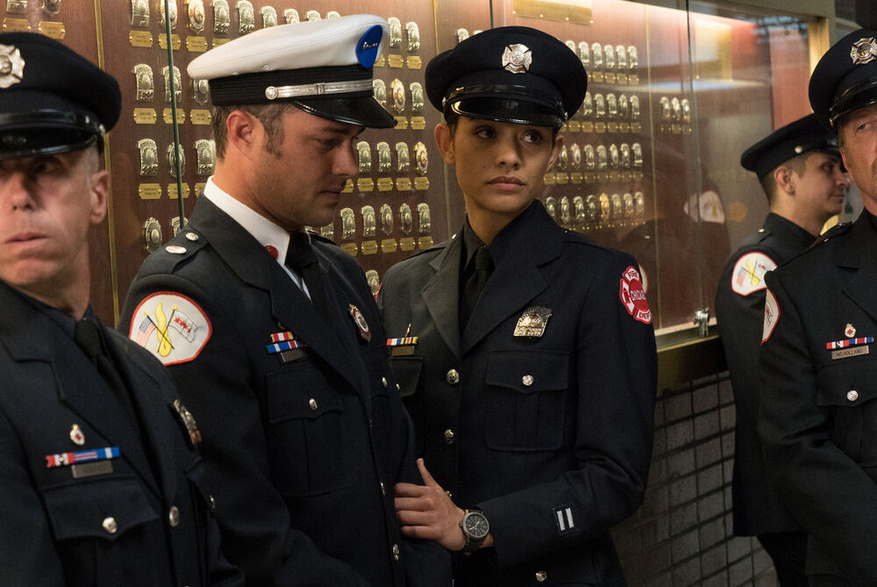 Dawson hopes to foster Louie while a dangerous structure fire puts a member of Firehouse 51 in a dangerous situation.

jordanwiles94's rating:

Chicago Fire Season 4
Added to

1 votes
One Chicago
(17 lists)
list by jordanwiles94
Published 4 days, 3 hours ago