9

vote
The "Carry On" in the Italian cinemas
Decade:
Rating:
List Type:
"God, Blind Me!"
That's "Cor Blimey" from Carry on franchise...and a movie "about" the franchise !
You know I'm a fan, yep last of your fan, not involved with Carry on for half century but I landed on Listal platform and something changed...
I'm a curious guy, and I'm curious about European Civilization...I was longtime fan of German Culture, less on Spanish and friendly with the French for some verses so similar to ours. But the British...uhhh...it was hard approach, I lived there in middle 80's for a couple of trimester then nothing until mid 90's for half a dozen weeks. I can say I've never live with a girl from UK, that don't means I've never sleep with...
But in way or another I've never live a long relationship with a Briton, I've different story with German speaking girls instead.
It's not me, simply doesn't happen. But it's quite weird, I'm a six foot 1, level headed, quite mannerish, and Trivial Pursuit champ !
Anyway I'm not here to tell stories about hot sex, all night long on train with a Bristol blond cutie, surely I've done but I'm here to post another "Carry on Films list", because movies are an important form of Civilization, I can say the most important today, look what Hollywood done.
Now I cut short 'cause Deadpool II is waiting for me...
Cor...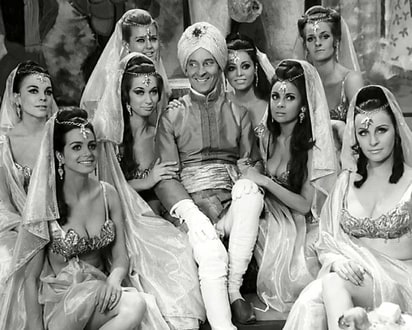 Added to