0

vote
Anime (Incomplete)
Sort by:
Showing 1-

50

of

59
Decade:
Rating:
List Type:

Add items to section
Anime TV Series
TV series in Anime Style.

Finished and In Progress.

Add items to section
Watchlist
Anime that I want to watch in the future.

Add items to section
On Hold
Animes in Progress mid-season.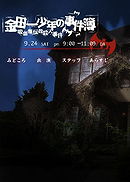 7.0/10

It's old but not obsolete. The mystery and suspense is great, and it usually is pretty creepy too (The music and visuals are much creepier on screen than on page). Genuine classic and I actually watched this before all other animes before they were mainstream ;) Only downside is that all the episodes are pretty formulaic, and they play out in a certain order. (it's like the manga though, so makes sense)
drawception's rating: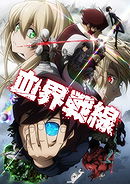 IN PROGRESS: episode 8 (7.3/10)

So far, it's pretty fun, only think it's pacing is a bit off for my taste and the story seems a bit disjointed. The main plot is obscured by the side stories, and the characters could be developed more, but so far I'll wait if it gets better.
drawception's rating: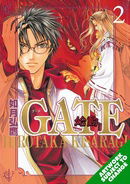 IN PROGRESS: ep 3 (6.9/10)

So far not much can be determined from the first two episodes; I find it a bit rushed, and a little far fetched that the protagonist is already a badass (he's just an otaku). I can see the influences from traditional dungeons/dragons type material as well as Game of Thrones. The animation is top notch and the action score is epic: the show has promise; the concept is similar to my dreams of merging modern weaponry with ancient eras. Still, nothing much has truly shown if this show truly will be any good. As soon as the plot and characters develop, we shall see...
drawception's rating:


Add items to section
Anime Films
Anime-type films
Load more items (9 more in this list)