7

vote
30 From 84: My Favorite Films Of 1984
Sort by:
Showing

30

items
Decade:
Rating:
List Type:
It's 1984 and these are the top 25 films according to my own hoity-toity arrogant opinions.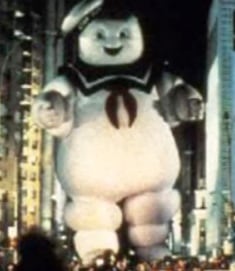 I will always remember 1984 for the summer movie season which saw the release of the original Ghostbusters, Karate Kid, Temple of Doom and Purple Rain (a movie that made me a huge fan of Prince's music).
It was also the year that the first Coen Bros. movie, Blood Simple, was released. I don't have many guilty pleasures, but three of my favorite from the 80s came out this year, Streets of Fire, Ice Pirates and the Last Starfighter. 16 Candles was in theaters this year, two of my favorite documentaries were also playing on the sliver screen, Street Wise and another chapter of the 7 Up series, not to mention the mockumentary, Spinal Tap. Starman was an excellent sc-fi surprise for me that year, and Once Upon A Time in America also made it's theatric debut, altho I enjoyed the later-to-come director's cut a lot more. Rounding out the year were three great Oscar darlings, The Killing Fields, Places in the Heart, and my favorite film of the whole year, Amadeus.
And on a final note, 1984 is also the year that Ahnold first spoke the immortal words "Ah'll be bock" in the first installment of the Terminator franchise.
Other Fave Movies Lists By Year:
1970
www.listal.com/list/10-70-my-fave-films
1971
www.listal.com/list/15-71-my-favorite-movies
1972
www.listal.com/list/15-72-my-favorite-films
1973
www.listal.com/list/20-73-my-favorite-films
1974
www.listal.com/list/films-of-1974
1975
www.listal.com/list/20-75-my-favorite-films
1976
www.listal.com/list/20-76-my-favorite-films
1977
www.listal.com/list/20-77-my-favorite-films
1978
www.listal.com/list/20-1978-my-favorite-films
1979
www.listal.com/list/20-79-my-favorite-films
1981
www.listal.com/list/25-81-my-favorite-films
1982
www.listal.com/list/25-82-my-favorite-films
1983
www.listal.com/list/25-83-my-favorite-films
1985
www.listal.com/list/25-85-my-favorite-films
1986
www.listal.com/list/25-86-my-favorite-films
1987
www.listal.com/list/25-87-my-favorite-films
1988
www.listal.com/list/25-88-my-favorite-films
1989
www.listal.com/list/25-89-my-favorite-films
1990
www.listal.com/list/30-90-my-favorite-films
1991
www.listal.com/list/30-91-my-favorite-films
1992
www.listal.com/list/30-92-my-favorite-films
1993
www.listal.com/list/30-93-my-favorite-films
1994
www.listal.com/list/30-94-my-favorite-films
1995
www.listal.com/list/30-95-my-favorite-films
1996
www.listal.com/list/30-96-my-favorite-films
1997
www.listal.com/list/30-97-my-favorite-films
1998
www.listal.com/list/30-98-my-favorite-films
1999
www.listal.com/list/30-99-my-favorite-films
2000
www.listal.com/list/35-00-my-favorite-films
2001
www.listal.com/list/35-1-my-favorite-films
2002
www.listal.com/list/35-2-my-favorite-films
2003
www.listal.com/list/35-3-my-favorite-films
Added to