3

vote
54 Views Share:
The 20th Century Fox Story (2010-2020)
Sort by:
Showing 1-

50

of

154
Decade:
Rating:
List Type:

Add items to section
2010

Add items to section
2011

Add items to section
2012

Add items to section
2013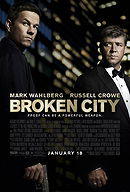 Released on January 18, 2013

Produced by Regency Enterprises, Inferno Distribution, Black Bear Pictures, Closest to the Hole Productions, Leverage Entertainment and Envision Entertainment
Load more items (104 more in this list)
And so it begins. The beginning of the end for 20th Century Fox. The 2010's would be the last decade that the iconic studio would have its own independent identity and its own film production/distribution operations. In 2017, plans were underway for The Walt Disney Company (in the midst of their rampant multimedia acquisition phase) to purchase Fox and the deal was finalized in early 2019. There have been many theories and speculations on the exact circumstances that led to Disney's interest in acquiring Fox but I'm sure one of the biggest is the fact that Disney had already owned Marvel Comics/Marvel Studios and was eager to get their hands on those last remaining Marvel franchises (most notably X-Men and Fantastic Four) whose movie and television rights were still attached to Fox. Of course, Disney's ownership of Fox additionally grants them full re-release distribution, home media and streaming rights to Fox's entire film and television catalog which includes a multitude of family friendly franchises that Disney has been all too eager to reboot for their Disney+ streaming service.

At least Fox's 84 year history of being its own studio ended on a high note with its final pre-Disney release "Alita: Battle Angel" (2019) being a box office success. Unfortunately, most of the small handful of Fox films released through Disney were not quite as successful. This prompted Disney to retire the 20th Century Fox name less than a year after the purchase and rebrand the company as 20th Century Studios. This was also done to prevent brand confusion since Rupert Murdoch still owns most of Fox's cable television stations (which were not included in the Disney deal) and has kept the Fox name alive and active through those. As 20th Century Studios, the familiar searchlights logo and fanfare are still retained at the beginnings of its releases. The 20th Century Studios films deserve a separate listing by themselves so they are not included here. I have decided to stop this listing at the end of the use of the 20th Century Fox name in movies. This has even applied to Fox Searchlight Pictures which Disney has rebranded as simply Searchlight Pictures. Ironically enough, Walt Disney and TCF founder Darryl F. Zanuck had been close friends for many years. Even they probably could have never imagined that someday their studios would meet the fates that they did. Walt's being a multi-billion dollar worldwide multimedia empire and Darryl's being one of its many subsidiaries.

Every theatrically released Fox film of the 2010's including the few that were released right after Disney purchased the studio are all listed here in this final chapter of the 20th Century Fox story. Fox had a great run and an incredible library of over 2,000 films. We were given many entertaining, classic moments from this great studio and I enjoyed spotlighting them all in this series.
Added to