5

vote
2022 movies - Personal review and Awards -
Sort by:
Showing 1-

50

of

51
Decade:
Rating:
List Type:

Add items to section
Best Picture of the year
Notes:
I saw this movie in IMAX 3D and the damned thing was just visually so impressive. Seriously, some people might complain that it's too long but I thought the time passed by really fast. What I enjoyed the most was probably the fact that James Cameron several times actually completely ignored the plot to focus instead on this fascinating world. It was also a great move to focus on a completely different Na'vi tribe living on the shores of some islands. Finally, the last thing that really worked was the fact that they didn't focus only on Jake Sully but on his whole family instead. As a result, there was not really a main character but several characters in the spotlight and I was positively surprised by how complex they were portrayed. Indeed, as displayed in this movie, Jake Sully was still a charismatic leader but also an authoritarian jerk and Neytiri was still a fearless warrior but also apparently a rather psychotic mama bear. Still, in spite of what some reviewers might argue, I don't think this movie was such an improvement on its predecessor. Indeed, back then, the first installment was so mind-blowing above all because it was so much ahead of the game and, in my opinion, it had at least a 10 years lead on the rest of the competition. However, this movie, even if it was more than a decent sequel, didn't feel like such a game-changer after all. Anyway, in my opinion, James Cameron still delivered here an amazing blockbuster spectacle.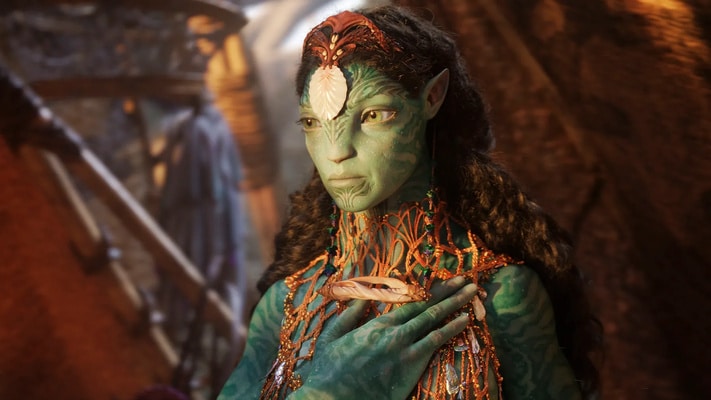 johanlefourbe's rating:


Add items to section
Grand Jury prize
For those who don't know, in a festival, the Grand Jury prize honors a great movie which just missed the biggest prize.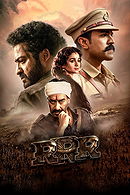 Notes:
It's too bad that Netflix did provide only the version dubbed in Hindi instead of the original version in Telugu. Still, it turned out to be such a f*cking blast, I have seen around 7000 movies and I had never seen anything like this. Seriously, it was probably one of the craziest movies I have ever seen. Basically, they took so many different genres such as action, romance, comedy, drama, historical epic, patriotic propaganda,… and cranked up all these genres to the max and, even though it should have been a total disaster, it actually worked so well. On top of that, it featured some of the most exhilarating action scenes I have seen and, without 'Avatar: The Way of Water', it would have been hands-down visually the most impressive movie released in 2022. It also featured one of the most fascinating bromances. Eventually, I still think that there were a (few) dull moments. Above all, I didn't care much for the half-baked romance between Bheem and Jenny and it was pretty obvious that this romance was added just so that Bheem could find Malli in a completely random way. In fact, since he knew that Malli had been abducted by the governor and his wife, I don't understand why it was supposed to be so difficult to find Malli's location. Still, it was some minor flaw and the whole thing was just so freaking entertaining.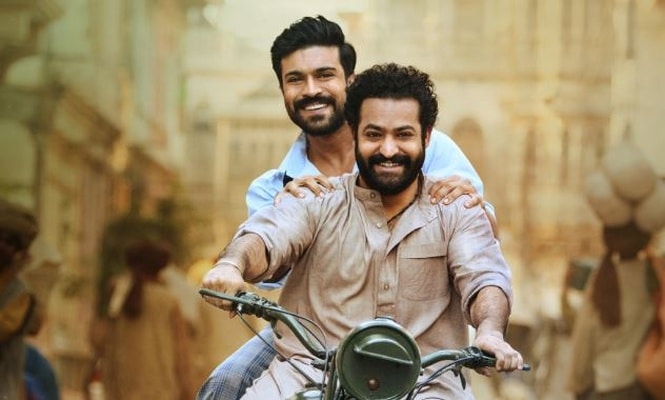 johanlefourbe's rating:


Add items to section
Best Male Performance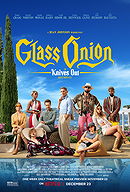 Notes:
Even though I have a little voice constantly telling me I'm actually overrating the whole 'Knives Out' franchise, I have to admit that I actually really enjoyed the damned thing though. Above all, for
Daniel Craig
, if he was ever scared to get stuck by James Bond like so many actors before him, well, he couldn't have wished a better rebound than Benoit Blanc. Indeed, it is so obvious that Craig has such a blast with the character and I thought he was once again so damned entertaining.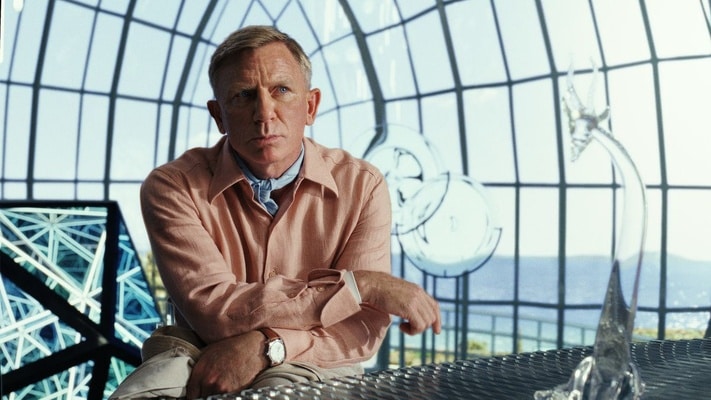 johanlefourbe's rating:


Add items to section
Best Female Performance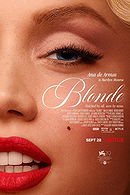 Notes:
Well, this movie turned out to be a major critical flop after all. And, yet, even though the approach chosen to tell the story of this legendary pop icon actually backfired, I thought the damned thing was still fascinating somehow. Above all, it was thanks to
Ana de Armas
who gave here a really strong performance. Sure, there was a debate because de Armas is actually Cuban but I think she looked just stunning and it went beyond that as she completely disappeared in this character.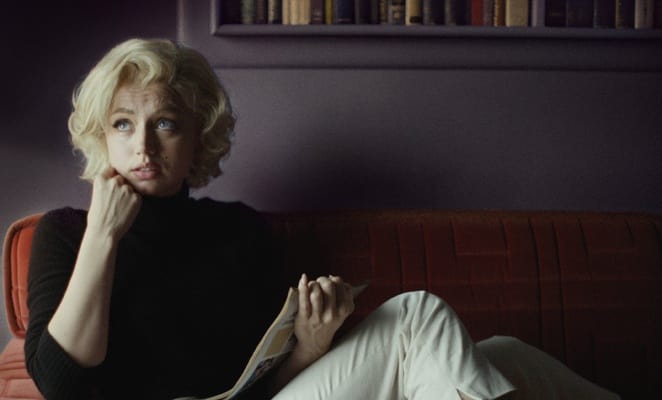 johanlefourbe's rating:


Add items to section
Best Animated Picture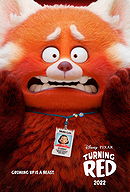 Notes:
Once again, Pixar didn't disappoint, that's for sure and it is impressive how far ahead they are still in the overcrowded CGI animated features market. Sure, the damned thing looked amazing, I wouldn't expect less from these guys, but it went so much deeper than that. Indeed, even though it might seem at first to be about a girl suddenly turning into a red panda, it was actually about puberty and it was really neat how well they tackled such a tricky subject. Indeed, after watching so many movies, I think I could count on a single hand all the movies which actually managed to do something interesting and/or believable on this topic. In this case, their biggest asset was the main character, Meilin, who was so convincing, so pitch-perfect, I think she was hands-down one of the best characters created by Pixar. I also loved her tight group of friends. Eventually, even though the whole thing was entertaining, they always took these characters and what they were going through seriously and the end-result was just spellbinding to behold. To be honest, I wish they made her struggle a little bit longer with her 'curse' and, eventually, she got it under control too fast in my opinion. Furthermore, I didn't care much about the whole scheme of making money with her ability of becoming a red panda but these were some really minor flaws.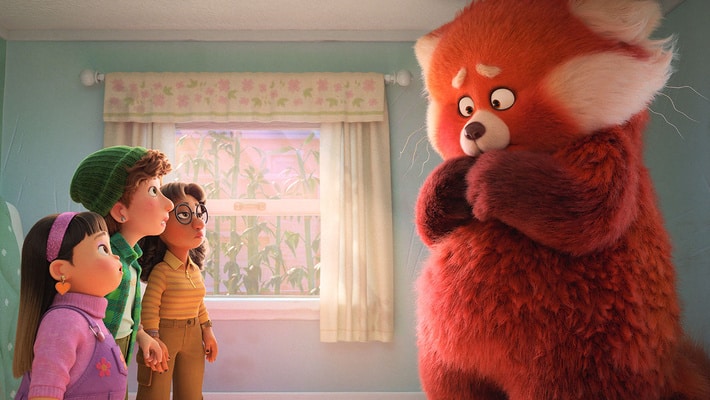 johanlefourbe's rating:


Add items to section
Most Fun Picture of the year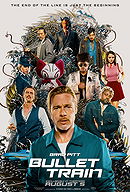 Notes:
Even though this movie was rather poorly received by the critics, I thought the damned thing turned out to be actually terribly fun. First of all, it was just so refreshing to see an action flick which had no link with some super-heroes or some other huge franchise. Of course, with David Leitch in the director's chair, the action scenes, especially the fighting scenes, were pretty badass but I was above all sold by the wacky tone. Furthermore, even though there were many characters involved, I was rather impressed by the fact that almost all of them actually worked pretty well. By the way, it's only afterwards that I noticed that Logan Lerman was actually involved in this movie. Eventually, their biggest asset was Brad Pitt though. Indeed, he managed to find a pitch-perfect tone and Pitt really found a tricky balance for this character. Basically, even if the guy tried to avoid violence as much as possible, he was never a complete loser though. Anyway, his interactions with the other characters were most of time just so much fun.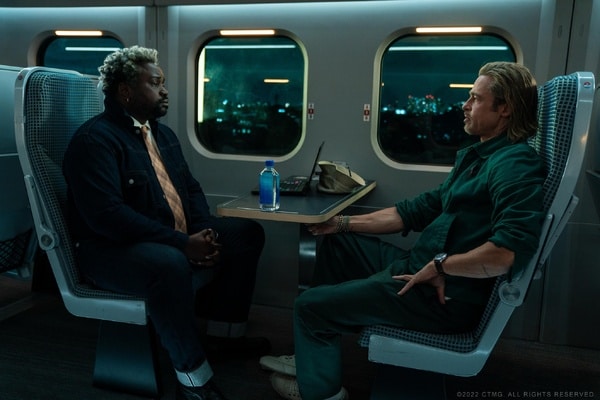 johanlefourbe's rating:


Add items to section
Best Sequel/Prequel/Reboot/Spin-Off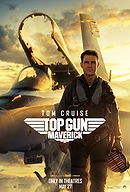 Notes:
Sure, 'Top Gun: Maverick' was a really strong sequel and, so far, the biggest movie released in 2022 but, in my opinion,
Avatar: The Way of Water
was actually even better.
johanlefourbe's rating:


Add items to section
Best Non-English speaking movie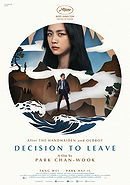 Notes:
Even though I certainly enjoyed Chan-wook Park's last directorial effort, in this category, the best movie of the year is hands down
RRR
though.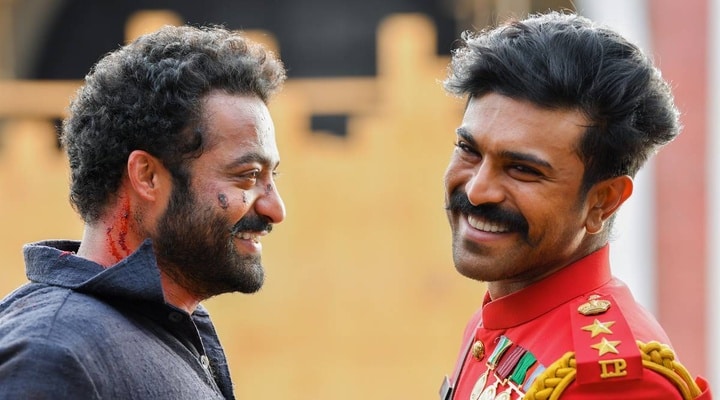 johanlefourbe's rating:


Add items to section
Biggest disappointment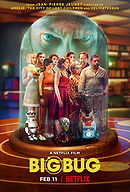 Notes:
It's only after the watching the damned thing that I discovered that it had received some rather weak reviews and, unfortunately, I would have to agree with the critics on this one. Indeed, it turned to be a huge disappointment and easily the weakest movie Jeunet has delivered so far. Sure, there were a couple of decent ideas but most of it was actually really weak. Concerning the story, it might have had some potential but, eventually, it was just too generic and not really interesting after all. And I shouldn't forget to mention that it was supposed to be a comedy but most of the jokes were just terribly lame. At least, Jeunet has always been a visionary film maker, especially visually speaking, and the idea of having him playing around with so much CGI was actually really neat. However, the whole thing looked just not really convincing and was rather ugly so, even in this area, it turned out to be rather disappointing. Finally, the casting was not bad, at least, I won't blame the actors, but there were probably too many characters involved as none of them was properly developed. In fact, most of these characters were rather obnoxious but, even if it was done on purpose, none of them was either interesting or really entertaining. Eventually, the more I think about it, the less I actually enjoyed the damned thing and, yet, with such a concept, with such a director, it could have been really cool.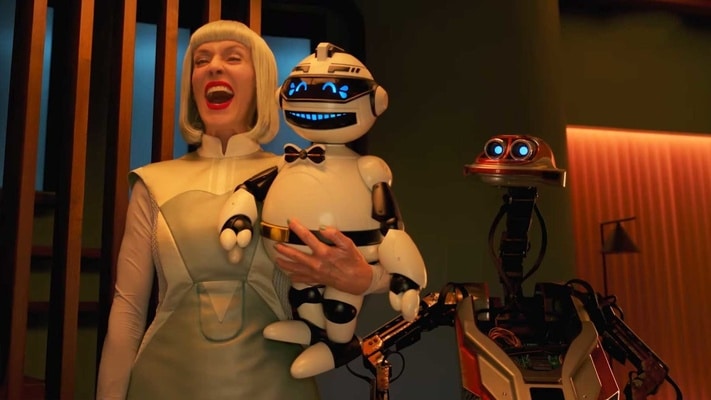 johanlefourbe's rating:


Add items to section
Worst Picture of the Year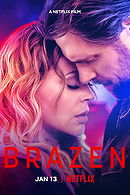 Notes:
To be honest, pretty much nothing worked with this movie, I'm afraid. Indeed, right from the start, they gave us the most unconvincing webcam show you could imagine. Sure, I have to admit that I have never seen a real webcam show but I'm pretty sure it doesn't look anything like what was displayed in this movie. Anyway, the writing was just so damned lazy. I mean, a top homicide detective was living next door of the first victim and he was actually going on a date with the sister's victim the very same evening she was killed without mentioning the fact that, somehow, Grace was also visiting her sister apparently just at the right moment. Basically, it was all too convenient. I mean, there were so many ways they could have spiced up this setup. For example, they could have removed the sibling connection between this writer and the victim and they could have moved the romantic relationship involving this writer and the detective way later in the timeline. Then, they could have said that this famous mystery novelist could have heard in the news about this webcam girl who was murdered and that this writer would somehow become obsessed with this murder, entering this dark and sleazy webcam world, and interfering with the police investigating the case. Instead, she actually got the greenlight from the police chief to actually be directly involved in this investigation which was just ridiculous. One of her great contributions was to replace her sister as a webcam girl, a idea actually supported by the police chief, as some kind of bait for the killer but the best part was that, without it, they would still have found out who was actually the killer.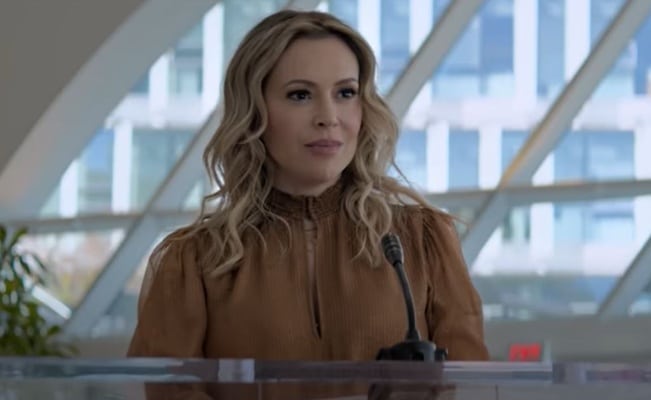 johanlefourbe's rating:


Add items to section
Other movies I have seen (from best to worst)
Load more items (1 more in this list)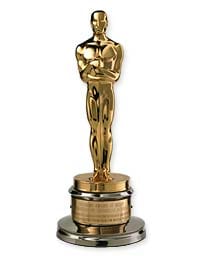 This list is NOT a prediction of the following award season.
It is my review of the 2022 movies I have seen and, for fun, I give some awards to the best (and worst movies) of the year.
If you are intested to see last year's results, check this list :
2021 movies - Personal review and Awards -
Added to