18

vote
2015 Horror Journal
Sort by:
Showing 1-

50

of

134
Decade:
Rating:
List Type:

Add items to section
January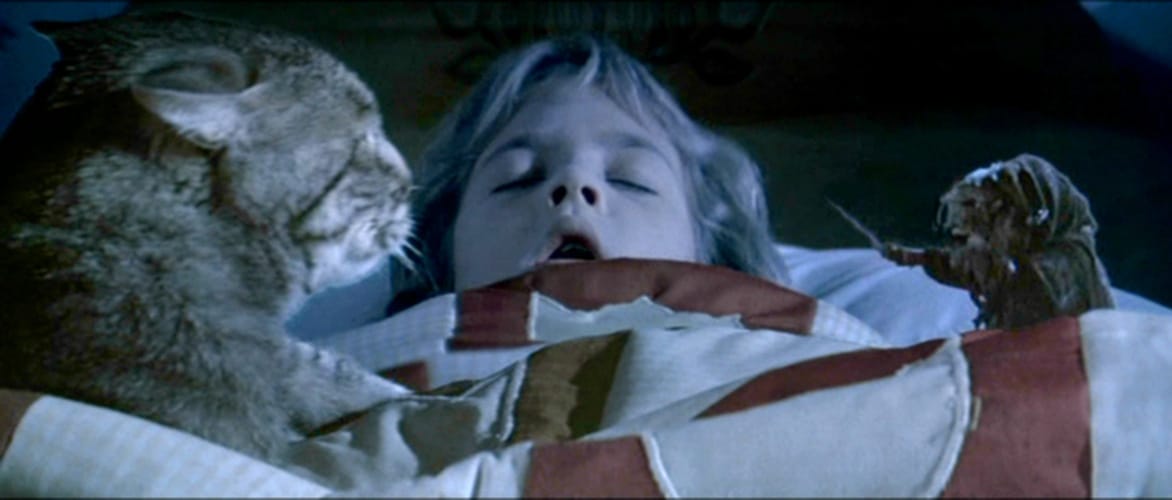 I love anothology horror films, and I've wanted to watch this one for a long time. After picking up several damaged, un-watchable copies I finally found one that worked. So how is it? It's not fantastic, but it's a pretty fun little flick. The sad thing is, there's only one thing holding it back from being better, and that's the final segement. The first two stories are great. They're very serious faced, often psychological pieces of horror that are firmly rooted in reality. The final segement on the other hand dives completely into utter fantasy. Which is fine in theory, seeing as it's the finale of the film, but it was handled entirely wrong. See, being that the other two stories are fairly frightening and suspenseful, the last is a bit funny to be true. It's too light-hearted and it ruins the tone of the film. It's not awful, but it feels completely out of place and it's not the least bit scary. Still, this one is worth watching, and it's an enjoyable flick. Not a bad way to start of a new year of fright. ;)
xxxTheRipperxxx's rating: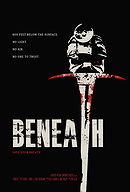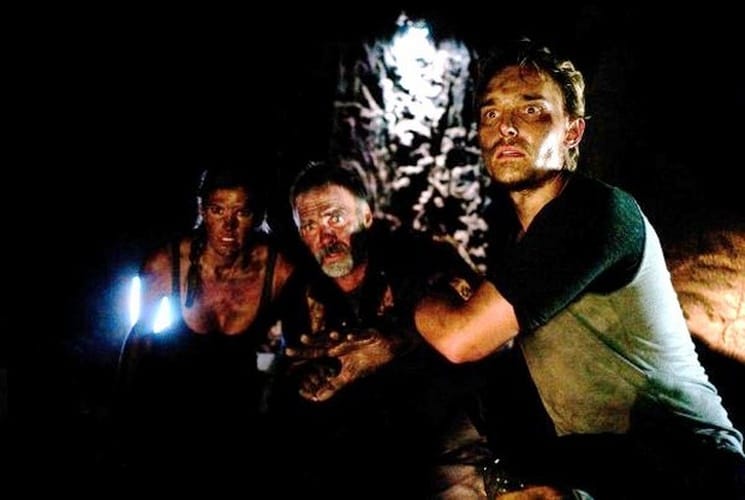 I decided to give this one a chance, seeing as it caught my attention some time ago. I went into it not knowing much about the plot, and I'd say that's the best way to watch it, seeing as this film is quite a head-twister. And it's actually pretty scary and suspenseful. I was on my toes, and pretty un-nerved until the ending. That being said, this is not a perfect film. The camera work is utter crap, the editing is uber-sloppy and the ending feels cheap. It's not really something I'd reccomend, but it did it's job admirably and there are much worse ways to spend a few hours.
xxxTheRipperxxx's rating:


Add items to section
February 2015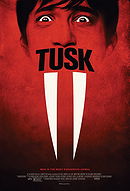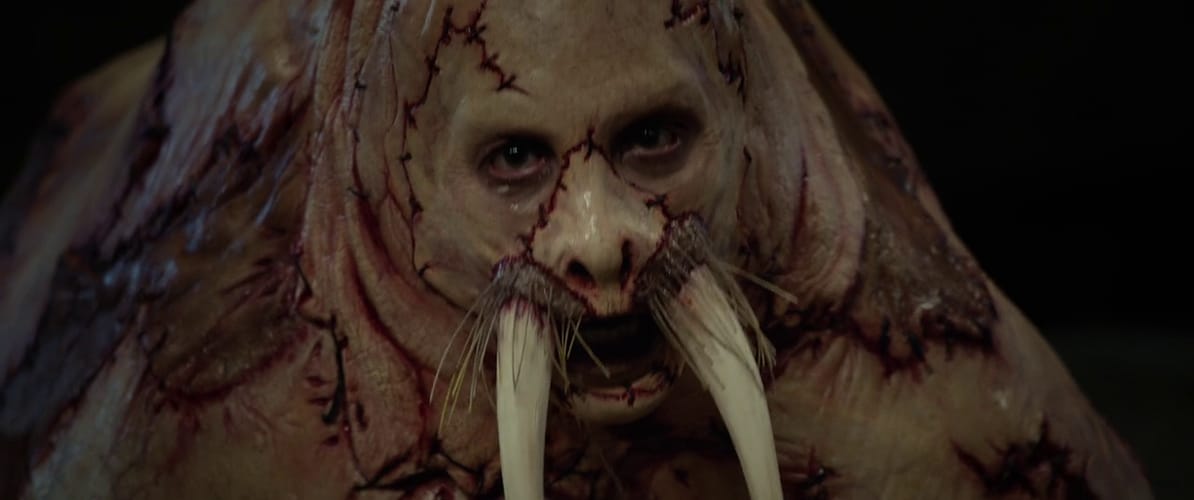 What can I say? I love Kevin Smith. I'll admit the guy hasn't made a good movie in years, but a true fan always hopes. And the premise of this film is brilliant. It's wacky, unconventional and just the kind of thing you could see a director like Smith pulling off. Sadly, this is still not a triumphant return for him. The film's biggest problem is it's un-even atmosphere. Sometimes it feels like a Tarantino film. While that may be dandy for others, it isn't for me. I don't enjoy watching films that constantly feel like they're in the middle of an identity crisis. This film goes from being fairly disturbing, to laugh out loud funny, then snaps back to a totally surreal crapstorm and ends in a tonally confused sputter. It's sad, because there are glimpses of brilliance here and there, and this film could have been so much better. The best aspect is easily the acting. Justin Long delivers quite possibly his best performance yet, Michael Parks is great as the unhinged maniac and Johnny Depp totally steals the spotlight in every scene he's in. This film is worthwhile watching just to see what a "Human Walrus" movie turns out like, but Smith still isn't back on top of his game yet.
xxxTheRipperxxx's rating: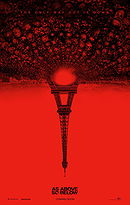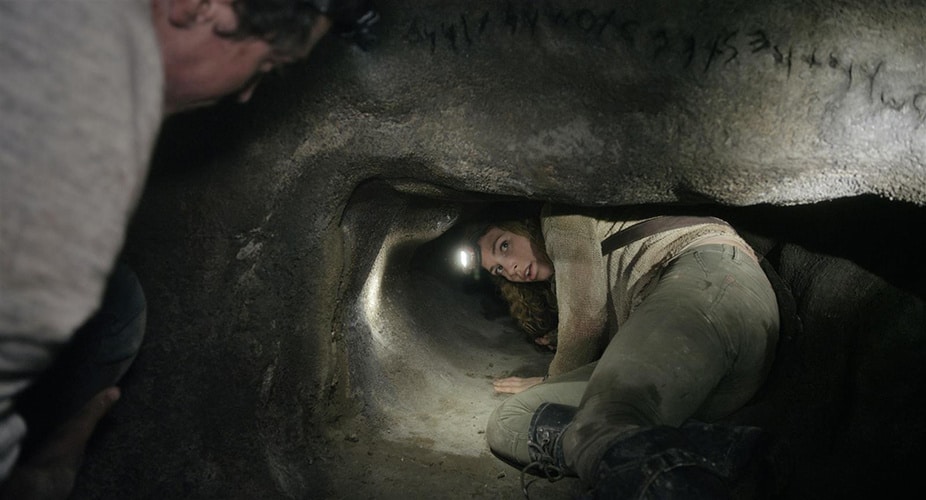 I know it's stupid to put your faith in an Oren Peli production but I really had high hopes for this one. And while it's not AWFUL, it's not very good either. It starts out pretty good. The opening scene is well directed, and sets the stage excellently. The film's attention to detail and ancient history is also fascinating and keeps the viewer engrossed. It also takes a while for the outright "horror" stuff to begin. The sets and locations keep things creepy though, and for awhile it almost feels like you're watching an Indiana Jones flick. Sadly, once scary things begin happening the film takes a nose-dive. Indeed, the cliched jump-scares, stupid character desicions and ominious noises start kicking in and the whole thing begins feeling like all the other generic big-studio horror flicks we've seen in the last few years. While arrogant protagonists are common-place in the genre the lead character here is so stupid that it's not funny. Don't get me wrong. She's a likeable character, but her overly driven sense is a little off the wall. Even the dumbest characters from all the horror movies last year put together don't make as many plainly idiotic descions as this girl. There's a few creative scenes, but most of them were shown in the trailers, and the rest just isn't good enough. I suppose you could do alot worse with a few hours of your time, but you could do so much better.
xxxTheRipperxxx's rating: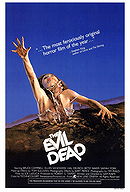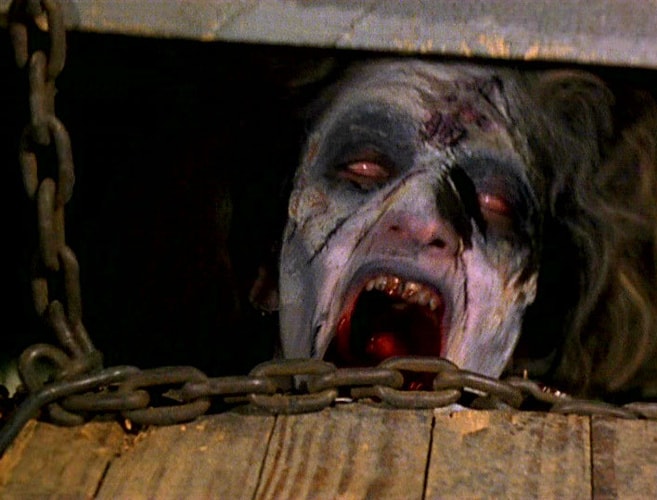 This one has been sitting in my collection for a long time, and I finally got around to watching it. And yes, I'm going to say it. This film is really overrated. I'm not saying that to sound cool or hip, it just really isn't that utterly fantastic. Don't get me wrong, it's not a bad horror film, but it has a number of serious problems. The biggest beef being a total lack of character development. We learn almost absolutely nothing about the main characters. They feel as much like strangers at the end as they do at the begining. We even only learn that certain characters are related to others once their dead. This causes alot of otherwise brutal scenes to lose their punch, seeing as we just don't care about most of these people. Bruce Campbell is likeable only because of the Harrison Ford style charm he brings to his role. But it's not like he even has very many legitimate speaking lines to work with. This is a bone-dry script. Also, I understand how low-budget this film was, but that's not an excuse for how downright ugly this film looks at times. I'm not talking about the blood & guts, I'm talking about the horrible cinematography. That's not to say this isn't a worthwhile film. It's not original or well put together, but it works as brainless horror entertainment. It doesn't always hit it's marks even then, but it's a decent film. And it's pretty cool when the effects go full tilt at the end. I'm just baffled that such an average film is so renowned. I guess this just isn't my thing.
xxxTheRipperxxx's rating:

Add items to section
March 2015

Add items to section
April 2015

Add items to section
May 2015

Add items to section
June 2015
Load more items (84 more in this list)
All the new to me horror films I watch in 2015. Updated monthly, so be sure to check back each month. :)
Added to