Written by
Lists

58 votes
The 100 Most Meaningful Books of All Time
(100 items)
list by coroner
Published 13 years ago

2 comments

49 votes
Misleading Titles
(14 items)
list by Dierdre
Published 10 years, 3 months ago

10 comments

31 votes
The Observer's The 100 Greatest Novels of All Time
(100 items)
list by coroner
Published 13 years ago

1 comment

29 votes
TIME's 100 Greatest Novels: 1923 -- 2005
(100 items)
list by JxSxPx
Published 12 years, 11 months ago

1 comment

Pictures
Description:
Amazon.com Review One of Chinua Achebe's many achievements in his acclaimed first novel, Things Fall Apart, is his relentlessly unsentimental rendering of Nigerian tribal life before and after the coming of colonialism. First published in 1958, just two years before Nigeria declared independence from Great Britain, the book eschews the obvious temptation of depicting pre-colonial life as a kind of Eden. Instead, Achebe sketches a world in which violence, war, and suffering exist, but are balanced by a strong sense of tradition, ritual, and social coherence. His Ibo protagonist, Okonkwo, is a self-made man. The son of a charming
... (more)
Manufacturer: Penguin Books
Release date: 1 September 1994
ISBN-10 : 0385474547 | ISBN-13: 9780385474542

Tags:
My tags:

Add tags
Update feed

mtthwib
added this to a list
4 years, 1 month ago

JxSxPx
added this to a list
4 years, 2 months ago

Esquire's 80 Books Every Person Should Read (80 books items)
"I heard Chimamada Adichie speak about Things Fall Apart several years ago. She said that as a young girl in Nigeria, her books were filled with bouncing blond British girls and that she "didn't know people who looked like me could be in books" until she read Things Fall Apart. Whatever I say about this perfect, archetypical African novel will pale in comparison to that."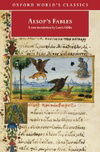 1,001 Books You Must Read Before You Die (1001 books items)
" book: FIC Acheb Chinu"