Written by
Lists

16 votes
1,000 Greatest Books I've Read...[ongoing]
(343 items)
list by ToonHead2102
Published 9 years, 9 months ago

3 comments

14 votes
Ex libris
(168 items)
list by Ruisperkele
Published 9 years, 1 month ago

12 votes
1,001 Books You Must Read Before You Die
(1001 items)
list by dctclibrary
Published 4 years, 6 months ago

1 comment

11 votes
Book Log 2016
(19 items)
list by scouser
Published 5 years, 10 months ago

3 comments

11 votes
Favourite novels
(22 items)
list by SJMJ91
Published 9 years, 10 months ago

6 comments
Pictures
Reviews
View all
Great Expectations reviews
Great Expectations is a novel by Charles Dickens first serialised in All the Year Round from 1 December 1860 to August 1861. The action of the story takes place from Christmas Eve, 1812, when the protagonist is about seven years old, to the winter of 1840. Great Expectations is written in a semi-autobiographical style, and is the story of the orphan Pip, tracing his life from his early days of childhood until adulthood. The story can also be considered semi-autobiographical of Dickens, like much of his work, drawing on his experiences of life and people.
Manufacturer: Penguin Classics
Release date: 13 January 1994
ISBN-10 : 0140620168 | ISBN-13: 9780140620160

Tags:
My tags:

Add tags
Update feed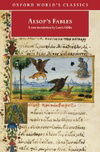 1,001 Books You Must Read Before You Die (1001 books items)
" book: FIC Dicke Charl e-book: https://bit.ly/2T6LV7m"

scouser
added this to a list
5 years, 6 months ago