Edgar Allan Poe: The Purloined Letter
Written by
Lists

Website:
Amazon
"The Purloined Letter" is a short story by American author Edgar Allan Poe. It is the third of his three detective stories featuring the fictional C. Auguste Dupin, the other two being "The Murders in the Rue Morgue" and "The Mystery of Marie Rogêt". These stories are considered to be important early forerunners of the modern detective story. It first appeared in The Gift for 1845 (1844) and was soon reprinted in numerous journals and newspapers.
Manufacturer: CreateSpace Independent Publishing Platform
Release date: 19 August 2016
ISBN-10 : 1536832065 | ISBN-13: 9781536832068

My tags:

Add tags

Add Review

Picture

Video
Update feed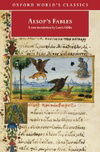 1,001 Books You Must Read Before You Die (1001 books items)
" e-book: https://bit.ly/2SgDrLv"