"If I am King, where is my power? Can I declare war? Form a government? Levy a tax? No! And yet I am the seat of all authority because they think that when I speak, I speak for them."

Essentially the Rocky of speech impediment movies, The King's Speech is an engaging, well-made period piece featuring excellent performances, sublime character nuances, a touch of wit and top-notch production design, and it was all stitched together by Tom Hooper's consummate direction. Not to mention, the film delivers solid drama with a rousing climax, and it manages to be a both highly satisfying and uplifting picture which achieves its dramatic potential without sacrificing historical accuracy. In short, it's precisely the kind of Oscar bait that's distributed each December, but it is nonetheless one of the most accessibly entertaining and satisfying films of its kind to be released during 2010.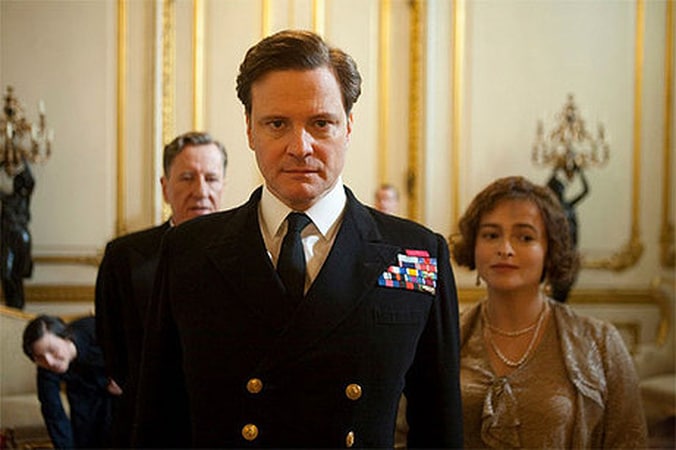 Faced with the prospect of life in the public eye, the future King George VI (Firth) - a.k.a. Prince Albert or "Bertie" - is plagued by a severe stutter which constantly embarrasses both him and his judgmental family. With his wife Elizabeth (Bonham Carter) by his side, Bertie has endured numerous treatments for his verbal handicap, but to no avail. Until, that is, Elizabeth brings Bertie to see an unorthodox speech expert named Lionel Logue (Rush) who comes from Australia and treats the future king like any other patient. Thus is born an unlikely friendship, the importance of which escalates when circumstances conspire to make him the king of England on the eve of World War II. See, after the death of King George V (Gambon), Bertie's playboy brother (Pearce) abdicates his position as king in order to pursue his own interests, which thrusts Bertie into the role of leadership and public attention he never expected to bear.


Interestingly, the "Speech" of the title bears a double-meaning: it describes both the king's address to the nation which declares war against Hitler's Germany, and Bertie's impeded speech which he's fighting to overcome. Unfortunately, the story of King George VI working to overcome his impediment is intercut with Bertie's interactions with his father and his brother, which slows The King's Speech to a crawl during the midsection and sacrifices the intimacy of the extraordinary early scenes. While it may have been necessary to clarify these events, the refocus disrupts the pace and is not as interesting as Bertie and Logue's story. Luckily, things get back on track for the sublime final act, which pits Bertie against his worst fear: addressing his subjects over the radio.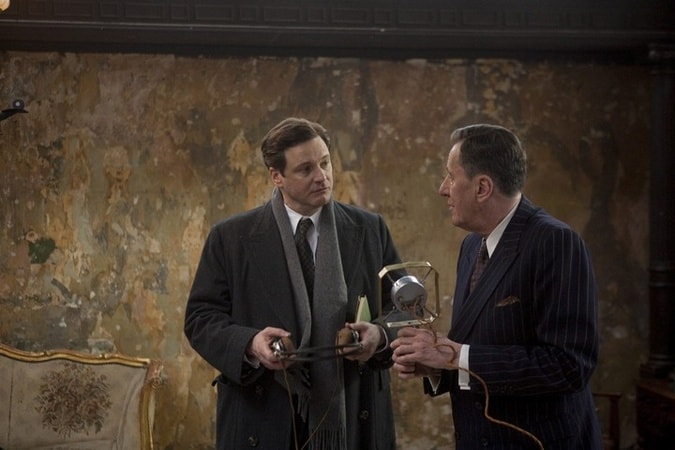 The finale of The King's Speech not only represents the movie's climax, but also the moment in which all the elements of the motion picture come together: Firth and Rush's acting, Logue and Bertie's friendship, the strains of the classical score, and the stark simplicity of the set design (the room in which the speech is delivered is, after all, unadorned and unspectacular). The microphone is depicted not as a mere aid for voice amplification and recording, but as an implacable, faceless antagonist which Bertie must defeat by exorcising his personal demons. It is, in a word, extraordinary; leaving viewers with smiles on their faces, goosebumps all over their bodies, and lilts in their hearts. Additionally, the emotional power is considerably augmented by the fact that these events actually transpired in real life. This is indeed an amazing story.


While The King's Speech is a positive and life-affirming movie picture, director Tom Hooper (The Damned United, John Adams) and screenwriter David Seidler have crafted a picture which, at its core, is a story more concerned with the unlikely friendship forged between Bertie and Lionel. Quietly respectful of one another yet stubborn and set in their ways, it's undeniable that - because the couple are so distinctly separated by class and profession - they would never have grown such a bond were it not for Bertie's speech impediment. Added to this - although The King's Speech is a historical drama, an underdog story and a buddy movie rolled into one - there are plenty of humorous moments throughout which are never overdone or out-of-place. Every single frame of The King's Speech evinces a refined maturity as well as a professionalism rarely witnessed in this contemporary cinematic climate.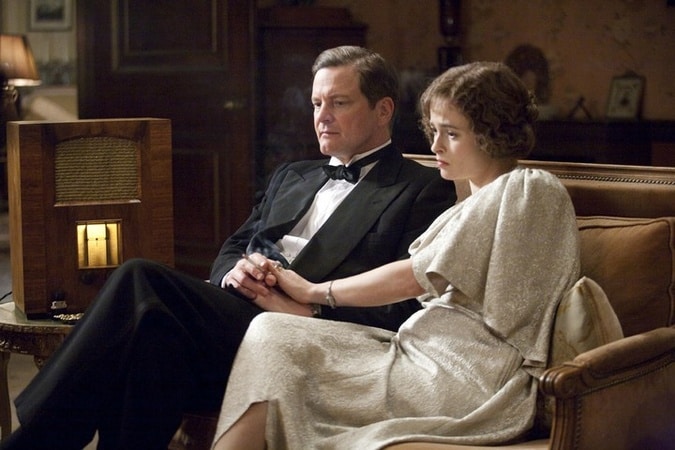 In their infinite wisdom, the MPAA chose to give The King's Speech an R rating, believing that the picture contains too many uses of the word "fuck". Admittedly, there are several profanities, but they are anything but gratuitous - they serve a very specific purpose within the context of speech therapy. This decision once again displays the MPAA's narrow-mindedness, since these profanities are the only reason the film is R-rated (there is no sex or violence). Heck, in England the film's rating was downgraded from a '15' to a '12A', as the BBFC were able to recognise that the inclusion of profanities was essential for the story.


As exceptional as the writing and directing is, The King's Speech is ultimately a performance piece which lives and dies by its cast. Luckily, all of the stars were up to the task. Leading the pack is the phenomenal Colin Firth, who rightfully deserves the highest praise of all the actors. It would seem Firth literally shed his skin and crawled into the skin of Bertie - we believe he is the role. Most impressively, the stutter was not overdone - it feels natural and real as opposed to faux and contrived. Alongside him, Geoffrey Rush is the perfect complement for Firth; his performance is effortlessly energetic, focused and charismatic. The chemistry between the stars is triumphant as well; essaying a stiff-upper-lip standoff between teacher and student which ultimately melts into an alliance. There's also no shortage of chemistry between Firth and Helena Bonham Carter, who is a delight as Queen Elizabeth. Bonham Carter is sharp-witted and whip-smart, but able to express great caring and humanity. Meanwhile, the secondary cast is populated by notable names, all of whom delivered sterling performances. Most notable is Timothy Spall, whose portrayal of Winston Churchill is more than a mere exercise in mimicry. Also of note are Michael Gambon and Guy Pearce as King George V and King Edward VIII, respectively.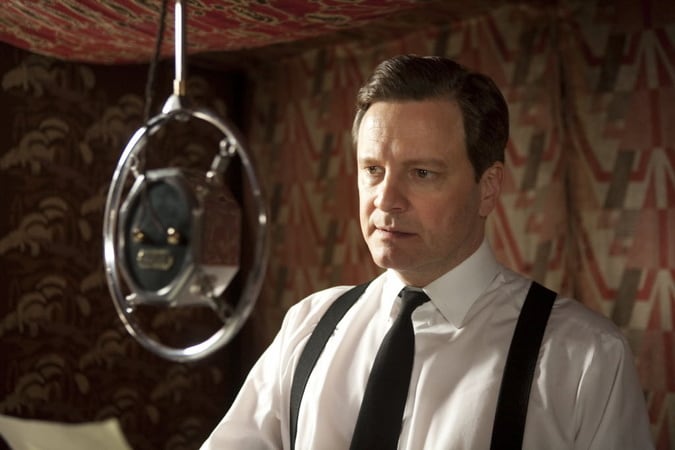 With all of the film's superlative elements combined, The King's Speech illustrates by example how disappointingly lacking so many would-be dramas and Oscar contenders have been (Winter's Bone, anyone?). For the picky crowd, the film may play out a tad too simply, but this does not even slightly matter, nor does it dilute the thematic resonance. This is simply a magnificent motion picture; one of the very best films of 2010, and one that's so engaging and uplifting that it deservedly became a box office smash once word of mouth hit the streets.

9.4/10