While I love this season, and have watched it numerous times, my most recent re-watch has changed my outlook on the overall product.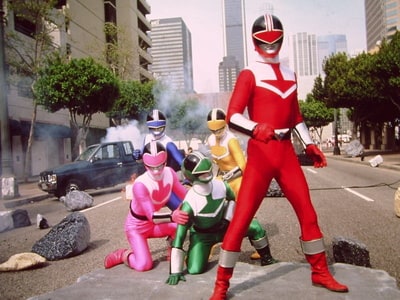 While most fans have no problem saying that Lucas, Katie and Trip are shafted in terms of character development, they are not alone. While the main story arc is good, it's still Wesley's story. He is the one that decides who is relevant. Also, while his journey into manhood is great, he is still childish and I can't help but agree with whoever is knocking him down a peg, no matter whether they are supposed to be in the right or not.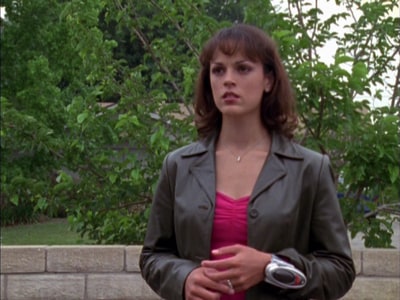 Then we have Jen, who most fans will say is the real hero. No, she isn't. She's set up that way in the premiere after her fiance is fridged, but then she just becomes someone for Wes to defrost. She has no real character of her own, and I would argue that she's the second least developed Ranger after Lucas. Jen's toughness and overlap in Wes' story make her seem more relevant than she actually is.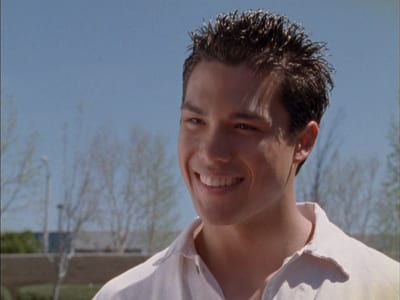 Speaking of Lucas. While Lucas actually does get a lot of screen time in battles and such, his actual character is really lacking. Which is odd because "vain, pretty boy race car driver" is more character than half of the cast could say that they have. But Lucas just isn't that interesting to anyone except whoever put the opening credits together.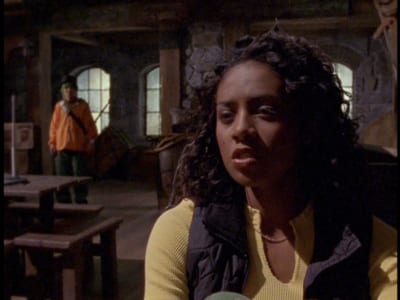 We also have Katie. Katie is probably one of the strongest characters (pun not intended) of the season. She is (presumably) a designer baby with super strength, very opinionated, focused on her family, and loves feminine things. But Katie's story has nothing to do with Wes' story, so the show decides to just brush her under the rug. Also, as of 2014, Deborah Estelle Phillips is the last woman of color to portray a Yellow Ranger.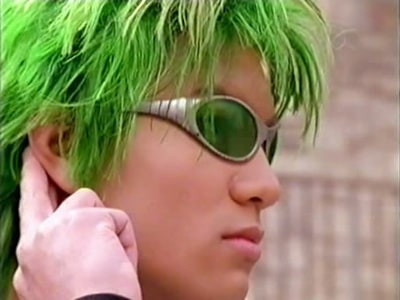 There is also Trip, our resident alien Green Ranger with only one name. Whether he is excited to have a job picking up garbage or is depressed as he tries to find his place on the team, Trip is adorable. But, like Katie, he is mostly ignored because his story does not involve Wes.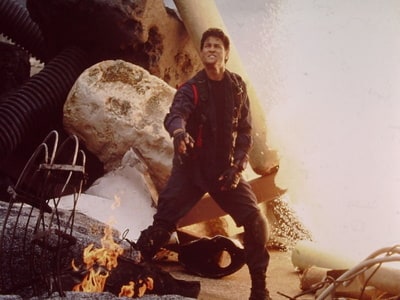 Then there is Eric. As Wes' rival, he is the second most relevant person on the show. And as such, he is the only person other than Wes (and maybe Ransik) to get decent characterization AND development.
I also must mention the acting. Many fans praise this season for having some of the best, but I disagree. People especially praise Erin Cahill as Jen, but she makes me cringe more than she impresses me. Time Force is more average than fantastic or horrible.
However, despite all of my criticisms, I would still recommend this season for anyone looking to get into Power Rangers as it does have a good balance of what you will find in your average season.
8/10