I found myself loving every minute I spent playing this game. Maybe I'm just a sucker for detective stories. Maybe I have a soft spot for idiots. Maybe I'm just extra soft for idiot detectives.
You play as Richard Conway. Freelance Private Investigator. The kind of guy who, moments after donning his fancy new Bullfrog Hypertrousers, launches himself out of his apartment window, soars across the way and smacks right into a neighboring office building, and plummets down, through the skylight, and crashes into the lobby floor. The plus side? His impressive display just landed him a job with a woman in said office building.
This game has a wonderful sense of humor, without being overwhelming. This isn't a comedy game, but it's a game where a lot of funny things do happen. Some of this comes from the witty text dialogue between missions, and some of it comes from the often unintentionally hilarious failures in your plans.
You can laugh at these failures because the game has a generous auto-save system in place, allowing you to go back 2, 5, or 12 seconds to avert disaster. So the price of failure is mitigated.
Much of the games challenge stems from the clever puzzles the game presents. Not long into your case, you unlock a gadget that allows you to rewire electronics. From this point on, it becomes the critical tool that will allow you to succeed, and will also cause more than a few chuckles when a plan of yours turns out to be not so well-thought-out.
This is a game that you can expect to tear through in a couple hours, and there is some replay value, as the story does branch right at the end, so you can see what would happen if you chose differently. Also, you can go back to previous missions to play around with tools that you unlocked later on.
This is a game that I can confidently recommend to just about anyone. And for $10? It's a steal. I definitely got my moneys worth.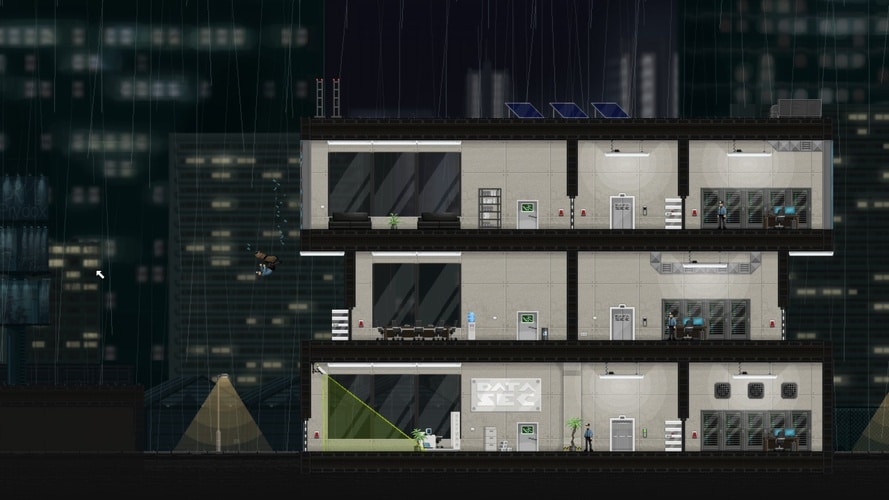 9/10