"If you could make God bleed, people will cease to believe in Him. There will be blood in the water, and the sharks will come."

Unquestionably one of the most highly anticipated motion pictures of the year, Iron Man 2 kicks off the 2010 summer season with a bang. With the original film (which kicked off 2008's summer season), director Jon Favreau and a quartet of screenwriters managed to pull together one of the best additions to the tired superhero genre in recent memory. Benefitting from a pungent script and Robert Downey Jr.'s terrific performance, Iron Man left fans wondering how the sequel could match or exceed its predecessor. Happily, Iron Man 2 more or less wins its battle with "sequelitis" to provide a solid, fun follow-up. It lacks both the class and the magic of the original film, and there's a bit too much content crammed into the narrative, but, considering how wildly it could have gone off the rails (consider Batman & Robin...), Iron Man 2 is a highly satisfying, enjoyable blockbuster.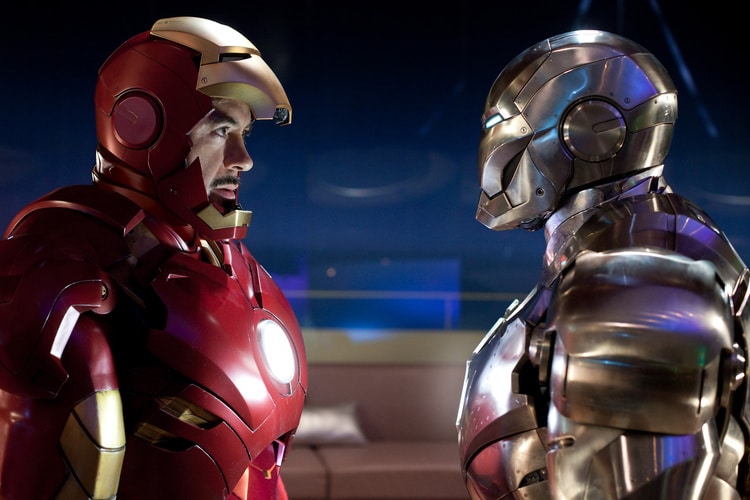 The film kicks off six months after Tony Stark (Downey Jr.) revealed his Iron Man identity to the world. His superhero methods have brought about world peace, but Stark is also paying the piper for his glib declaration, as he's facing pressure to share his revolutionary technology with the military. The government fears that the country's enemies may develop such technology, leaving America unprepared and at risk. Tony confidently dismisses their fears, though; asserting that any such technological advances are at least 20 years away. However, Tony is unaware that a Russian physicist named Ivan Vanko (Rourke) is in the process of successfully engineering his own version of Stark's technology. While Vanko fails to kill Iron Man, he is able to expose weaknesses in the seemingly impenetrable armour. With the government vultures desperate for such technology, the dangerous Russian is provided with an even greater pool of resources. In other story threads, Tony's best friend Jim Rhodes (Cheadle) is torn between his duty as a soldier and his loyalty to Tony, while Stark's shapely new paralegal (Johansson) is causing friction between Tony and his assistant Pepper Potts (Paltrow).


Thankfully, character development remains top-notch in this instalment. Similar to Spider-Man 2, personal conflicts are thrown into the mix and the filmmakers chose to progress the narrative onto the next logical step, rather than just playing it safe and falling back on what worked in the original movie. As you may be able to tell by the lengthy plot summary, there's a whole lot happening in Iron Man 2 - it's overstuffed, and, with a large villain quota, Vanko in particular feels like a wasted opportunity. With that said, it's difficult not to have a sustained fangasm throughout the movie. Several clever references and obvious set-ups for the upcoming The Avengers flick will provoke butterflies in one's belly, while the action sequences will leave movie-goers giddy with delight.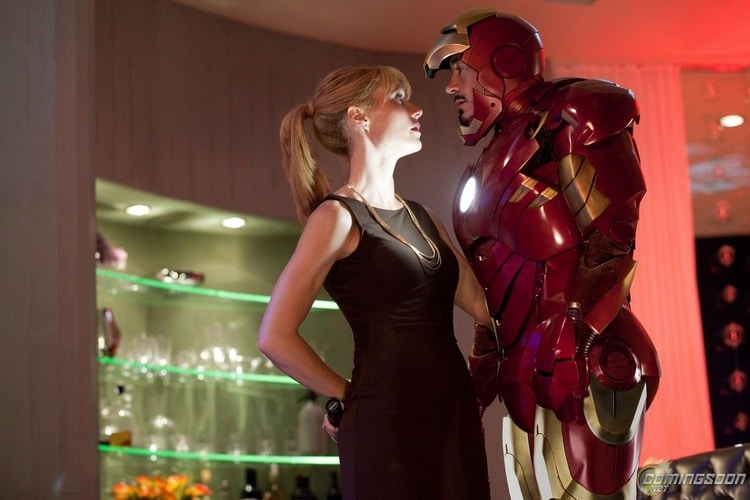 As he pulled off with Iron Man, director Jon Favreau delivers a highly enjoyable ride which looks and sounds absolutely terrific. The blending of digital effects and live action is virtually seamless, and the film's look is very vivid, colourful and stylish. The key problem with Iron Man 2, though, is that the action sequences play second fiddle to the scenes of pure exposition, and, as a result of this, there are a number of poorly-paced dead spots. The film sags during the mid-section, as an inordinate amount of dialogue unfolds to set up the final conflict. While the original movie was a character drama first and an action movie second, Iron Man 2 doesn't sparkle as much in the script department. Sure, the movie is never boring per se, but there are a number of clunky moments, such as a long, arbitrary, awkward and contrived sequence at Tony's birthday party involving a battle between Rhodes and Stark. It's an essential turning point for the characters, but it's hindered by such an inept approach. Credibility is stretched to breaking point too, since Jim Rhodes is able to merely step into an Iron Man-type suit of armour without any knowledge of how to operate it, and manages to use the gadgets flawlessly.


Iron Man 2 manages to excel its predecessor in only one area: the action department. Ivan Vanko's early introductory sequence is an action highlight; flawlessly executed and thoroughly nail-biting. The utterly exhilarating climactic action sequence, meanwhile, improves upon the original film's final showdown in every respect. Favreau has further improved his directorial technique, as the action set-pieces here are of remarkable quality. Favreau's action scenes are of the type one can both follow and appreciate; freed of the desire for frenetic camerawork and rapid cutting. Instead, the screen is filled with the type of stuff one would expect to receive from a summer blockbuster, and it's coherently delivered with impressive visual flair. The digital effects, of course, border on photorealism. As with the first film, the CGI is not overwhelming - rather, the effects merely complement the live-action work in an unobtrusive manner.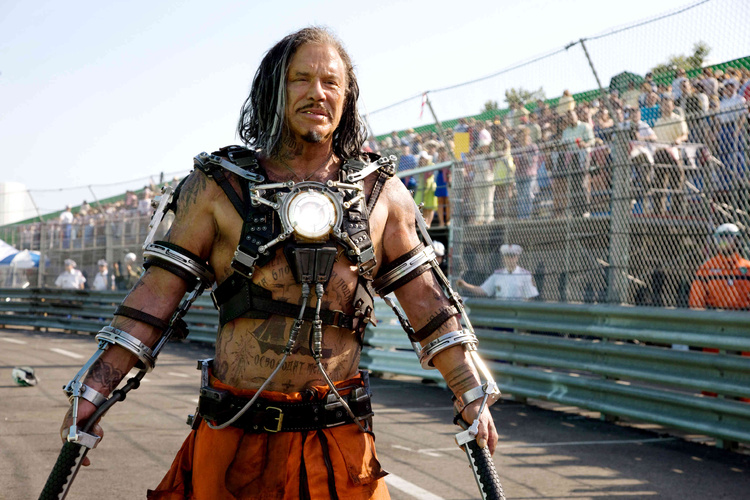 Robert Downey Jr. continues to be unstoppably charismatic and likeable as Tony Stark/Iron Man. His hyper-caffeinated dialogue delivery provokes several laughs thanks to a few well-written one-liners, but, unfortunately, there are fewer funny moments this time around. Don Cheadle, who replaced the underwhelming Terrence Howard, emanates charm and is able to bring great intensity to the role of Jim Rhodes, and this casting decision benefits the entire flick. Mickey Rourke is the standout here, however. In his role as Vanko, Rourke exudes malice and espouses a believable accent. He's a top-notch villain for Stark; far surpassing Jeff Bridges' performance in the original movie. Meanwhile, the always-reliable Sam Rockwell is able to provide some much-appreciated levity to key scenes, while also generating a certain intensity at the right times. Even if Rockwell isn't a formidable villain, he brings enough gravitas to the role. Scarlett Johansson has rarely been sexier, and she's particularly good when she unleashes her character's secret identity and kicks some butt. This is one aspect of the movie which leaves you wanting more. Samuel L. Jackson is also on hand as Nick Fury, and does a commendable job, while director Favreau's bit part as "Happy" Hogan (the driver) has been considerably beefed up here.


Despite its shortcomings, and in spite of the filmmakers' inability to recapture the magic of the first instalment, Iron Man 2 is a blast. Jon Favreau is clearly capable at creating fun and entertaining summer movies that don't insult a viewer's intelligence, and the masterfully-realised action sequences here in addition to the compelling villains ensure this sequel is worth seeing. With a third instalment virtually an inevitability (it's guaranteed that the box office numbers will be kind to Iron Man 2) and the Avengers movie just a few years away, it'll be very interesting to see where the franchise will head next. Like the first film, be sure to keep watching until after the credits.

7.5/10