"A desert holiday, let's pack the drag away. You take the lunch and tea, I'll take the ecstasy. Fuck off you silly queer, I'm getting out of here."

Written and directed by real-life drag queen Stephan Elliott, The Adventures of Priscilla, Queen of the Desert is an unflinching depiction of the behind-the-scenes happenings of a drag show. It exposes the lifestyle of drag queens, on top of portraying the challenges they face and the emotions they bear. It's not always pretty, but, let's be honest, whose life is? The Adventures of Priscilla, Queen of the Desert is also a smartly-crafted hybrid in more ways than one. It's a mix of comedy, drama and musical elements within the well-worn terrain of the road movie. Added to this, due to the nature of the main characters, it could also be perceived as a gay movie that homosexual audiences will fully embrace. To the credit of the filmmakers, however, the film can be enjoyed by any audience, and the film hedges its homosexuality just enough to keep straight audiences from becoming too uncomfortable.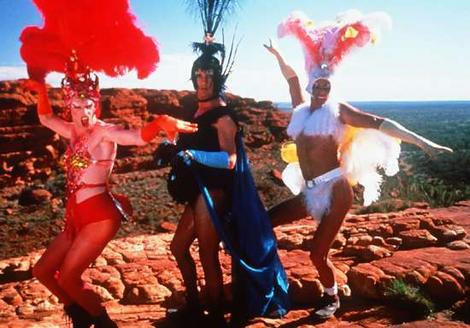 The film's narrative concerns two drag queens - Felicia (Pearce) and Mitzi (Weaving) - and a transsexual - Bernadette (Stamp) - who travel across the Australian desert in their bus (named Priscilla) to play a gig at a resort in Alice Springs. Along the way their bus breaks down, they come into contact with strangers, and discover that their arrival in less urban settings is not always met with warm and friendly welcomes. Encountering everything from dickhead rednecks to being upstaged by ping-pong balls on their way to Alice Springs, it's a trip filled with discoveries and revelations, with Mitzi and the rather jaded Bernadette each facing their own life transitions (while Felicia just remains his own rather flibbertigibbet self).


An uproarious, poignant romp, The Adventures of Priscilla, Queen of the Desert is imbued with a kinetic energy that almost never lets up, and characters as unpredictable and eccentric as the costumes they don. The music, too, is extremely pleasing, with delightful ABBA tunes pervading the soundtrack, and a selection of wonderful original music by Guy Gross. Moments of seriousness are scattered amidst the laugh-out-loud zaniness, yet writer-director Elliott refuses to dwell on these instances - their mere inclusion is sufficient enough to get the message across, and Elliott evidently understood this. Best of all, the film never stoops to over-emotional preaching.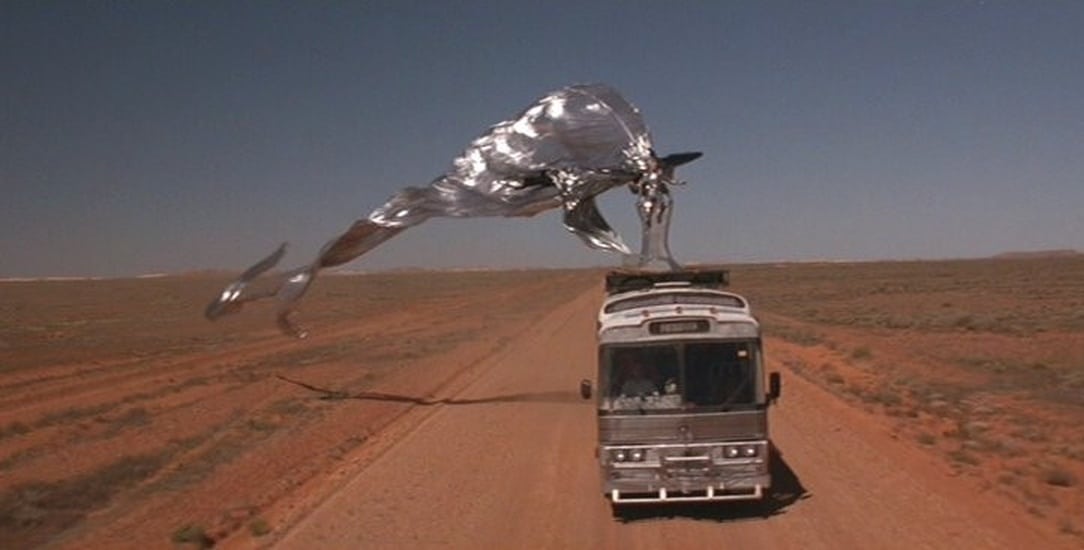 It would have been simple for the filmmakers to make a mockery of the three protagonists with all their make-up, elaborate costumes and high heels, but Elliott was much too talented to fall into this trap. While the main characters admittedly serve as stereotypes of the drag queen, transsexual and homosexual world, they are far from two-dimensional. Rather, the characters are portrayed as real people with foibles and insecurities, as well as the strength to persevere and triumph in a world that neither fully understands them, nor is willing to always accept them.


Added to this, the costumes are absolutely to die for. Costume designers Tim Chappel and Lizzy Gardiner were working with a very limited budget, so they made sure every dollar counted (the thong costume reportedly cost only $7), and their remarkable efforts deservedly earned them an Academy Award. Indeed, the frocks donned by the protagonists throughout the movie are malleable works of art; allowing them to become dinosaurs, fish, and famous architectural structures. The sight of the characters in full regalia standing in stark contrast with the barren landscape of the Aussie Outback is one of cinema's most indelible and memorable images. During the movie's production, the trip to Alice Springs was also undertaken for real, and thus the photography of the Outback is extraordinary. Due to the demanding shooting schedule, a lot of filming occurred while the entire crew were on the road. According to IMDb, there was no room for the crew on the bus because it was such a small set, and as such they actually featured in shots hiding under clothes and props.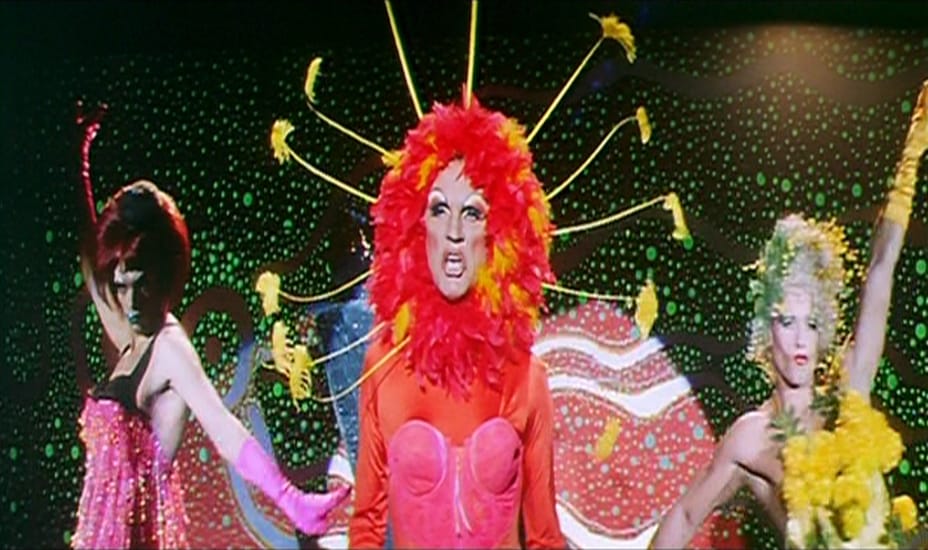 Without a doubt, the film is as enjoyable as it is due to the three leading actors, all of whom are typically associated with more masculine character traits: Hugo Weaving, Terence Stamp and Guy Pearce. While all three are excellent, the standout performance is delivered by usually-serious veteran actor Terence Stamp (at that time known for playing villainous roles in such movies as Superman I and II) who brings a quiet dignity to the role of Bernadette. Seeing him in drag is hilarious enough, but Stamp refused to simply let the images tell the story - his deadpan line delivery and highly expressive face proves equally hilarious.
Hugo Weaving, who catapulted to Hollywood stardom after appearing in this movie, is impossibly expressive in his portrayal of the conflicted Mitzi; conveying a depth of emotion that has been wasted in the single-note roles he took in subsequent hits (like Agent Smith in the Matrix trilogy). Additionally, Weaving threw himself into the film's musical interludes with side-splitting zest.
Also immensely endearing is Guy Pearce, who was an Australian soap star in 1994 but was still several years away from his star-making turns in such movies as L.A. Confidential and Memento. His role of Adam is the film's token flamboyant gay character, and Pearce inhabited the role with such gusto that he perpetually threatens to steal every scene he's in. Additionally, Australian actor Bill Hunter is highly likable as a heterosexual mechanic - he is the film's portrait of what a decent, sensitive man can and should be.


At the end of the day, The Adventures of Priscilla, Queen of the Desert is a warm, exceedingly amusing celebration of diversity and being yourself. It's unlike any major motion picture that preceded it, and its modest success inspired several other transvestite films of its ilk. Viewed so many years after its 1994 theatrical release, one of the new great pleasures of the movie is seeing familiar faces in unexpected places - after all, no-one in 1994 perceived the picture as a movie about General Zod, Agent Smith and the guy from Memento as drag queens stranded in the Australian Outback. Though The Adventures of Priscilla, Queen of the Desert is at times fairly predictable and a bit too lightweight to make a profound statement, this is great entertainment that flies at an impeccable pace, and it's hard not to be swept along.

8.7/10