It's Indianastar Monsters Mash, Now we come to one of the most iconic monsters in the horror genre the Vampire but this no ordinary Vampire this is Count Dracula.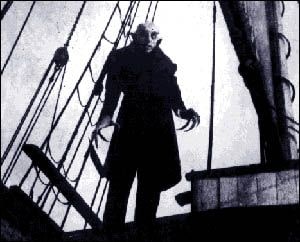 but unable to get the book's right from Bram Stroker's widow, Director F.W. Murnau change the character's name to Orlok and the from a old mansion to a ship this movie is one of the most influential film in the horror genre. Is one of the most creepiest horror film in the last decades and as being as it is a silent film creepiness and atmosphere of this movies just builds these are images you don't forget
the scene where Orlok walks up the stairs, the shadows on the walls
the door there that fits Orlok body disturbingly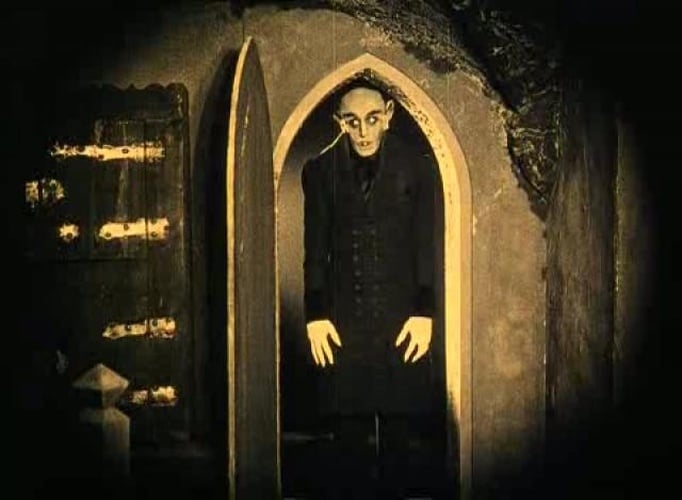 they have been a part of horror for more to come and probably toward the end of time it like watching a nightmare.
In 2003 a film called Shadows of the Vampire was made showing how the crew filmed Nosferatu and F.W. Murnau hired a real vampire to play the part and who knows it could've been true.
-Stay tuned for Metropolis