"Fate rarely calls upon us at a moment of our choosing."

Larger and more overblown in every aspect (except for the areas where it'd be beneficial), Transformers: Revenge of the Fallen is the definitve portrait of Michael Bay at his most conceited and undisciplined. For this follow-up to 2007's Transformers, Bay and his screenwriters (Ehren Kruger, Roberto Orci and Alex Kurtzman) went haywire with excess, lathering this God-awful film in dumb humour and a dizzying amount of CGI. No coherent story ever emerges in Revenge of the Fallen - it is just a monotonous collection of generic explosions and robot battles that mimics storytelling without understanding it. Minus tension, downtime, warmth and a reason to care, all 150 goddamn minutes of Revenge of the Fallen represent an audio-visual assault on all senses (including common) that fast becomes excruciatingly boring.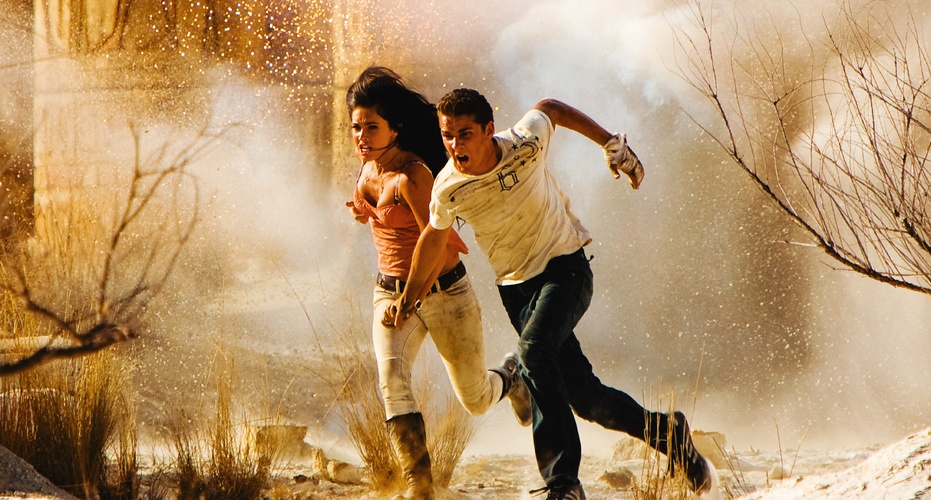 Now...the story? Yeah, that's awful too. Sam Witwicky (LeBeouf) is departing for college while the Autobots hunt the remaining Decepticons. When Sam conveniently finds a shard of the Allspark in his jumper, his brain is flash-loaded with a bunch of ancient symbols pertaining to the location of a deadly machine that will let the bad guys destroy our sun (for reasons too stupid to go into). Megatron (Weaving) is soon hauled out of his deep sea tomb (where he was dumped as part of the military strategy to set up a sequel) and revived before being placed in the service of the Fallen - i.e. "The First Decepticon": a being so important that nobody bothered mentioning him in the first film. The plot more or less concerns Sam going all spastic as the symbols overwhelm his brain and the robots pound on one another. Sam and his pals also meet a government agent (Turturro), after which they all travel to Egypt where the pyramids are...because that's what happens when you let a bunch of geographically-challenged idiots make a $200 million blockbuster.


At one stage John Turturro asks of a Transformer in relation to the current crisis "Beginning. Middle. End. Facts. Details. Condense. Plot. Tell it." - I'd like to ask the screenwriters the same thing.


The blunders of 2007's Transformers were accentuated rather than expunged for this sequel, while the very limited charms of the original are gone, leaving a completely unredeemable pile of shit. Seriously, the film represents the cinematic equivalent of being stuck behind a screaming infant on an airplane. I have news for Michael Bay: a perpetual string of money shots robs each action set-piece of weight and impact. Furthermore, the straightforward plot was padded out to an unholy two-and-a-half hours, meaning the whole thing is packed with gratuitous filler. For instance, there's a subplot in which Sam and his girlfriend are too nervous to say "I love you" to one another...until, of course, the climax; a law straight out of the Screenwriting 101 handbook. By the time the climactic battle between the Autobots, Decepticons, Otherbots (???) and the U.S. Army arrives, there's a good chance you'll be too numbed and fatigued to actually give a fuck about how it will end. Aren't movies like this against the Geneva Convention?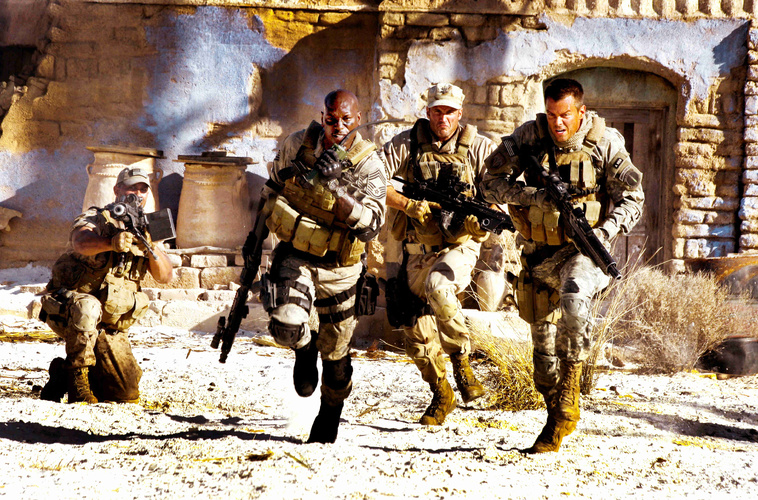 For reasons completely beyond this reviewer's mental perimeters, greater emphasis was placed on comedy for Revenge of the Fallen. Therefore, the dead space between the action was filled with rear nudity from John Turturro, Autobots who trigger uncomfortable memories of Jar Jar Binks, significantly more time with Sam's obnoxiously unfunny parents, and a Decepticon spy who likes to hump legs. Does the concept of a robot humping a woman's leg seem funny to you? Bay seemed to think it was so hilarious that he also included two scenes of dogs humping each other. A set of Transformer testicles make an appearance too, and there's an agonisingly long gag involving Sam's mother tripping out on pot brownies. And slutty chicks can transform into robots too, because the film outright refuses to make any goddamn sense. If Bay had another ten million to spend, he would've put in a Transformer sex scene or some form of musical number.


The action is relentlessly tedious and repetitious. Robots battle other robots, humans use firepower against robots (though never in the history of cinema has artillery ever actually harmed alien machinery), and so on. Worse, there are over forty Transformers in this film, reducing most of them to nothing more than interchangeable cannon fodder. Adding to the confusion, the Transformers are similar in design, not to mention they're poorly defined and make absolutely no visual sense (a car can transform into a robot a few storeys tall?!). Combined with the director's typical usual routine of quick-cutting and shaky cam, it's impossible to tell what the fuck is happening during the battles, each of which ultimately amounts to a nauseating, incomprehensible blur of confusion. The results are frustrating, and one will struggle to figure out what's happening instead of relaxing and enjoying. It's like watching paint dry while someone whacks you over the head with a fucking baseball bat and another person whacks a couple frying pans together! Additionally, the digital effects are mixed. On the one hand some of the technical prowess is laudable, but on the other hand, the digitally-created Transformers are often cartoonishly and haphazardly integrated into the live-action footage.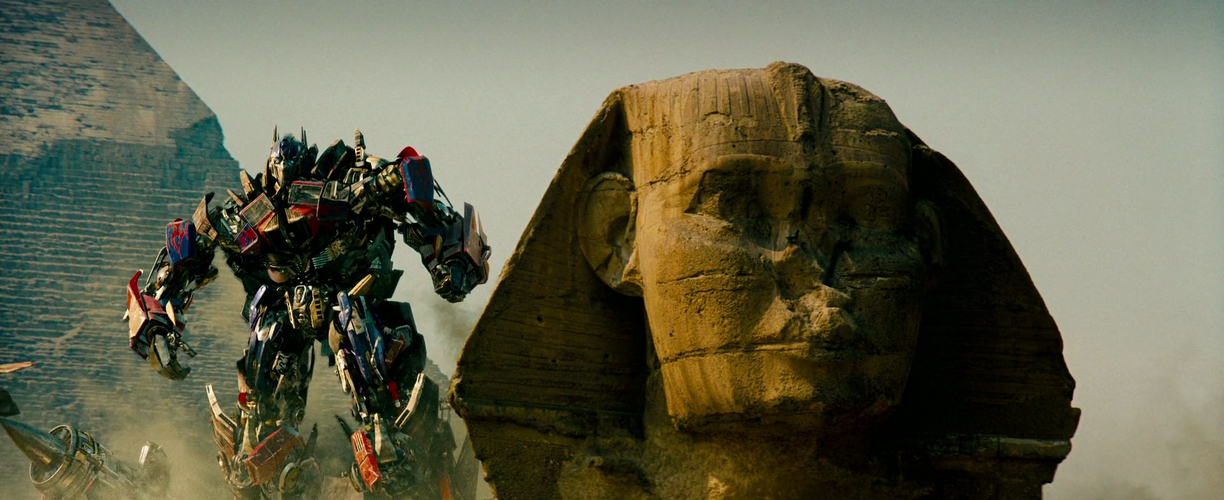 Naturally, the humans suck too - the characters range from obnoxious to pointless. Every role amounts to a bland cipher, and when they aren't delivering witless dialogue or spouting tiresome exposition, they're running away from explosions in slow motion. Megan Fox's character is particularly superfluous - she serves no purpose in the story, and is there just because she's hot. The camera spends so much time ogling her torso that it's plausible Bay hired 13-year-old boys to operate the camera. And no Michael Bay movie would be complete without the director's disturbing sense of reality. The women are all scorching hot supermodels masquerading as actors, and they love spreading their legs for nerds. Meanwhile, minorities conform to every stereotype imaginable and are best used as comic relief. Oh, and scenes set in a foreign country must depict the country's clichés - thus, there are mimes in France and camels in Egypt. Naturally, too, the American Armed Forces are fetishised, with the final act amounting to a patriotic army recruitment commercial.


Michael Bay is also patently in love with himself, and this love is on full display here for all to see. A large poster for Bad Boys II is seen in Sam's dorm room, and there are visual homages as well (fiery objects destroying buildings in Paris looks similar to Armageddon, while the destruction of an aircraft carrier appears to be a nod to Pearl Harbor).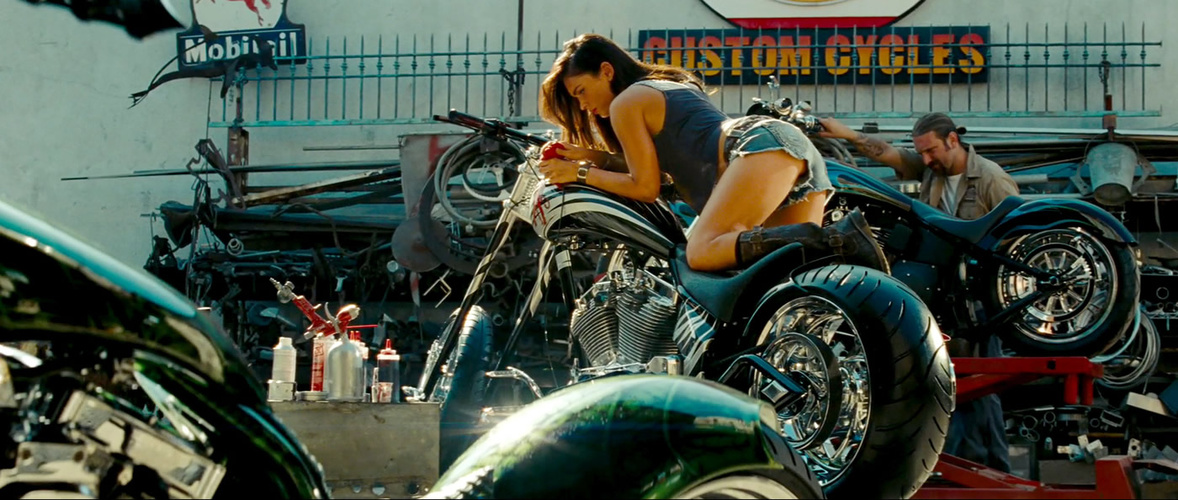 Fans of this woeful picture can only say a couple of things in the film's defence: it's entertaining, and the special effects are amazing. But the latter is arguable, and the former is merely a subjective opinion. Every summer blockbuster has big special effects and action...Revenge of the Fallen is just a tired, boring rehash of action movie conventions without an ounce of humanity, and it embodies every negative aspect of summer blockbuster. I understand the Transformers movies flourish at the box office, and that blockbusters like this appeal to a certain demographic. And that's fine - but can those who like this crap please realise that they're an idiot?


Oh, and you know what? Michael Jackson saw this movie on opening night. Next day, he was dead. Coincidence?

1.2/10

Check out this video - it pretty much sums up everything that's wrong with this flick...in words funnier than mine.