It's very rare that I come across an RPG game as wonderful as this. Granted, this is a game that you might want to do some homework in before you start playing. And by homework, just browse around wikipedia to learn more about the world that this game is set in. It's based on a series of books by the Polish author, Andrzej Sapkowski. Note, I haven't actually read any of these short story collections, but I am highly interested now.
Many RPG games seem to almost shield you from the lore of their worlds, making them optional, rather than being at the heart of it. That is not the case with this game. They'll throw around a lot of names of people and places, and they don't come right out and tell you their importance, you're kind of expected to know something about them already.
This game is a sequel, and it definitely begins en media res. It picks up directly after the events of the first game, and this game rapidly brings you up to speed on the events of the first, when it's relevant.
I suppose I should tell you that you play as Geralt of Rivia, a Witcher. A Witcher is someone who was raised from a young age to be a monster hunter. Potential Witchers are subjected to trials and experiments, many of which are lethal. Those that survive are immune to disease, they're stronger, faster and more resilient than normal humans. This results in a kind of forced evolution -- a mutant, but there are also side-effects, such as sterility and the alteration of a Witcher's eyes so that they resemble a cat's eyes, but they can also see in the dark. In Geralt's case, the process also removed most of his pigmentation, and has granted him the nickname "The White Wolf."
I like the fact that the character you play as is a defined character, rather than a blank slate of a character that most RPG's stick you with. Geralt seems to have a lot in common with hardboiled detectives like Sam Spade and Philip Marlowe. He's not exactly heroic, but he does have a kind of idealism that he follows. He doesn't like picking sides, instead choosing his own path.
Speaking of which, I also find the fact that the game doesn't arbitrarily have "Right/Wrong" or "Good/Evil" decisions in the game. There are several major decision points in the game that will change how the story progresses. Like I said, these choices aren't right or wrong, there isn't an arbitrary "Morality Meter" measuring your level of saintliness or dickishness. However, the characters that you interact with will often remember your actions later in the game. You just use your best judgement.
I cannot understate that this game is definitely intended for mature audiences only. This can be a very gory game, and there is PLENTY of nudity involved, as well as quite a bit of salty language. But I never felt as though it was doing so just for shock value. It always felt organic to the game world. It only seems natural that Geralt would want to bone anything that moves when he's sterile and immune to diseases.
This game can be brutally difficult, even on the easier settings. My friend was watching me play and he turned away for a few seconds, and I managed to die while he was briefly looking away. This definitely isn't a game that will hold your hand. You have to remember to save regularly. Preparation is the key to winning many of the games more difficult battles. I've never felt like I haven't had adequate tools to deal with any situation, instead it felt more like I didn't make the best use of my available resources. This eases the frustration of dying for me, because I never feel like the game is being cheap, I just reload my last save and then approach the situation that killed me ealier with more caution and preparation.
The crafting interface is quite cumbersome and initially, quite confusing. Potions play a big role in preparing for the more difficult fights in the game, and you can only drink potions before a battle, not during. Again, this is explained in the books that potions that can heal wounds amongst other effects, are actually quite toxic to normal human beings. Witchers are trained to imbibe these potions in a meditative trance, and this is reflected in game by the fact that you can only meditate when there aren't enemies about. But getting back to the interface, it seemed kind of odd that I would select the potions that I wanted consume, and then I would exit out of the meditation, and I *thought* that I had consumed them, but it turns out that there is one more button I had to press AFTER I selected the potions to drink. So, select the potion(s), and then select the button to drink them. I think it would just be easier to combine the selection of the potion, and the drinking of the potion. Oh well, now I know. Oh yes, the game doesn't actually tell you this.
I suppose it seems like I might be complaining quite a bit about this game that I profess to enjoy. This game definitely has it's quirks, but I don't think they ever really prevented me from enjoying the game. I was growing tired of RPG games with overly simplified mechanics, and overly simple, tired tropes when it comes to storytelling. This game is a breath of fresh air for me. If you go into this game with the right mindset, you can get a lot out of it. The graphics are absolutely beautiful, some of the best I've seen on the Xbox 360. Which is quite a feat, considering that this game requires some pretty hefty high-end specs to run on PC, and the 360 manages to pull off some beautiful effects on 6 year old hardware. The combat is thoughtful and strategic and also fast and brutal. The story is wonderfully unique when compared to other more standard-fare western-styled RPG's. The game world has more of a feeling of Game of Thrones, with it's dirty, byzantine politics. This game is just as dark and brutal as Game of Thrones.
This is a beautiful game that I won't soon forget.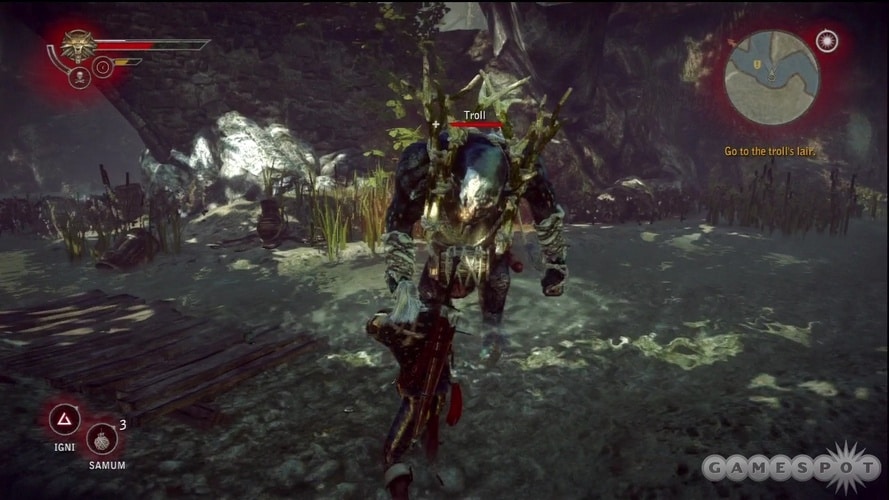 "People like to invent monsters and monstrosities. Then they seem less monstrous themselves. When they get blind-drunk, cheat, steal, beat their wives, starve an old woman, when they kill a trapped fox with an axe or riddle the last existing unicorn with arrows, they like to think that the Bane entering cottages at daybreak is more monstrous than they are. They feel better then. They find it easier to live." --Geralt of Rivia