I'm a Cyborg, But That's Ok is an unconventional love story.
It's set in a Korean mental institute as it follows Young-goon, a young woman who refuses to eat, instead opting to be 'charged up' from licking batteries. She converses with lights, clocks and vending machines and take daily guidance from radio broadcasts. This is all because Young-goon believes herself to be a robot.
The film introduces you to the other patients of the institution and their psychotic conditions as Young-goon settles into her institutionalised lifestyle with the nurses who seem to have as little clue about the realities of life as the inmates.
Flash backs from Young-goons earlier life show how she was raised by her grandmother who was one day carted off to a mental leaving behind her false teeth. Ever since, Young-goon has vowed to return them to her so that she will again be able to eat her favourite pickled radish.
The film centres on Young-goon's need to eliminate all of her human emotions, which are the 7 deadly sins of the Cyborg world in order to kill all of the 'White-uns' and uphold her promise to her Granny.
In order to remove feelings such as guilt and sympathy Young-goon asks Park Il-soon, a psychopathic thief to steal them from her.
As he begins his observations of her he is amazed to feel, for the very first time stirrings of compassion and concern for another being from within himself.
I found this film to be very different from any others of Chan-wook Park. Essentially it is a light and warm hearted romance, but more in the vein of his other works this storyline is also multi faceted and original in it's approach, dealing with an ultra heightened sense of our everyday human emotions.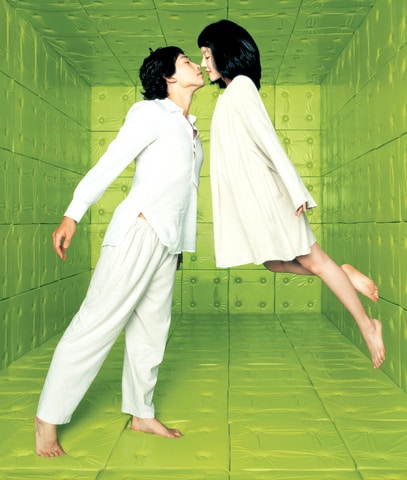 8/10