After the 2013 theatrical release of
Side Effects
and the HBO telemovie
Behind the Candelabra
, director Steven Soderbergh announced his retirement from motion pictures, but that inevitably was not to last. Returning after what amounted to a self-imposed four-year hiatus (during which he directed all twenty episodes of the TV show
The Knick
), Soderbergh tackles a heist movie in the same vein as his 2001
Ocean's Eleven
remake, switching out the opulence of Las Vegas for the backroads of rural America.
Logan Lucky
is both uproarious and heartfelt; the filmmaker clearly has a ball suffusing the material with his trademark directorial idiosyncrasies, and the end result is highly entertaining. Even though
Logan Lucky
does initially seem rather slight considering that this is Soderbergh's big return to cinema, there are in fact deeper layers to unearth, with sly satire underneath the movie's goofy exterior.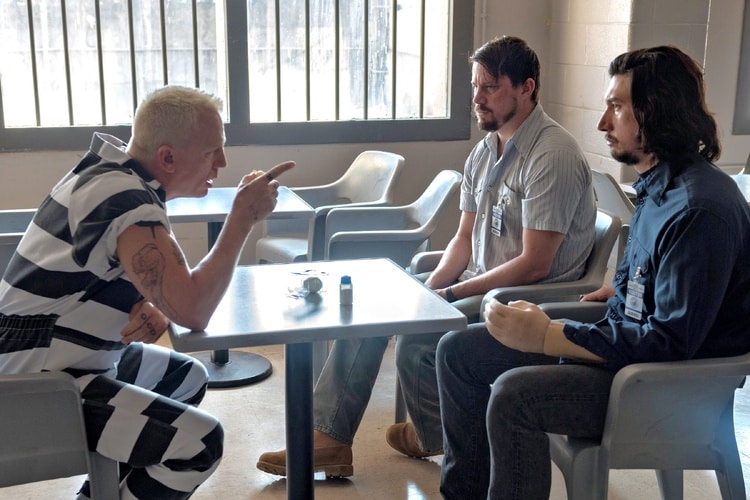 A down-on-his-luck labourer, Jimmy Logan (Channing Tatum) is abruptly laid off from his job filling sinkholes beneath the Charlotte Motor Speedway. Jimmy and his amputee brother Clyde (Adam Driver) have never had much luck, which they attribute to a longstanding family curse. With a daughter to support and his feisty ex-wife (Katie Holmes) planning to move away with her new partner, Jimmy hastily seeks a big score, and hatches a scheme to pull off a heist at the Speedway during a popular NASCAR event using the pneumatic tube cash delivery system. For the heist, Jimmy recruits his sibling, along with explosives expert Joe Bang (Daniel Craig), who is in the final few months of a prison sentence and insists upon bringing in his two dim-witted brothers, Fish (Jack Quaid) and Sam (Brian Gleeson). With the crew assembled - including Jimmy and Clyde's sister Mellie (Riley Keough) - they set about gaining access to the Speedway's bowels during the major Coca-Cola 600 racing event.
Logan Lucky
finds Soderbergh in familiar territory, and the screenplay feels so well-suited to his filmmaking sensibilities that it's no surprise he came out of "retirement" to direct it himself. (Reportedly, he was initially given the script only to recommend a suitable director, but enjoyed the material too much.) In addition to the obvious
Ocean's Eleven
parallels (a newscaster even refers to the heist as "Ocean's 7-Eleven"), the more working class aspect of the story brings back memories of 2012's
Magic Mike
.
Logan Lucky
benefits from smart scripting, shaping a wholly credible heist that's peppered with clever details, and there's more going on than what meets the eye. Soderbergh's recognisable brand of storytelling is on full display - it's deliberately-paced and laid-back, with a bone-dry sense of humour and split-second comedic timing. And as with most the director's notable output, there are deeper themes at play.
Logan Lucky
does succeed as a slick, light-hearted caper, but Soderbergh appears to be presenting a somewhat uncomfortable evaluation of the age-old American Dream.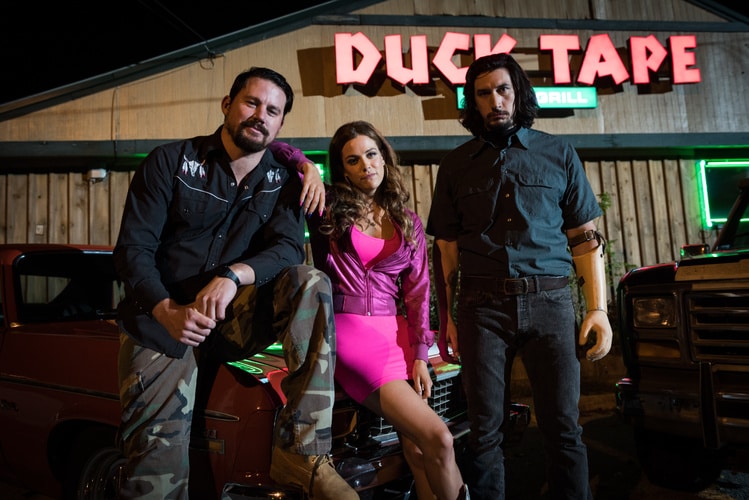 With the story unfolding in the wilds of West Virginia, there are amusingly exaggerated accents all around and the inanity of some of the characters is playfully exploited for laughs. Indeed, this is actually one of Soderbergh's most accessible and flat-out entertaining motion pictures to date, whilst retaining plenty of artistic value along the way. The soundtrack is permeated with enjoyable songs (John Denver's 1971 hit "Take Me Home, Country Roads" plays a major part in the story), and the comedic set-pieces hit hard. A certain scene involving Joe's improvised explosive device at the Speedway manages to be nail-biting and funny in equal measure, but even more uproarious is an ongoing prison standoff between the warden (Dwight Yoakam) and the convicts, who are trying to obfuscate the absence of Joe and Clyde. As Warden Burns stubbornly refuses to tell the outside world about his situation, the inmates only request to be given access to George R.R. Martin's final "Game of Thrones" novels, refusing to believe that they are not finished yet and the TV show has progressed beyond the source. Logan Lucky is a good-looking motion picture to boot, elegantly shot by Soderbergh who serves as his own cinematographer (under the pseudonym Peter Andrews), and the technical presentation is top-flight. The only real shortcoming is that the movie fails to make any significant emotional impact, even though it tries with a subplot involving Jimmy and his daughter. Nevertheless, there is undeniable heart, and Soderbergh's style never exactly lends itself to emotion anyway.
Ultimately, it's the game ensemble cast of recognisable performers which bolsters the material above the ordinary - everybody is fully committed to the absurdity. Tatum and Driver mostly play it straight, though they have their quirks and amusing moments, but it's Craig who steals the spotlight in his first notable non-James Bond big-screen performance since 2011's
The Girl with the Dragon Tattoo
. Sporting bleached blonde hair and many tattoos, Craig is wacky as all hell. It's not even a flattering role for the current 007, making it all the more commendable that he chose to do it, and in the process remind us all about his considerable acting talents. Elsewhere, Yoakam is a total hoot as Warden Burns, while
Family Guy
mastermind Seth MacFarlane effortlessly scores several laughs playing a conceited NASCAR sponsor. Even Katherine Waterston makes an appearance as one of Jimmy's former high school classmates, and Marvel fans will also spot Sebastian Stan (
Captain America: Civil War
) in the minor role of a successful NASCAR driver.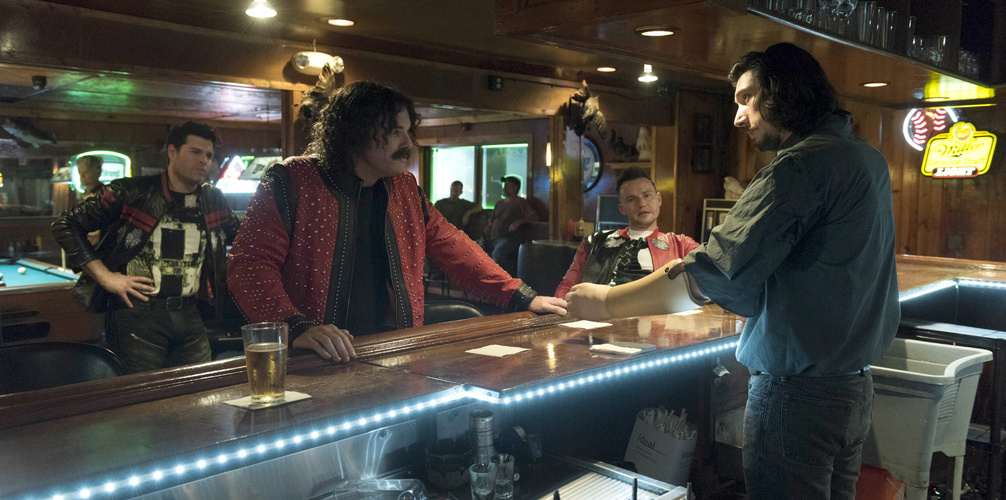 The summer movie season has become synonymous with expensive action blockbusters, many of which are now sequels or reboots, but Logan Lucky is an original breath of fresh air constructed with intelligence and sophistication, so of course it failed to do much business at the box office. Admittedly, the story does superfluously extend beyond the heist for a lengthy epilogue that doesn't feel altogether necessary and should be tighter, but the movie comes together well enough as a whole nevertheless. Putting aside any shortcomings, it's indeed a joy to behold the undiluted vision of a true auteur here, making this a must-see for anybody who appreciates Soderbergh's cinematic oeuvre. In short, Logan Lucky is an unexpected delight, even if it's not for all tastes.
8.2/10