On the surface, 2017's
The House
ostensibly had all the right ingredients to become an instant dark comedy classic. But despite the presence of Will Ferrell and Amy Poehler, plus a colourful supporting cast of recognisable names and a promising comedic plot,
The House
falls flat for the most part - it comes up dangerously short in terms of laughs, and feels much longer than its comparatively scant 88-minute running time. Making his directorial debut, Andrew Jay Cohen (who also co-wrote the script) is unable to achieve an agreeable rhythm as the movie meanders from one undisciplined scene to the next, never quite coming together in the end. Even the ordinarily reliable actors are powerless here, struggling to come up with any witty, well-timed jokes. It's certainly telling that even though these types of comedies are usually critic-proof,
The House
tanked at the box office without a trace, grossing a pathetic $34 million worldwide against its modest $40 million budget.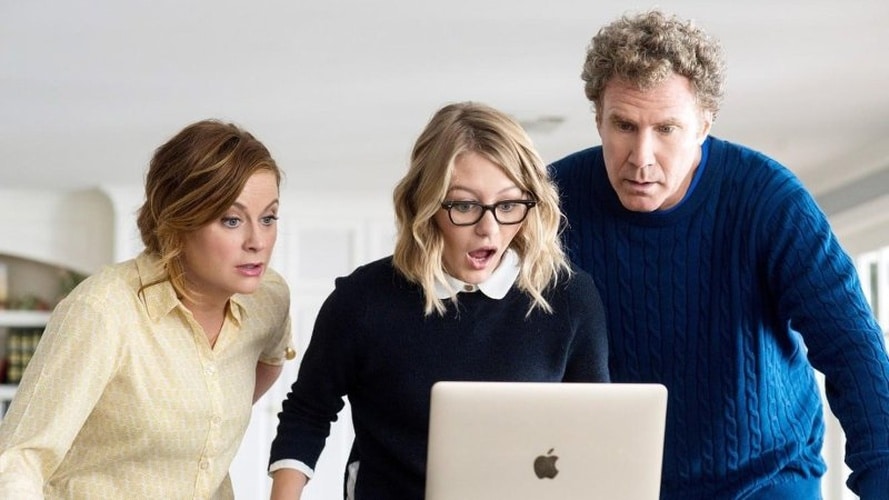 With Alex (Ryan Simpkins) graduating high school and looking to attend a prestigious college, her parents Scott (Ferrell) and Kate (Poehler) count on the local council's scholarship to pay for her tuition. However, even though Alex is chosen as the recipient for the scholarship, crooked city councillor Bob Schaeffer (Nick Kroll) axes the program to use the funds elsewhere. With no way to pay for Alex's tuition by themselves, Scott and Kate turn to their depressed pal Frank (Jason Mantzoukas), who has a crippling gambling problem. After suffering bad luck in Las Vegas, the trio choose to open their own illegal underground casino in Frank's house to raise the required funds to put Alex through college. But of course, it doesn't go as smoothly as expected - Scott and Kate bear witness to some insane behaviour, and strange goings-on around town pique the curiosity of local police officer Chandler (Rob Huebel).
Despite a screenplay credited to Brendan O'Brien and Cohen (who scripted
Bad Neighbours
), it's apparent that the actors were relied upon to deliver all of the laughs through improvisation, as not much wit is on display here. Unfortunately,
The House
also falls victim to a common fault in contemporary comedy: it's over-plotted. The prospect of starting an illegal underground casino should have been sufficient to see the movie through, but the narrative is further complicated by a corrupt councilman embezzling funds and having an affair with the town treasurer (Allison Tolman), while Officer Chandler is unsure where his loyalties should lie. And honestly, the whole thing puts a damper on the sense of fun. Another conflict is introduced involving gangsters (led by Jeremy Renner) that has comedic potential, but it's dealt with in a few short scenes, after which the focus returns to Bob's corruption. Meanwhile, the movie skips over the actual construction of the casino and doesn't explore how the casino manages to attract such a large clientele so quickly. There is even a half-hearted attempt at emotion at the very end that just comes across as forced and unearned.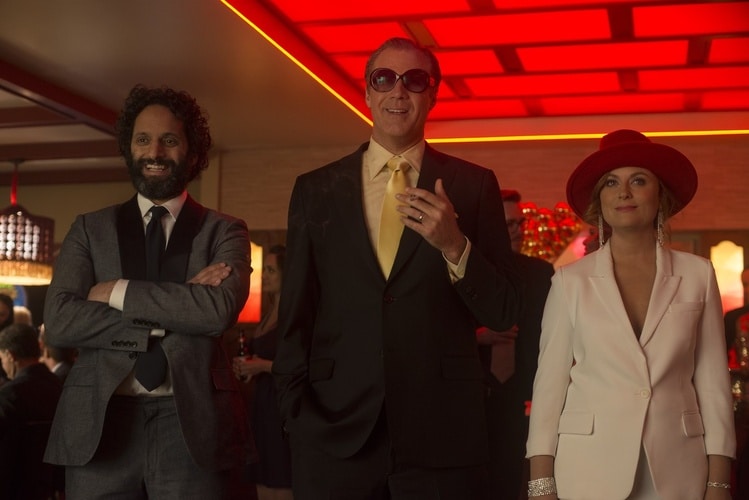 It may be understandable that Cohen relied so heavily on the talented actors to create all of the laughs, given that Ferrell and Poehler are joined by the likes of Kroll, Mantzoukas and Renner among a number of others, but it's too transparently improvisational and the material is way too hit-and-miss. Indeed, you can actually see the actors trying their hardest to come up with something funny at every turn, which takes you out of the movie and spoils the comedic timing. You can certainly sense Cohen's directorial inexperience throughout The House. It doesn't help that the movie's cinematographic style is so excessively basic and vanilla, in need of more style and personality. Put simply, it doesn't look overly cinematic, though the original score by Andrew Feltenstein and John Nau (Anchorman 2) is admittedly agreeable and effective. Young Simpkins is about the only performer on-screen who isn't actually in on the joke, serving as the straight man to the insanity unfolding around her. Gags may land here and there (though that's subjective, of course), but nothing is overly memorable and there are no meaty belly-laughs. You'll be hard-pressed to recall any funny moments - or anything about the movie at all - mere minutes after viewing it.
The House was actually shot in late 2015/early 2016 before going through almost 18 months of post-production, which is frankly mindboggling for a simple comedy like this. Evidently, the filmmakers had a tough time finding the movie in the edit, and the final result speaks for itself. Even the bloopers during the end credits fail to provide much in the way of laughs. Still, for all of its shortcomings and flaws, at least The House isn't obnoxiously terrible or offensive. To be sure, it's not funny enough and pacing should be tauter, but it still has its entertaining moments and highlights, intermittent though they may be, and at least it's not a pointlessly neutered PG-13 comedy. The actors all appear to be giving it their all, but it's hard to shake the feeling that The House should be a hell of a lot better considering the talent involved.
5.2/10