2017's
Spider-Man: Homecoming
represents the
second
reboot of the titular Marvel character in just a decade, which may seem excessive and even unnecessary a mere three years following the release of
The Amazing Spider-Man 2
. But Sony have done it right this time, collaborating with the good folks over at Marvel Studios to create the best possible cinematic rendering of the popular web-slinging superhero, at last. Although this introductory picture is less than perfect,
Homecoming
nails both the characters and the world that they inhabit, which is what matters the most going forward into the inevitable sequels. Of course, for more involved film-goers, the title does ostensibly hold dual meaning - the story takes place in the lead-up to the school homecoming dance, but the movie also sees the character finally joining the expansive Marvel Cinematic Universe after his introduction in 2016's
Captain America: Civil War
. And what a homecoming this truly is, with director Jon Watts (
Cop Car
) paying attention to both colourful action sequences as well as the high school drama. And perhaps best of all, unlike the dire
Amazing Spider-Man
pictures, it feels like you're watching an actual self-contained story here, rather than an extended trailer for future movies.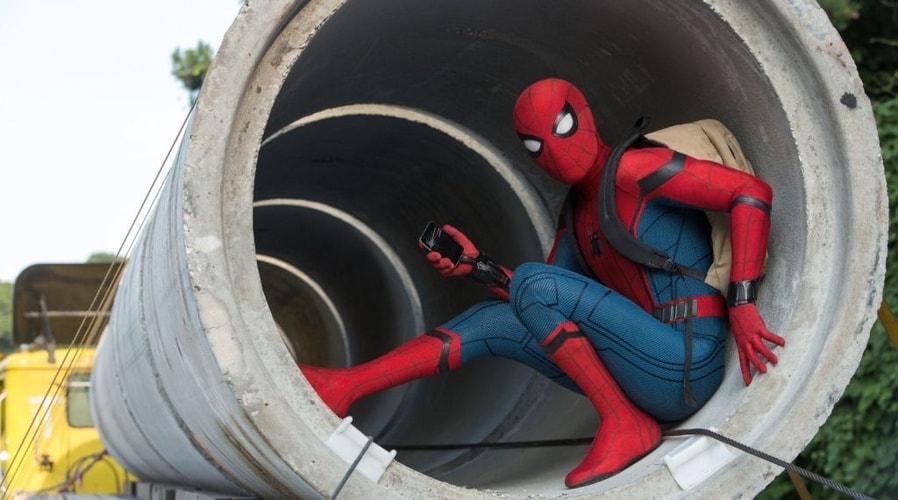 Picking up a few months following the events of Civil War, Peter Parker (Tom Holland) spends his afternoons prowling the streets of New York City as Spider-Man, desperately waiting for a phone call from Tony Stark (Robert Downey Jr.) about his next mission. However, the 15-year-old must still tend to his high school studies, hanging around with his best friend Ned (Jacob Batalon) and harbouring a crush on sweet senior student Liz (Laura Harrier). Peter keeps his crime-fighting activities a secret from Aunt May (Maria Tomei), who believes that he's taking part in a Stark Industries internship program. Peter's patrols are typically unexciting, until he spots and thwarts an ATM robbery being carried out by criminals using powerful weapons. Further investigating the matter, Peter discovers that Adrian Toomes (Michael Keaton) is using alien tech recovered from the New York Chitauri invasion to manufacture weaponry to sell on the black market, and turn himself into airborne threat The Vulture. Anxious to prove himself, Peter takes it upon himself to foil Toomes' plans, despite outside pressure and his own inexperience.
Thankfully,
Spider-Man: Homecoming
eschews rehashing the well-worn origin story of Spider-Man yet again, catching up with Peter who has already been bitten by a radioactive spider, and who's already using his Stark-manufactured suit to keep the streets of NYC safe. The approach pays off, particularly since origin stories generally aren't as fun and the formula is now stale. It's certainly what we needed right now, though it might not make full sense to newcomers in a few decades - there is a brief aside in which Peter mentions the radioactive spider, but perhaps something more concrete would have more staying power. With a script credited to six writers,
Homecoming
is as much about adolescence and high school life as it is about saving the world. This is the first time a Spider-Man movie actually feels authentic in its depiction of high school life. All previous attempts felt too Hollywood, but the characters look their age here, and Peter isn't so much a social outcast but just a regular teen who seems well-liked enough, if not exactly popular due to his intelligence and meekness. Little touches help to solidify the sense of authenticity, such as his fondness for building
Star Wars
LEGO with Ned.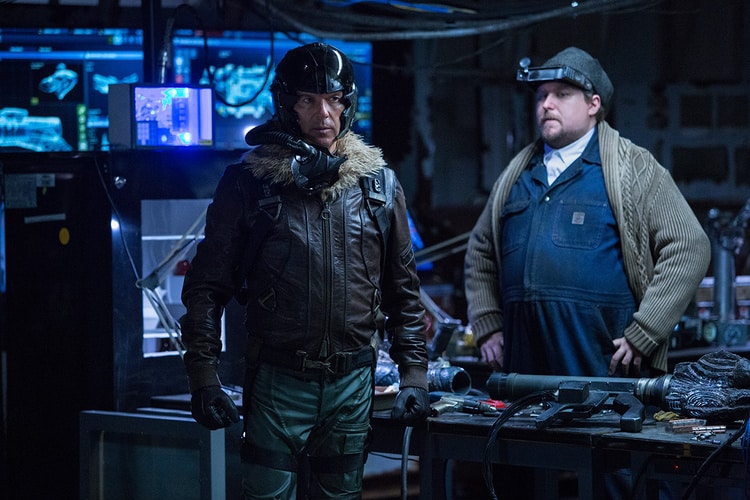 Homecoming allows Peter to use his intellect as much as his strength - this is a detective story in some respects, and he calls upon Ned to provide some technological support along the way. What's also refreshing is that Homecoming provides a different perspective to the MCU, since it's set outside Avengers HQ and shows high school life within this universe. One especially amusing touch is that, even though Steve Rogers (Chris Evans) is now considered a criminal, school teachers are still obligated to play fluffy educational videos featuring Captain America. Homecoming is frequently amusing, adding levity to the proceedings and making it feel closer to a John Hughes teen comedy rather than just another blockbuster. This is slyly solidified in a sequence that pays homage to Ferris Bueller's Day Off (complete with people actually watching the scene being referenced). Whereas the Amazing Spider-Man films were sullen and dark, Homecoming is enjoyable and bubbly. It helps that comedy writers were involved in the screenwriting process, including Jonathan Goldstein and John Francis Daley (Horrible Bosses, Vacation). Homecoming should play fine for the uninitiated as it isn't burdened by extensive world-building, though there are subtle references to the MCU that long-time fans will pick up. The script even makes a shrewd reference to the first Sam Raimi Spider-Man movie, and there appears to be a very cheeky underlying metaphor about Peter begging to be part of the Avengers.
This is Watts' first time overseeing a big-budget blockbuster, and even though he seems like an odd choice considering his previous credits, he handles the responsibility with assuredness and grace. It's certainly refreshing to watch a more grounded and smaller-scale superhero movie, as Peter does for the most part function as the "friendly neighbourhood Spider-Man," stopping mundane crimes as he craves tackling something bigger. The climax set in and around a large cargo plane up in the air is certainly vast in scale, but Watts keeps the film on a tight leash. In fact, all of the action set-pieces are armrest-clenching, thanks to taut direction and enormously convincing visual effects. Watts also proves to be adept at cinematic tension - when a twist of sorts is revealed, the subsequent couple of scenes dealing with said twist are almost too intense to bear. In fact, one particular scene set in a car could be
the
most nail-biting, gripping moment in the entire MCU canon.
Homecoming
is backed by an enjoyable selection of vintage songs, including tunes from the Ramones and The Rolling Stones, while Michael Giacchino's original score is superb, opening with a brilliant rendition of the classic Spider-Man theme song to set the scene.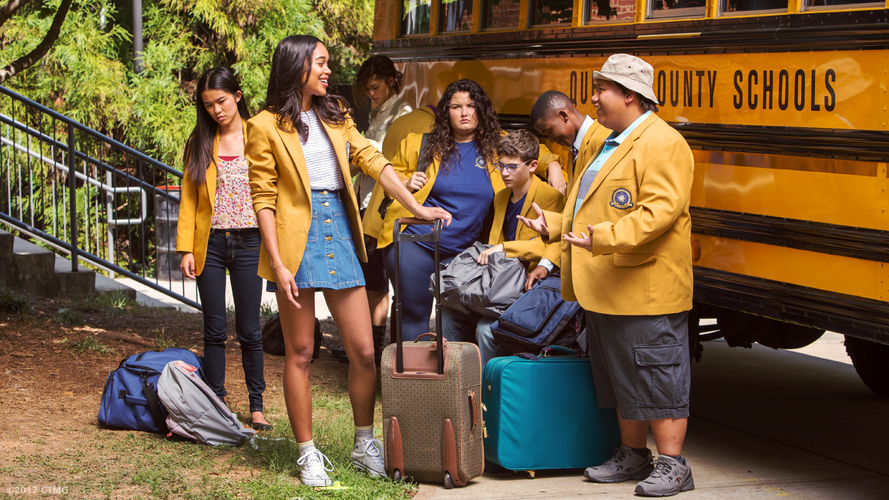 After making such a positive impression in Civil War, Holland continues to delight as the titular hero, emerging as arguably the best cinematic Peter Parker/Spider-Man to date. The young Brit offers a real take on the character, making him feel lived-in and real, and giving him an authentic-sounding Queens accent. Holland is a believable smartarse, but you can also believe him as an intelligent student and a young man in love. Downey, meanwhile, is a valuable presence as Stark, scoring a few laughs and providing some meaty moments of drama. Added to this, he still shares magical chemistry with Holland. Surprisingly, Downey really shows up to play here - this is far more than just a "phoned in" cameo. It's also a treat to see the return of Jon Favreau as Happy Hogan, and there's an excellent scene towards the end of the movie that makes Homecoming well worth seeing for fans of the Iron Man trilogy.
Another huge win is Toomes, played to perfection by Keaton. Toomes is not a monster who's simply determined to kill innocents, but rather a blue-collar worker who's screwed over by the system, and who just wants to make a living to protect his family and his workers. Keaton (who was, of course, seen in 2014's
Birdman
, making him a fun pick for The Vulture) ensures the character remains human, but he's also sinister when he wants to be. Another aspect that
really
works is Peter's suit A.I., voiced by Jennifer Connolly. (Who's married to Paul Bettany, otherwise known as Jarvis/Vision, which is just a fucking adorable touch.) Zendaya is a downright treat as one of Peter's classmates, delivering some of the biggest laughs in the movie, while you can truly believe that Batalon's Ned is best friends with Peter, and Tomei proves to once again be an endearing Aunt May.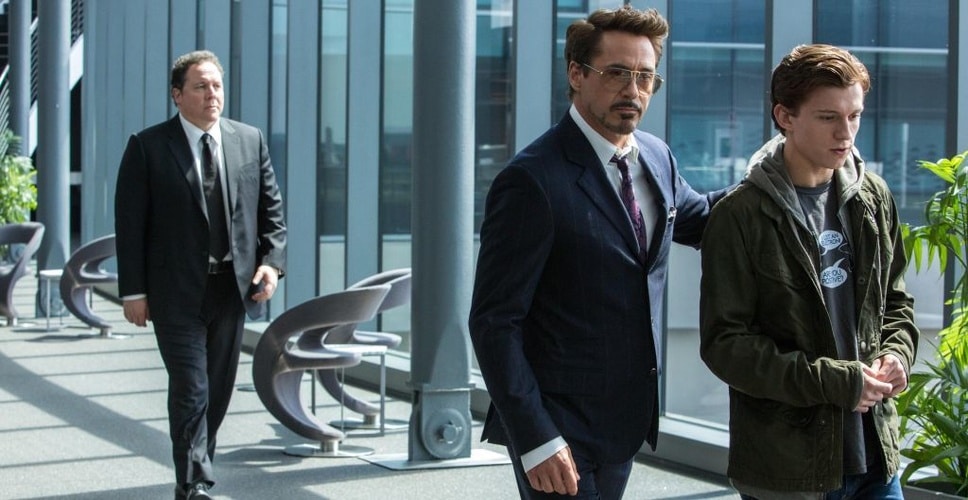 The only thing that's lacking in Homecoming is the emotional resonance we usually see in the MCU (and which made Guardians of the Galaxy Vol. 2 such a standout). The whole Uncle Ben storyline has been thoroughly played out, and while it's wise that the movie avoids rehashing it a third time, there's no emotional reference point to replace the function it has previously served in Spider-Man movies. Nevertheless, Spider-Man: Homecoming is a delightfully fun, eminently rewatchable superhero blockbuster, and it seems that this modern reimagining of the web-slinger is thankfully here to stay this time, leaving the previous reboot dead in the water. This one ranks behind Raimi's Spider-Man and Spider-Man 2 (both of which still hold up), but it's superior to Spider-Man 3 and the two (less-than)Amazing movies. In typical Marvel fashion, there are two additional scenes after the movie - one midway through the credits, and another at the end of the credits. Stick around for both.
7.8/10