Ostensibly appearing out of nowhere, 2014's
John Wick
exceeded all reasonable expectations, belying its low-budget origins to blow film-goers away with astonishing gun-fu and outstanding cinematography, becoming one of the best movies of the year. For 2017's
John Wick: Chapter 2
, stuntman-turned-filmmaker Chad Stahelski returns to direct another round of adrenaline-charged carnage, crafting an organic-feeling continuation that adds further expanse to both the franchise and the intricate, intriguing world that it inhabits. Gloriously violent and inventive,
Chapter 2
is the best kind of action sequel, as it goes bigger but never loses sight of the charms of its predecessor. Compared to big-budget summer blockbusters, the
John Wick
movies offer a refreshing dose of ferocious, old-school action that's considerably more gripping than motion pictures that cost five times as much. For action lovers,
John Wick: Chapter 2
is pure heaven.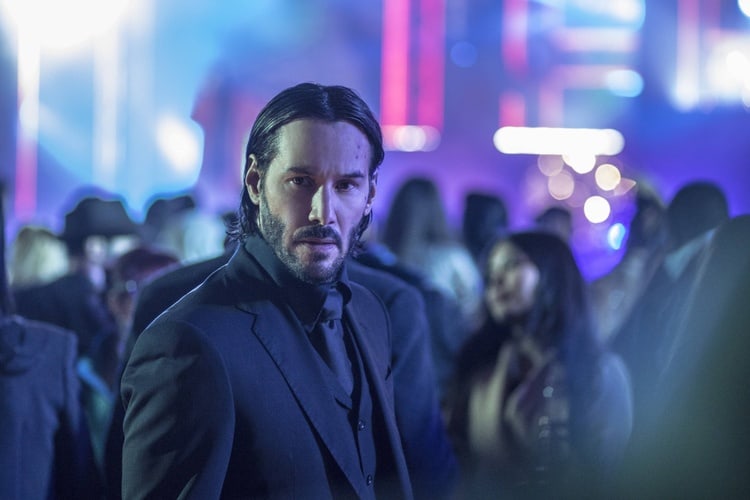 After exacting revenge against the Russian mafia and retrieving the beloved car that was stolen from, John Wick (Keanu Reeves) hopes to re-enter retirement and leave his past behind him for good this time. However, John's peace is once again broken when Italian crime figure Santino D'Antonio (Riccardo Scamarcio) demands that he honour a Marker, forcing the former assassin to once again pick up his tools and return to work. Santino tasks John with the assassination of his sister (Claudia Gerini), which would allow him to take her seat at a top-secret organisation for crime families. John completes the job in Rome, attracting more enemies along the way, but Santino instantly betrays him, putting a substantial bounty on John's head to hopefully prevent any future problems. With hitmen of all shapes and sizes coming after him, John endeavours to keep himself alive long enough to get revenge on Santino.
John Wick
was marvellous in its simplicity, using the basic premise of a one-man-army revenge tale as a jumping-off point for a slick mood piece filled with insanely-choreographed action set-pieces and efficient storytelling. Once again scripted by Derek Kolstad,
Chapter 2
is beefier at two hours in length, widening the world in which these talented killers operate, and moving overseas to show the breadth of the Continental Hotel network. Admittedly, the action is slower to start compared to the original movie -
Chapter 2
opens with a thrilling extended sequence of vehicular mayhem (picking up right where the 2014 film ended), but the first half is otherwise devoid of set-pieces. However, Stahelski guides the material with a sure hand, maintaining a rhythm that's unhurried but never boring, and the universe-building is fascinating to boot. It's a treat to see John in Europe as he carefully selects his weaponry (complete with a brilliant Peter Serafinowicz cameo) and gets fitted for a tactical suit, and it also helps that the movie has an endearing sense of humour about itself - in a cameo appearance, Peter Stormare can only sit in his office and listen to the carnage going on outside, terrified that John is going to come after him.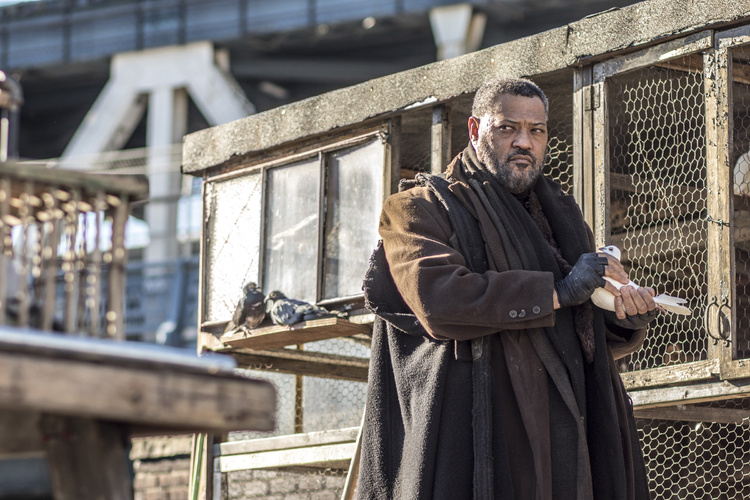 Stahelski directs solo this time (his John Wick co-director David Leitch was off making Atomic Blonde), and it's clear that his skills as a filmmaker have only grown. With double the budget of the first movie, Chapter 2 goes absolutely bananas for its action set-pieces, which are big, insanely violent, and tightly-edited. John doesn't just shoot his enemies - he also breaks bones and stabs them depending on the situation, and once again the feared assassin can't be beaten in close combat. In a fun nod to the original movie, we even get to see why everybody is so afraid to let John near a pencil. Stahelski really had his work cut out for him for the finale, with a climactic shootout taking place in a hall of mirrors that must have been a logistical nightmare, but the finished sequence is a downright stunner. It's all topped off with a throbbing, heart-pounding original score by Tyler Bates and Joel J. Richard, amplifying the excitement. Miraculously, too, Chapter 2 never feels too sadistic or mean-spirited despite the level of the sheer ultraviolence on display - it's fun to watch, sold with an agreeable sense of glee. However, the movie never comes across as campy, with Stahelski instead maintaining a hard edge throughout.
Since this is a sequel, it did need to raise to stakes, and therefore it ran the risk of ruining the established belief that John is the unstoppable "boogeyman" since this time so many trained killers come after him seeking a payday. Luckily, Reeves has a real talent for physical acting, so while he is capable of pulling off insane fight moves, Reeves makes it clear that such acts do exhaust John and each assassin can only slow him down a little - and it's only the cumulative effort that may just bring him down. Additionally, it's a real treat to see John so well-matched against Cassian (Common), who's certainly no slouch when it comes to fisticuffs. Thanks to slick cinematography courtesy of Dan Laustsen,
Chapter 2
is visually identical to its predecessor; every sequence makes smart use of colourful lighting techniques, instantly making it more aesthetically pleasing than most other contemporary action flicks. Furthermore, modern actioners have grown to rely on shaky-cam, but compositions throughout
John Wick: Chapter 2
are smooth and well-judged, allowing you to watch and appreciate the mayhem without suffering a migraine. And since the action choreography is so damn good, the result is far more exciting than any shaky-cam production could hope to be.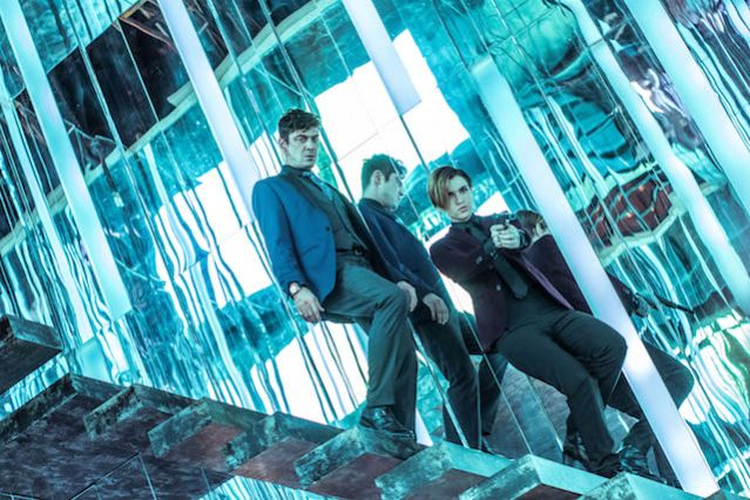 Reeves is joined by a capable supporting cast, including his Matrix trilogy co-star Laurence Fishburne who turns in a terrific performance as a prominent underground crime lord known as The Bowery King. There are returning actors, too - Ian McShane is a delight once again as the New York City Continental manager Winston, while John Leguizamo can always be counted upon for a couple of amusing comments. The chief villain this time is Scamarcio, who's slimy and spineless in all the right ways, making for a good foil. Film buffs may also recognise Italian actor Franco Nero in a minor role as the Continental Hotel manager in Rome.
John Wick: Chapter 2 is one badass action movie, and although it leaves room for an inevitable third movie, it doesn't spend the majority of its runtime setting things up to be handled in future instalments - it's thankfully focused on the story at hand. There's so much to enjoy and digest here, with John also encountering a deadly mute assassin (played by Australian model Ruby Rose), questioning the assassin code, and of course enjoying the company of his new dog. While Chapter 2 is a stronger movie than its predecessor on the whole, it's inherently unable to replicate the same feeling of discovery that the original brought with it since nobody could have predicted that it would turn out so amazing. In an age where superhero blockbusters rule the box office, it's nice to see that old-school action still has a place in our contemporary cinematic zeitgeist.
9.3/10