Well..what can you write about the best anti-war movie of all time?
First of all the film is a war epic, with a strong antiwar message and sublime scenes. The chaos, misinformation, madness and horror of Vietnam are presented in their entirety over the celluloid. The movie however did not stop there, but slowly turns into a surreal nightmare to study the impact of war on the psychology of every soldier to end up as the ultimate definition of horror.
Captain Willard begins by saying that he tells the story of Vietnam through of his own story.Everyone can say only his own story, which always takes place at a specific time.Well..Who has the knowledge of the whole story to describe it?
Is a modern Odysseus,he passes a series of adventure and remains silent and enigmatic,until he reach his Ithaca,up to atone for what he has lived. Be redeemed or reach its own tipping point and break once and for all?
The screenshots in this impeccable three-hour film intact to the horrors of war, at political, philosophical, and especially in human terms. 'From the fury of the corrupt rulers in power, the merciless slaughter of soldiers who has been participated voluntarely, almost hypnotized,as the internal conflict and dissolution to bring the king of horror.The war is for everyone equally destructive and merciless.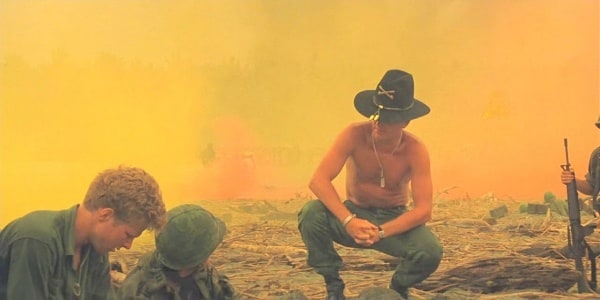 The other big point are the performances.First of all the amazing silently and enigmaticaly Martin Sheen,gives to his character the face of Odysseus.Robert Duvall,an amazing actor in one of his best performances.And the secondary roles,Lawrence Fishburne,Sam Bottoms,Frederic Forrest and Albert Hall,have all a story to tell and show the madnesss of the war.Very good and the "crazy" Dennis Hopper.Everybody lost their mind there.
But the big star is one:Marlon Brando.Horror and madness in this masterpiece have a name and is Colonel Walter E. Kurtz.He has founded a new nation in Cambodia. He has totally lost track of the imperialist image. He has traumatical experiences from the destructives wars.He finds the solution only by himself.This different kind of persona scare both genuine imperial princes and send the captain a secret mission.
The performance of Marlon Brando is brilliantly amazing.You feel scary only by watching him.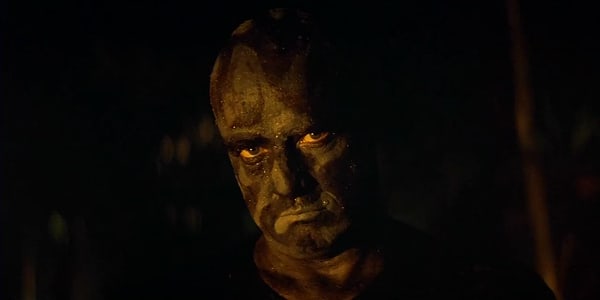 It is a long movie..but you have not to be worry because Apocalypse Now is a experience you must live.
10/10