"You have 36 hours to eliminate all the targets on this list. Or they will eliminate me."
Returning to business-as-usual after supporting performances in Spy and Furious 7, Mechanic: Resurrection is an out-and-out Jason Statham action movie, an undemanding popcorn flick that bears absolutely no resemblance to its 2011 predecessor. (Or the 1972 Charles Bronson film of the same name that it was based on, for that matter.) Indeed, whereas the Simon West-directed first film was more of a 1970s-style thriller, Mechanic: Resurrection takes inspiration from the formula actioners of the 1980s, spotlighting Statham as he kills countless henchmen in a video-game-style fashion. Sloppily scripted and often cartoonish, it's indistinguishable from the likes of Crank and The Transporter, and unfortunately comes up dangerously short in terms of genuine thrills.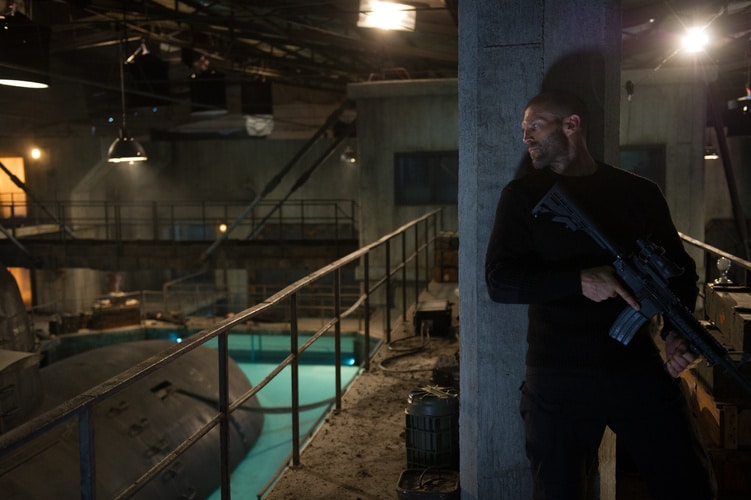 Now retired from the contract killing profession, Arthur Bishop (Statham) endeavours to stay off the grid, consistently moving around whenever his location becomes compromised. Fleeing to a remote Thai island overseen by old friend Mae (Michelle Yeoh), trouble enters Bishop's life with the arrival of abused damsel Gina (Jessica Alba), who strikes up a relationship with the assassin. However, Bishop soon learns that he is being watched by international arms dealer Crain (Sam Hazeldine), who kidnaps Gina to force Bishop into completing three assassinations in remote locations around the world. Pulled back into the business of killing, Bishop has only a matter of days to pull off the near-impossible murders and make them look like accidents. It's a tough assignment, but the assassin cannot deny his feelings for Gina, and is prepared to do whatever it takes to rescue her from Crain.
The whole enterprise is about as preposterous as it sounds, spotlighting Bishop as he manages to hopscotch across the globe in a matter of hours, calling upon his seemingly unlimited arsenal and impossibly vast knowledge of computer hacking, chemistry and engineering to get the jobs done. Each hit honestly feels like a level in a video game like Hitman or Splinter Cell, as each assassination presents its own series of increasingly difficult obstacles for Bishop to overcome, and a single mistake would spell disaster. It's in these sequences when the movie feels most in line with the original Mechanic, as Bishop must rely on intellect rather than pure brawn, but the execution by director Dennis Gansel (We Are the Night) leaves a lot to be desired. The assassinations should be nail-bitingly intense and intricate (think Brian De Palma), but for the most part play out like throwaway action beats. Unusually, the movie endeavours to give real dimension to Bishop and Gina, as the first half is concerned with character drama and romance. However, it doesn't work; it's all very ham-fisted, badly-paced and dull. It feels like homework before we can get into the action stuff that we actually came here to see. When Alba is finally kidnapped, it comes as a relief.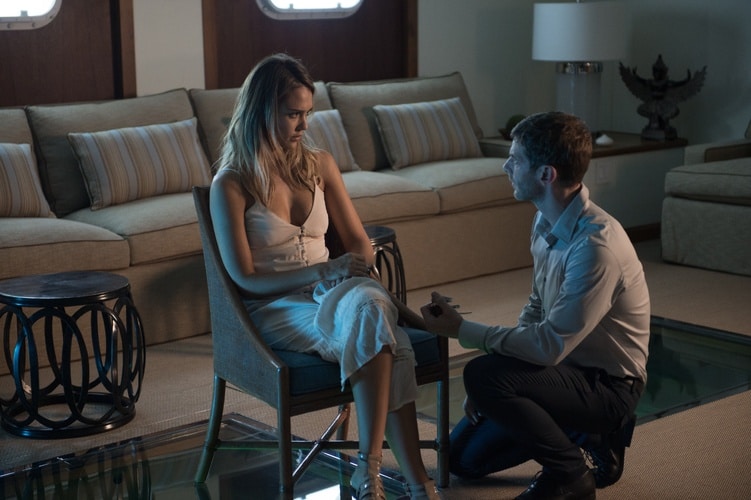 A huge issue with Mechanic: Resurrection is that it's undeniably cheap-looking, but not "endearing low-budget 1980s" cheap - rather, it's "contemporary digital" cheap, which just makes the flick look lazy. Green-screening is uniformly terrible, while digital explosions look phoney and there is far too much obvious computer-generated blood. Hell, the movie even shamelessly moves to cheap, indistinguishable Eastern European locations for its final act. Even though the production budget is reported to be $40 million, this figure is surely an exaggeration - but then again, Statham probably took home a nice paycheque, and there are nineteen credited producers sticking their fingers into the pie. (Yes, fucking nineteen!) Mechanic: Resurrection lacks the flair that Simon West brought to the 2011 movie, but there is admittedly some enjoyment to gain from the action sequences when they do finally arrive. Statham remains a capable man of action (even though he's nearly 50), and here he punches, kicks and shoots his way through an endless succession of faceless enemies. When Mechanic: Resurrection works, it's cheesy fun, especially for fans of Statham or the action genre in general, but your mileage may vary of course.
As previously stated, Statham does well throughout the athletic action scenes, and his grizzled face makes him ideal for these sorts of roles. The Brit is one of the last old-school action stars, and it's fortunate that he's so watchable here, even if his dramatic chops are still merely so-so. As the token female of the piece, Alba serves her purpose as eye candy. She even rocks a bikini in a few scenes, and is given the chance to fight. As ever, though, Alba is not an especially good actress, and the other supporting performances are just as unimpressive - nobody is unable to give much spark to the hackneyed, lifeless dialogue. However, despite his appallingly limited screen-time, Jones manages to make a positive impression as Bishop's final mark. Decked out like a hippy in colourful clothes and sunglasses, he's hammy enough to make his scenes enjoyable, but don't expect anything in the way of gravitas, as this is strictly a paycheque effort for the veteran actor. Oh, and you are going to be incredibly disappointed if you're expecting Yeoh to show off her impressive fight moves here - she is utterly wasted in a non-physical role. Who the hell casts Yeoh just for her acting?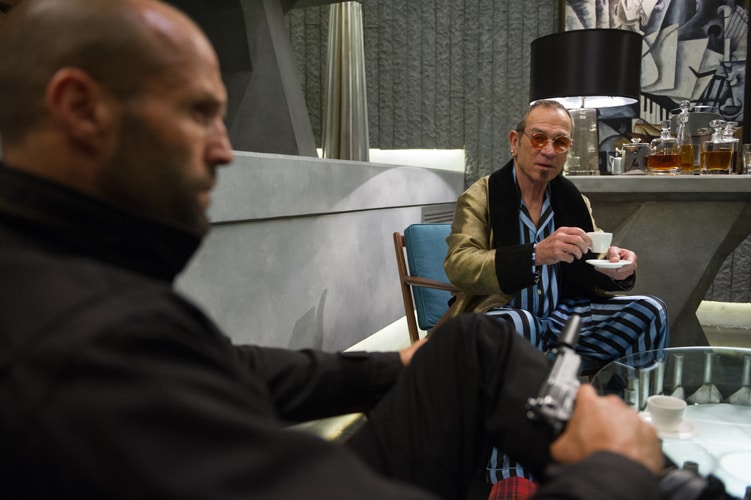 It has a few entertaining action beats here and there, but overall Mechanic: Resurrection is cheaper, not as stylish, and less involving than its predecessor. The 2011 Mechanic was endowed with edge and grit, but here Bishop is turned into an invincible superhero, able to accomplish impossible physical feats without breaking a sweat. Statham deserves better than this. The Mechanic underperformed at the worldwide box office back in 2011, but earned enough in the home video market to spawn this sequel. Mechanic: Resurrection wound up grossing over $100 million worldwide with a bulk of the money coming from China, and that's before home media sales, so we can most likely expect to see a third movie in a few years.
5.1/10