Takeshi Kitano makes a lot of gangster movies, some special and some over brutal, in the late 90s he made a movie about finding happiness "Kikujiro" and one of his best work as an actor and director he brings a lot of heart bakajaro.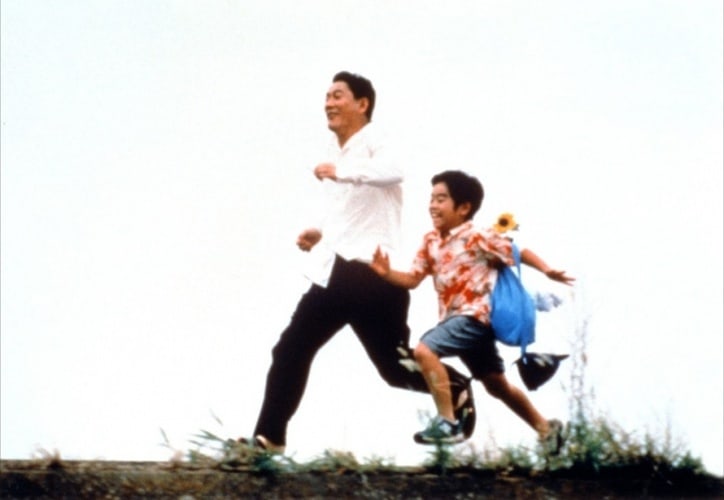 A young boy Masao is living with his grandmother far away from his mother, all he wish is to see his mother again. During summer holiday his grandmother is out of town and Masao decide to take a journey to find his mother. On his way he meets a grumpy old man Kikujiro and his wife, his wife insists that Kikujiro follow with Masao so he can protect him during his trip. Against his will Kikujiro follow him to his journey. Their journey brings a lot crazy places, funny characters, and most of all they learn about life and enjoyment, no longer a grumpy old man, Kikujiro fidns the light of happiness thanks to Masao. But when they finds his mother, that has a new family and completely abandoned Masao, Kikujiro decided to repay Masao and bring him happiness.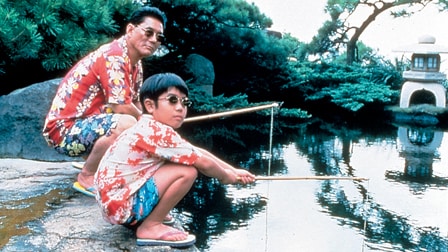 Total conclusion:
Usually I'm not into Kitano Sans movies but this movie is heart warming, and a perfect story of life and even f sadness and craziness there is still ways to find happiness and also to teach our children of happiness I give it a total 10/10.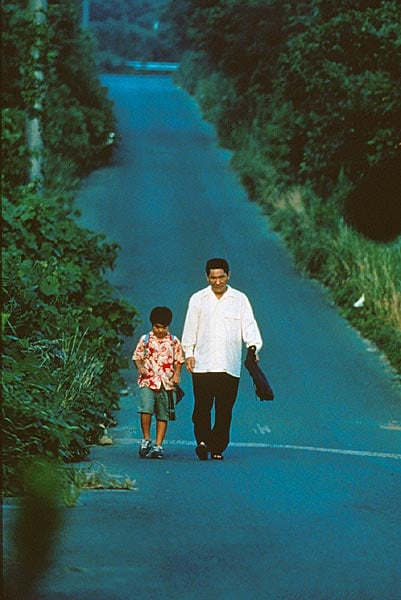 A big thank you to Takeshi Kitano for a great movie with great soundtrack, and epic that lives forever.
10/10