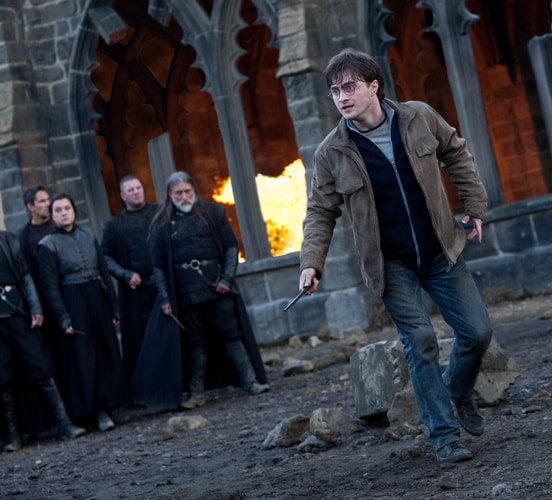 Out of all the great, beloved series in movies, like "Star Wars," and "Lord of the Rings," the saga of Harry Potter, J.K. Rowling's unlikely hero, who is now probably the world's most famous wizard, is neither the critical favourite, nor the awards winner. But, it has something that's probably just as grand—the best standing ovation at its encore.
     That after everything, the long struggle to save Hogwarts and the world against Voldemort, things will go back to normal. That life will go on.  Except, it's a life without Harry. A thought that is sadder than winter coming too soon, or Christmas getting cancelled. Harry had been so much a part of culture, and to a young child growing up, that he will be terribly missed.
     And so, we come to "Harry and the Deathly Hollows, Part 2," the final insertion to the franchise. In the end, it was all about Harry. Hogwarts may burn; its towers may fall as frightened little wizards seem to be just running in circles; lovable characters may die as others fade in the background with a line or two; Dumbledore may be dead, but another guy with a long beard is still alive; Voldemort may get the ultimate wizard toy and all the power that goes with it, plus a place in the villain's hall of shame; Snape may have made the ultimate sacrifice and the all-important, head-spinning revelation; Ron may get the girl; and the girl who played Hermione may get another movie career doing chick flicks, but it was all about Harry.
     In the future, a new generation of fans will discover Harry Potter, but for now, there's enough time to enjoy, revisit and celebrate. There will never be another series like it, and it will never be forgotten. Harry Potter has put a spell on us.
8/10