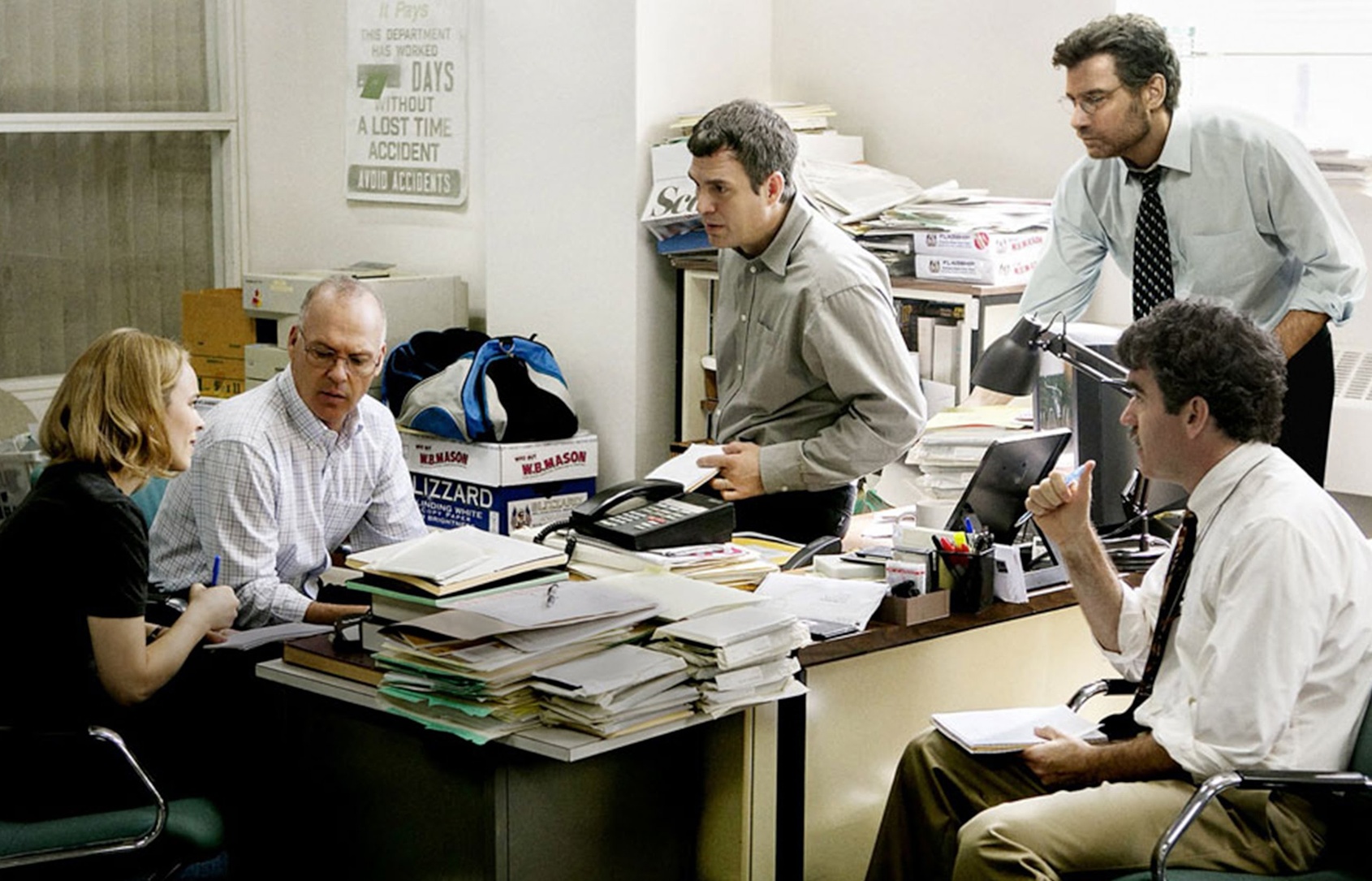 Before it was awarded the Best Picture Oscar, "Spotlight" was being touted as "All the President's Men" all over again, but with a scandal most consider as even more taboo: the sexual abuse by Catholic priests on children. Normally, criticism about the Church is strictly policed. Protected by God-fearing politicians, who think its best just to look the other way. But, the days of misbehaving Catholic priests hiding behind God's invincible barrier are over. Rogue, guerrilla journalism says they had it coming.
     But this is old news already. "Deliver Us From Evil," directed by Amy Berg, a 2006 documentary on the subject was nominated for the Oscar and won the NY Film Critics Circle and Boston Film Critics awards. In it, there was no race to get the perpetrators to admit to the abuse, the truth was already on hand. The movie starts with a confession by one Father O'Grady. And in all fairness to Berg's movie, it was already in on it before "Spotlight", and more powerfully tackled the issue.
     That is why, seeing "Spotlight" didn't really come as the big "revelation" to me, like most did, I suspect. And it was in seeing the documentary on catholic priests' sexual abuse that a Hollywood movie with big-time actors, felt lukewarm. I even found it not as exciting as it should have been. As per the movie's timeline, they were really in no hurry with their piece of story.
     Still, "Spotlight" is a good movie with inspired performances, most especially by Mark Ruffalo, who should have won by the way, and did what it's supposed to do: educate everyone to the truth and with all daring, reveal the chink in the Church's armor. A good movie by bringing back investigative journalism even though it is set in the late 70s to early 80s, making the issue even more period, further brought to my mind the question: why it took Hollywood this long to make this movie?
7/10